Delhi
6 Reasons Horn OK Please Food Truck Fest Presented By Pepsi Is The Best Place To Chill With The Fam!
Bringing to you not just a curated line-up of the BEST and biggest food trucks (more than 40 of 'em will be waiting for y'all), this time, Pepsi Presents Horn OK Please will proudly boast of a Waffle Mart whipping up 50+ waffle varieties, Dessert Carts, a massive 60-foot long BBQ Trailer, an exclusive Bira91 Bar, a mini flea market called Quirk Bazaar and some kickass entertainment that you CANNOT miss!
This festival is going to be a great event for you to attend with your fam jam and you're definitely going to have a ball! Here are 6 spot-on reasons why Pepsi Presents Horn OK Please is going to be an awesome weekend for some awesome family fun:  
1. A Whopping 40+ Food Trucks Satisfying Every Bhukkad Craving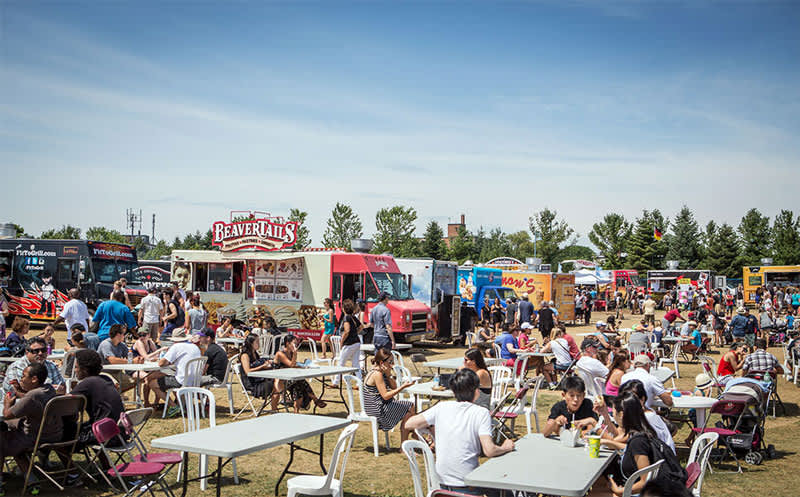 That many food trucks from all across Delhi NCR can only mean one thing – a crazy variety of cuisines that will make sure you'll be drooling the entire time you're here, no matter how much food you've stuffed your faces with! The best food trucks from around the region are gonna be there, so there's going to be something yummy to gobble up for every member of your family.
From sushi to shawarmas, you'll find everything here. Be it Japanese, Thai, Mexican, Chinese, Lebanese, North Indian, or even Chinjabi cuisine, these guys pretty much have your back when it comes to all things food!
2. A Quirk Bazaar For All Things Cutesy & Quirky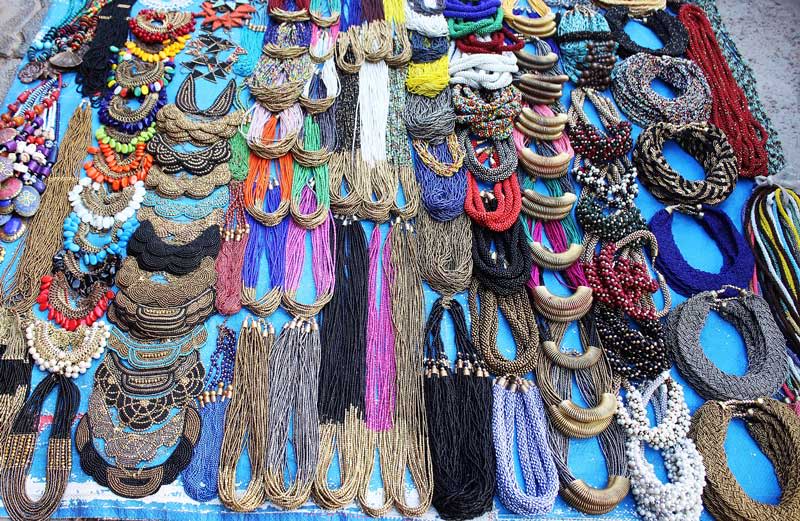 A food festival that also has a bazaar, now how cool is that?! A family outing that includes any kind of shopping is one of the most fulfilling ones, isn't it? Well, at Pepsi Presents Horn OK Please, your fam time is gonna include both shopping and hogging.
A number of boho chic brands will be showcasing some really cool stuff here so that you can shop all you want WHILE you eat all you want. This amazing bazaar will be peddling everything from tassel earrings, bow ties, quirky accessories to clothes that'll make you stand out in a crowd and so much more!
3. A 60-Foot Long, Live BBQ Trailer For All The Carnivores Out There!
Meat lovers - pay attention, this one's for you! There'll be a ginormous 60-foot long barbeque trailer where you'll find an insane variety of meats being grilled on the spot, just to give you a finger-licking good culinary experience that you'd love to enjoy with your family and friends! Hog all you want and we're sure there'll still be something left for you to try *mile-wide happy grins*!
4. The Pepsi Presents Horn OK Please Stage That'll Keep You Entertained ALL.DAY.LONG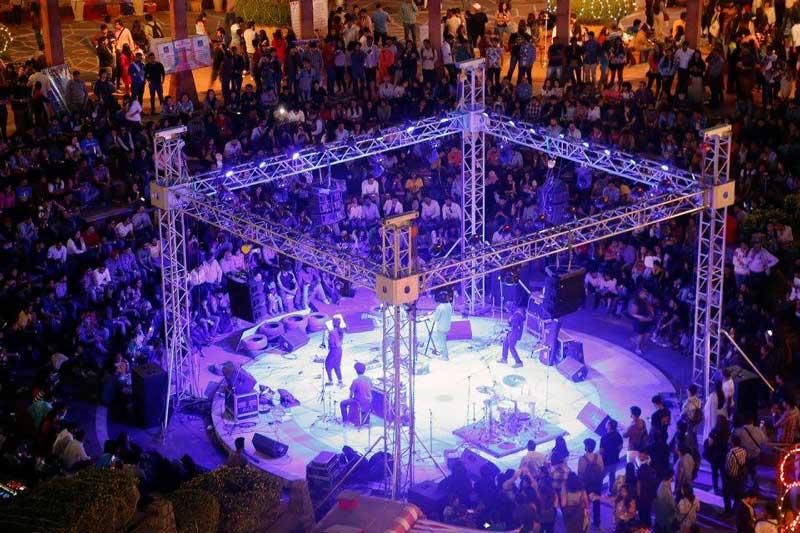 An entire slew of homegrown artists and bands will be performing all day and night, giving you and your gang a weekend full of quality entertainment that you simply shouldn't miss! The line-up will be out soon and you'll see a number of upcoming bands and fabulous artists performing live, giving you all those festival feels!
5. A Waffle Mart Whipping Up 50+ Kinds Of Delicious Waffles!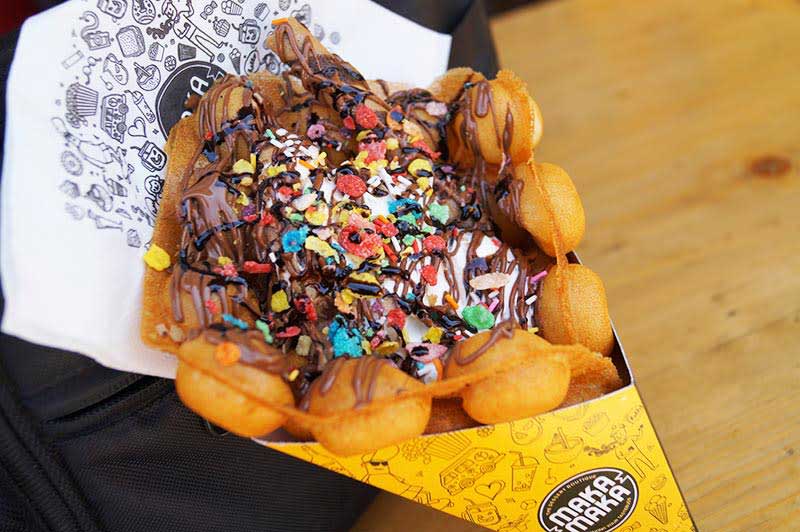 The Waffle Mart will be a hub at Pepsi Presents Horn OK Please that'll have stalls entirely dedicated to waffles that will be collectively dishing out 50+ *WHAAAA* waffle varieties! So basically, every kind of waffle that you've ever wanted to try will be up for grabs at this awesome waffle land! With everyone's love for waffles growing by the day, there couldn't be a better place to give in to all your waffle cravings!
6. Cutesy Dessert Carts Laden With Scrumptious Desserts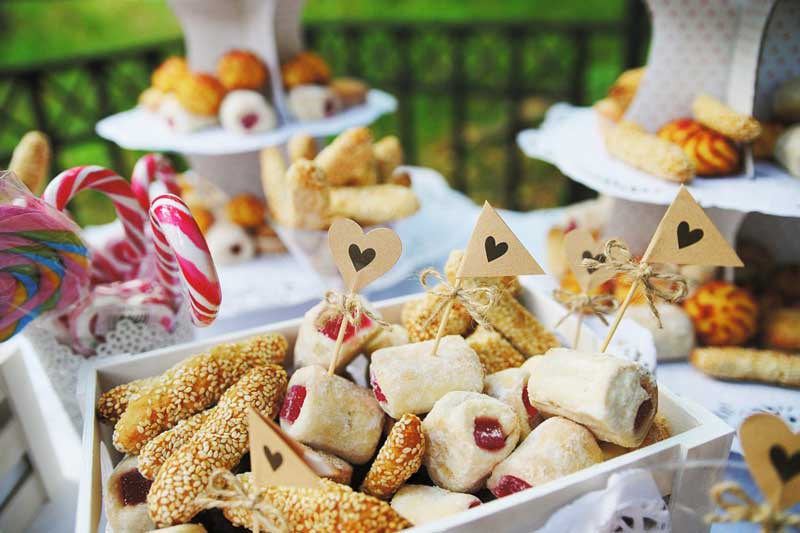 After a heavy weekend feast with your fam, the only thing left is dessert and there's no way these guys are letting you go without completely indulging your sweet tooth! The most adorable dessert carts will be seen at this edition of Pepsi Presents Horn OK Please and none of you would be able to hold yourself back from giving in to some sweet, guilty pleasures!
With winter finally deciding to arrive, super slowly but better late than never, the best way to welcome it is by celebrating this fun weekend with your family right here at Pepsi Presents Horn OK Please!
When | Saturday & Sunday, 4th & 5th November
Timings | 12 Noon - 10 PM
Where | Jawaharlal Nehru Stadium
Buy Your Tickets Online Here | http://bit.ly/2iLLijn
Go RSVP On FB Here | https://www.facebook.com/events/1955604748029371/