Delhi
6 Quirky Stationery Items Starting At Rs 50 That Every Stationery Hoarder Must Snap Up!
We all have been guilty of hoarding quirky and lovely stationery items whether we ever use them in our lives or not. From brightly coloured pens, markers, paint brushes, pouches, wooden pencil boxes to pretty notebooks with fun and witty quotes, cute AF erasers, sharpeners, drawing tools to quills and calligraphy kits - stationery lovers like us want them all. And since we know y'all share this love as well, we've scouted out a list of all the out-of-the-box stationery items in Delhi that you gotta check out. Scroll away to glory and shop 'em all!
1. Mason Jar Notebooks @ Miniso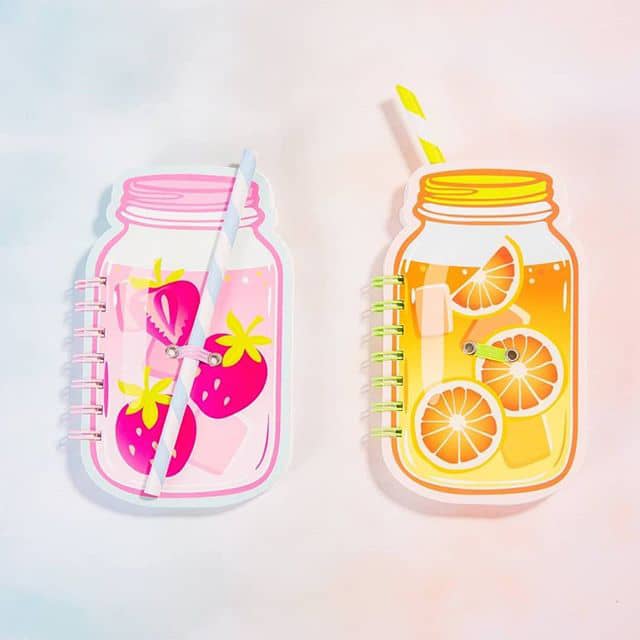 Delhiites adore Miniso which is evident from the fact that this brand's opened its stores in almost every corner of the city. A legit haven for all the stationery hoarders with pretty coloured pens, markers, pastel pouches, notebooks that come in unconventional shapes and forms and a gazillion different types of pens and pencils. While you're there, get your hands on creative homeware, beauty & health products, jewellery & accessories, digital products, & stylish gifts and rad back-to-school supplies! 
Where | Miniso - Lajpat Nagar, CP, Faridabad & Other Outlets
Timings | 11 AM - 9 PM
Price | Rs 250 Onwards 
Call Them | +91 11 6900 008 758
Check Out Their FB Page | https://www.facebook.com/minisoindia/ 
2. Highlighters With Window @ MUJI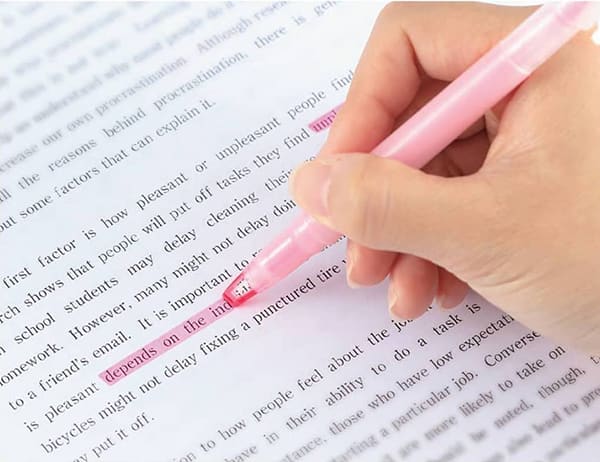 This Japanese brand is noted for its simplistic yet unique stationery items like a highlighter with window, which lets you see the text you're highlighting for neat and immaculate work. Apart from this, these guys also stock wooden pencils, pretty brown colour notebooks, rainbow-hued pens, big sketchbooks, drawing tools and novelty stationery knick-knacks including tape cases, sticky memo lists, measuring tapes & tons of other incredible things you all defo gotta check out. Also, pick up their low centre of gravity pens for the ultimate precision in your work. Go shop!
Where | MUJI - Select CITYWALK & DLF Mall Of India
Timings | 11 AM - 9:30 PM
Price | Rs 100 
Call Them | +91 11 4056 6955
Check Out Their FB Page | https://www.facebook.com/muji.india/
3. Furry Diaries @ Hamster London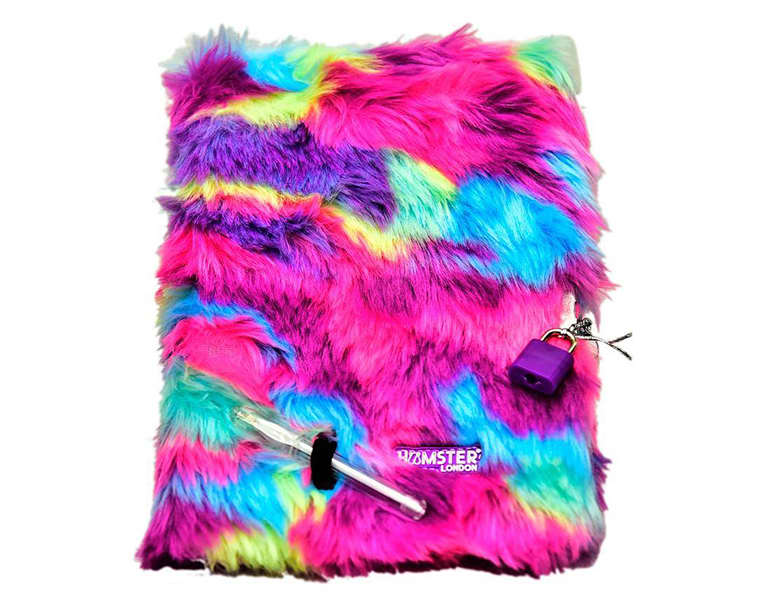 Does your heart skip a beat looking at all the pretty, quirky and vibrant ledgers and notebooks? Then Hamster London's outlet in Khan Market is exactly where y'all must stop your wagons at. These folks house one of the best collections of imported and fashion-forward stationery products with everything from steel cover diaries to funkily-shaped notepads, calendars, cardholders, pretty notebooks, bottles, the cutest erasers, pouches, bags, wrapping papers and oh, so much more. Step into their store and you certainly won't be disappointed!
Where | Hamster London - 4-A, Middle Lane, Khan Market
Timings | 10:30 AM - 8:30 PM
Price | Rs 899 Onwards
Call Them | +91 11 4978 6390
Check Out Their FB Page | https://www.facebook.com/hamsterlondon/
4. Calligraphy Pens @ Makoba - Pens & Gifts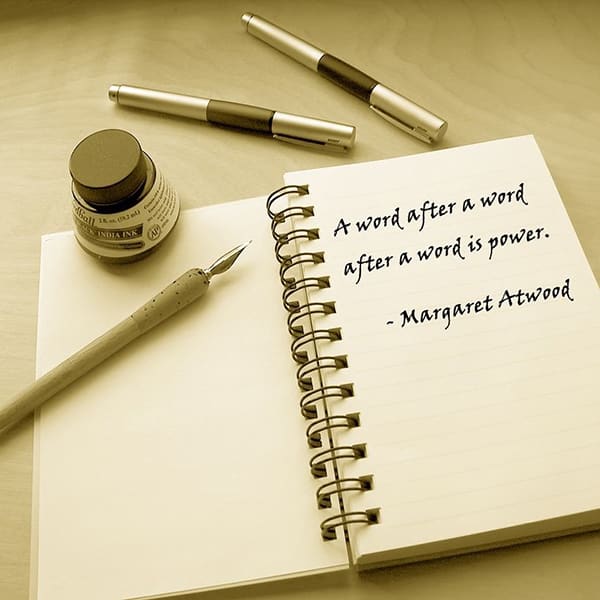 Makoba houses pens from 33 international brands like Cross, Waterman, Davidoff, Sheaffer, Sailor, Lamy and many others. Delta pens, which are a rarity with only 800 extant pieces all around the world, can be found here! This place legit has everything from ballpoint pens starting at 40 bucks to even fountain pens valued at a few lakhs. Their everyday stationery includes crayon highlighters, elegant pens, pencils, leather pencil cases and so much more. We can't wait to snag all the cool varieties of calligraphy pens these folks stock up. Their USP, however, is the engravings that they do on whichever product you want for flat Rs 300 - cool. So this summer, try your hand at some calligraphy by snapping up their coveted pens!
Where | Makoba - Pens & Gifts - M-24, Main Road, Hansraj Gupta Marg, GK I
Timings | 10:15 AM - 8:15 PM
Price | Rs 110 Onwards
Call Them | +91 11 4540 9332
Check Out Their FB Page | https://www.facebook.com/makoba.luxuryessentials/
5. Recycled & Eco-Friendly Folders @ Rickshaw Recycle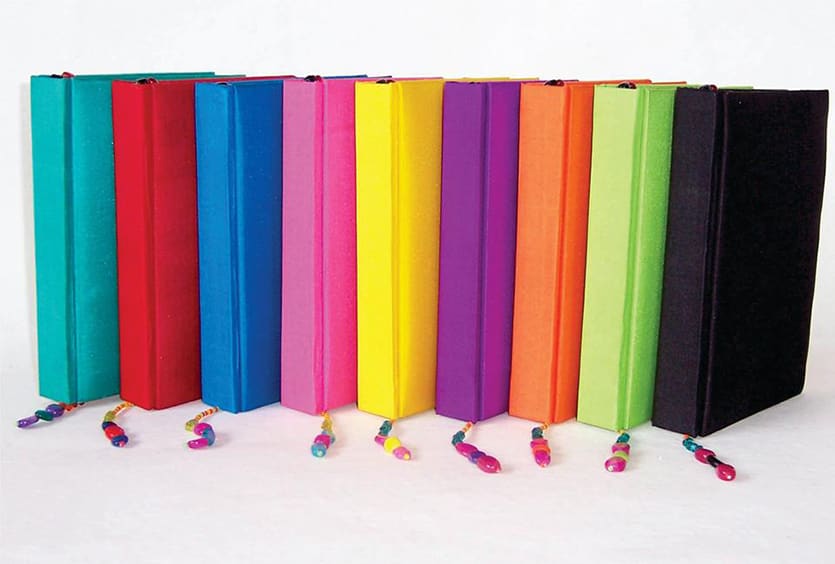 Rickshaw Recycle, a literal visual treat for everyone, has everything from stationery, jewellery, file organisers, recycled folders, home decor items, storage boxes, wrapping paper, cards and even paintings. The best part - EVERYTHING, is made using recycled products. Their products are super quirky and unique, perfect for room decoration, making an art project or even office work. But what we're loving the most are their recycled and eco-friendly folders that come in a range of colourful covers. You can choose from vibrant diaries with recycled paper rolls, pretty bookmarks, hard-bound file covers, beautifully printed wrapping sheets, craft books, paper holders, decorative boxes that you can gift or use to store your stuff and tons more!
Where | Rickshaw Recycle - G 2, Plot 11, Rakesh Deep Building, Community Centre, Yusuf Sarai, Balbir Saxena Marg
Timings | 11 AM - 7 PM (Closed On Sundays)
Price | Rs 75 Onwards
Call Them | +91 11 4168 3421
Check Out Their FB Page | https://www.facebook.com/rickshawrecycle/
6. Animated Pens @ Coko Stores
Coko Stores is a famous band from Hong Kong that caters to all kinds of fun & quirky stationery, amongst other exquisite lifestyle products. Their stores are filled with cute necklaces, backpacks, pens, neck pillows, cute crockery, wallets, hair accessories, sticky notes and other knick-knacks which make for perfect and affordable gifting options! 
Where | Coko Stores - Kalkaji & Kirti Nagar
Timings | 10 AM - 8:30 PM
Price | Rs 50
Call Them | +91 11 4607 3900
Check Out Their FB Page | https://www.facebook.com/cokostore
Head to these awesome shops and get your hands on all these fun items to add a pop of quirk to your homes and workstations!