Delhi
6 Quirky Dishes Under Rs 250 To Try @ Grub Campus At MAGGI FUSIAN Presents Horn OK Please
The information in this article might be outdated.
MAGGI FUSIAN presents Horn OK Please, driven by Spinny and co-powered by Nescafe and Sparx is almost here and this food fiesta is packed with the most exciting things in town. Amongst truckloads of uber insane things, there'll also be a student-friendly zone here by the name of Grub Campus where everything will be available under Rs 250 - woah. Yep, and so we've curated a special list of some of the quirkiest dishes available in this area that you guys need to try and snap up for the Gram!
1. Arrabiata Pasta Jacket Potato From Jacket Aloo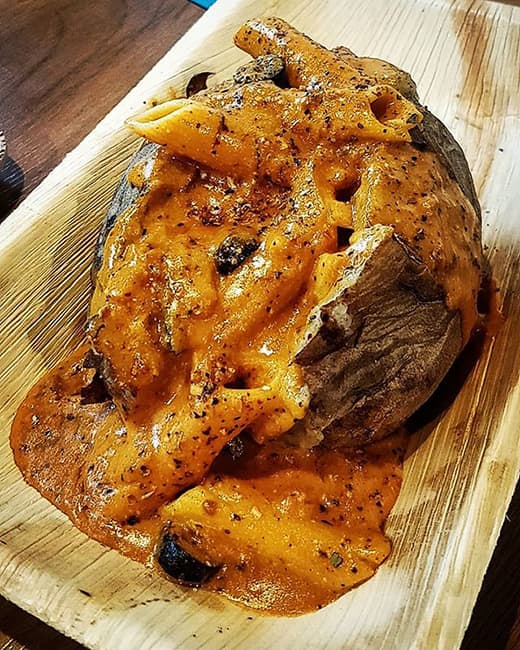 Picture Credits: plate_se_pait_tak
Jacket Aloo is known for dishing out stuffed baked potatoes with a quirky twist. These yummies are filled with quirky options like pasta, mashed potato, Manchurian and more such absolutely out-of-the-box options. We can't stop drooling over their Arrabiata Pasta Jacket Potato which looks like every foodie's dream come true!
2. Frizza Nachos Burger From Love Grill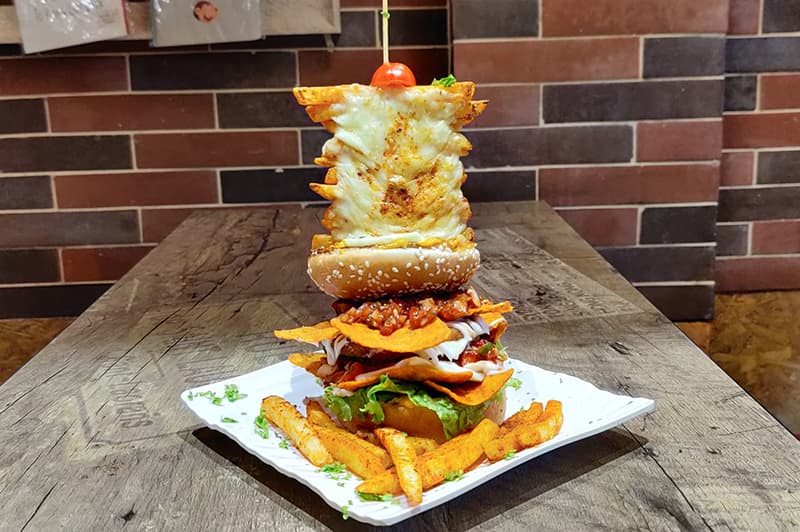 This one is definitely something that every foodie must-try for sure. This is your good ol' super cheesy burger that's topped with patty, loads of nachos, salsa, upside-down buns and then finally a frizza (fries + pizza) - yum. You can find this drool-worthy yummy at Love Grill and the best part is that this dish is only one of so many other yummies they'll be bringing over to this fun carnival!
3. Molten Cheese Burger From Housefull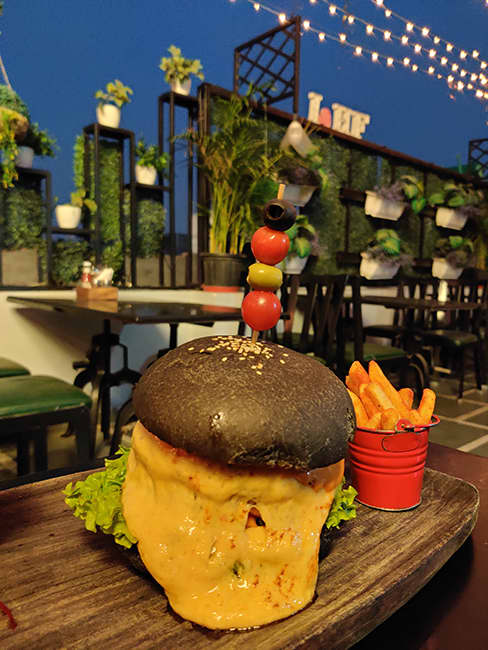 This absolutely loco dish has driven us stark raving mad and if it doesn't make you drool uncontrollably then you seriously need to rethink your priorities in life. This big boy has black buns and tons of molten cheese which practically oozes from it. Housefull will be coming over to Delhi's Happiest Food Festival with a bunch of kickass yummies like Nitrogen Popcorn, Gravy Momos and Rainbow Grilled Sandwiches, to name a delish few. So hit 'em up fosho!
4. Loaded Cones From Flake Bake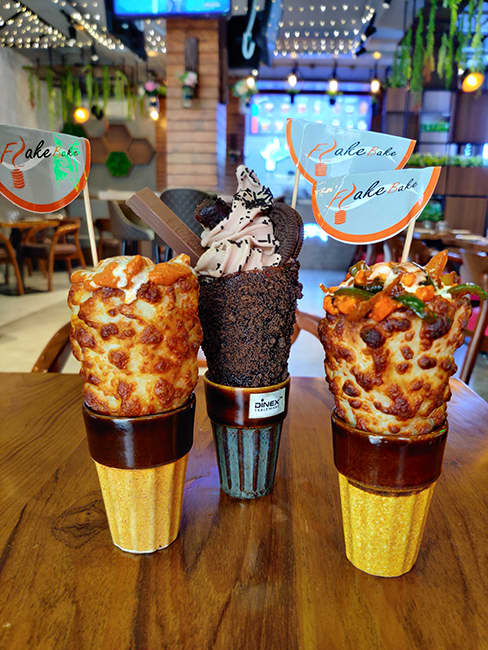 Flake Bake is zooming over to the Grub Campus with their convenient and quirky-looking cones which will make for the ideal snack to munch on while making your way around all the super fun things to check out at this bonkers carnival. These awesomesauce folks will serve both sweet and savoury varieties in these chimney cones that all you foodaholics must sample at least once. We're definitely gonna stop-by for a quick bite, as should you!
5. Rectangular Pizza From TÖNIQ Dry Bar & Kitchen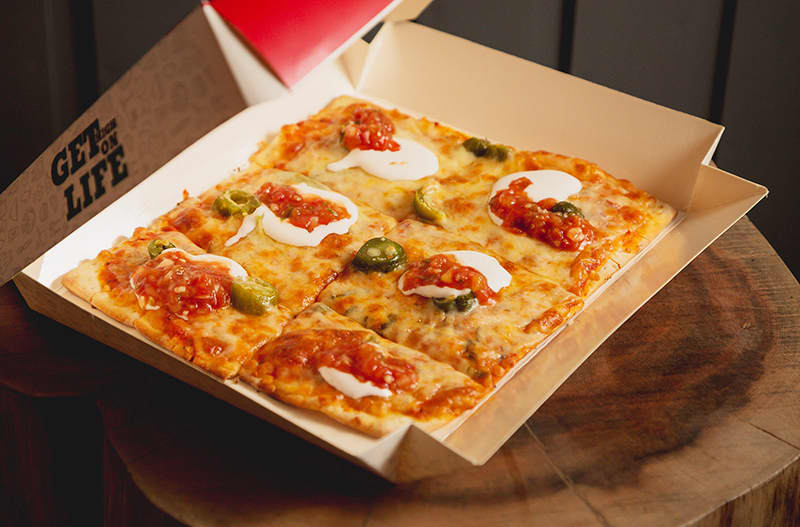 These folks are known for their drool-worthy array of dishes and we can't get over the yummylicous Rectangular Pizza that they'll be bringing here. Generally served round, these peeps dole out this beloved snack in the shape of a rectangle which is then topped with fresh veggies and loads of cheese - yum. And while you're at it, do snap that Insta-worthy shot to ace your social media feed game!
6. Anaar & Paan Kulfi From Chaat Hub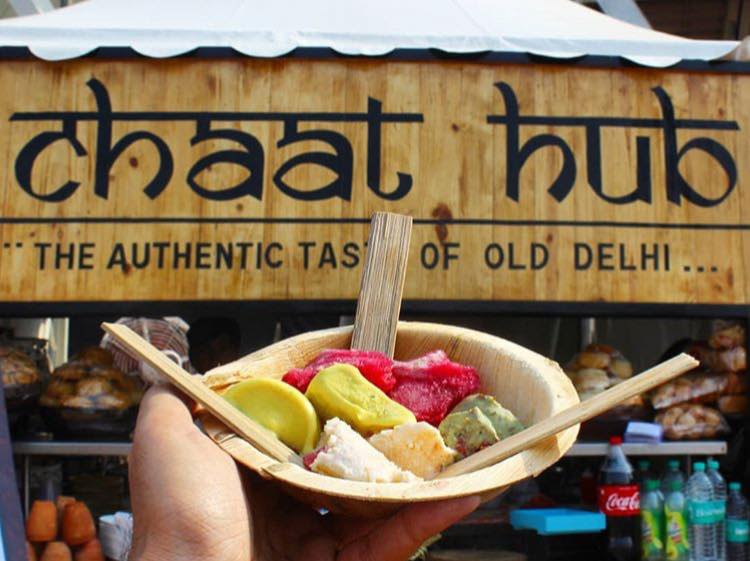 Chaat Hub will be parked over here all the way from Chandni Chowk and we're totally obsessed with their selection of Kulfis. The options include everything from Rabri to Anaar and it's basically something that anyone with a sweet tooth won't be able to stop themselves from giving these a taste!
Bookmark the dates for this fiesta is happening on Friday -Sunday, the 15th - 17th of November and the tickets are already LIVE. So, grab 'em now!
When | Friday - Sunday, 15th - 17th November
Timings | 12 Noon - 10 PM
Where | Gate No. 2, Jawaharlal Nehru Stadium
Entry | Rs 199 (Limited Period Offer Till 12 Noon, 4th November)
Book Your Tickets Online Here | https://www.nearbuy.com/delhi-ncr/horn-ok-please-food-truck-festival-pragati-vihar 
RSVP On FB Here |  https://www.facebook.com/events/386295138933587/