Innovation is the key to change and if you, like us, are bored of the same ol' boring food then we say it's time to head to NSP! The food hub of all the foodies in town, Netaji Subhash Place has a long list of amazing eateries that have been winning hearts of all the foodies. So we handpicked 6 quirky dishes you have gotta try the next time you land up in NSP, check it out! 
1. Magic Fries @ The J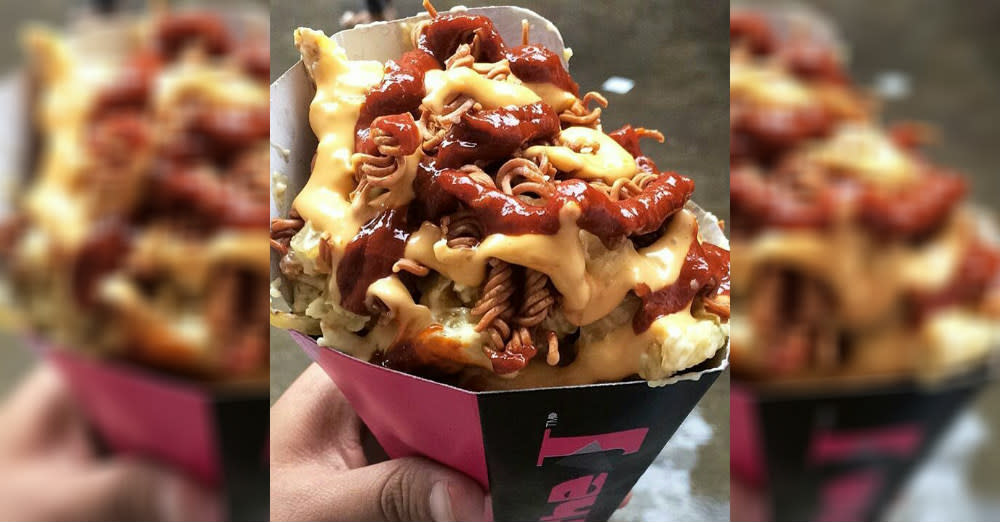 Picture Credits: hoggersss
If you live by the motto - Fries Before Guys then The J has gotta be your fave place! These guys have been winning hearts in Delhi with their RAD variety of fries and their Magic Fries are something you CANNOT miss out on. These fries come topped with fried Maggi, chilli garlic, mozzarella cheese and loads more and we're already drooling! 
Price | Rs 140 
Where | G-74, Aggarwal Millenium Tower-2
Timings | 11 AM - 11 PM 
Check Out Their FB Page | https://www.facebook.com/thejcafe 
2. Banana Sushi @ Four Foolish Friends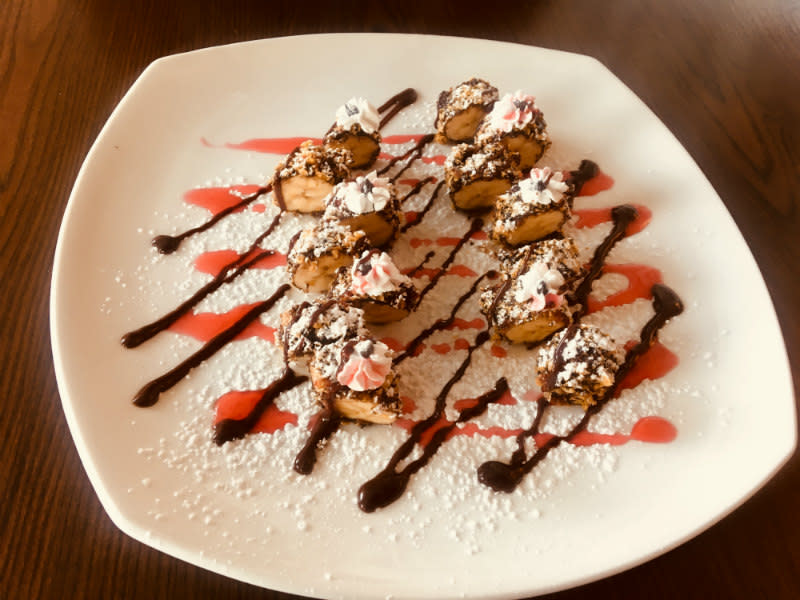 Oh yeah, NSP has some really crazy dishes waiting up for y'all! Four Foolish Friends at HB Twin Tower II has something called Banana Sushi on their menu and it tastes ah-mazing! This dish is basically bananas dipped in chocolate sauce, layered with corn flakes and topped with whipped cream *drools*. Head here and forget all about your diet!
Price | Rs 160
Where | G6 & G7, HB Twin Tower II
Timings | 12 - 10 PM
Check Out Their FB Page | https://www.facebook.com/fourfoolishfriends/ 
3. Pizza Fries @ Californian Classics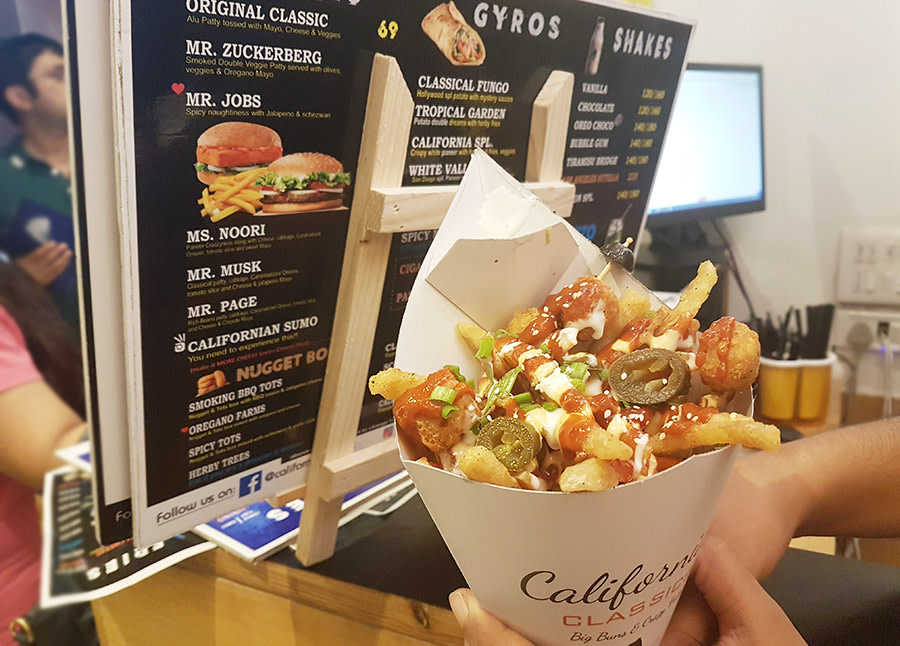 These zig-zag shaped fries topped with oregano, mayo, ketchup and veggies will defo give you a foodgasm! The fries are perfectly fried and the topping don't kill its actual flavour, so order this one up the next time you head to Californian Classics. Who knew pizza and fries make up for such a RAD combination *wide grins*! 
Price | Rs 150 
Where | G1, Ground Floor, near Stanmax, Aggarwal Millenium Tower 1
Timings | 11:15 AM - 10 PM 
Check Out Their FB Page | https://www.facebook.com/CalifornianClassic/ 
4. Tandoori Chicken Pasta @ Shake Eat Up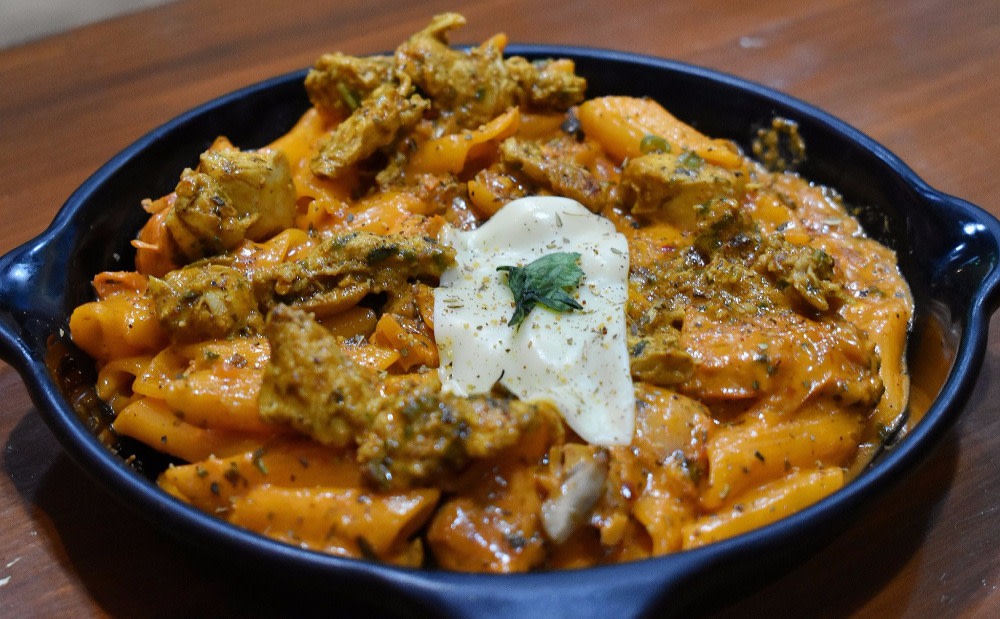 We Dilliwalas love to add tandoori chicken to all our dishes, right? Try out this quirky pasta that is cooked in red sauce pasta and tandoori chicken *WOAH*! Served with cheese slices on the top, this mouth-watering dish surely makes our tummies growl out loud. Heading there yet? 
Price | RS 169 
Where | G-24, P. P. Tower
Timings | 11 AM - 9 PM 
Check Out Their FB Page | https://www.facebook.com/shakeeatup2016 
5. Unicorn Fries @ Dhadoom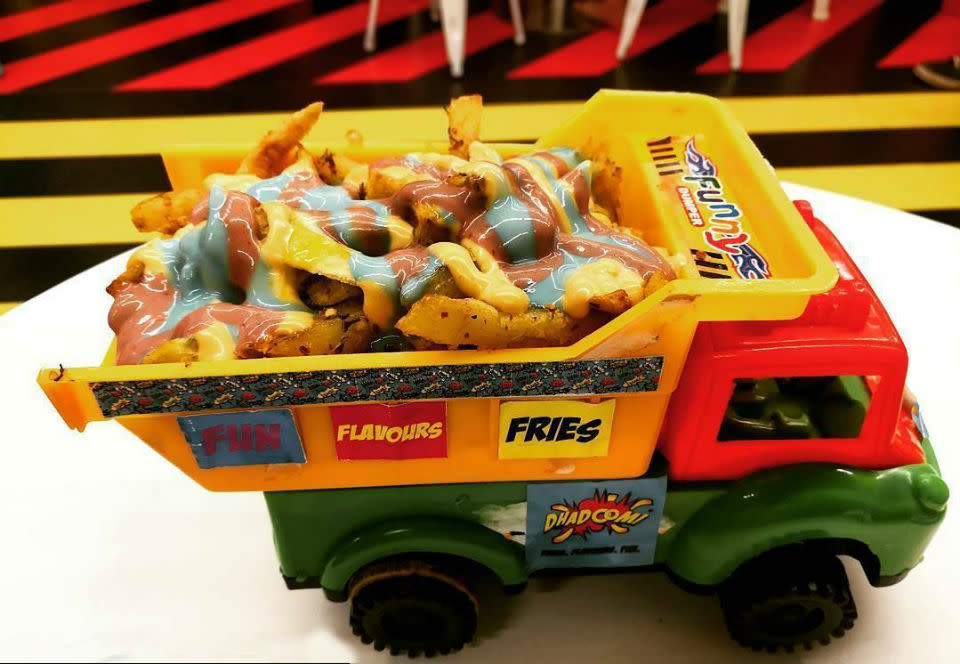 Dhadoom recently flung open gates in NSP and have become quite famous for their saucy fries called Fries OK Please that is served in a cutesy truck with loads of coloured sauce toppings making it look like a unicorn *heart eyes*! Pair up your fries with their Cola Banta Soda and you're good to go.
Price | Rs 149 
Where | Aggarwal Millenium Tower
Timings | 11 AM - 12 PM 
Check Out Their FB Page | https://www.facebook.com/Dhadoom/ 
6. Beyblade Pizza @ Raabta - Soulful Delicacies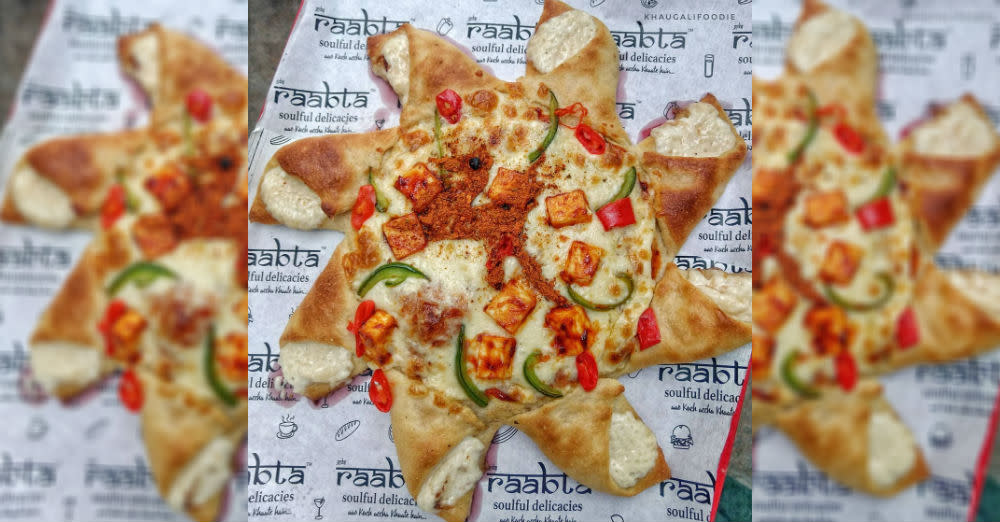 Picture Credits: khau_gali_foodie
A Beyblade-shaped pizza with cheese oozing out of all corners, if this doesn't make your mouth water then are you really a foodie? The Beyblade Pizza at Raabta - Soulful Delicacies comes topped with big chunks of paneer, capsicum and loads of cheese and we can't wait to get our hands on this one! 
Price | Rs 349 
Where |  G-35, Aggarwal Cyber Plaza 1
Timings | 8 AM - 11:30 PM 
Check Out Their FB Page | https://www.facebook.com/raabtasoulfuldelicacies/ 
So, now y'all know where you head for all the crazy, quirky dishes in NSP!