Delhi
5 Places You Must Visit In Devli Mod For A Street Food Experience Under 100 Bucks
Saadi Dilli is known for its hundreds of varieties of street food. There's the famous Paranthe Wali Gali in Chandni Chowk, Nizamuddin for spicy haleem and crispy kebabs, Karol Bagh for chole bhature and the list goes on and on! We're here to tell you about one more place in the capital where we devoured zesty dishes and we're drooling as we write this!
1. Sahil Muradabadi Chicken Corner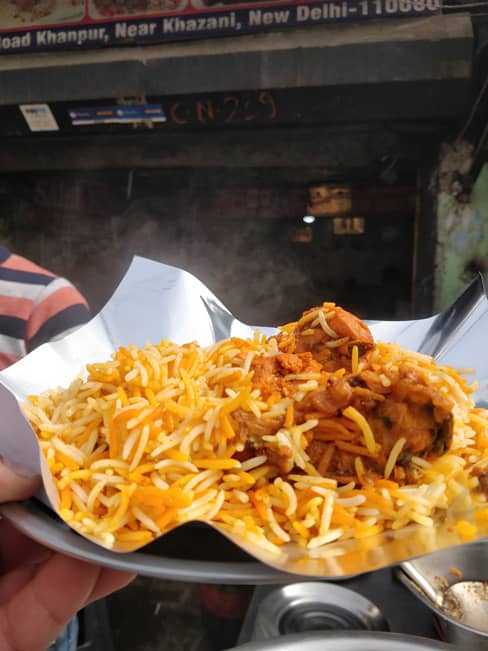 The love for biryani is unbeatable, right guys? We started our day by gorging on a mouth-watering plate of chicken biryani from Sahil Muradabadi Chicken Corner that was spicy and flavoursome. With succulent pieces of chicken, this biryani is nothing short of a feast for the foodies!
Price | Rs 90
2. Unnamed Stall For Special Fried Chicken Momos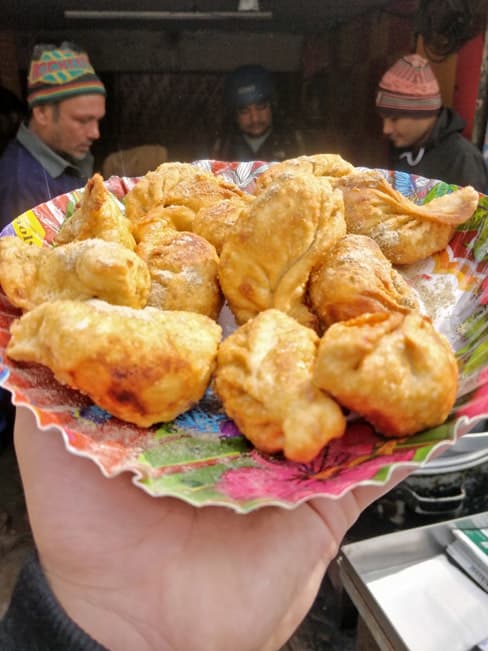 Are you even a Delhiite if you don't pig out on momos at every chance you get? The Special Fried Chicken Momos from a lil unnamed stall is a must-try if you're in the area, folks! These crunchy momos stuffed with a flavoursome filling made for a delicious snack while we explored the musty lanes of Devli Mod!
Price | Rs 60
3. Spicy Junction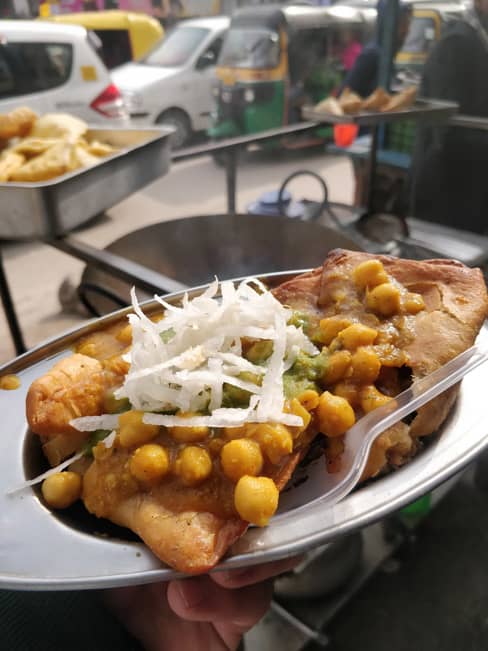 Chole bhature is definitely our all-time favourite, but have you ever tried the zesty Chole Samose? Spicy Junction is huddled in the buzzing bylanes of Devli Mod and they serve deep-fried samosa topped with tangy chole and chutney that'll appease your taste buds fosho!
Price | Rs 20
4. Jodhpur Ki Prasadh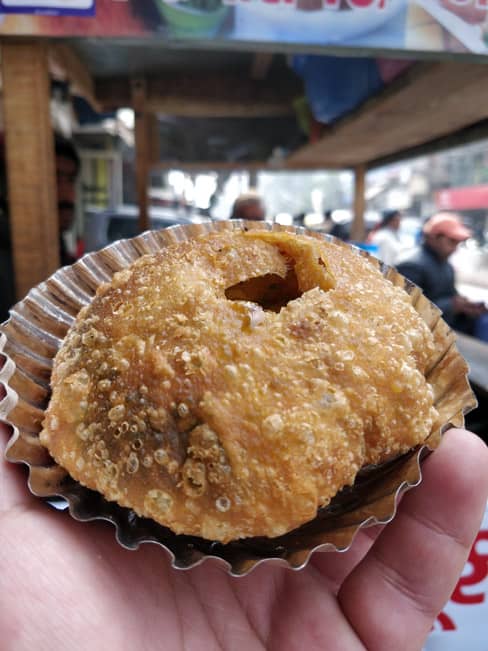 Be it misty winter mornings or breezy summer evenings, it's always time for some delectable kachori! Jodhpur Ki Prasadh serves crispy, droolworthy Pyaaz Kachori that's also supremely filling. With the first bite itself, you'll be reminded of Rajasthani flavours, so don't miss out on this stall.
Price | Rs 15
5. Anna Ka Dosa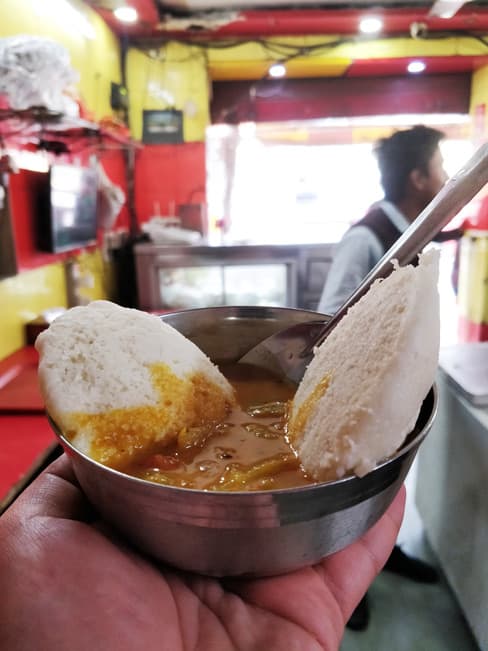 If you guys love authentic, South Indian flavours, then Anna Ka Dosa is the place for you! We tried the delectable Idli Sambar, the idlis were super fresh and fluffy, the sambar was full of flavours and we absolutely loved this plate of yumminess!
Price | Rs 50
So guys, head on there and let us know what you guys think about Devli Mod!
Where | Devli Mod, Khanpur, Near Saket Metro Station