Delhi
6 Places In Delhi That Let You Build Your Own Ice Cream Masterpieces For Every Kinda Craving!
Picture Credits: Rahul Batra
I scream, you scream, we all want towers of ice-cream! The only thing better than ice-cream is MORE ice-cream and especially one that is ingeniously yours with your choice of flavour, toppings and sauces. So, BYO (Build Your Own) ice-cream without much effort, and all the fun! You get creative with your dessert and explore your taste palette - how, you ask? Just check-into any one of these awesome ice cream parlours to get your scoops of happiness - scroll on!
1. Azote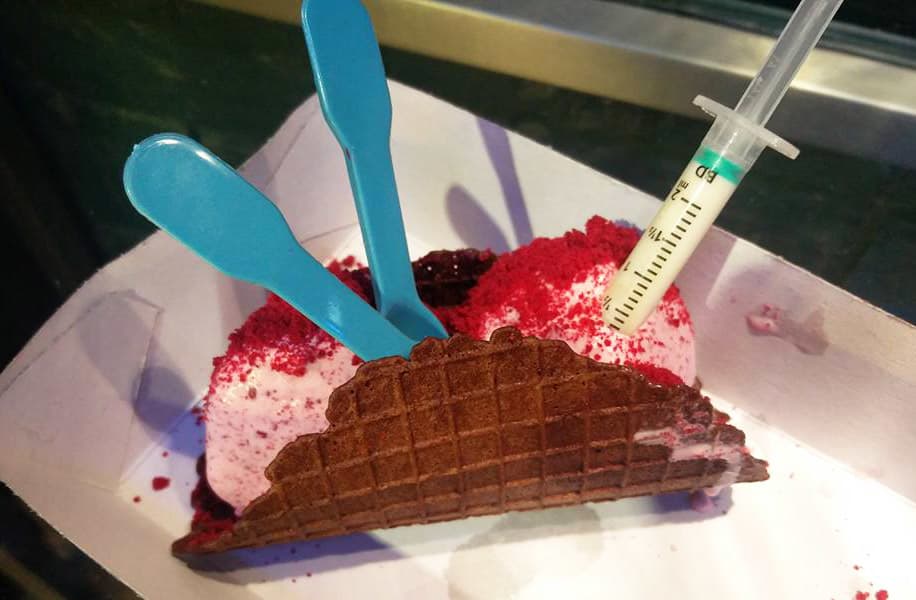 The fancy science lab set-up here will certainly give you mad scientist feels! Walk-in, choose your ice-cream flavours and then sit back and witness the magic right in front of you. With some liquid nitrogen and loads of drama, your ice-cream is bound to be flamboyant! Even the chocolate sauce being poured with syringes - et al, is so cool! Participate in the process AND indulge in their range of flavours from Red Velvet to Old Monk. Well, sign us up!
Location | Azote - C-11, Ground Floor, Community Centre, SDA Market
Price | Rs 169 Onwards
Here's Their FB Page | https://www.facebook.com/Azote-647926508639936/
2. Havmor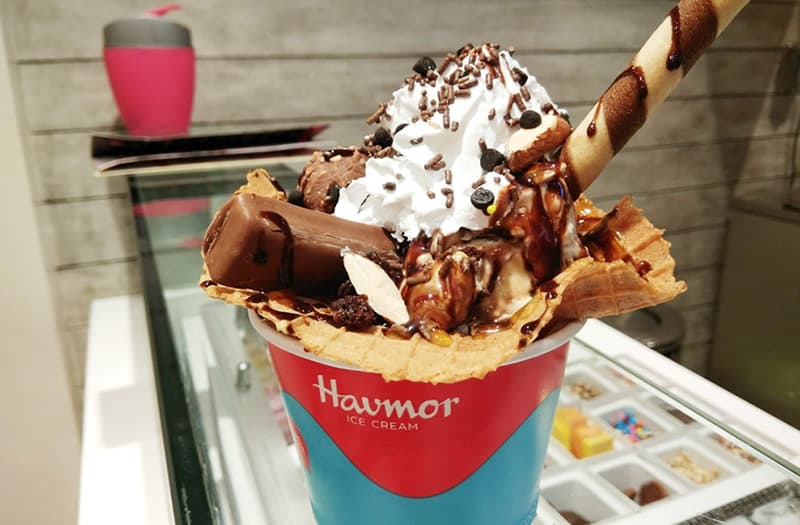 Picture Credits: Rahul Batra
Havmor let's you have more from your ice-cream! Take your pick from the wide range of flavours here and then let their experts customise it for you and make bars and cornettos out of it by just paying 20 bucks extra. How cool is that? Swing by the dessert parlor to revel in this amazing treat and we're sure that'll you keep coming back for more. They also have ice-cream cakes and blended milkshakes *drools*! 
Locations | Havmor - Hauz Khas, Kamla Nagar, Janakpuri & Other Outlets
Price | Rs 220
Here's Their FB Page | https://www.facebook.com/HavmorIcecreams/
3. Niice Cream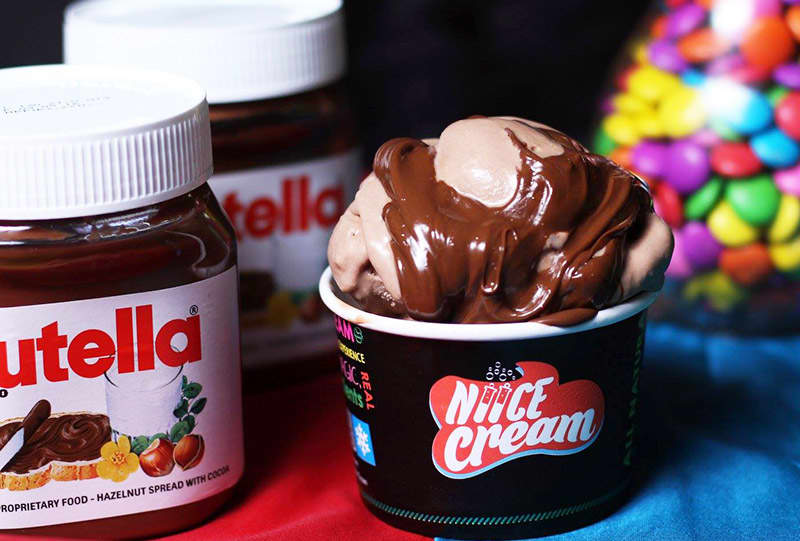 Build your own ice-cream the NICE way! Niice Cream gives you the chance to have your ice-cream in one of these three forms - cream, burger or shake *woah*. Choose from dozens of flavours and add-ons, from Rum and Raisins to Tutti Fruity - this one's got it all. If you're on a diet, you can go for sugar-free variant too. Finish off by choosing the colour of the final product from Pink to Green. SAY WHAT!? Niice is really out there, making all our colourful ice cream dreams come true! 
Locations | Niice Cream - Select CITYWALK & DLF Place, Saket
Price | Rs 134 Onwards
Here's their FB Page | https://www.facebook.com/niicecreamindia/
4. Ice Ninja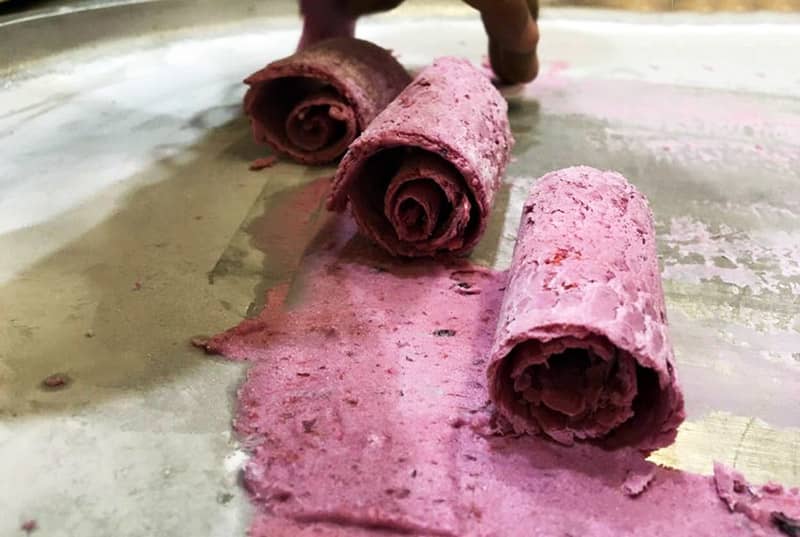 Customize your brain freeze moment here! With a range of flavours available, going from fresh fruit and nuts to chocolate, candy to even Nutella and Oreo - the paradox of choice finally seems real now. Their use of natural products which are also light on the stomach ensures a guilt-free sweet trip. After you've made your choice, watch the experts turn your fantasies into reality here faster than a ninja and voila, your customized ice-cream rolls are ready. Dig in!
Locations |  Ice Ninja - Punjabi Bagh & Gurgaon
Price | Rs 120 Onwards
Here's Their FB Page | https://www.facebook.com/Ice-Ninja-1755878678076289/
5. Goosebumps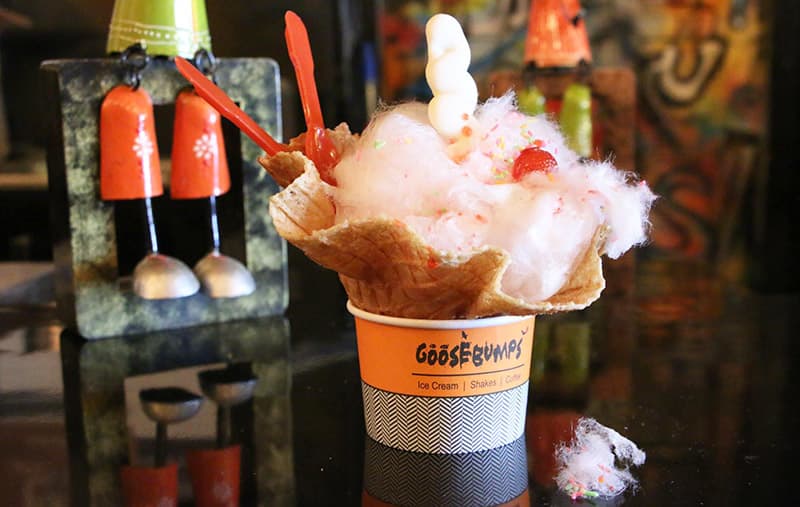 Goosebumps seriously gives us the chills with their creativity and innovation! Now, here's a novel concept - choose your favourite ice-creams, then watch as they are moulded together on a frozen marble stone. Cool! The cherry on the top is selecting the final mix-in from choco-chips to Gems and your BYO ice-cream is ready to be relished! They also have many unique concepts of their own like kid's favourites and a 'treat for donut-lovers' concepts which you can check out for some inspo!
Locations | Goosebumps - Rajouri Garden & Karkardooma
Price | Rs 49 Onwards
Here's Their FB Page | https://www.facebook.com/goosebumpsicecreamindia/
6. Menchies Frozen Yogurt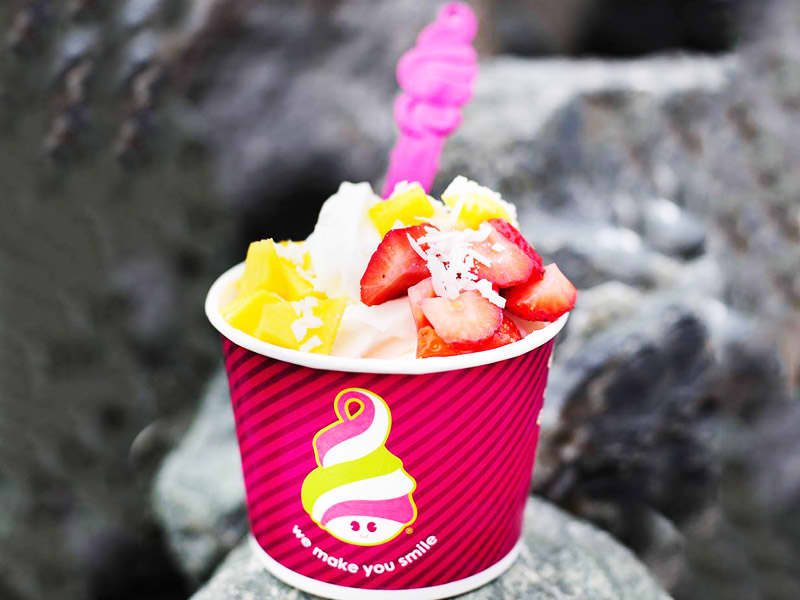 Menchies is certainly giving us the munchies! Although, it doesn't serve ice-creams, it has amazing frozen yogurts in store for you to make and savour. Select from the many flavours of yoghurts, pull the lever and fill your cup up - it's equivalent to winning the lotto! Next, choose from a selection of toppings and sauces at your disposal and mix and match to your heart's content. The cup is ultimately weighed and you pay Rs 1.34 per gram, excluding the taxes of course. Eating healthy has never been so appealing!
Locations | Menchies Frozen Yogurt - Ambience, HKV & Gurgaon 
Price | Varies According To Customisation
Browse Through Their FB | https://www.facebook.com/menchieshauzkhas/
Say bye to those boring ice-cream flavours before things get too vanilla, and welcome exciting new flavours at one of these dessert parlors! Ponder, create, taste and rate your own ice-cream and become an ice-cream wizard unparalleled!