Delhi
6 Places Delivering Gourmet Salads For That Healthy Office Lunch You're Craving RN
Started on your new diet but for the life of you cannot find the time to cook healthy meal portions before heading in to work? We've got your back. We've hunted down 6 awesome places that whip up ah-mazing gourmet salads ready to be devoured at your desk while you slave away at that deadline - take a look, bookmark and order away!
1. Salad Days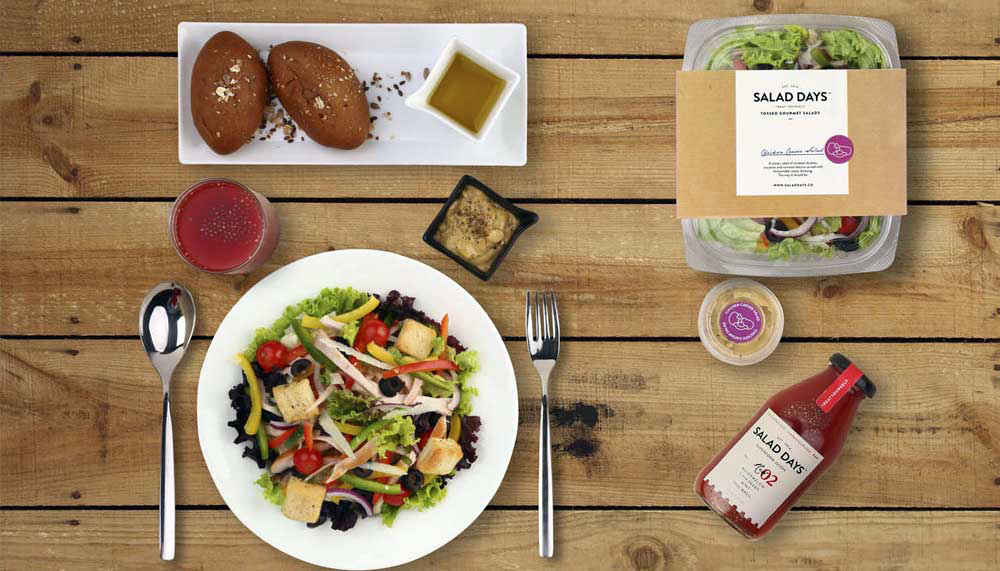 To cater to your salad needs, Salad Days is one place that delivers scrumptious gourmet salads at your doorstep! Their widespread menu offers a lot of options for vegetarian, non vegetarian and fruit salads *drools*! Their menu also mentions the amount of calories in a particular salad, so you can keep a check on your calorie intake. Order away y'all!
Call 'Em Up | +91 9643 800 901 & +91 9643 800 902
Order Online Here | https://www.saladdays.co/
2. Salad Chef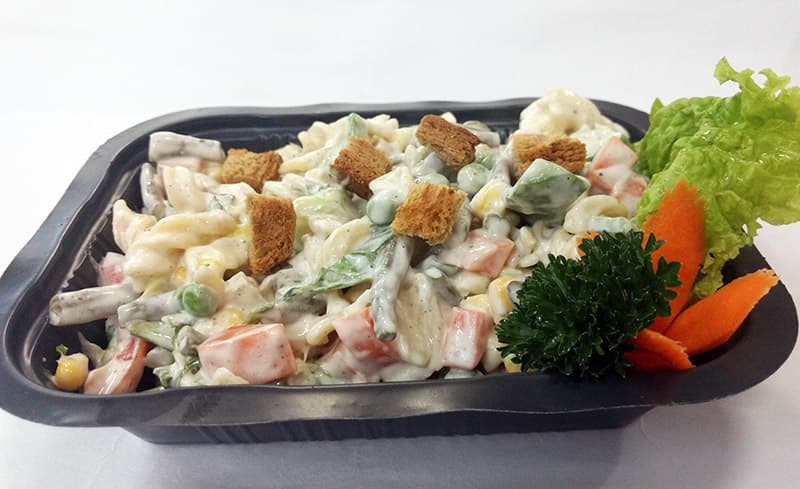 Another joint serving delectable salads is Salad Chef. These salads are served with soups, so you'll end up with a super healthy hearty meal They have three outlets in Vasant Vihar, DLF Cyber City and Gurgaon Sector 21 and deliver all over South Delhi and Gurgaon. So order up from Salad Chef and maintain that healthy routine!
Call 'Em Up | +91 11 2614 4105 (Vasant Vihar) & +91 124 4114 165 (DLF Cyber City)
Order Online Here | http://saladchef.in/
3. Rawleaf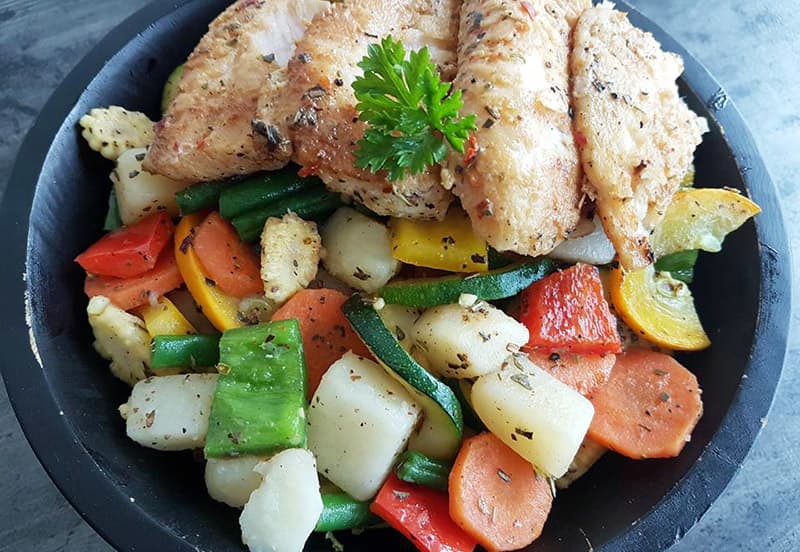 Serving gourmet salads, wraps and cold pressed juices, Rawleaf is here to serve you delicious healthy food! Their menu, catering to the needs of both vegetarians and non vegetarians, is pretty extensive. From Raw Papaya to Tangy Tofu to Italian Chicken, they've got it all! They deliver all over Delhi, Gurgaon and Noida, so order up and treat your taste buds to something healthy!
Call 'Em Up | +91 8588 824 597
4. The Health Box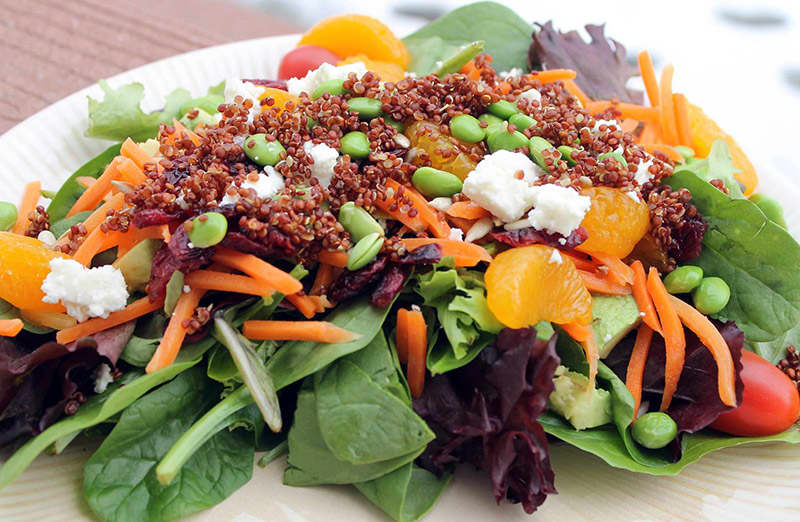 Delivering in the South Delhi area, The Health Box is another great option to explore. They have quite a few options in gluten free, diabetic-friendly and many more special variants! Their menu also mentions the amount of calories and fat content in a salad so it really helps you keep track of those calories. So give them a call and order yourself a filling salad!
Call 'Em Up | +91 11 3310 5009
5. FRSH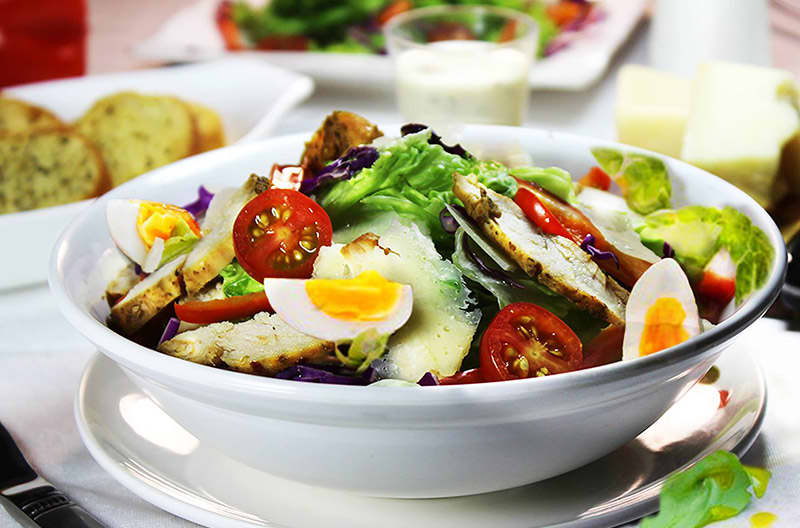 FRSH is here to serve you all with freshly prepared salads and sandwiches at your doorstep, all just a tap way! Devour their scrummy salads and enjoy the healthy meal that you've always wished for. Operating only in the Gurgaon area, you can order up via a call or log onto their website and have delectable salads delivered right to you! 
Call 'Em Up | +91 8010 763 763
6. Pita Pit
Best known for their pita wraps, Pita Pit also whips up some delectable salads! From Classic Paneer to Chicken Tikka Salad, they've got it all and are all ready to deliver. They currently deliver all over South Delhi, DLF Cyber Hub and DLF Cyber City areas and Noida as well. So the next time your tummy craves a scrumptious salad, order up from Pita Pit!
Call 'Em Up | +91 8287 212 345
So get on with your health routine and order up some appetising salads from these joints!