Delhi
8 Places Across India Ideal For Social Distancing
India is a treasure trove of picturesque places, a majority of which still remains unexplored to some extent. Y'all might know of Mussoorie in Uttarakhand, Kasol in Himachal Pradesh and Ziro Valley in Arunachal Pradesh, but hey, do you know about a small hill station perched on the misty hills of Uttarakhand called Dharchula or the serene Dzukou Valley that looks straight from paradise?! These places are not only hidden gems that will satisfy your travellers' soul but are also perfect for social distancing, given how isolated they are. 
Pssst... Make sure to monitor the situation before you plan your trip. And when you do set out for an adventure, do abide by all the social distancing norms! Now, let's dive into the list.
1. Dharchula, Uttarakhand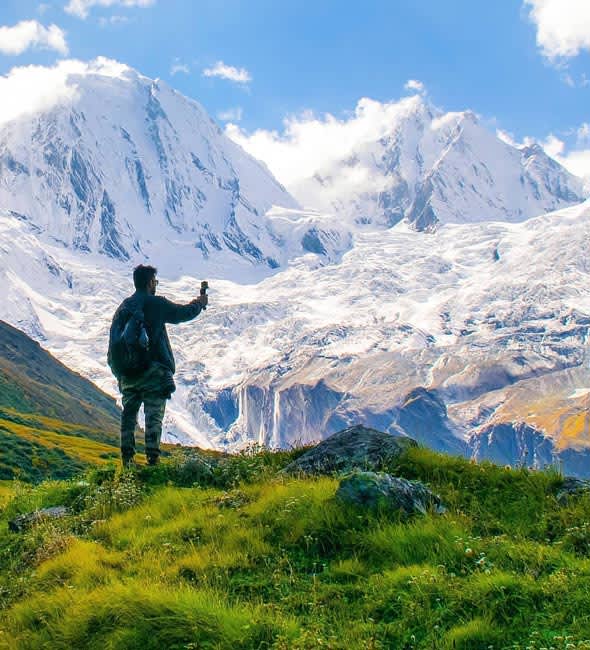 Picture Credits: trekkersofhimalayas
A remote town surrounded by the majestic Kumaon range, Dharchula is a tranquil place, rich in flora and fauna. Even though it remains a fave amongst the pilgrims since the medieval age, you can still find several popular attractions like Mansarovar Lake, Chikrila Dam and Om Parvat if you're looking for a unique experience at this serene town.
Distance From Delhi | 587 Kms
2. Kinnaur, Himachal Pradesh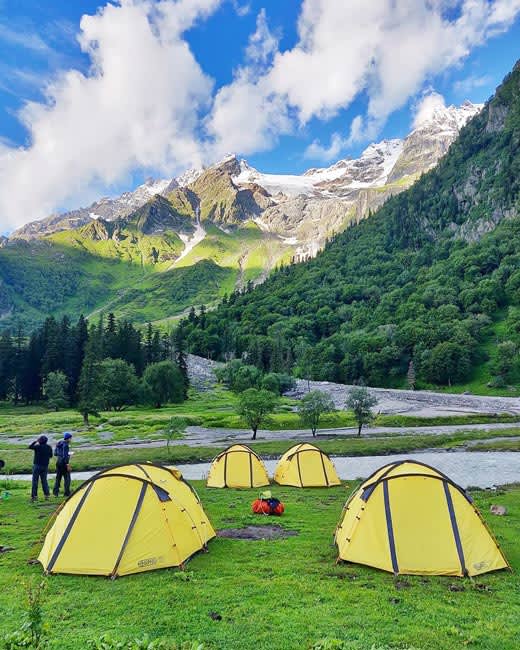 Picture Credits: awara_chhokra_
Kinnaur is the last village on the Indo-Tibetan border, full of lush orchards of apricots and apples & offering a dreamlike view of the snow-peaked Himalayas that will take your breath away. Go on a camping adventure once it's safe to do so and enjoy nature in its purest form, we guarantee it doesn't get any better than this!
Distance From Delhi | 600 Kms
3. Chatpal, Jammu & Kashmir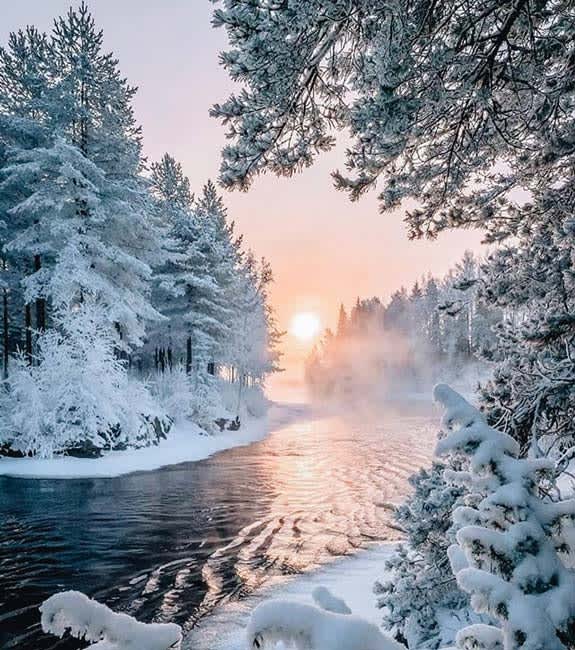 Picture Credits: k4biir
Mother nature has been very kind to Chatpal. An enchanting valley with untouched beauty that remains cut-off from the hustle-bustle of the city, Chatpal must be on your list if you're looking for a place in the lap of nature, where you can sit back and enjoy the glorious views while adhering to the social distancing norms.
Distance From Delhi | 772 Kms
4. Rann Of Kutch, Gujarat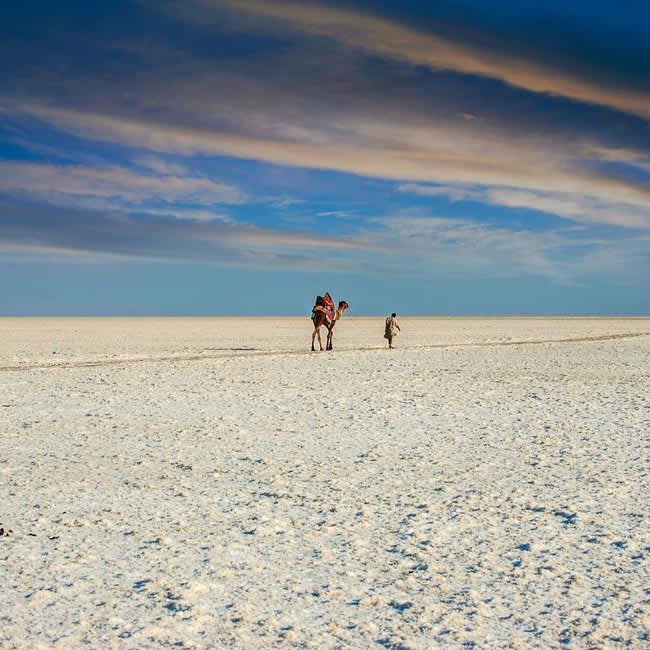 Picture Credits: who_is_debasis
Rann Of Kutch lies on the India-Pakistan border where vast stretches of land consist of salt marshes, which indeed is a treat for the sore eyes. If nothing else, this place will give you a glimpse of heaven, especially during the sunrise and the sunset, where the sky is coloured in different hues. There are several camps around the Rann Of Kutch offering a cosy and comfy stay - make sure to book before you travel.
Distance From Delhi | 864 Kms
5. Thangu Valley, Sikkim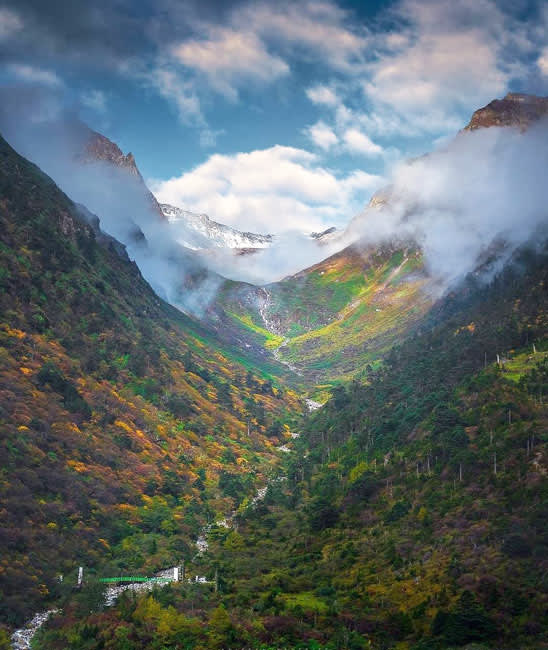 Picture Credits: abanerjeevisuals
Situated at a whopping height of 13,000 ft above sea level, Thangu Valley remains enveloped in a thick blanket of snow almost all around the year and is known for its natural beauty. You'll spot alpine meadows, the beautiful Teesta river and unending views of the mountains that will leave you awe-struck.
Distance From Delhi | 1,693 Kms
6. Dzukou Valley, Nagaland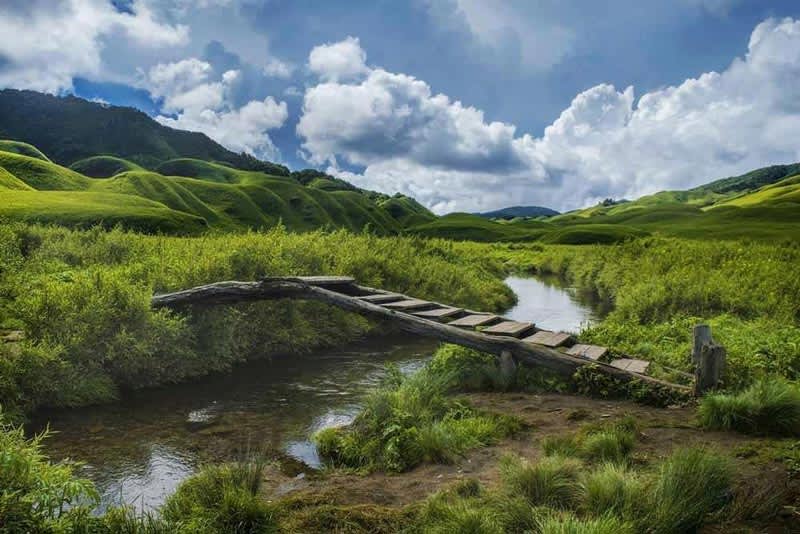 Picture Credits: amazingindiaofficial
This dreamy valley is nestled on the borders of Nagaland and Manipur, and is blessed with green hillocks and an abundance of flora that is visible during the summer months. The winters come with thick layers of snow and blue mountaintops that are every bit magical, something you've gotta see yourself to believe it.
7. Laitmawsiang, Meghalaya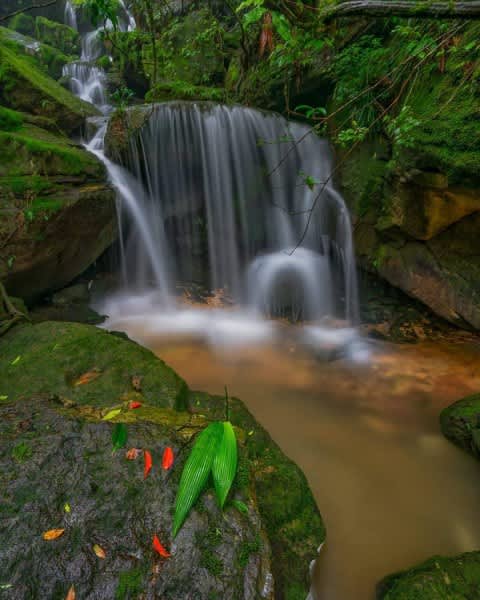 Picture Credits: andypariat
Laitmawsiang is a tiny village tucked in Khatar Shnong Laitkroh block in the east Khasi Hills of Meghalaya. This extremely beautiful village boasts of numerous stunning valleys, waterfalls and caves making it a paradise for visitors. While here, do visit Nohkalikai Falls, Garden of Caves, and Mawsmai Cave and more for a whimsical experience.
Distance From Delhi | 2,046 Kms
8. Haflong, Assam
Picture Credits: ayanbosebkp
Haflong is nestled in Dima Hasao district of Assam and is known for its untouched beauty and enticing charm. With majestic mountain views, lush green valleys and picturesque locations, it is a perfect place to visit that will not only satisfy the wanderlust in you but will also ensure social distancing is abided wholly.
Distance From Delhi | 2,238 Kms
Fellow travellers and explorers, now that we've told you about these hidden gems, trot over there and explore away, once the current situation improves!