Delhi
6 Perfectly Cosy Airbnbs You Can Book For Under Rs 3,000 For Your Crazy NYE Getaway
With the long weekend coming up, it's the perfect time to escape the city. The weather is chilly and perfect and what better way to start off the New Year than a holiday filled with some memorable fun and loads of pictures? And just because you're on a budget, that does not mean that you have to put any of your travel dreams on hold. Here are some awesome Airbnbs which are under Rs 3,000 and also less than 250 kms from Delhi - you're welcome!
1. Spacious & Cosy Homestay In Agra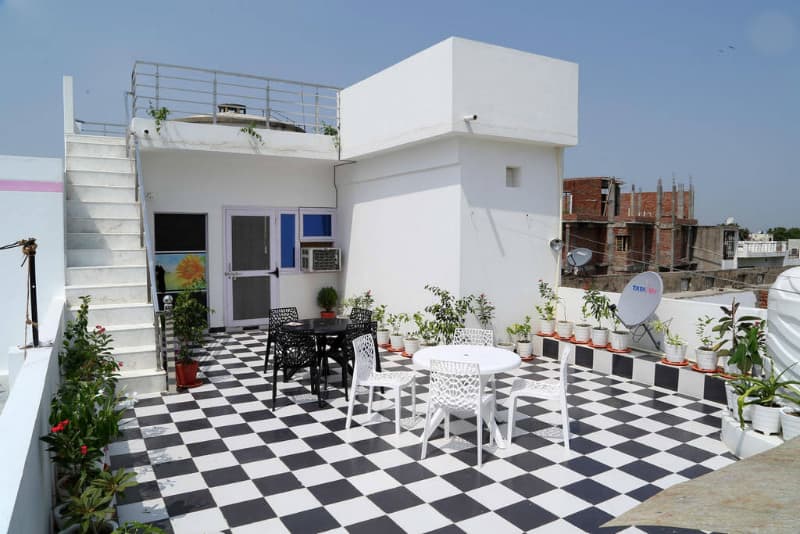 Agra is one of our favourite quick escapes from Delhi, because of its beautiful blend of culture, history, food and nature! This homestay, fortunately, is close to all of these things as it's only a short way away from Taj Mahal so you can reach there early in the morning. 
The rooms are spacious and clean and you can use the lush green park or the terrace for some peaceful time off. Anything you find lacking in the homestay itself will be provided by the owners and they're very gracious about helping out with food, travel and places to visit. Plus, we hear they're amazing cooks!
Tariff | Rs 1,598 
Where | 3 Kms From Taj Mahal, Agra, Uttar Pradesh
Book Your Stay On Airbnb Here | https://goo.gl/rKs3ZU
2. Bebo's In Dehradun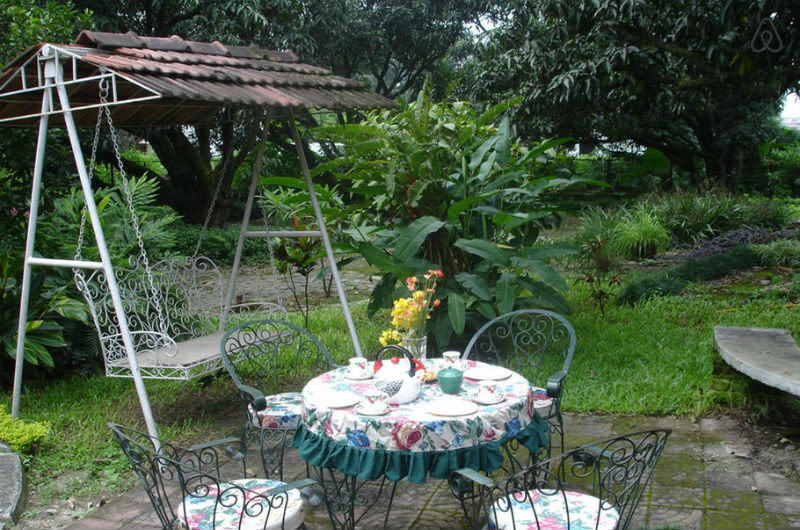 Nestled between the Ganges and the Yamuna river, Dehradun never fails to amaze us with its breathtaking natural beauty. Bebo's is the perfect place to spend your holiday at, for it is built right in the middle of a natural abode. The rooms are spacious and cosy, as is the outdoor seating space in the garden and we can easily imagine having breakfast here with a view of the hills!
The gardens are filled with trees laden with fresh fruit and the calm locality, and along with the wonderfully accommodating host, will give you a peaceful place to spend your time at and also explore the rest of this hill station. 
Tariff | Rs 1,982 
Where | Dehradun, Uttarakhand
Book Your Stay On Airbnb Here | https://goo.gl/r9ghpr
3. Royal Farm In Bharatpur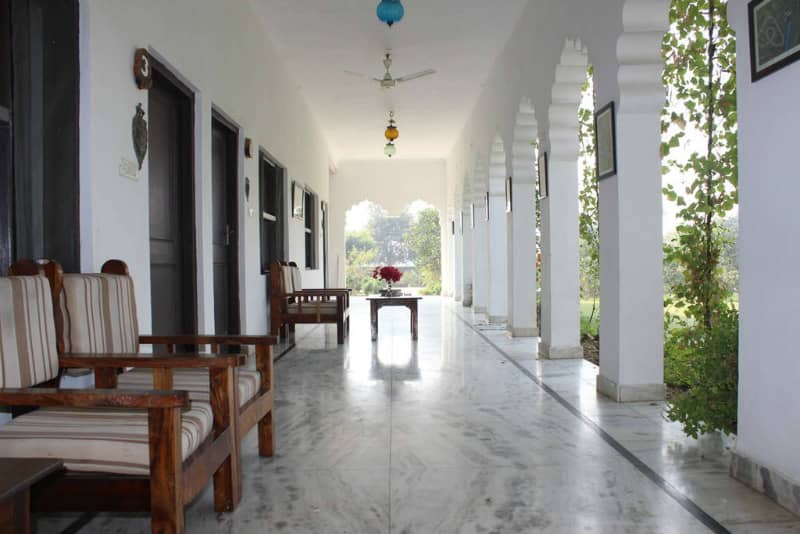 A mere 3.5 kms away from the Keoladeo National Park entrance, Royal Farm is located in the peaceful and green countryside. The rooms are large and comfortable with all the modern amenities your urban soul craves. There's plenty to explore around the farm, and they provide healthy and organic food with Indian recipes, yet without the regular overdose of oil and spices. 
A lot of their dairy products and vegetables are sourced fresh from the farm. The hosts are extremely hospitable and are experienced guides who will provide lots of guidance about the bird sanctuary or for just roaming around and drinking in the sights and sounds! 
Tariff | Rs 1,982
Where | Bharatpur, Rajasthan
Book Your Stay On Airbnb Here | https://goo.gl/JiMnz4
4. Doon Litchi In Dehradun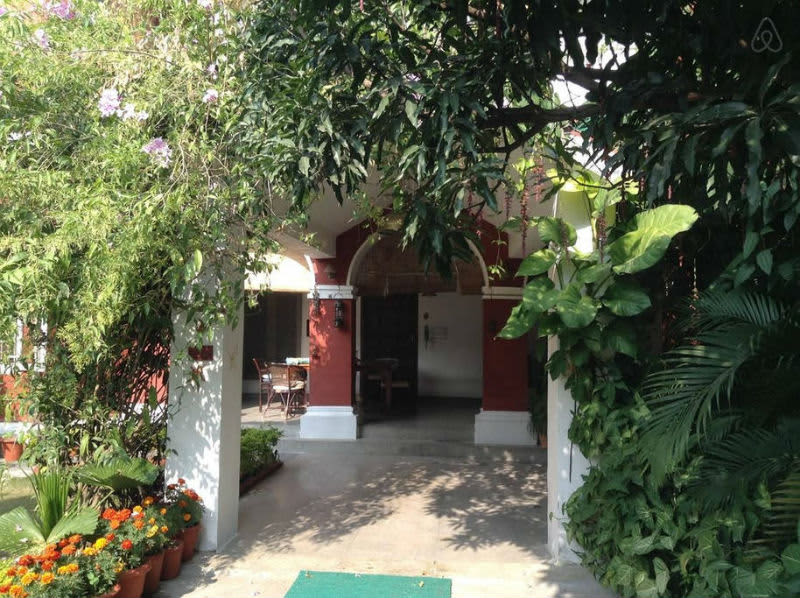 If modern hotels are not your cup of tea, experience the Colonial style of living at this house which is 100 years old! An elegant and beautiful piece of British architecture, the space is clean and serene, with no disturbance, and yet lies close to all the major markets and places to visit. If you want a homely atmosphere, you will surely get that here along with a simple, healthy breakfast.
The rooftop verandah gives a beautiful view of the hills and is perfect for stargazing. Plus, they also have two dogs at the house and furry friends anywhere is always the cherry on top!
Tariff | Rs 1,982
Where | Dalanwala, Dehradun, Uttarakhand
Book Your Stay On Airbnb Here | https://goo.gl/YSAEdq
5. Bunk Stay Hostel In Rishikesh
Want to live with travelers from all over the world? Bunk Stay Hostel is your go-to! Located at Laxman Jhula, it's pretty close to all the major sightseeing destinations around Rishikesh. You can get both private and shared rooms here with AC, free WiFi and hot showers. 
The rooftop cafe is great for chilling in the evenings and meeting other travelers, sharing stories and experiences. The view is great, the staff is friendly and helpful and the experience will be an enriching one for sure - come on by!
Tariff | Rs 639
Where | Laxman Jhula, Rishikesh, Uttarakhand 
Book Your Stay On Airbnb Here | https://goo.gl/oZKJtz
6. 120 Year Old Mansion In Shekhawati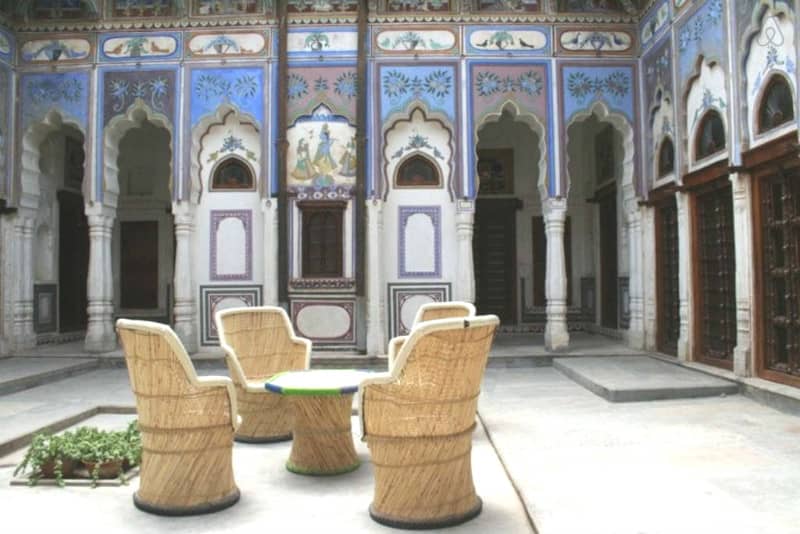 Your Rajasthani experience does not get any more authentic than this! Ramgarh Shekhawati is a traditional Rajasthani town village and this 120 year old haveli has us charmed with its gorgeous carved walls, artwork and antique architecture. 
Described as an art gallery, you will literally be living inside of a space surrounded by art work all around! The rooms are spacious and well lit with a balcony, private bathroom and a king sized bed. The hosts also organise walks through the city, camel cart safaris and you can enjoy Rajasthani music in the evenings! 
Tariff | Rs 2,813
Where | Ramgarh Shekhawati, Rajasthan 
Book Your Stay On Airbnb Here | https://goo.gl/7B2CBK
P.S. - Tariffs as recorded on Airbnb as on 27th December, 2017.
With these quick getaways and friendly locals welcoming you into their houses, you will surely have a New Year's Eve worth remembering!