Delhi
6 Of The Most Inspiring & Gorgeous School Buildings Scattered All Over India
Disclaimer: Bearing in mind the current health crisis befalling the city and the world at large, we're tweaking our content policy and recommendations. Stay positive, keep hygiene levels up and don't fall prey to panic and misinformation.
India is home to some of the most beautiful monuments and buildings & some of those buildings are schools - how cool is that?! We can only imagine what it would be like to study in one of these schools because honestly, they are all extra AF. We were awestruck by these amazing school campuses and buildings and thought you'd love to explore them too, so scroll down & prepare to be amazed!
1. The Doon School, Dehradun
Picture Credits: indialostandfound
Who hasn't heard of the well-known Doon School?! This all-boys school has a pretty impressive list of some famous alumni including Rajiv Gandhi, Abhinav Bindra, and Vikram Seth, amongst others. Standing tall on a 70-acre vast piece of land, the architecture of the school was inspired by the Basilica Palladiana in Vicenza, Italy. The school's amphitheater, known as the Rose Bowl, is one amongst many architectural marvels here!
Where | The Doon School - Mall Road, Krishna Nagar, Dehradun
Call Them | +91 135 2526400
Check Out Their FB Page | https://www.facebook.com/TheDoonSchool1935
Here's Their Website | www.doonschool.com 
2. School Of Dancing Arches, Gujarat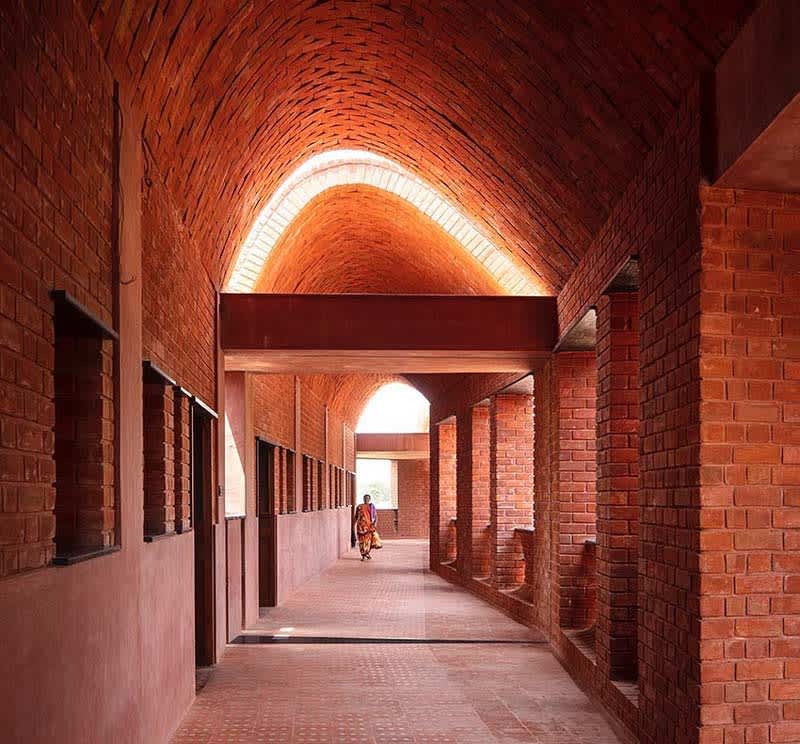 Picture Credits: betterinteriors_nw18
Built as an extension to the Bhadran English Academy School, this school is a piece of art. The terracotta bricks add a picturesque fort-like charm to this building in the Bhadran Village. It's designed by Samira Rathod and is surrounded by tobacco fields; the school caters to the children of Bhadran and its surrounding villages and all we have to say is - sign us up!
Where | School of Dancing Arches - Bhadran, Gujarat 388530
3. SGVP International School, Ahmedabad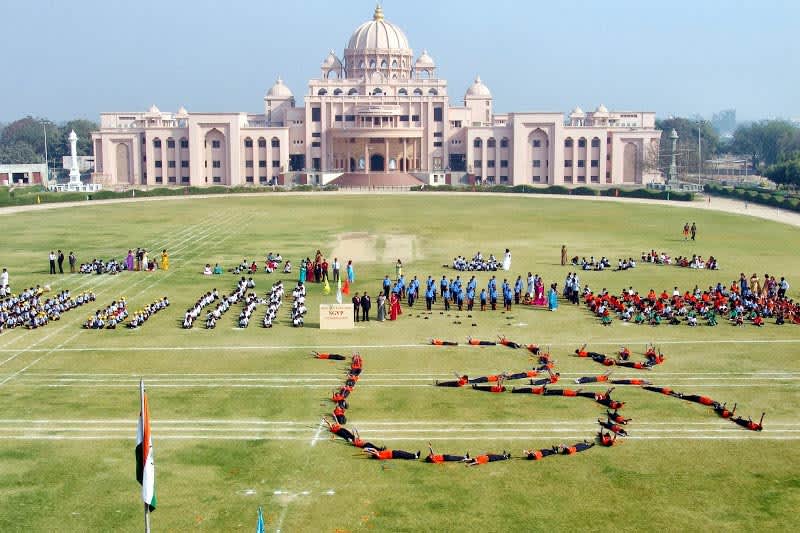 This beautiful palace-like structure is actually a school. Yeah! We were surprised as well. It's an all-boys school that offers world-class education along with a perfect balance of sports for physical growth & spirituality for mental growth as well. The campus is 52 acres wide and was built in 1999. Are you jealous? We are because we didn't go to school here!
Where | SGVP International School - Near SGVP Circle, SG Highway, Chharodi, Ahmedabad
Call Them | +91 2717 242 138, +91 9979 880 371
Check Out Their FB Page | https://www.facebook.com/SGVPInternationalSchool/photos/?ref=page_internal
Here's Their Website | www.sgvp.org 
4. Hyderabad Public School, Begumpet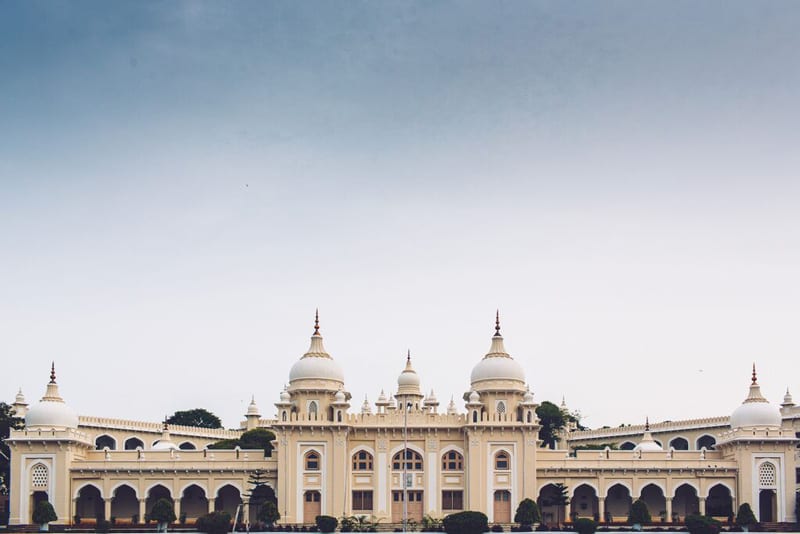 Don't let those gorgeous pictures fool you, this is not some royal palace or a heritage site but a co-ed school which also offers residential schooling. This luxurious school is spread across 122 acres of land and was built by British architect Vincent Esch back in 1923. It has facilities such as a swimming pool, offers horse riding, and boasts of a huge ground for daily activities. Daydreaming about studying here already? Go ahead and check it out!
Where | Hyderabad Public School - 1-11-87 & 88, S.P. Road, Begumpet, Hyderabad
Call Them | +91 9154 201 768
Check Out Their FB Page | https://www.facebook.com/HPSBegumpetOfficial
Here's Their Website | www.hpsbegumpet.org.in 
5. Lawrence School, Sanawar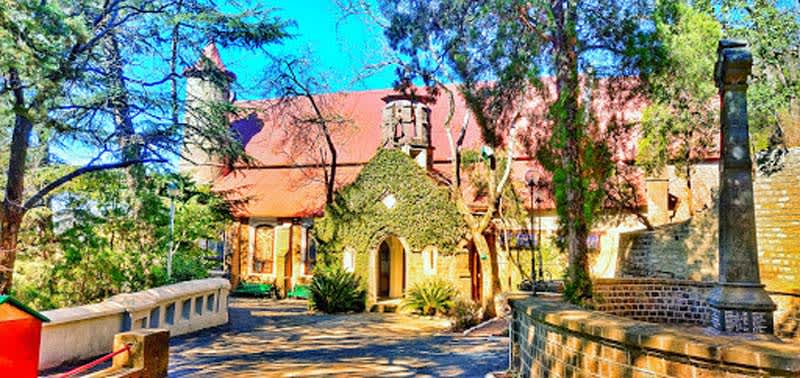 Founded by Sir Henry and Lady Honoria Lawrence during the British Raj, this school was established way back in 1847. Spread across 139 acres on a hill, the school has a huge and impressive campus which makes you feel like you're at Hogwarts, and isn't that a dream come true for every Potterhead?! The school is amongst the top ones in India and even teaches students about the military so as to inculcate and ignite the feeling of love and service for the country. 
Where | Lawrence School - Sanawar, Kasauli, Solan, Himachal Pradesh
Call Them | +91 1792 261 208
Check Out Their FB Page | https://www.facebook.com/LawrenceSchoolSanawar/
Here's Their Website | www.sanawar.edu.in 
6. Bishop Cotton School, Shimla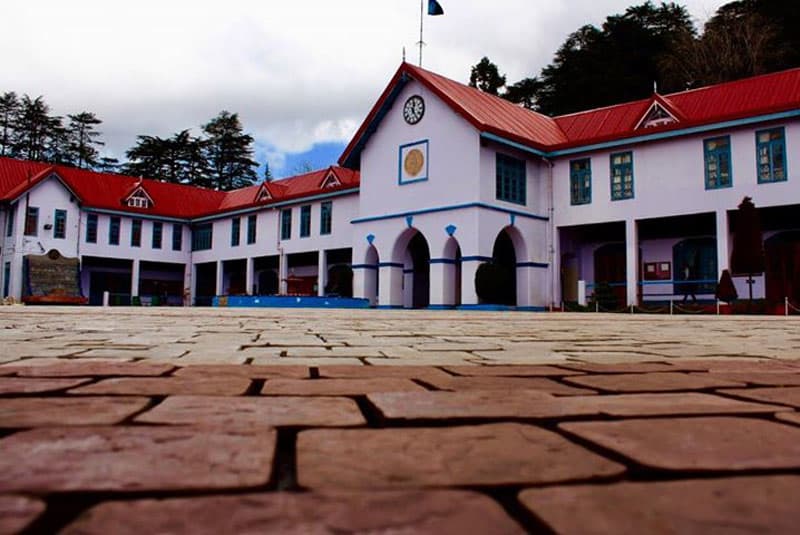 The school was founded in 1859 by Sir George Edward Lynch Cotton and is one of the oldest boarding schools in Asia. It has also been touted as the best boys-only boarding school in India. Just four kms away from Shimla, the school is known for providing the best possible education and pushing their students to excel in extra-curricular activities as well. A school with a hillside campus can make anyone's day brighter, right?! 
Where | Bishop Cotton School -  Shimla Bypass, Near Khalini, Shimla, Himachal Pradesh
Call Them | +91 0177 262 0880
Check Out Their FB Page | https://www.facebook.com/BishopCottonSchoolShimla
Here's Their Website | www.bishopcottonshimla.com 
Are you thinking of joining one of these beautiful schools, too? Because SAME!