Delhi
6 Of Our Favourite Iconic Places Dishing Up To-Die-For Butter Chicken In CP
This Is A Representative Image
Butter chicken can be considered a mandatory classic dish for every non-vegetarian North Indian. This dish has its own cult following, and we can't deny that it is the perfect comfort food, and so, we present to you a list of the best, most iconic restaurants that serve the best finger-licking butter chicken in all of CP! Read on and prepare to drool!
1. National Restaurant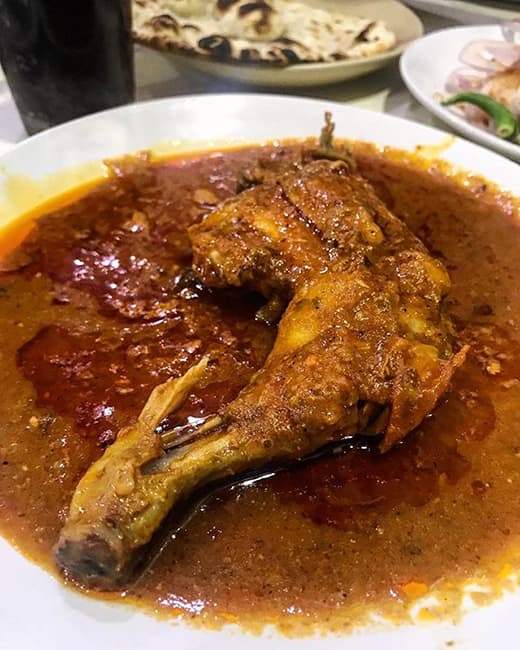 This small restaurant tucked away in the Outer Circle has gained immense popularity over the years for its unique flavours and enticing finger-licking North Indian dishes. And of course, it's on our list for its heavenly Butter Chicken. In addition to being super economical with great service, the food is prepared in the typical desi style on charcoal-heated chullas which gives it that touch of authenticity. Some of their other must-try dishes include Saag Chicken, Dahi Meat, Keema Meat and Biryani. So when are you heading over?!
Where | National Restaurant - 82 & 83, NDMC Market
Timings | 11 AM - 11:30 PM
Call Them | +91 9650 528 989
2. Kake Da Hotel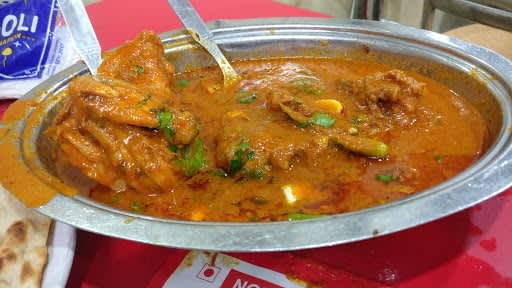 Picture Credits: Neeraj Chhimwal
This legendary place can easily be found on the list of every die-hard butter chicken lover in Delhi. Located in CP, you won't ever find this place empty. Hordes of people line up outside this restaurant, which dates back to the 1930s, in the hopes of getting their hands on their delectable and signature Butter Chicken. And trust us when we say this, the long queues are definitely worth it!
Where | Kake Da Hotel - 67, Municipal Market
Timings | 12 Noon - 12 Midnight 
Call Them | +91 11 2341 1580
Check Out Their FB Page | https://www.facebook.com/kakedahotel.kakashospitality/
3. Minar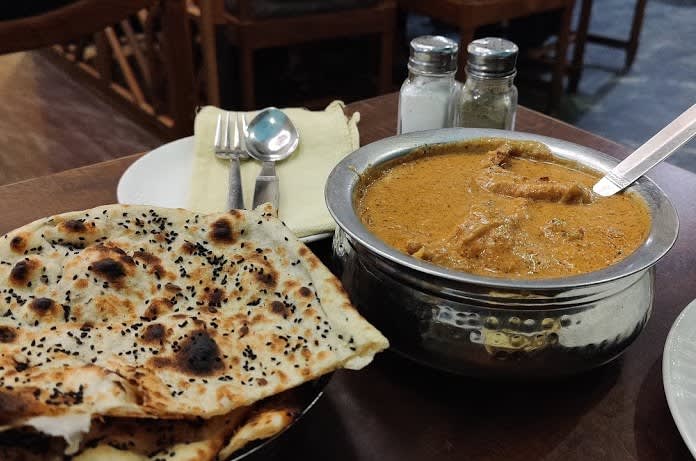 Picture Credits: Nitin Anthony Luther
Another prominent player in the foodie field of North Indian dishes, Minar sets the bar very high for the perfect butter chicken. A stone's throw away from Kake Da Hotel, Minar's tempting golden curry paired with tender chicken pieces makes for the yummiest Butter Chicken you've ever eaten! Make sure you order your share for an indulgent dinner soon!
Where | Minar - L-11, Outer Circle
Timings | 12:30 PM - 11 PM
Call Them | +91 11 2341 6259
4. Bhape Da Hotel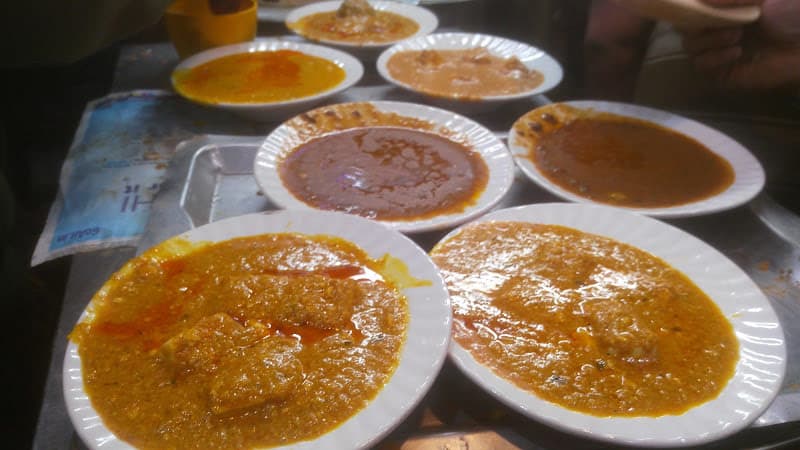 Bhape Da Hotel is showered with the same level of appreciation for its North Indian dishes as shown to its neighbours, Minar and Kake Da Hotel. This restaurant may be small but packs quite a punch with its flavourful and succulent dishes that simply melt in your mouth. The Mutton Saag and Keema Kaleji are just a few of the dishes that you defo need to try, apart from their legendary Butter Chicken, of course. Pop over soon and munch away!
Where | Bhape Da Hotel - 75, Municipal Market
Timings | 11 AM - 11 PM
Call Them | +91 9811 921 616
5. Punjab Grill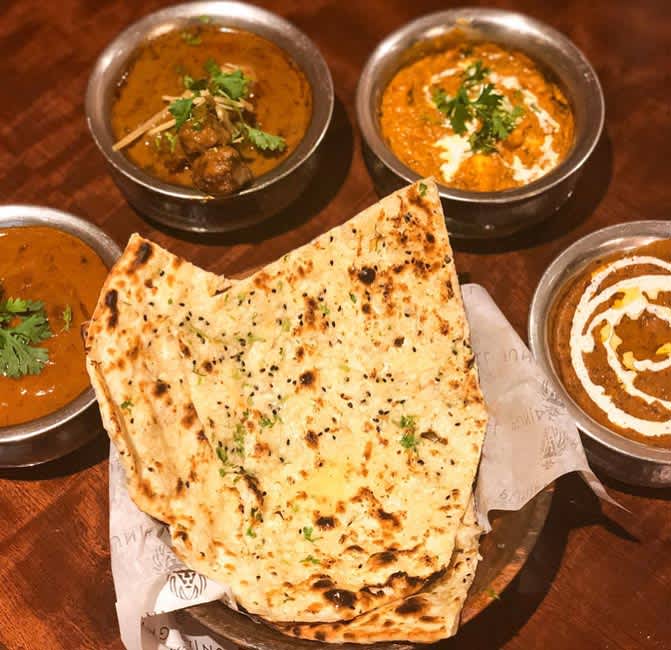 Punjab Grill can be considered at par with some of the best fine-dining restaurants in the city while offering incredibly authentic North Indian flavours. Delight your taste buds with their mouth-watering kebabs and koftas along with the much-loved Butter Chicken and Naan. Fair warning - the portions are huge, so do keep that in mind. But then again, who'd be able to refuse a second serving of their thick, creamy and buttery chicken curries?!
Where | Punjab Grill - 78, Janpath
Timings | 12 Noon - 11 PM
Call Them | +91 9999 923 408
Check Out Their FB Page | https://www.facebook.com/punjabgrill.official  
6. Pind Balluchi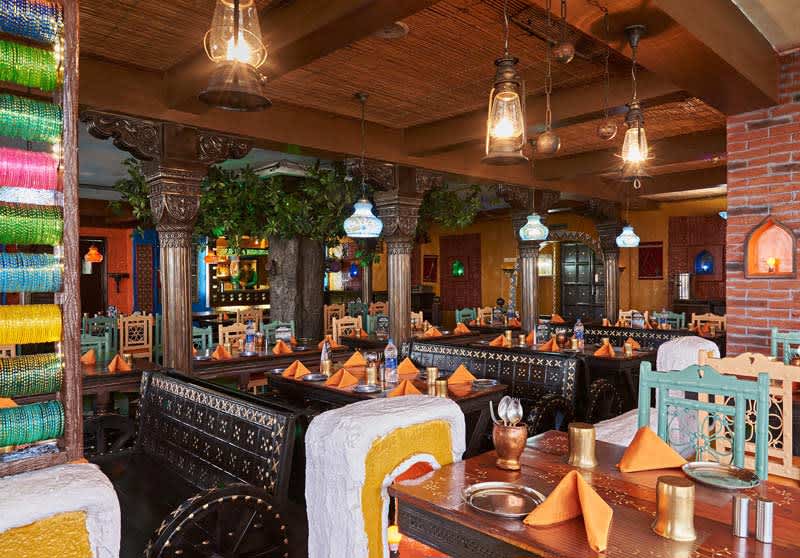 An absolute favourite with Punjabis for its rich and creamy Butter Chicken and humongous portions, Pind Baluchi has come to be known as the restaurant that doesn't compromise on taste. Their heavenly chicken dishes need to be coupled with the succulent kebabs and a variety of naans, tandoori rotis and laccha parathas for an incredible culinary experience. Happy eating!
Where | Pind Balluchi - 13, Regal Building
Timings | 12 Noon - 11 PM
Call Them | +91 9650 494 994
Check Out Their FB Page | https://www.facebook.com/pindballuchijanpath 
This list is bound to get some stomachs growling. So, don't wait! Go and treat yourselves to some lip-smacking butter chicken from the list above!