Delhi
6 Museums & Monuments Offering Virtual Tours That'll Transport You To A Whole New World
Wanna travel but cannot? Had to cancel plans because of the current situation? Quarantine and chill isn't enough? Well, what if we tell you that you can travel without moving from your couch. Guess what? You can, we've found the secret to virtual travel for you and it's 360° Virtual tours.  So, here's a list of monuments and museums that you can visit virtually. 
1. Red Fort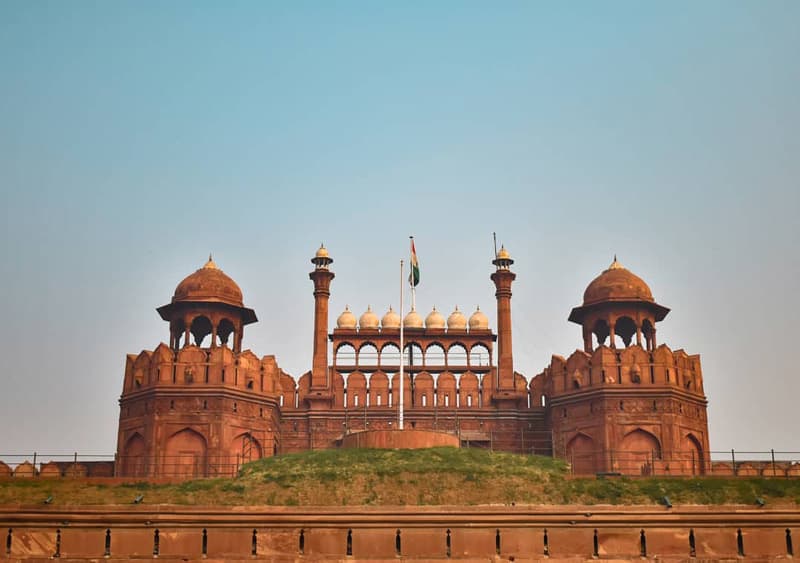 Picture Credits: clickistic04
This majestic red-sandstone fort built in 1638 doesn't really need an introduction. The Red Fort or Lal Quila served as the main royal residence of the Mughal Emperors when they transferred their capital from Delhi to Agra. Today, it is one of the most visited tourist spots of Delhi, thanks to its beautiful Indo-Islamic architecture, rich heritage and the Independence day celebrations, of course. We know you can't go and visit it in person at this point, but you can take a virtual tour of it while sitting at home.
Virtual Tour Link | http://www.indiavirtualtour.com/Delhi/VirtualTour.asp?monumentID=9
2. Qutub Minar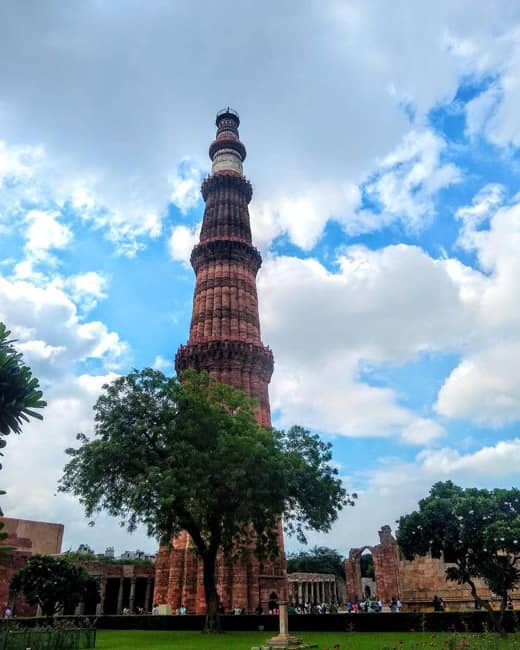 Standing tall in the skyline of Delhi, Qutub Minar represents the victorious spirit of Delhi. Built in the 13th century, this tower is built of marble and sandstone and engraved with intricate carvings. Surrounding this tower is the Qutab Complex which consists of some other historical buildings for the inner tourist in you to explore. Even though you cannot enjoy the tower in its real glory, a virtual tour will help you explore this Minaret and the surrounding complex. 
Virtual Tour Link | http://www.indiavirtualtour.com/Delhi/VirtualTour.asp?monumentID=11
3. India Gate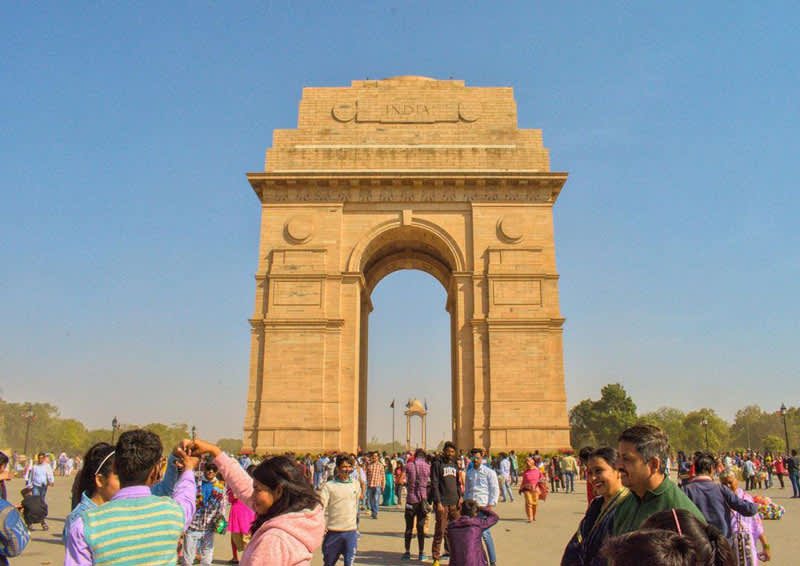 Picture Credits: tomorrow_diaries
Everyone's favourite picnic spot and our very own 'Arc de Triomphe,' India Gate is situated in the heart of Delhi. A war memorial, it commemorates more than 80,000 Indian soldiers who were killed during World War I. The monument is an imposing 42 meters high arch which was designed by the famous architect Edwin Lutyens. It also has another memorial, Amar Jawan Jyoti, in the form of a flame that burns all day and night, which was added much later. You cannot enjoy it's lush green lawns at the moment, but you can still appreciate this marvellous monument through its virtual tour.
Virtual Tour Link | http://www.indiavirtualtour.com/Delhi/VirtualTour.asp?monumentID=8
4. National Museum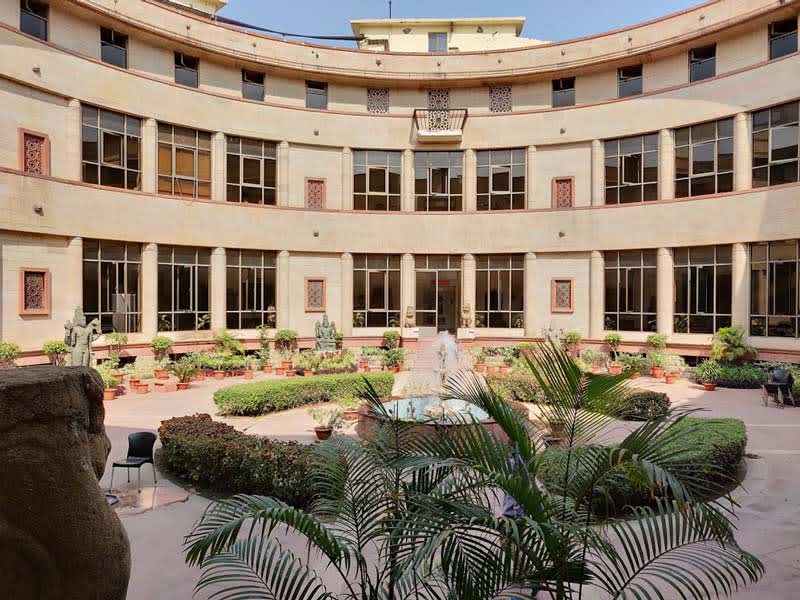 Picture Credits: Nandkhishors Swami
Museums are the greatest source of information and artefacts. National Museum is one of the largest museums in the country with an array of collections and galleries. The collection there ranges from pre-historic era artefacts to modern era paintings. With a collection of more than 2 lakh pieces of art spanning 5,000 years of history, this place will surely take you back in time and help you trace the history of our country. Even though you can't witness this artistic hub, you can enjoy every bit of it from the comfort of your room with the virtual tour. 
Virtual Tour Link | https://bit.ly/2WS96UB
5. Mughal Gardens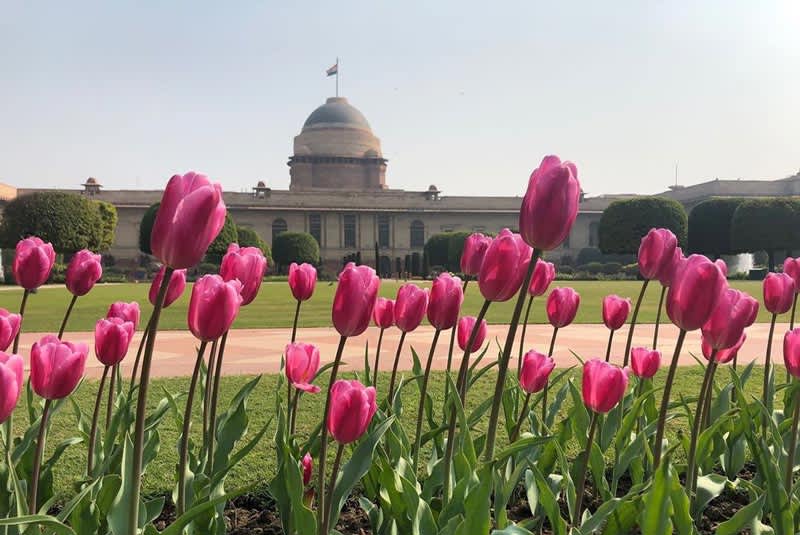 Picture Credits: presidentofindia
Located inside the Presidential Palace, Mughal Gardens is considered the soul of Rashtrapati Bhawan. Designed in the 1900s by Sir Edward Lutyens, these gardens are a glorious amalgamation of British and Mughal architecture and style. Spread across 13 acres, these gardens are home to a variety of Garden styles such as Musical, Spiritual and Bonsai gardens. Open to the public in the months of February and March, you can witness more than 70 varieties of flowers at these Gardens. With the quarantine, you might be stuck at home but there is no better way to cheer yourself up than some beautiful flowers. 
Virtual Tour Link | http://www.indiavirtualtour.com/Delhi/VirtualTour.asp?monumentID=1
6. National Gallery of Modern Art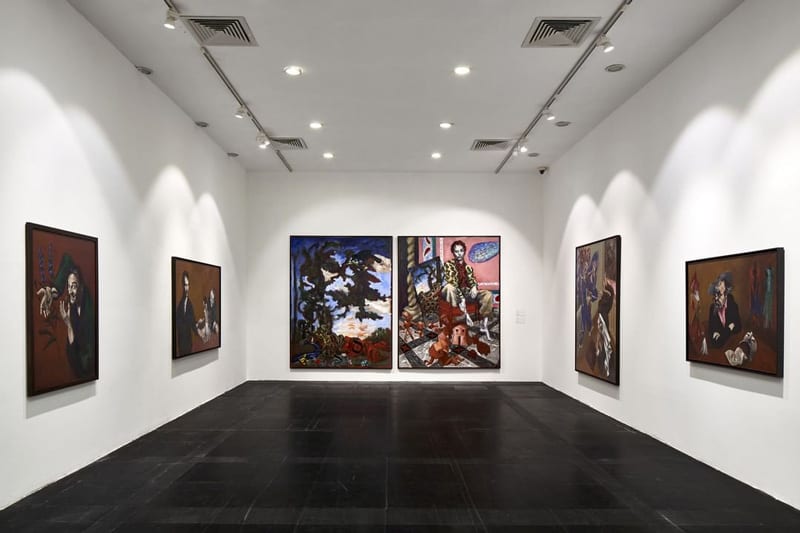 Picture Credits: agencecommunicart
It doesn't matter if you're an art aficionado, an art lover or just an explorer, NGMA is the gateway to appreciating art for all Delhites. One of the world's largest modern art museums, this place is home to more than 1,700 artworks by hundreds of national and international artists. It is a surreal place where you can witness art from the likes of Rabindranath Tagore and Amrita Shergil. Located in the heart of Delhi near Rajpath, this place is one of the busiest museums in the country. A virtual tour of this place will give you the opportunity to explore all art pieces in vivid detail without any time restrictions. 
Virtual Tour Link | http://ngmaindia.gov.in/virtual-gallery.asp
So, don't waste more time and explore away while staying inside!