Delhi
6 Mouth-Watering Grandma's Recipes To Cheer You Up For Those Difficult Days
Grandmas love to cook and spoil you with her delectable dishes. She might have passed her age-old recipes to the moms, but her recipes and flavours remain unbeatable. We believe this goes without saying that the grandma's dishes definitely make your days better, and that is why we've rounded up some of her recipes that will cheer you up on your darkest days, so go on, have a look at it! 
1. Bharwa Bhindi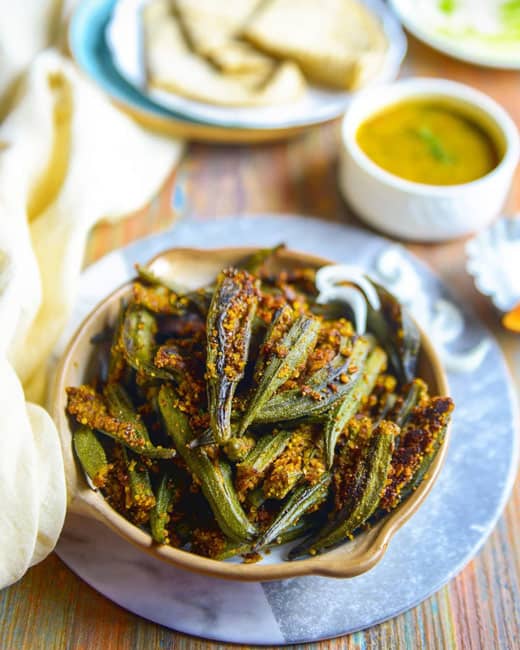 Picture Credits: snsfotography_food
Another favourite of ours, this lip-smacking dish tastes oh-so-heavenly when paired with ghee-laden rotis. For the stuffing, you need coriander powder, turmeric powder, dry mango powder, garam masala powder and salt. Add-in a teaspoon oil and mix well. Stuff it and fry the ladyfingers until it becomes golden brown and serve hot. 
Here's The Recipe | Bharwa Bhindi
2. Chana Masala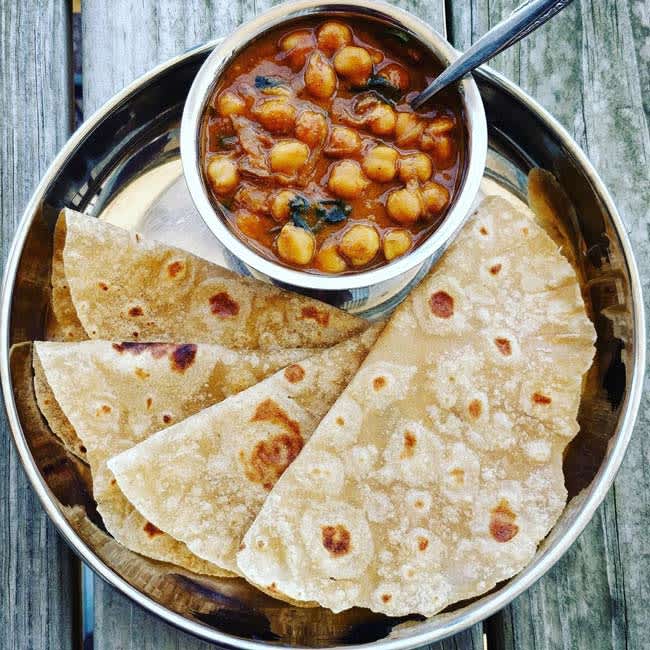 Picture Credits: _kitchen_psycho_
This scrumptious delicacy is made of boiled chickpeas, sliced onions, tomatoes, ginger, chilli powder, turmeric, salt and chana masala that most of you might already have at home. Make sure that you don't add excess water as you will lose the flavour. Serve with a slice of lemon and enjoy with paranthe or ghee rice.
Here's The Recipe | Chana Masala
3. Chicken Dakbungalow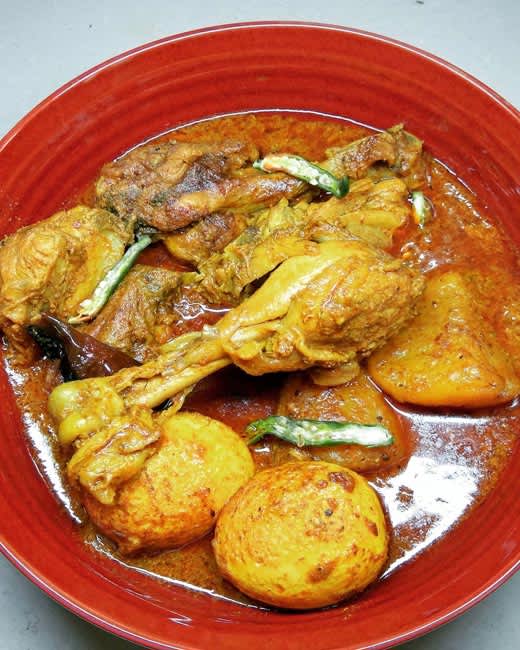 Picture Credits: sheuli.sinha/
Chicken dakbungalows is a famous Bengal recipe that has an interesting history attached to its name. During the British Raj, poverty and famine were at its worst, and at that time, chicken, potatoes and eggs were cooked together in a curry so that it was enough to feed a family. Try out this hearty recipe and y'all are gonna thank us for sure!
Here's The Recipe | Chicken Dakbungalow
4. Rajma Chawal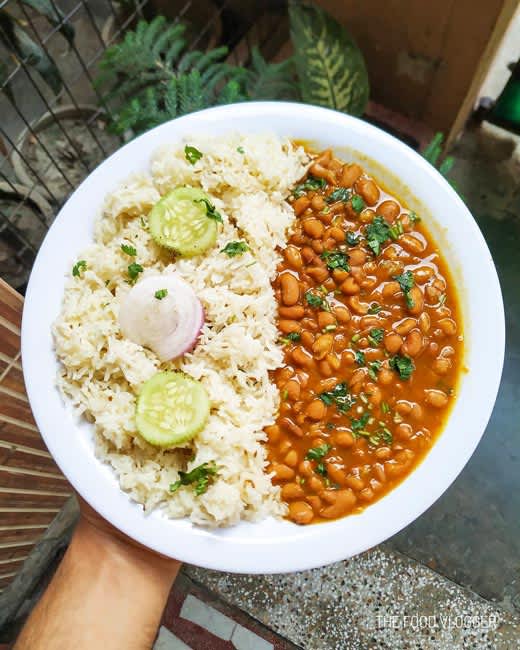 Picture Credits: thefood.vlogger
An indispensable part of any North-Indian kitchen, rajma chawal tops our list of comfort food! It's made using soaked rajma beans and a concoction of spices. The spices include nutmeg powder, coriander powder, cinnamon, ginger, cumin and cardamom, which are powdered together and can also be stored for future uses! Do check out the below link for detailed info.
Here's The Recipe | Rajma Chawal
5. Aloo Ke Paranthe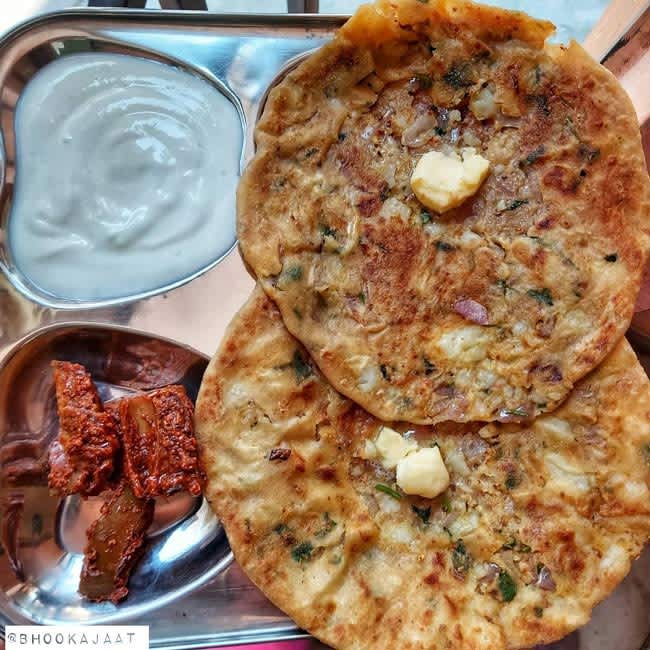 Picture Credits: bhookajaat
Well, who doesn't love some steaming hot aloo ke paranthe with a hot cuppa tea or a chilled glass of lassi? A super easy recipe to prepare, all you need to do is boil and mash potatoes, add salt, black pepper, chillies and a pinch of garam masala powder. Pan-fry the aloo paratha in ghee and serve with oodles of butter for extra indulgence!
Here's The Recipe | Aloo Ke Paranthe
6. Moong Dal Halwa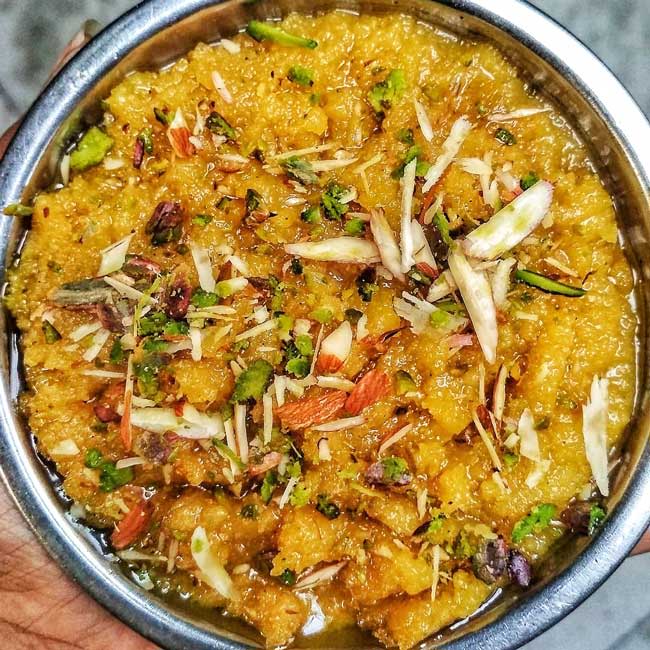 Picture Credits: delhi_ka_tadka
This droolworthy halwa made from mung lentils, powdered sugar and loads of ghee that will sate all your sugar cravings! The key to getting it perfect is to stir it continuously so that it doesn't form any lumps and till the colour changes. Garnish with dry fruits and feast on it to drive away your blues.
Here's The Recipe | Moong Dal Halwa
There goes our list, fellow foodies! These recipes won't disappoint you, so do give 'em a try ASAP!