Delhi
6 Mouth-Watering Dishes Like Banoffee Pie & Mutton Gilafi We Tried @ Studio Xo Bar
Studio Xo Bar is the new, hip restaurant in South Ex - II that has been on our mind ever since it opened its doors! So, finally giving in to our heart's desire, we decided to head over and have lunch here. The place is huge with pretty amazing decor and dim lighting, making it a perfect date destination. 
After being confused between various lovely spots to sit in, we finally picked one and took a good look at the menu. Check out everything that we tried here! 
1. Romanian Cheese Rolls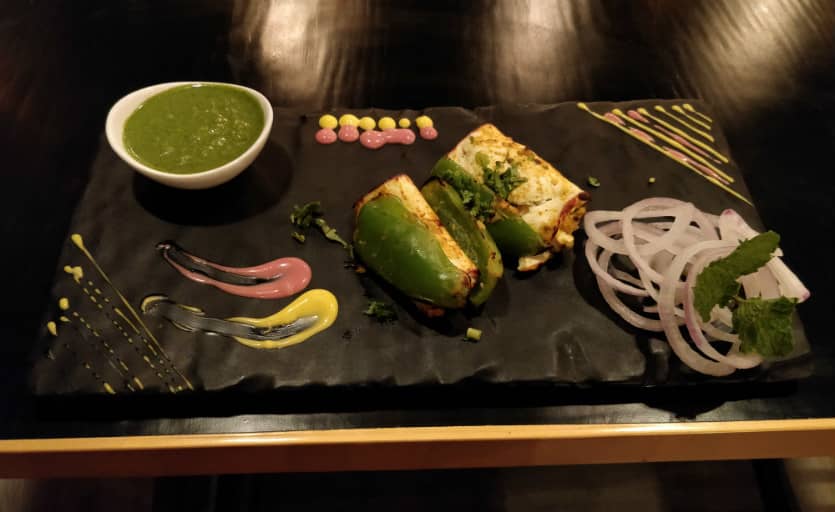 It was one of the many dishes that was suggested to us by everyone who has been here before! We ordered it right away and we surely weren't disappointed. This dish was char grilled cottage cheese rolls stuffed with veggies and delish dry fruits and we just had a foodgasm from the very first bite! 
Price | Rs 495
2. Walnut Spinach Skewer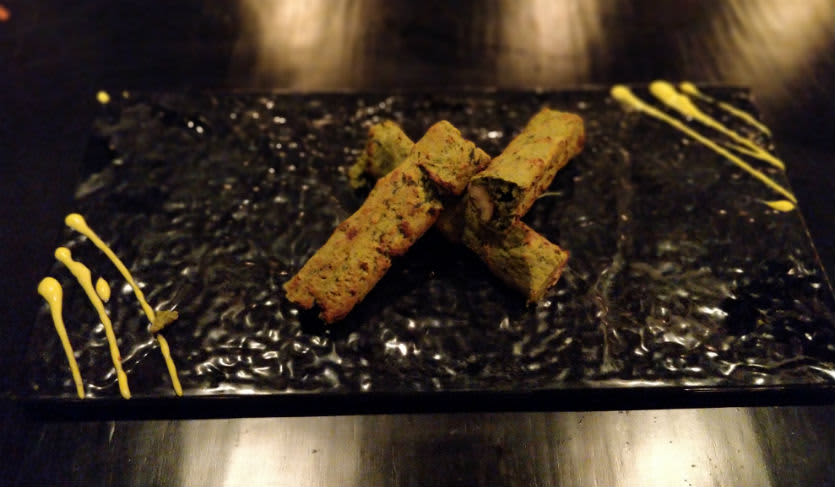 These scrumptious spinach and walnut seekh kebabs were simply scrummy! The distinct flavour of walnuts was deliciously evident, and we think this dish is a great option for all the vegetarians out there. We'd definitely didn't know that spinach and walnut could go so well together! 
Price | Rs 495
3. Chicken Pepper Skewer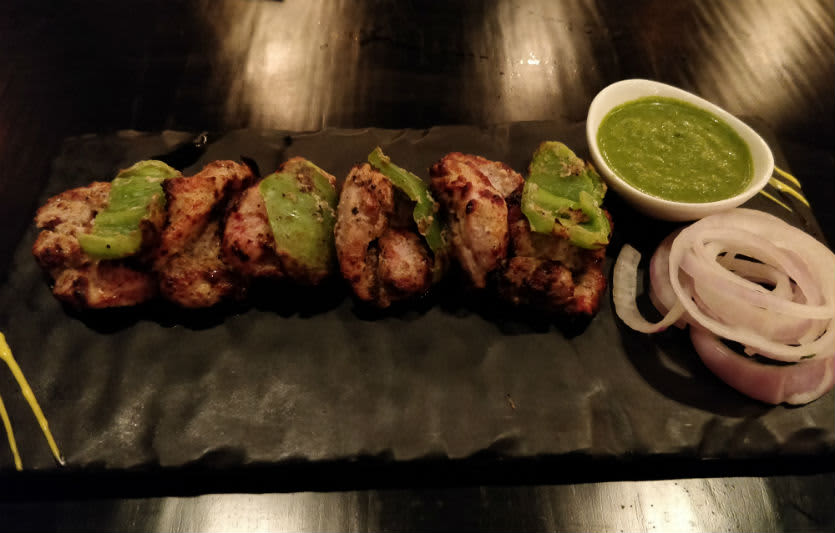 We dug our hungry forks into the Chicken Peppery Skewer as soon as it was served to us, it was that hard to resist! Accompanied by a spicy green chutney, these tender chicken pieces were delightfully flavourful and well-cooked. So don't think twice before ordering this one up.  
Price | Rs 595
4. Mutton Gilafi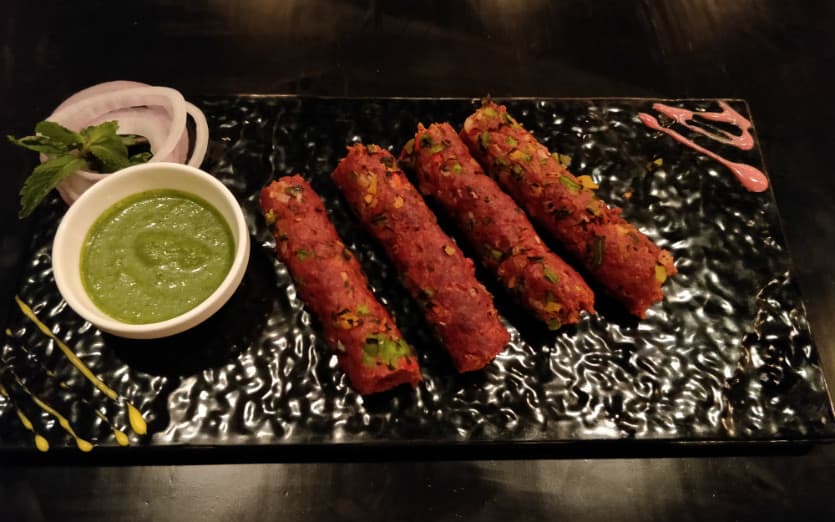 Tangy mutton kebabs accompanied by a bowl of spicy green chutney, this dish is for everyone who loves their food zesty and full of spices! Every bite of this dish felt like a fresh burst of flavours on our taste buds. Well-cooked as well as flavourful meat is the best kind, and this dish had just that! If spice is your vice, then there is no way you should skip this one!
Price | Rs 595
5. Spaghetti Arrabbiata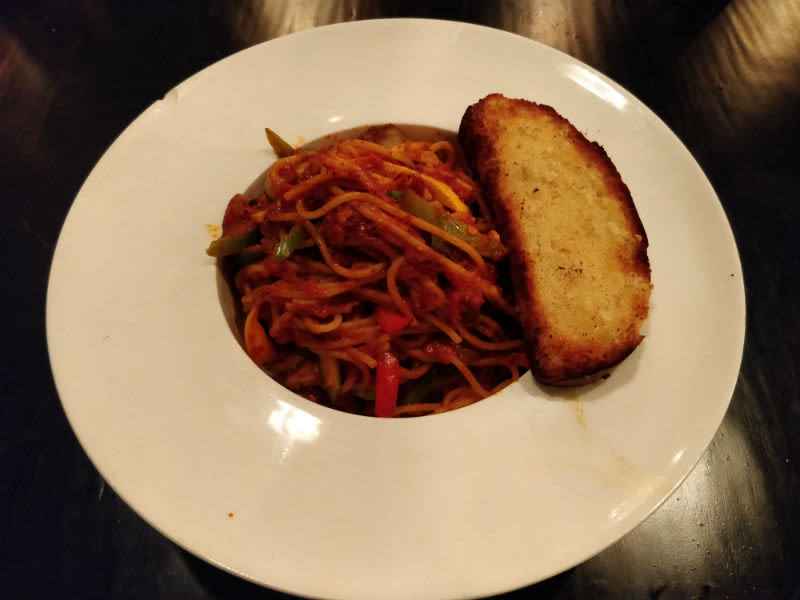 How can anyone ever say no to a plate full of yummy spaghetti? Which is why the next dish we ordered was their Spaghetti Arrabbiata and we were impressed by the quantity of the dish! The garlic bread served on the side complimented the veggie loaded and perfectly flavoured spaghetti and we're defo heading back to this place just to have this dish again. 
Price | Rs 425
6. Banoffee Pie
A sinful looking, mouth-watering Banoffee Pie is how we decided to end our meal. You could feel the taste of bananas, cream and toffee just right in this dessert! The biscuit-y crust was the highlight, and make sure you keep your phones handy 'cause this dish surely deserves a spot in your Insta stories!  
Price | Rs 250
Stunning interiors and amazing food is what this place was all about, so if you haven't been here yet then we'd say go right now! 
Where | Studio Xo Bar - M4, 2nd Floor, South Ex II
Timings | 12 Noon - 12 Midnight 
Check Out Their FB Page | https://www.facebook.com/studioxobar