Delhi
6 Most Happening Halloween Parties In Town To Get Your Spook (& Drink) On!
Delhi is gearing up for a spooky evening with an exciting array of Halloween parties that'll allow you to don your scariest look, go crazy with your clan, and have immense amounts of fun. A night only for the brave souls, Halloween 2017 is going to be one unforgettable experience with these raging parties going down. 
The venues are going all out with their decorations, themes, and music - be prepared to step into a world of horror stories, crazy costumes, and never ending goosebumps. If you think you can survive the party, we have a list of the best ones in town! 
1. Hell-o-ween @ The Playboy Cafe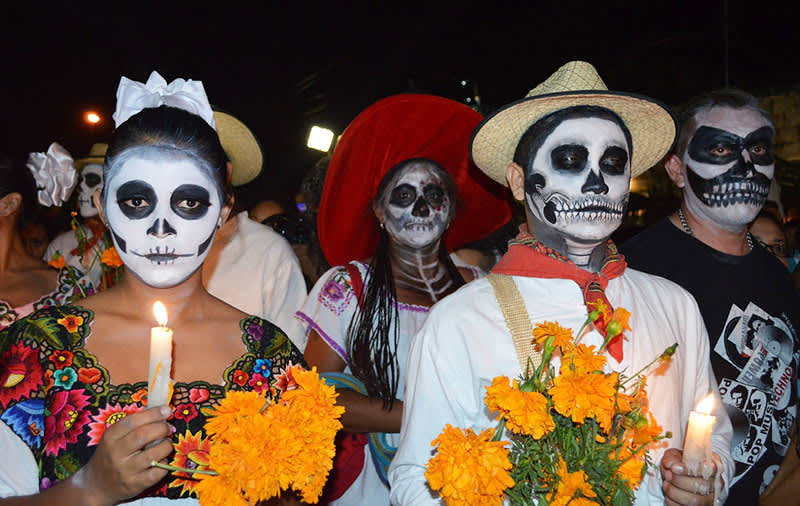 With their electrifying ambience and the best of food, drinks and music, Playboy Cafe sure knows how to throw a party you will never forget! With a truckload of surprises in store, this party is happening pre-Halloween, which basically means you start Halloween early this year. Gather your gang, mark the dates and get put your witch hats on people!
When | 29th October
Location | 49/1, 1st Floor, N Block, Connaught Place
Entry | Rs 700
Book Your Spots Online Here | http://bit.ly/2xZm8o8
FB Event Deets | http://bit.ly/2yKTbMD
2. The Freak Show @ Odd Even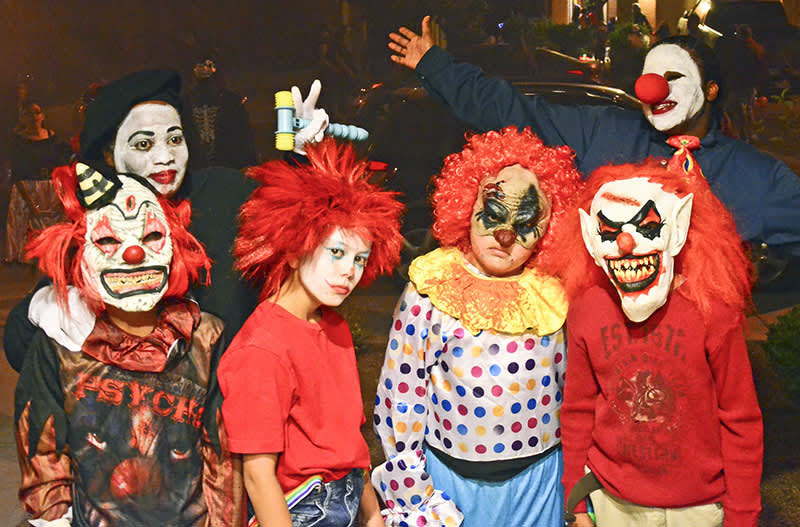 ODD EVEN at MGF Metropolitan mall promises us a 'spooktacular' pre-Halloween bash. The Freak Show Season 2 hosted here is a pre-Halloween event, inviting you to freak out at the biggest horror festival in town, on the 29th of October. If you're one of those who can't get enough of Halloween, ODD EVEN can be your place for a Halloween party before a Halloween party on the 31st! 
When | 29th October
Timings | 1 PM Onwards
Entry | Girls: Free Till 3 PM, Rs 700 (Guys) & Rs 1,200 (Couple Entry)
Location | MGF Metropolitan, Saket 
FB Event Deets | http://bit.ly/2hZ0OEq
3. Halloween Warehouse Party @ The Junction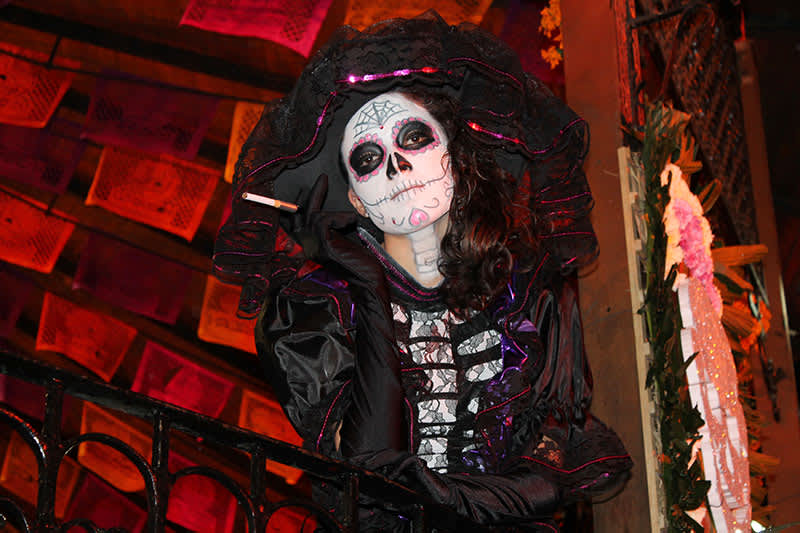 This thrilling night put together by Mims India, White Rhino, vH1 India, Hijack and The Junction is going to have surprises at every corner, from the raging asylum bar to the chilling panic room *wide, happy grins*. The Junction will be themed and decorated in the scariest possible way, as it features spine chilling underground and techno acts for the scariest party of your life! 
When | 31st October
Location | A-21, Sri Aurobindo Marg, Green Park, Block A
Entry | Free On Registration
Register Online Here | https://goo.gl/forms/4fIMRobETLBOr5PD2
Timings | 9 PM - 1 AM
FB Event Deets | http://bit.ly/2kQlpiW
4. Drag-o-ween @ Kitty Su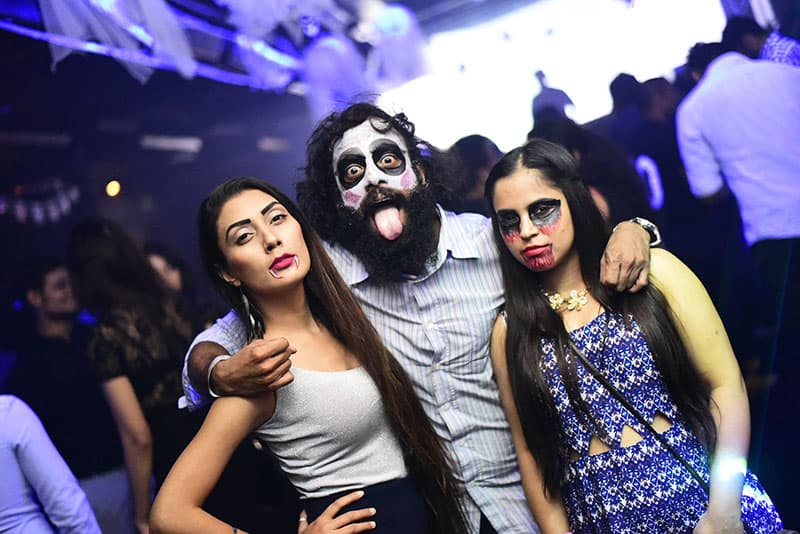 Because Halloween is passe, Kitty Su is bringing #Dragoween, and we know it's going to be spooky as hell *can't wait, won't wait*. With their flair for hosting the most happening events around town, we can count on the nightclub for hosting a Halloween party that is as awesome as it's frightening, not to mention boozy AF of course!
When | 31st October
Location | The Lalit Hotel, Barakhamba Road
Entry | Rs 500
Timings | 10 PM - 1 AM
Book Your Spots Online Here | http://bit.ly/2xeWIOX
FB Event Deets | https://www.facebook.com/events/190411178198772/
5. Halloween Party @ The Piano Man Jazz Club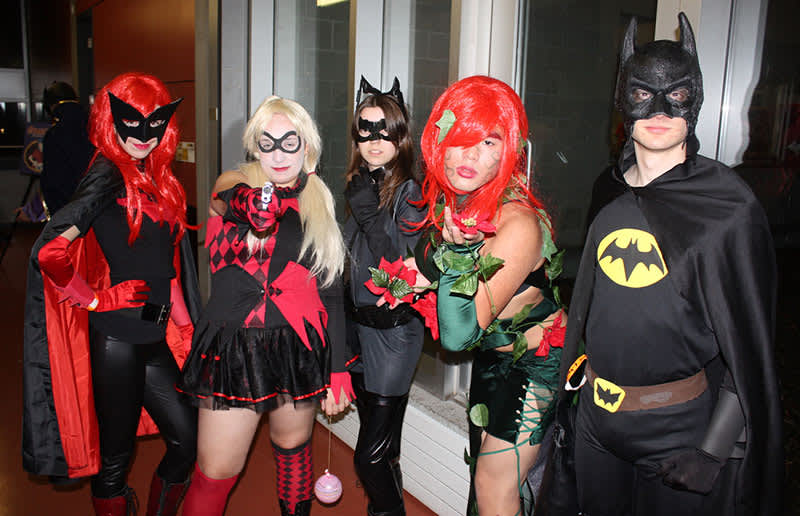 Piano Man's signature Halloween madness coupled with great music always makes for a wonderful time. Featuring the rock 'n' roll band Kern Dalton Collective, who bring to you old classics in a high energy gig guaranteed to get your feet tapping. If rock 'n' roll music and a spooky yet soothing ambience is your idea of a great time, head over to The Piano Man for your kinda party! 
When | 31st October
Location | B-6, Safdarjung Enclave
Timings | 9 - 11:55 PM 
FB Event Deets | http://bit.ly/2yBjAvL
6. Halloween Party @ TC Adchini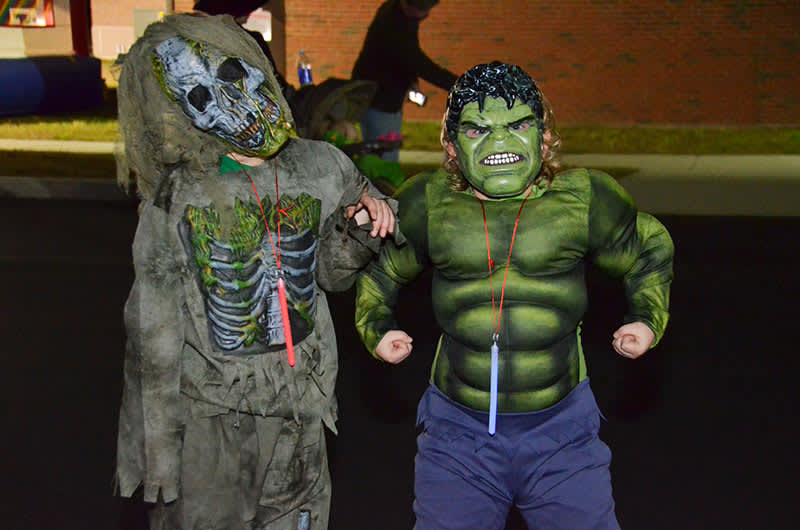 Head to TC Adchini for an eerie evening and the best of decor, food and music. Anything could be hiding behind the cobwebs, the waiters could come trick-o-treating at any moment, and the rock music could be too rocking to handle! Hop by to the event for delving into some great music, pub grub and an event of spooks. Seeya there!
When | 31st October
Location | 81, Sri, Aurobindo Marg, Adchini Village
Timings | 8 PM Onwards 
FB Event Deets | http://bit.ly/2gxy5Ge
So take all your brave hearted and (especially) not-so-brave-hearted friends for a spooky night out - you only get this chance once a year!