Delhi
6 Monuments Like Lal Bangla, Mir Taqi Tomb & More Standing Tall INSIDE Iconic Delhi Golf Club
Situated on erstwhile Mughal land called Babarpur, Delhi Golf Club has many hidden gems remaining as relics of the rich history of our country. If you guys are suckers for architectural beauties, then you'll be delighted to know that this prestigious club is home to SO many ancient ruins like Mir Taqi Tomb, Barakhamba and a few more. All these ancient structures are a spectacular sight to gaze at. So either go around in a golf cart or just take a stroll down the gardens to marvel at these monuments - if you're a member that is (or just have a buddy who's one!). 
1. Lal Bangla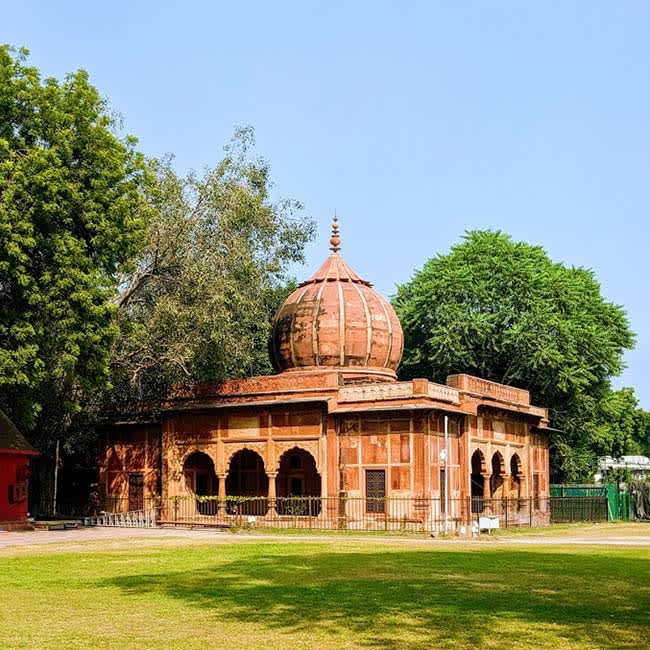 Picture Credits: Mayur Shah
Lal Bangla is visible from the road itself. This red-hued tomb belonged to Lal Kanwar, the mother of Shah Alam II and his daughter Begum Jaan. The reason it is called Lal Bangla is 'cause of two reasons - first, the red sandstone and second, the person who was buried here, i.e., Lal Kanwar. This beautiful structure looks bright and vibrant, in direct contrast to the well-tailored golf course.
2. Barakhamba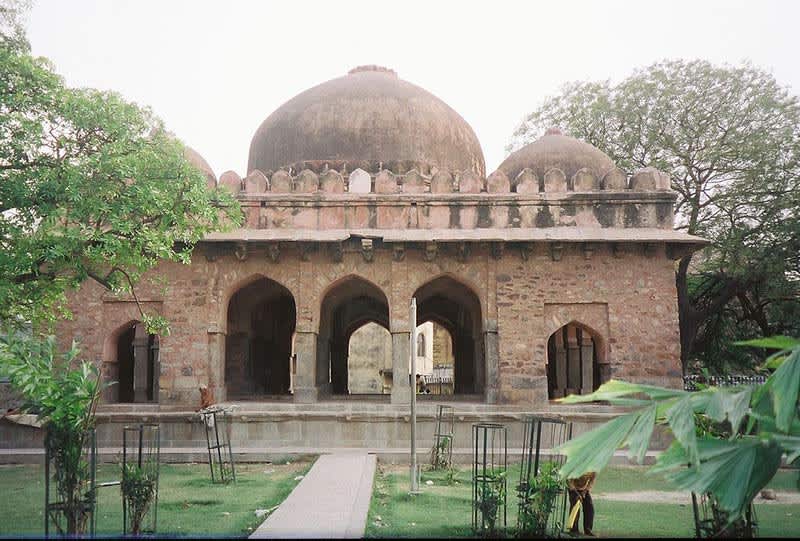 Standing tall near hole number 17 of the golf course, Barakhamba literally means and owes its name to the 12 pillars. Though there are just 10 left now, this beautiful tomb is an exemplary reminder of the Lodhi era! It has three arched openings on each face and 4 domed apartments at each corner. The identity of the person who lies in this tomb is still unknown. Located in an open park, you guys should head here for a fun picnic with the fam and soak in the architectural beauty!  
3. Early Mughal Tomb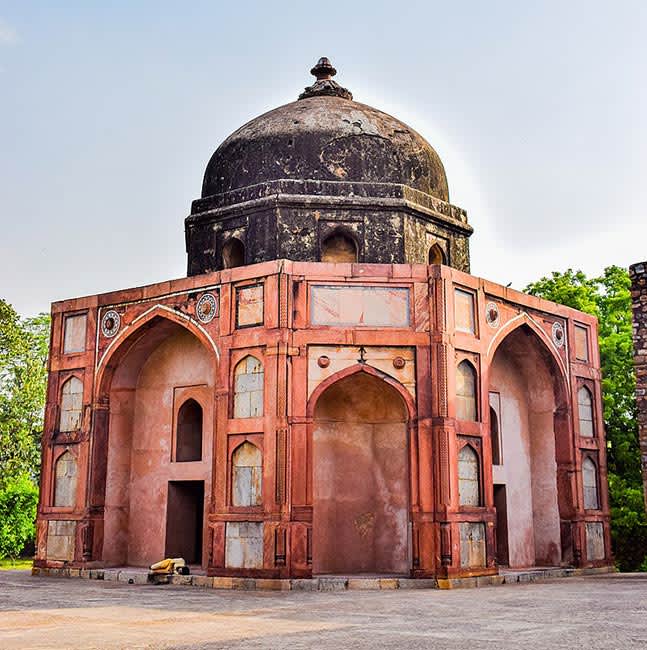 Simply called the 'Early Mughal Tomb', this structure epitomises the phenomenal architectural design of past ages. This structure is octagonal from the outside and square from the inside. Built with bricks, this gem houses 3 unknown graves. With attention-grabbing designs and patterns painted on the walls and ceiling, head here with your bae for a walk down history lane!
4. Tomb Of Syed Abid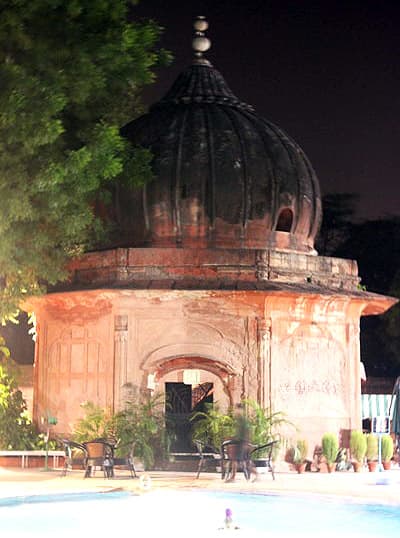 Tomb of Syed Abid has been built with lime-based cement and bricks plus a bit of tile work as well. This structure overlooks a tiny pool and the best time to visit this place is during the evening when the sky is changing colours!
5. Mir Taqi Tomb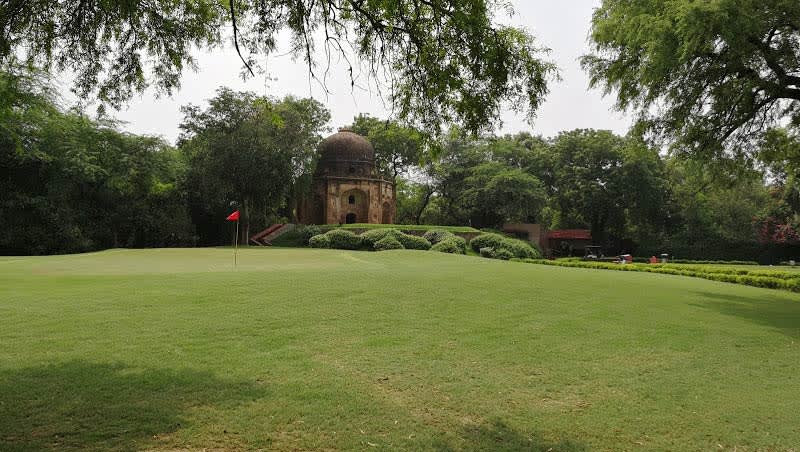 Picture Credits: Jaipal Hundal
Mir Taqi Tomb, a late Mughal structure, is a single domed building. It stands proudly on a raised platform which can be reached by three stone steps. Having been in a poor state for some time, this monument was chosen for an overhaul under a restoration project a few months back. Here's hoping better care is taken of this relic from our country's history!
6. Unknown Tomb Of Mughal Vintage
Picture Credits: Jaipal Hundal
This ancient ruin tomb is aptly named 'Unknown Tomb of Mughal Vintage'. Made with Lakhauri bricks, the identity of this structure is still unknown but it exemplifies Mughal architecture really well. If you visit Delhi Golf Club, don't miss out on this! 
These hidden gems proudly resonate the rich ancient history of our city, warranting a visit from us all this very weekend!