Delhi
6 Legendary Dhabas On Delhi-Punjab Highway That Are Open 24*7 For Those Crazy Road Trips
Disclaimer: Bearing in mind the current health crisis befalling the city and the world at large, we're tweaking our content policy and recommendations. Stay positive, keep hygiene levels up and don't fall prey to panic and misinformation.
Delhiites LOVE road trips. We search for opportunities to escape the city and drive off into the sunset with a group of friends on a clear highway. But, what we love even more, are the dhabas that dot these highways and make our road trips a foodie adventure!
Here is our list of the most popular dhabas on the Delhi-Punjab Highway:
1. Mannat Haveli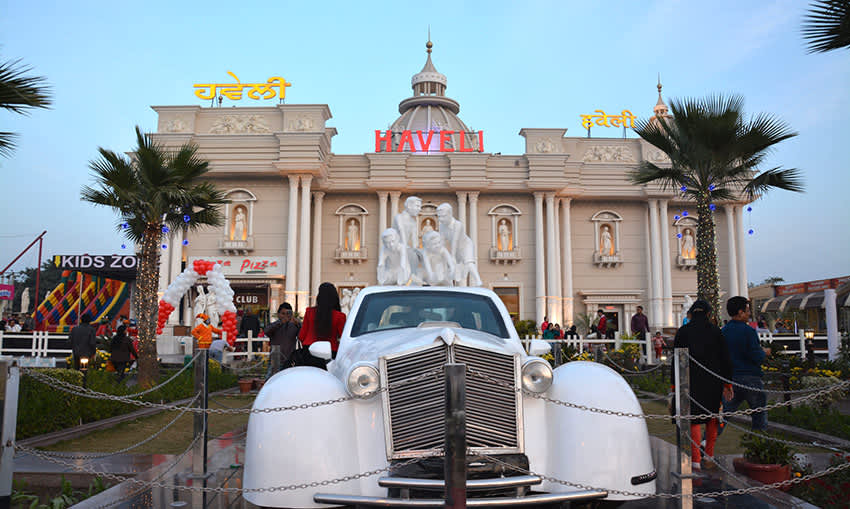 Situated at the busier junction of the highway, this 'classy' dhaba boasts of a huge exterior with fountains, antique cars and outdoor eateries. The formal restaurant has a beautiful ambience complete with traditional brass utensils and mouth watering food served graciously. Head to the Mannat Haveli at night to check out their song and dance performances!
Where | Mannat Haveli - 52nd Mile Stone, NH 1, Murthal
Call 'Em | + 91 9254 303 032
Timings | 24*7
Check Out Their FB Page | https://www.facebook.com/MannatHaveli/
2. Amrik Sukhdev, Murthal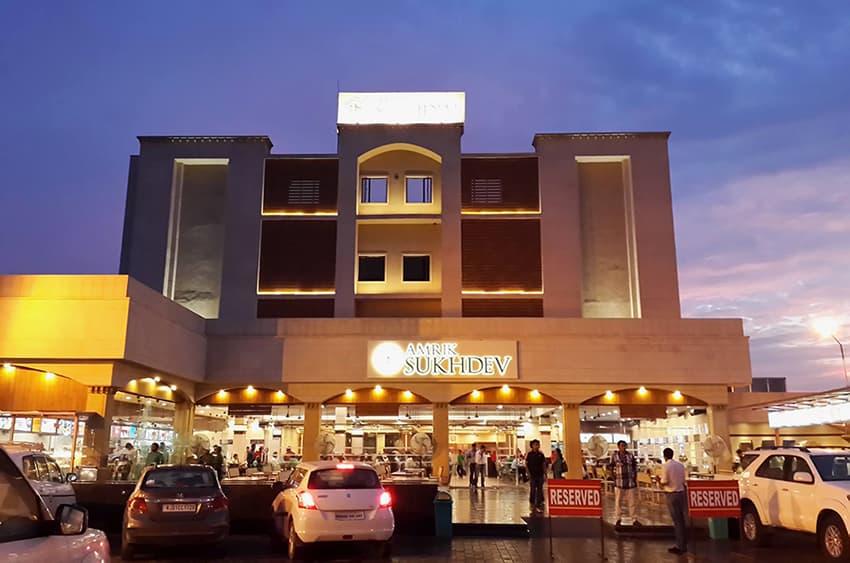 Arguably the most popular dhaba on NH 1, its popularity knows no bounds. This dhaba is a favoured haunt of all night owls, thanks to its 24-hour service! Originally from humble beginnings, this now sprawling dhaba offers food so delicious that it keeps making us go back for more. We love their paranthas cooked in desi ghee and their delicious lassis, which makes for the perfect respite in this heat! So hop over now, your glass is waiting!
Where | Amrik Sukhdev Dhaba - G.T. Road, Murthal
Call 'Em | + 91 8607 610 002
Timings | 24*7
Check Out Their FB Page | https://www.facebook.com/amriksukhdev/
3. Neelkanth Star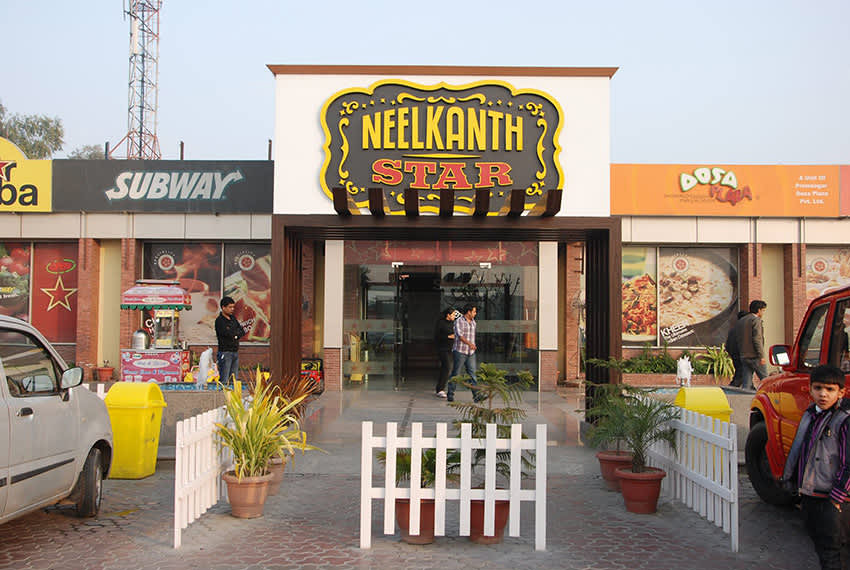 One of the most well-known dhabas on NH 1, they recently renovated their establishment and now include kiosk-like outlets of Pizza Hut, Barista and more fancy eateries. They serve a variety of Indian dishes, including everyday specials and combos - all of which are unbelievably yummy peeps! So don't miss out on pigging out at this dhaba on your next trip.
Where | Neelkanth Star - NH 1, Karnal
Call 'Em | + 91 9992 222 222
Timings | 24*7
Check Out Their FB Page | https://www.facebook.com/neelkanthstar/
4. Zhilmil Dhaba
This quaint establishment has been serving happy customers since 1989. They are one of the oldest dhabas and have a strong customer base with people flocking over from the capital, only to eat here. Their tandoori paranthas are absolutely yummy and are a must try!
Where | Zhilmil Dhaba - G.T. Road, Karnal
Call 'Em | +91 9996 529 779
Timings | 24*7
Check Out Their FB Page | https://www.facebook.com/Zhilmil-Dhaba-Karnal-156416924418588/
5. Gulshan Dhaba, Sonipat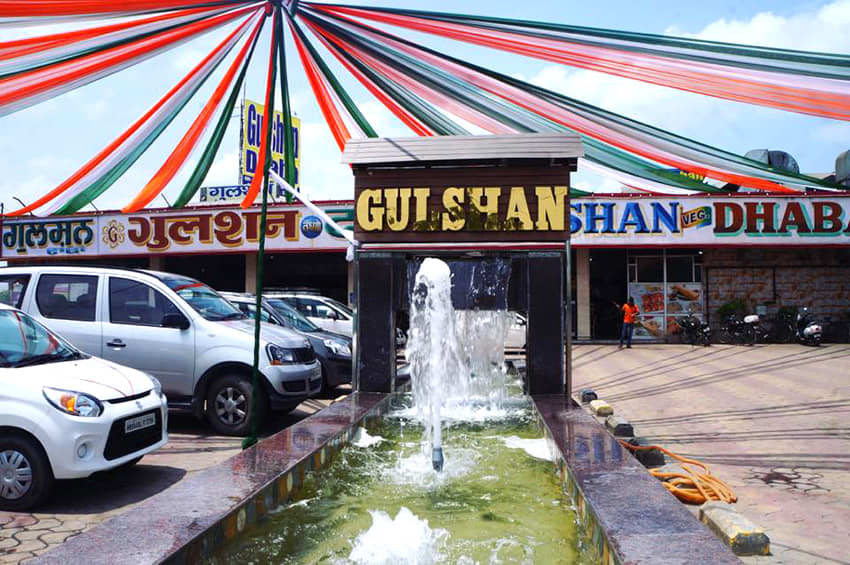 This gem is the road trip destination for many Delhiites. Along with North & South Indian cuisine, they serve Continental and Chinese, making them a favoured spot for family road trips. Their lassis, Makhani Dal and Chaap Tikkas are must-tries for all you foodies!
Where | Gulshan Dhaba - 49-50 Milestone, GT Road, Murthal
Call 'Em | + 91 9215 582 139
Timings | 24*7
Check Out Their FB Page | https://www.facebook.com/GulshanDhabaMurthal/
6. Puran Singh Da Dhaba, Ambala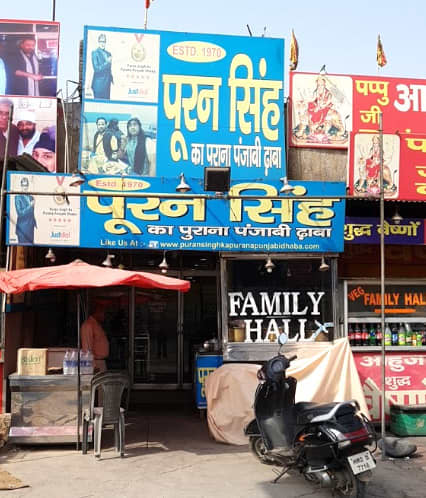 Picture Credits: dikshant
Serving traditional Punjabi food, this dhaba is best loved for its non-vegetarian dishes. They serve everything from simple rotis to delicacies like Mutton Keema, Delhi Chicken and many more! For all kinds of meat cravings, this is the place to land up at, so come on by!
Where | Puran Singh Da Dhaba - Shastri Market, Ambala Cantt., Haryana
Call 'Em | + 91 7404 177 758
Timings | 24*7
Head over to these iconic dhabas on your next road trip and try out their heavenly, mouth watering dishes!