Delhi
6 Kinds Of Delhi Girls You'd Come Across In The Freezing Cold Winters Of The City
Dilli ki sardi, i.e., the best time of the year is almost here and all we can think about is when can we finally wear our comfy sweaters with boots and gorge on the delicious winter delicacies that this city boasts of. And if you've ever been in the city during this weather, then we're sure you MUST have come across these 6 kinds of ladies, check it out!
1. The Ones Covered From Head To Toe AKA Miss Undercover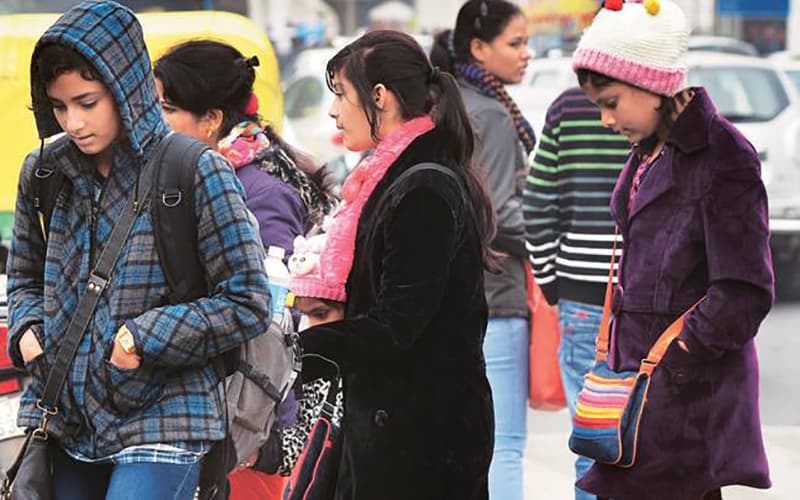 .
Picture Credits: totaltv.in
Oh, winters in Delhi can be brutal. The temperature can drop to as low as 4° or 3° and the only thing we can think of is staying in, with the heaters on full blast and doing absolutely nothing! But that's an idealistic situation, people do actually have to come out and there is a large section of ladies in the city you'd spot covered from head to toe, with just their eyes visible, slogging their way through the streets. So, all the Miss Undercovers, it's time to take out your extra layers because winter is HERE!
2. The Ones Who Won't Even Step Into An Auto Rickshaw 'Cause Thand (Shivers)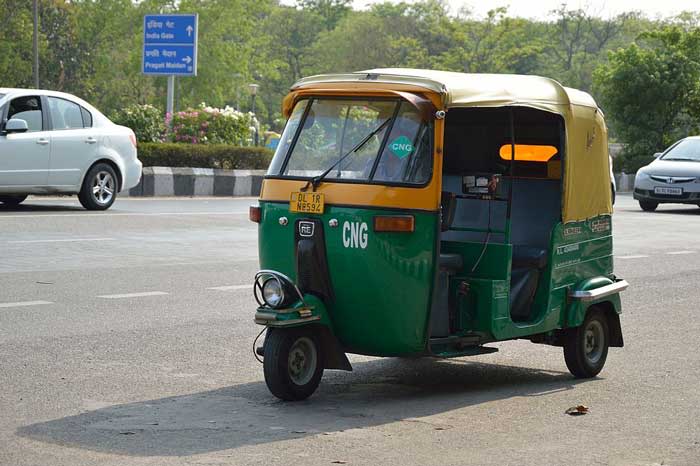 Okay, this is the one thing we all can agree on right now - travelling in an autorickshaw, bike or a scooter in winters is next to impossible. The bone-chilling winds are extremely hard to bear and that's why a greater part of the female population in this city simply refuses to step in an auto or ride pillion on their boyfriends' bikes because thandi (teeth chattering while shivering)!
3. The Ones Who Can't Wait To Don The Boots & Chic Jackets AKA Miss Fashionista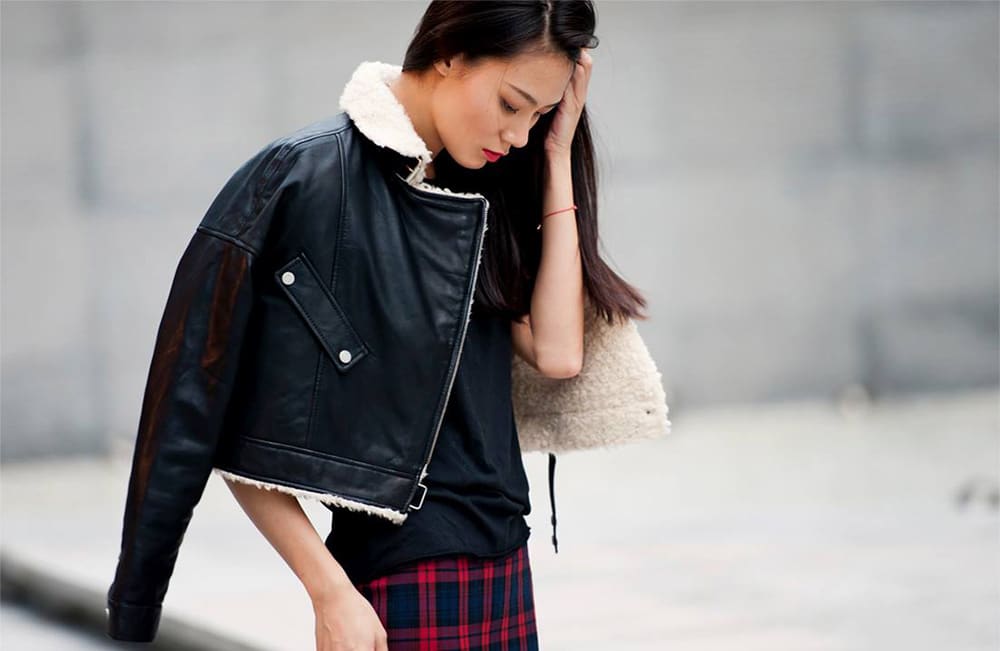 Just because it's winter, doesn't mean you leave behind the fashionista in you, does it? Of course not! If there's one thing that a lot of girls in the city get excited over during this time of the year is that it officially marks the beginning of the boot and leather jacket season - YAY! You'd easily spot a li'l Miss Fashionista anywhere on the streets in a chic biker jacket or boyfriend sweater with trendy boots in tow!
4. The Ones Who Go Around The Lanes Of Old Delhi To Gorge On Winter Special Delicacies AKA Miss Foodie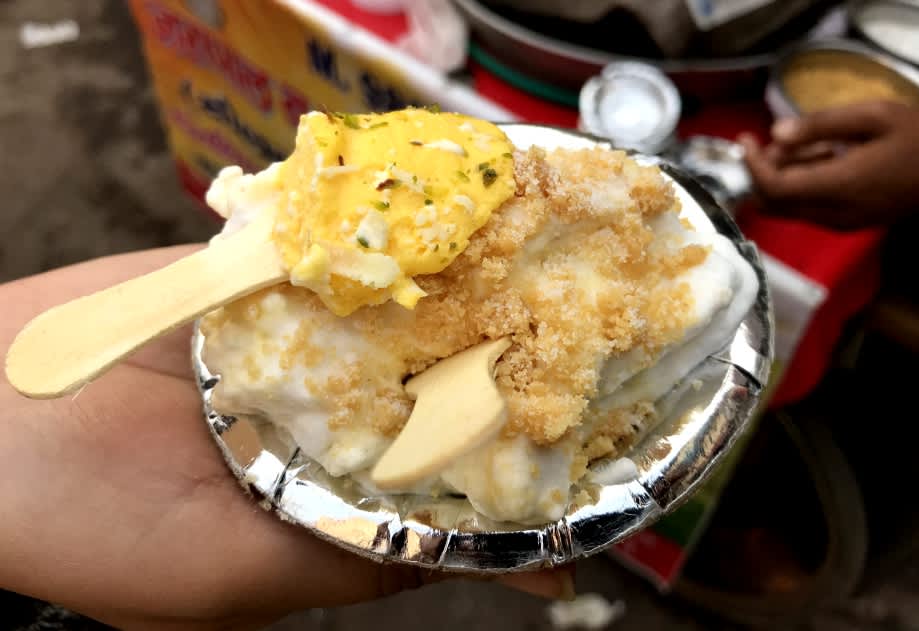 So, what everyone loves about Delhi during winters are the delicious winter-special delicacies that you can wolf down in Chandni Chowk. And so does the little Miss Foodies, who are more than happy to ditch the same ol' cafes and restaurants and roam around the lanes of Purani Delhi relishing the delicious daulat ki chaat, rabri jalebi, aloo puri, parathas from Paranthe Wali Gali and all the other mouth-watering dishes you can find in this part of the city - perfection!   
5. The Ones Who Keep Drinking Tea/Coffee Because You Can Never Be Warm Enough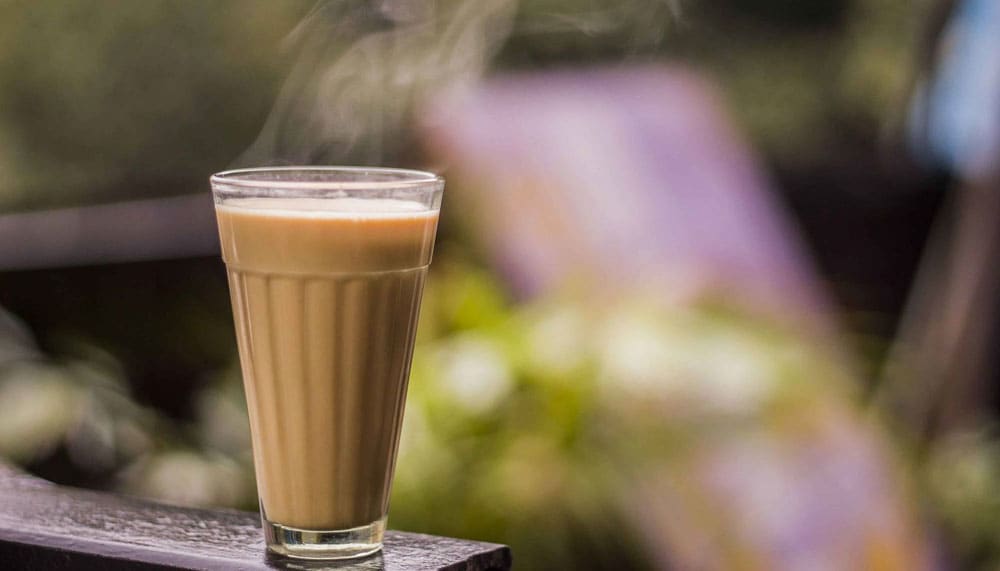 You might be wearing layers over layers but you can NEVER be warm enough in Delhi ki sardi - no exaggerations. And that's why you'd find plenty of ladies in the city trying to find solace in a warm cup of coffee or tea. Be it the roadside kulhad chai or coffee from Coffee Bond or Indian Coffee House, you'd find them chugging cups after cups of those piping hot concoctions while holding onto their shawls for dear life!  
6. The Ones Who Wear Backless Outfits Even In December 'Cause "Thand? What's That?"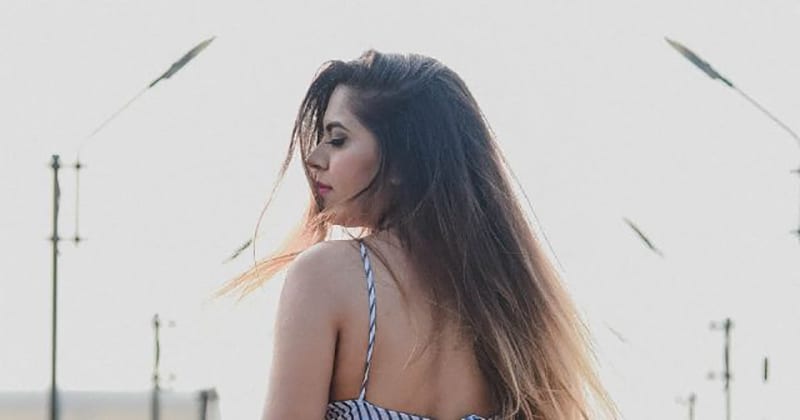 Picture Credits: notey.com
We saved the best for the last. You've seen this kind during the wedding season in the city - they are invincible, indestructible, they are the ladies in backless/sleeveless dresses at the parties. The weather outside doesn't dampen their spirits and they wear what they want without any inhibition. We have just one question for them - "behan, thand nahi lagti kya?"
Did we miss something out? Jot down your thoughts in the comments below and let us know what you think!