Delhi
6 Items Like Butter Chicken Maggi You Can Try For Rs 120 Or Less At A Modest Shack In Gurgaon
This tiny little kiosk outside DLF Phase III Rapid Metro station is the perfect place for gorging on our favourite snack, Maggi and a refreshing beverage. Located at a prime location, luring hundreds of tired, hungry, office-goers every evening, it is almost impossible to find this stall without a queue. Here's what we tried and loved at this little paradisiacal place for Maggi lovers!
 1. Lemon Iced Tea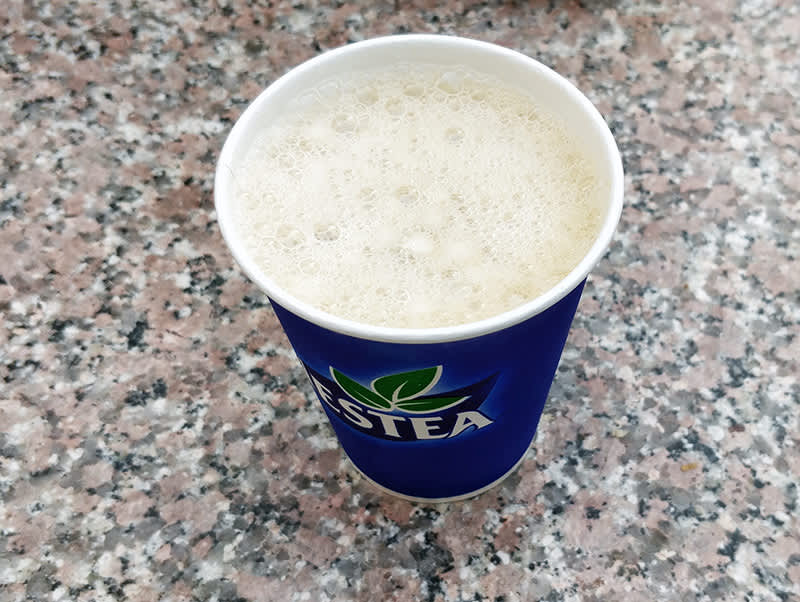 We started our amazing food journey at this place with some chilled drinks. First up, we asked for a cup of their frothy Lemon Iced Tea which proved to be the perfect antidote to this hot and humid weather. Slightly sweeter than usual, it was exactly what we needed right before diving into the spicy delights offered here. Sip this delicious drink as you guzzle down piquant snacks here!
Price | Rs 35
2. Cold Chocolate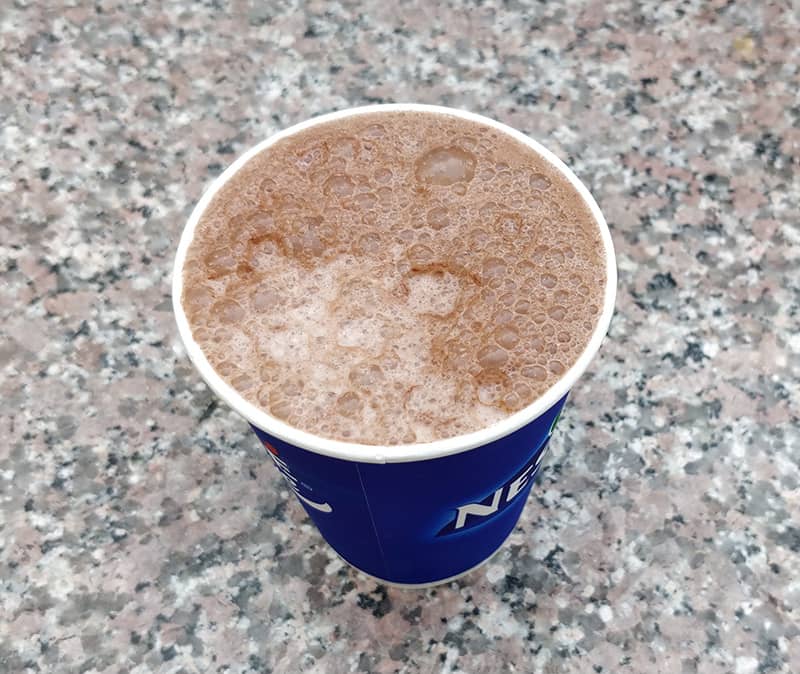 This place has only two cold beverages on its menu, their Lemon Iced Tea that we tried and frappe. However, if you're looking for something that's not water or coffee-based and a bit filling as well, a Cold Chocolate is what you should go for at this joint. It's not on the menu but if you ask for a Cold Chocolate, they'll most certainly give you one. This little cup of refreshing chocolate milk is the best you could ask for at this price!
Price | Rs 50
3. Maggi Noodles Classic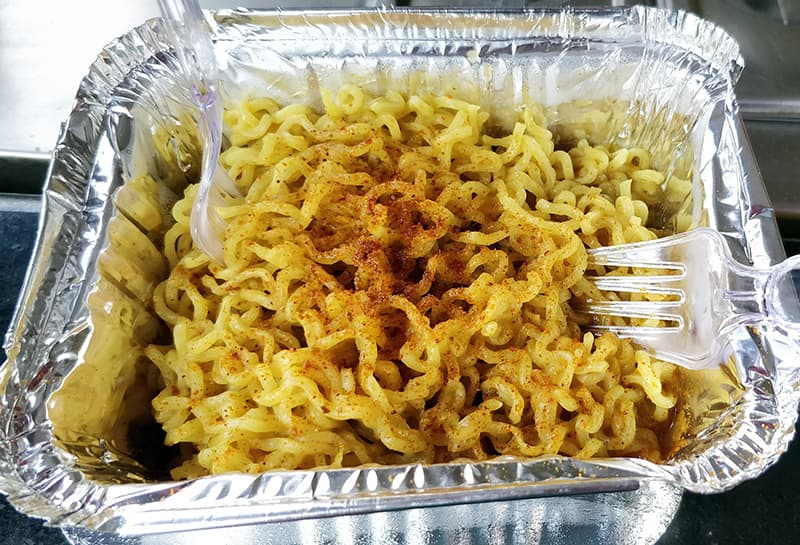 Sometimes, all you want is a plain old regular Maggi with a tad bit of added masala which is generally not possible because each pack of Maggi comes with just one sachet of that masala we all love so much. The guy at this kiosk makes sure to sprinkle a whole lot of extra masala on top of your favourite plain Maggi so that your incessant craving for spiciness is completely taken care of. Plus, the phenomenal price (30 bucks!) will make you want to stop by this place every single day!
Price | Rs 40
4. Cheesy Italiano Maggi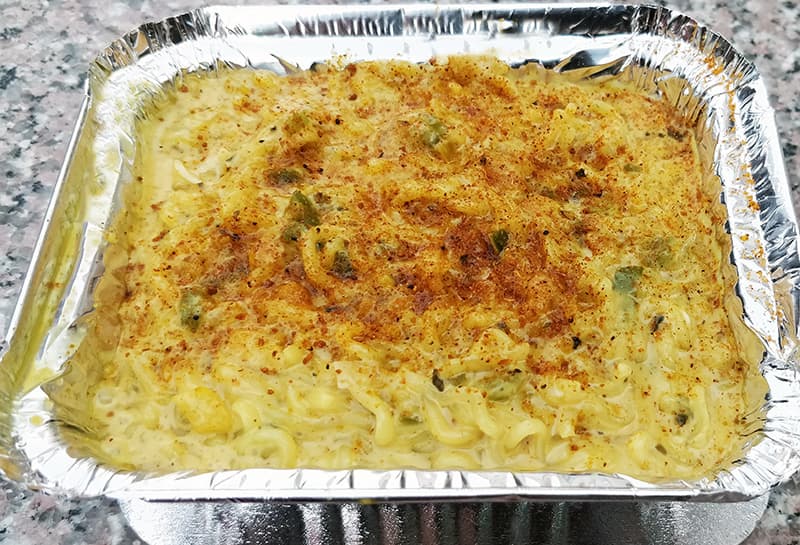 This item was so deliciously cheesy that we completely fell in love with it. Topped with lots of oregano and cheese, this one's every foodie's delight. A lot of kiosks that make this version of Maggi are quite stingy with the amount of cheese that they put in, don't you think? Well, not this place! The guys at Maggi Hotspot know exactly how much you love that gooey goodness in your Maggi and prepare it keeping that in mind, serving it hot and slurpy, something you'll devour in minutes!
Price | Rs 105
5. Butter Chicken Maggi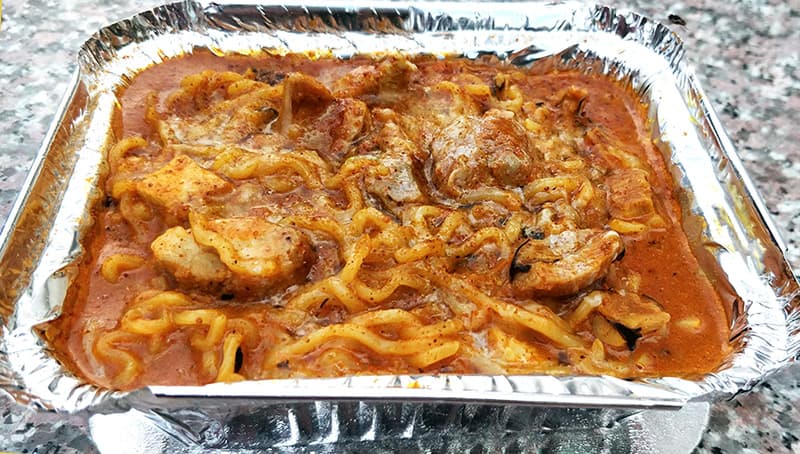 Desi butter chicken lovers, this one's for you. This dish was so abundantly loaded with chicken that it became difficult for one person to finish it all up by themselves. Loving the generous helping of chicken pieces, we dug in, only to realize that it is probably the best variant for those who don't like a cheesy twist to this dish that's become so popular lately. This one's a lovely and buttery preparation that'll leave your tummies & your pockets quite satisfied, so go, try now!
Price | Rs 115
6. Veggie Delight Maggi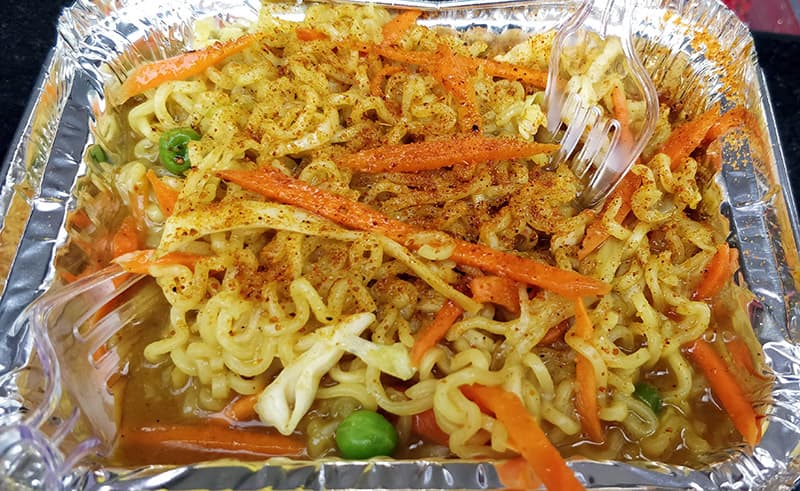 Are you someone who can't have their Maggi without green peas and carrots? If yes, then this dish is meant just for you. A vegetable Maggi that doesn't make you feel guilty about skipping your veggies and that comes at a price that won't hurt your wallets, this dish and a nice refreshing beverage from here is all you need to kill those hunger pangs in an instant. Come here and hog all you want, guilt-free!
Price | Rs 55 
All in all, we think this kiosk is perfect for Maggi lovers who like to experiment with their beloved two-minute noodles. If you take the Rapid Metro regularly or live in DLF Phase III, there is absolutely no reason for you to miss this awesome Maggi place!
Where | Maggi Hotspot - DLF Phase III Rapid Metro Station, DLF Cyber City, Gurgaon
Call Them | +91 9717 744 107