Delhi
6 Insta-Worthy Places In West Delhi That Make For A Stunning Photo Op
Are you out of ideas and material for your Insta reels and feed? Have you had enough of the same old selfies clicked on your balcony or terrace? Does the thought of not being able to post something new and different for your loyal followers send you down a rabbit hole of panic and anxiety? Fret not, folks, 'cause we bring to you a list of places in West Delhi that you can drop by in a flash to click those aesthetic and fab stunners, bound to wow your followers and leave them with wide googly eyes. Scroll on and bookmark away! 
1. Rock Garden 
Rock garden, though not the most well-known park in the city, certainly holds an ethereal charm that oozes comfort and peace. This speck of green among the congested streets of West Patel Nagar holds a charm like none other, acting as the lungs of this area and is the perfect spot where you can ace your Insta-game! Providing lush green backdrops with a range of spectacular flowering trees lining the pathways of the park, this garden makes for a perfect location to shoot those on-fleek photos, so head over ASAP! 
Where | Rock Garden - 13/30, Block 13, West Patel Nagar, Patel Nagar
2. Tihar Jail Mural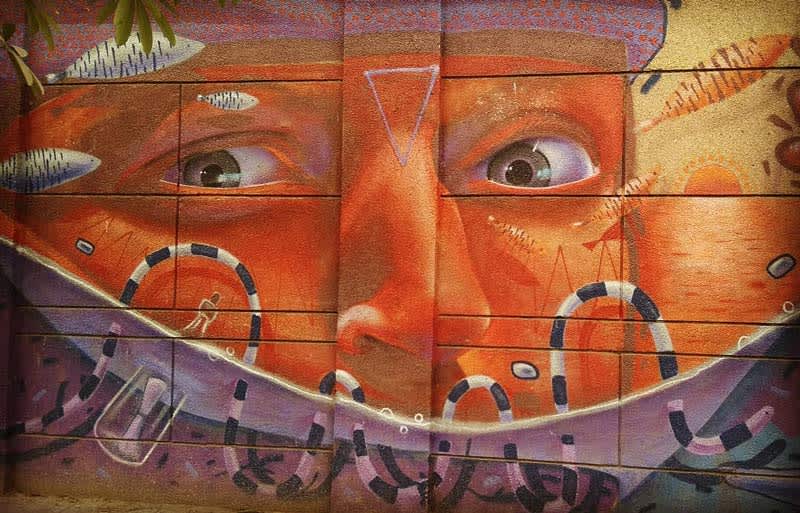 Picture Credits: the3rdmusketeer22
Who would've thought that the country's largest mural, that weaves words of love into delicate poetry, would be adorning the walls of the largest jail in Asia? Yep, you read that right, folks! The walls that surround Tihar Jail are decked in pretty and colourful graffiti and poetry with messages that resonate with all those who pass by. Attributing this amazing artistry to artists who attempted to debunk several stereotypes attached to an institutional structure like a prison, the mural also makes for a great photo-op location! 
P.S. While you're there, don't forget to read the longest piece on the wall; a heart-wrenching piece of poetry written by a female inmate! *Woah*
Where | Tihar Jail Mural - Prisons Head Quarter, Jail Road, Hari Nagar
3. Dilli Haat, Janakpuri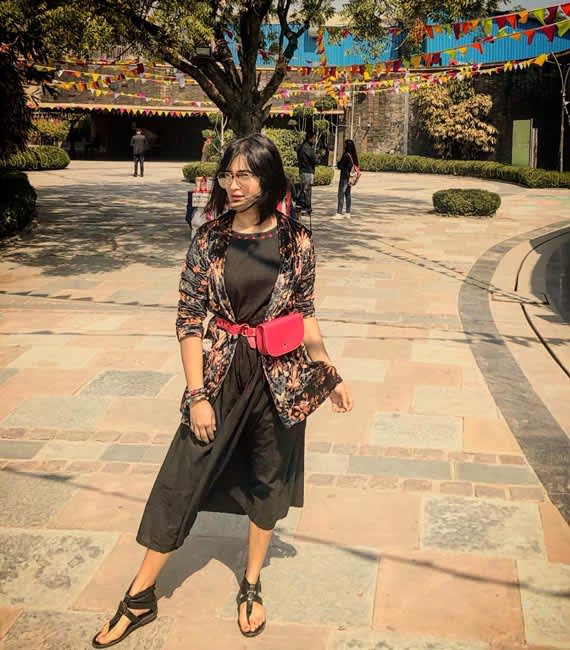 Picture Credits: gonerogue0
This culturally diverse, gated market strikes all the right chords with us and is no doubt a favourite when it comes to clicking amazing photos. This Photogenic market has it all, from authentic artefacts from all over the country to small, bright and colourful trinkets that make for some brilliant props for a delightful photo sesh!  A comparatively newer establishment, it also showcases some truly wacky architecture, perfect for those whimsical photos that will give a refreshing turn to your Insta feed! So head over and get clicking! 
Where | Dilli Haat, Janakpuri - Lal Sai Mandir Marg, Virender Nagar, Janakpuri
4. Azad Hind Gram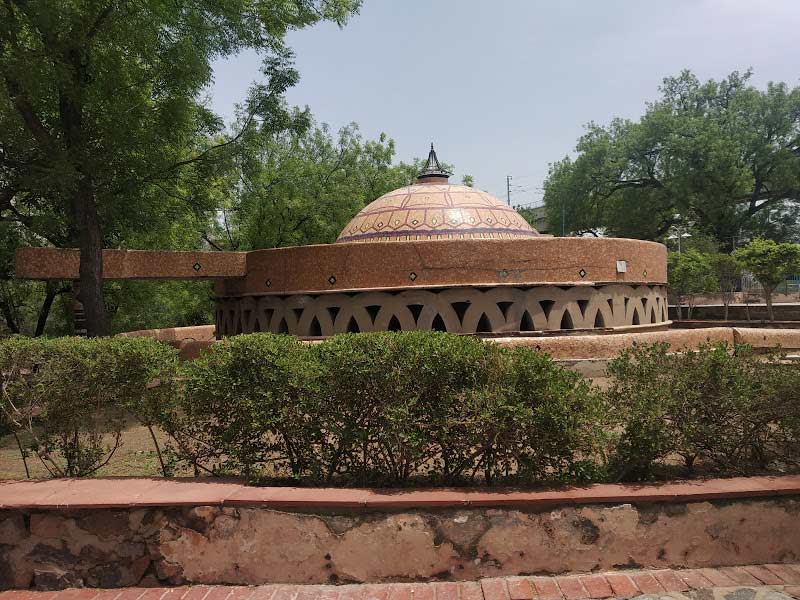 Picture Credits: Baba Haryanvi Vlogs
Here's another location that isn't that well-known but is a perfect spot to get clicked for those perfect 'gram photos! This very spot is where Subhash Chandra Bose gave his very last speech and has thus been converted into a memorial park of sorts, in his remembrance. Replete with a breathtaking amphitheatre and a beautiful pond, this is the place to come when you're looking to add a splash of rustic vibe in your photo gallery. So pick your favourite outfit, bring along your photographer friend, and strike that iconic pose! 
Where | Azad Hind Gram - National Highway 10, Tikri Kalan
5. Bindra Park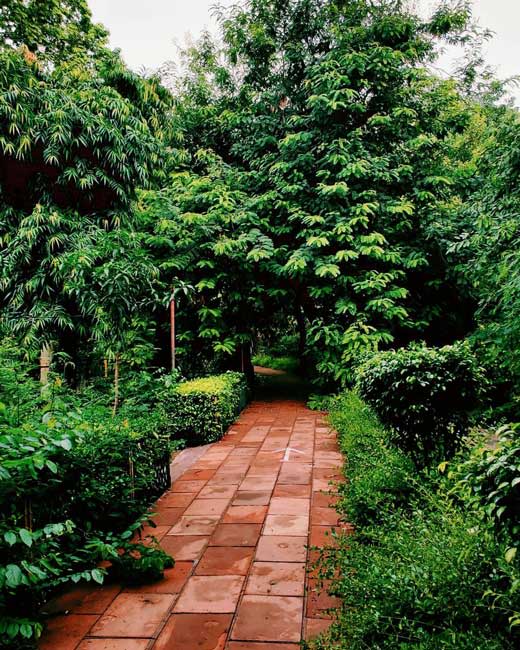 Picture Credits: bajaj_vipin
For those looking to add a touch of greenery to their reels and wanting a much-needed break from the pollution of the city, head here! Bindra park, situated in Rajouri Gardens is the perfect Instagrammable location where the lush green backdrop is bound to contrast perfectly with your chic outfit, making the colours in your photos pop. Adorned with tall flowering trees that display a kaleidoscope of colours, photoshoots here are bound to be a complete joy! I'm sure you need no more convincing, so grab your cameras and get ready for a photo sesh to remember! 
Where | Bindra Park - C-70, Major Sudesh Kumar Marg, Block C, Rajouri Garden
6. Pacific Mall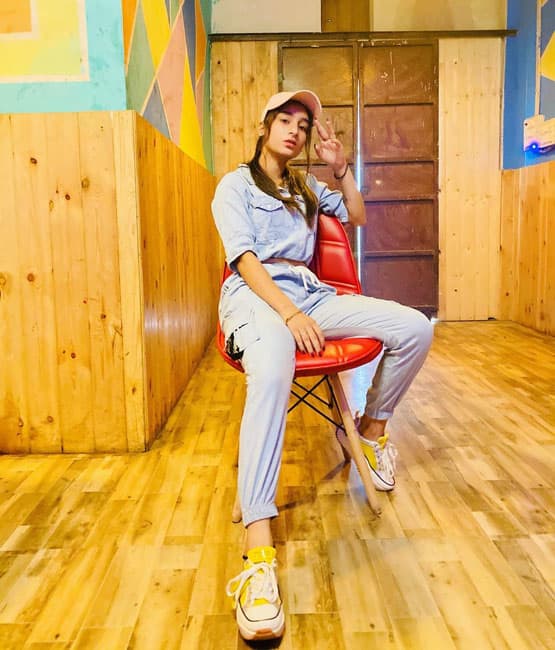 Picture Credits: jannat_megha29
Pacific Mall might be an odd choice for many of you, but here's the thing; this mall, right here, has all the qualities to turn your boring ole' photos into true masterpieces. This humongous mall is littered with colourful walls, artistic outcroppings, small gorgeous detailing in hidden corners and great lighting! Trust us, you'll be wondering where NOT to shoot, as soon as you step foot here! Oh, and a bonus, as soon as you're done with the photo-op, you have the entire food court and amazing cafes at your disposal, so get ready to drop by for a quick snack after you're done! We say, hell yeah! 
Where | Pacific Mall - Najafgarh Road, Tagore Garden, Tilak Nagar
And there it is! Say no to dull and boring photos forever and capture away some breathtaking images at these places and fall in love with photography all over again.