Delhi
6 Insane Things to Get Psyched About at the 6th Edition of The So Delhi Tweasure Hunt
Here we are, officially throwing down the gauntlet for the 6th edition of the So Delhi Tweasure Hunt taking place on the 12th of March from 4-7 PM! Solve riddles, do fun tasks, gobble up great food and win prizes! So everyone's favorite party place, HKV is where we're going to have tons of fun at the swankiest and funkiest yet So Delhi Tweasure Hunt! 
1. Frolicking Around Every Nook & Cranny of HKV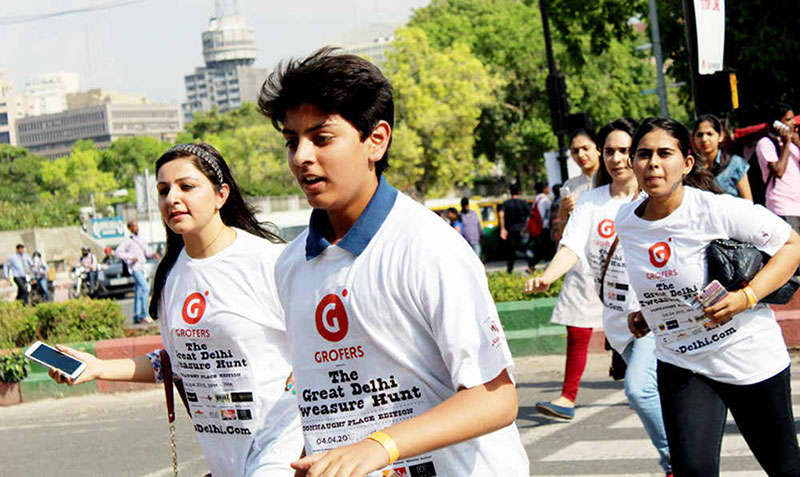 We know you've been to all the hotspots (think Social, Imperfecto - et al), but have you ever really explored the amazingly pretty little street filled to the brim with shops full of curios, old tea-stores and little gems of haute couture? We'll be doing just that - exploring HKV like you've never done before, running around gathering clues, taking selfies and winning prizes! If this sounds like fun to you (and how could it not?), we hereby officially invite you to the coolest event in town - ready to Tweasure Hunt?
2. Bagful of Prizes Worth Rs 5 Lakhs? *Hell Yeah!*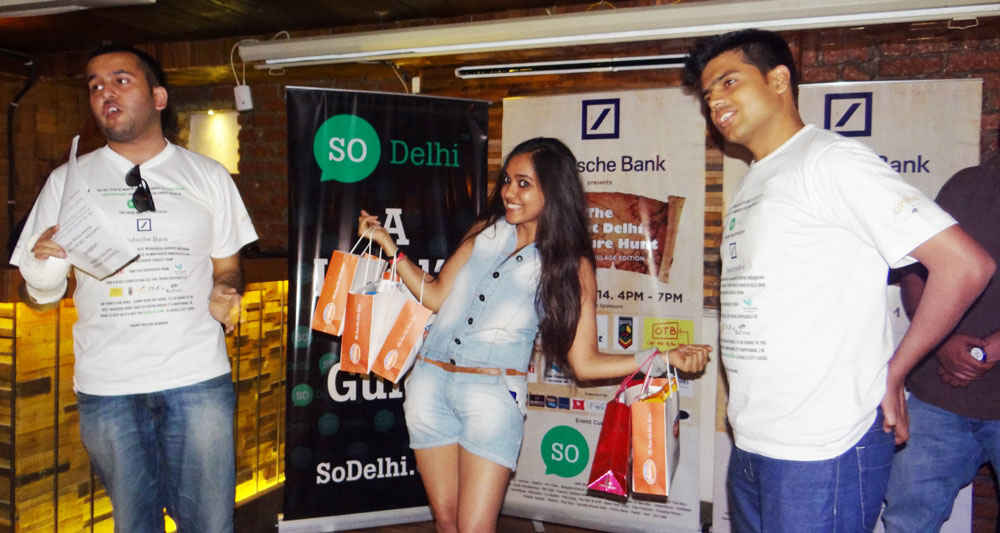 We like to keep getting bigger and better, and this time around, we've got together some of the most amazing brands in Delhi and fixed you up with a grand prize of Rs 5 Lakhs you could win during an afternoon just running around having fun! Oh, and did we mention this prize would be above and beyond the famed Goodie Bags bestowed upon all participants? We're just practically giving away everything you guys - how about you grab some?
3. Riddle-solving, Puzzling Tasks & Activities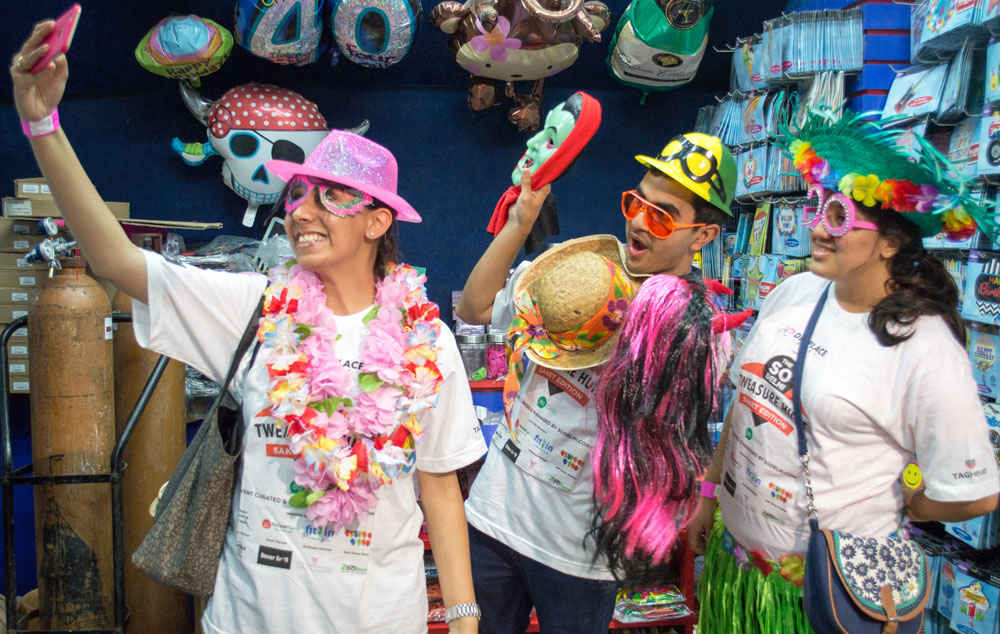 Every year, So Delhi simply redefines the meaning of fun! From food tasting, ingredients guessing, drinks downing, to playing dress up and even belly dancing - these are the kind of tasks we challenge our participants with and there are scores of other hilarious activities all lined up that'll just make you go berserk whilst hunting down your next destination!
4. Mounds of Free Food & Booze Whilst Zipping Around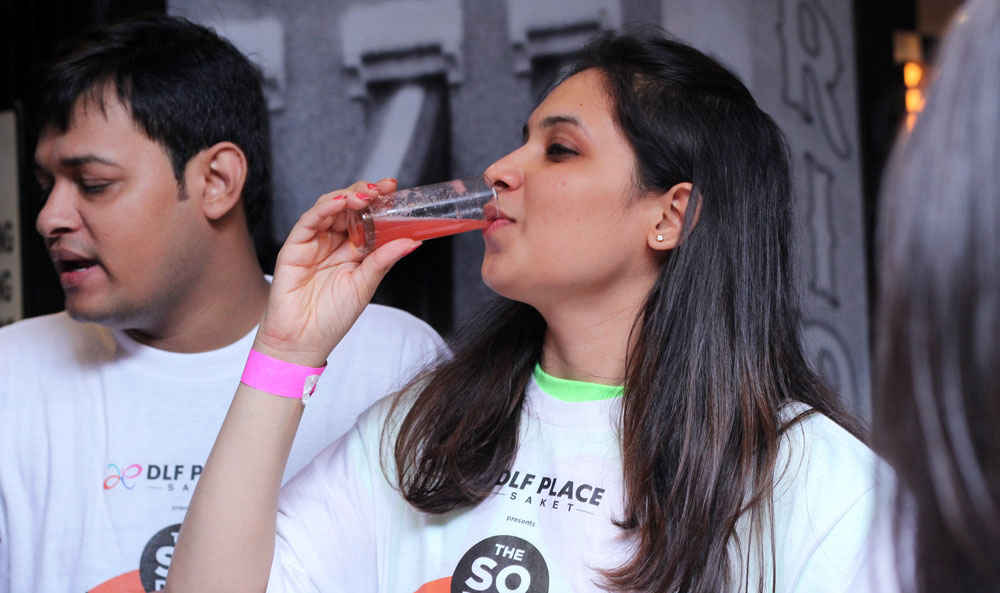 Yup, your entry ticket covers pretty much everything! From your fabulous individual goodie bags to absolutely free food and drinks at various pit stops, we've covered it all! So this is how it works - simply prop open your dossier containing your clues, solve 'em, head to the destination, gobble up what's in store for you at many of the locations and finish your task! 
5. Heaping Bagfuls of Goodies!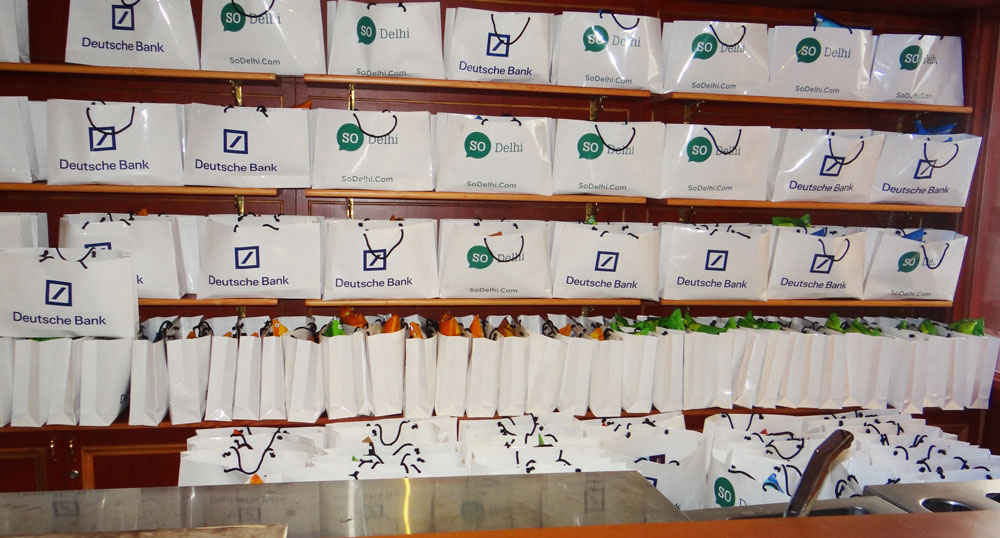 Since we've already decided to be your early-in-the-year Santa, we'll be giving every participant a massive Goodie Bag full of fab gifts that you won't stop gushing over! Don't believe us? Let's just give you a taste, shall we? So we've got Coconut water from Cocofly, sinful cookies from Bombakery *foodgasm*, packs of L'Opera crisps, 50% off vouchers from To Be Healthy, Spike Me badges and well you're just going to have to wait to take back your own goodie bag to find out more *cocky grins*!
6. Come Chill with The Crew!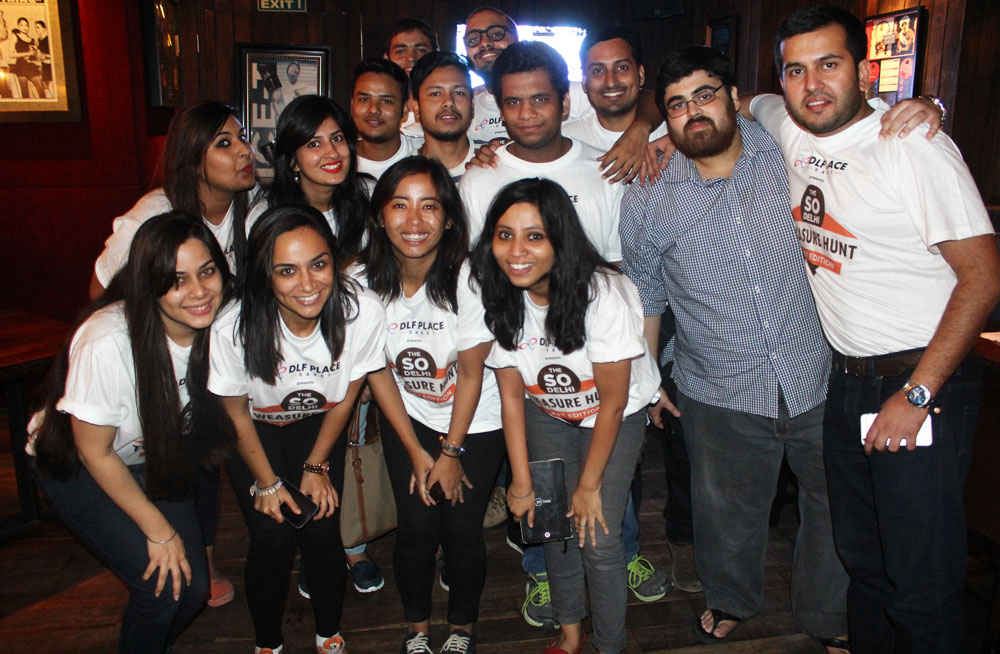 Come on over, take your selfies and post about it on insta, tweet to your heart's content, snap your experience and basically make other people (non-Tweasure Hunt muggles, that is) jealous by joining us for our after-party! We'll all be on hand from start to finish at your beck n call. Are you ready to party with So Delhi and be a part of the coolest crew in town? Let's just meet up there, shall we?
Fill Up This Form To Book Your Spot | http://bit.ly/1UyMLDl