Delhi
7 Insane Street Food Joints In GGN Where You Can Gorge Away To Glory Under Rs 150
There's nothing more soul-satisfying than gobbling up the most flavourful street food a city has to offer! If you're in Gurgaon, hungry, and on a budget, then our carefully curated list of the most worth-it street food joints can be your saviour! Head out to any of these spots and gorge away to glory without having to worry about your budget!
1. Sardar Ji Jalebi Wale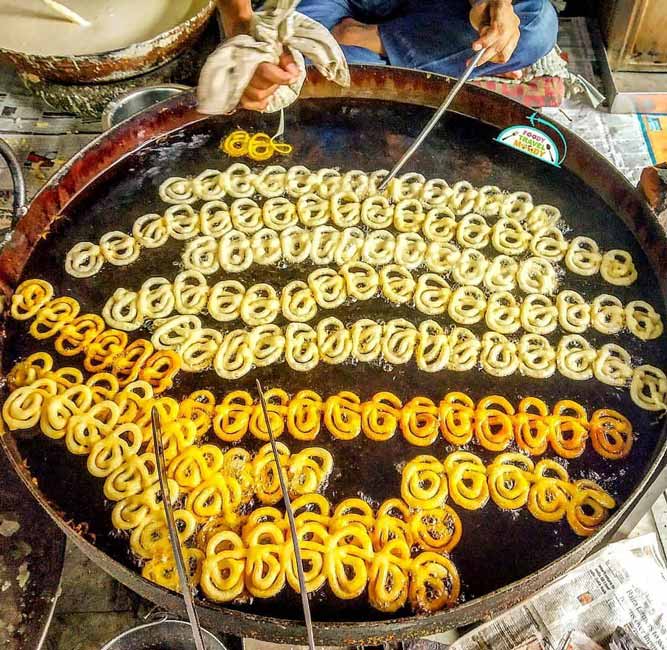 Picture Credits: chef_anooj
The best dessert for every occasion - the perfect mix of crispy and soft, fried till golden brown and dipped in saffron-infused sugar chashni, you guessed it right - jalebis! And nobody makes 'em better than Sardar Ji Jalebi Wale in Gurgaon. All that fried juicy goodness and so much more, served along with the most gracious smile of Sardar Ji - the owner. Do visit and try out these iconic Jalebis in Gurgaon!
Where | Sardar Ji Jalebi Wale, Jacobpura Road, Gopal Nagar, Adarsh Nagar, Roshan Pura
Meal For Two | Rs. 160/Kg
Timings | 10 AM - 8 PM
2. Gandhi Ji Pakode Wale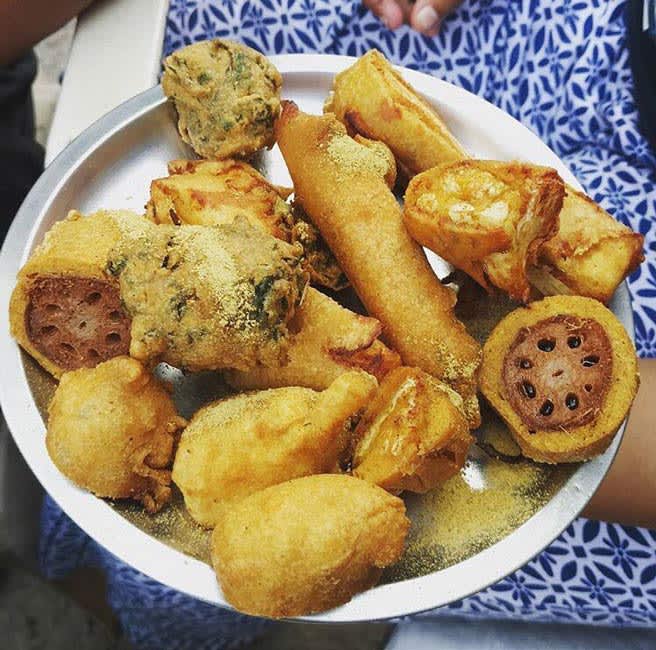 Picture Credits: amanyande
If you ask a Gurgaon wala where they go for their pakoda cravings, Gandhi Ji Pakode Wale is the place they'll recommend. Serving a variety of pakodas along with the mandatory spicy red and green yoghurt chutney, the place has been serving pakodas to the people of Gurgaon since 1948 and that too at very affordable and pocket-friendly prices. Be it a rainy day or a winter evening, you need to park your wagons at this street food joint for some garama garam pakode!
Where | Gandhi Ji Pakode Wale, Sadar Bazar Road, Sadar Bazar, Roshan Pura
Meal For Two | Rs. 100
Timings | 9 AM - 8 PM
Call Them | +91 11 4232 8412
3. Monu Jain Kachori Wala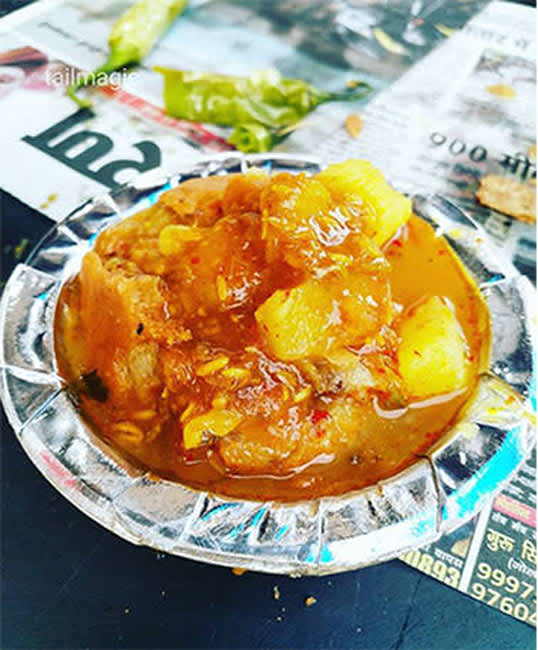 Kachori aloo is one go-to breakfast meal that leaves you full and satisfied. It's cheap, it's spicy, it's food for the soul and if you're in Gurgaon, what better place than Monu Jain Kachori Wala to head to for your spicy kachori aloo cravings. Situated in the famous Sadar Bazar in Gurgaon, the place is always packed with people waiting patiently to get their plateful of Kachori Aloo. When are you popping by for your share?!
Where | Monu Jain Kachori Wala, Sadar Bazar, Roshan Pura
Meal For Two | Rs. 150
Timings | 8 AM - 3 PM
Call Them | +91 9958 011 405
4. Rupa Tikki Wala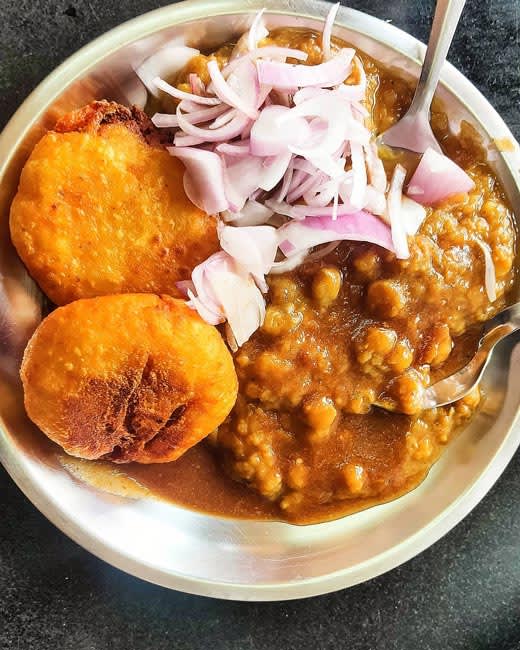 Picture Credits: _gurugram_foodies_
This place in Gurgaon is as good as it gets, serving some mouth-watering Aloo Tikkis and attracting customers from all over the city! The combination of serving these Aloo Tikkis along with chole was first started here in 1965 and has since become the best-selling street food item on their menu. The place even serves up some other delicious street food dishes like Samosa, Pakode, and even Raj Kachoris. Scamper over with your BFF for a snack to remember!
Where | Rupa Tikki Wala, Sohna Chowk, Bara Bazar
Meal For Two | Rs 100
Timings | 11:30 AM - 10 PM
Call Them | +91 9810 565 698
5. Baljee Restaurant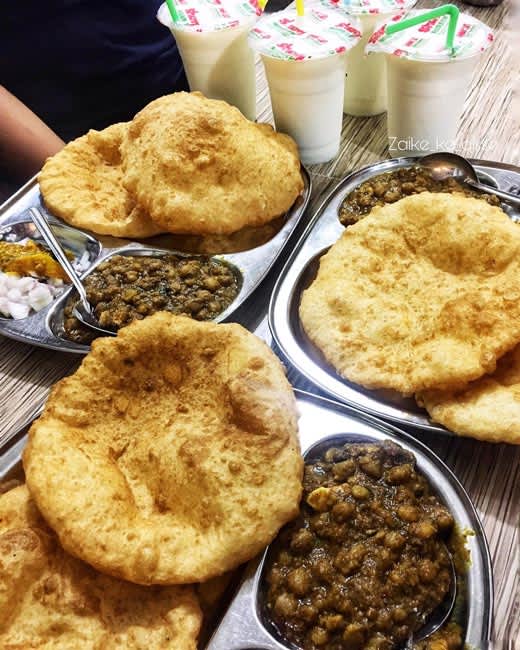 Picture Credits: zaike_ke_qisse
This iconic eatery in Sadar Bazar serves one of the most famous Chole Bhature in town. The place is usually flocked by customers coming in from all parts of the city, wanting to get a taste of everything while they're there. Their deep-fried golden bhature along with traditional, heavily spiced street style chole is a combination made in heaven. This place is like no other and you defo can't afford to miss this one out!
Where | Baljee Restaurant, Opposite National Store, Sadar Bazar, Roshan Pura
Meal For Two | Rs 150
Timings | 8 AM - 10 PM
Call Them | +91 9810 004 500
6. Chaat Chowk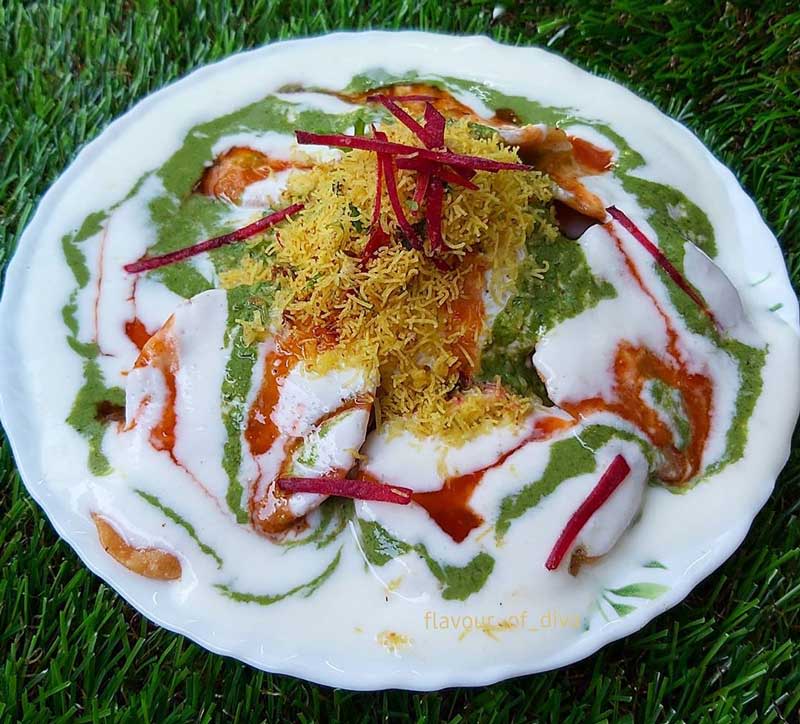 Picture Credits: flavour_of_diva
Want some top-notch street food in Gurgaon but worrying over whether it's hygienic and carefully prepared? Worry no more, as Chaat Chowk in DLF Phase IV is the perfect place for a healthy and hygienic chaat adventure. Prepared with quality ingredients and light on the pocket, this place ticks all our boxes. Do try their Raj Kachori, Aloo Chaat in Olive Oil, Banarasi Aloo Tikki and more lip-smacking options. Come by for a plateful and you won't be disappointed!
Where | Chaat Chowk, FF 44, Galleria Market, DLF Phase IV, Sector 28
Meal For Two | Rs 150
Timings | 9 AM - 10 PM
Call Them | +91 9310 818 181
Check Out Their FB Page | https://www.facebook.com/chaatchowkgalleria 
7. Jain Jalebi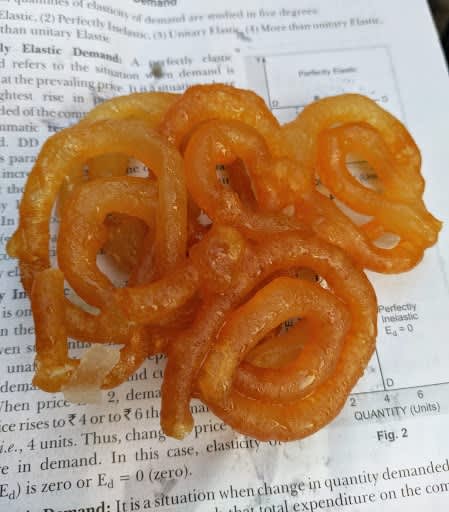 Picture Credits: the literate man
Jalebis top everybody's list of favourite desserts and this place in Sadar Bazaar, Gurgaon serves up one of the most flavourful and satisfying jalebis in town. Piping hot jalebi is infused in saffron induced sugar syrup to get that perfect sweet taste that everyone associates good Jalebi with. Easy on the pocket but quite heavy on the guts, it is the perfect winter morning breakfast dish. If you're ever in Sadar Bazaar, don't miss out on this extremely gorgeous and satisfying delicacy!
Where | Jain Jalebi - Near Marumal School, Sadar Bazar, Roshan Pura 
Meal For Two | Rs 150
Timings | 11AM – 11PM
Call Them | +91 9818 788 485
Well, what are you waiting for? Go satisfy your street food cravings at these iconic eateries in Gurgaon - on the cheap!