Delhi
6 Homegrown Footwear Brands From Where You Can Order Those Gorgeous Pair Of Shoes!
Disclaimer: Bearing in mind the current restrictions in the city and the world at large, we're tweaking our content policy and recommendations to focus more on staying indoors and exploring the digital world and all its wondrous offerings! Stay positive, keep hygiene levels up and don't fall prey to panic and misinformation.
Hello, fellow awesomesauce shopaholics! We know that you guys love to shop for the latest fashionable stuff that is available in the market. But, several homegrown labels do absolutely gorgeous pairs of footwear that are sure to make your fit exceptionally stylish. So here's a list of some kickass labels that will deliver your fave pair at your doorstep 'cause it's time to go Vocal For Local!
1. Cai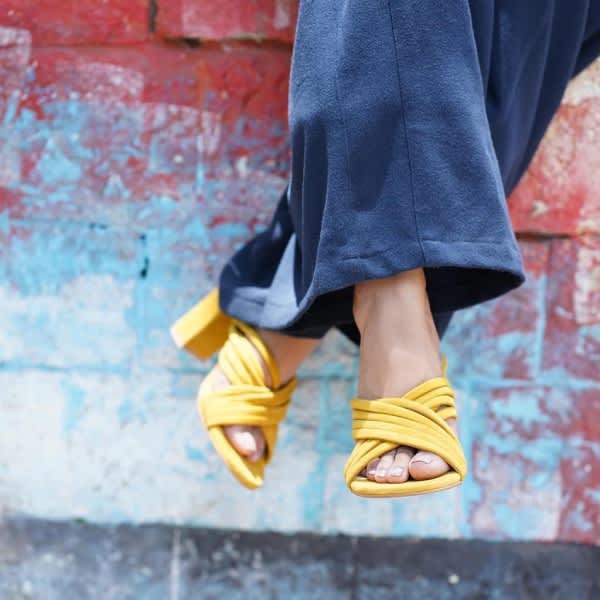 If you love footwear in all shapes and sizes then this webstore is for you. Their range of gorgeous footwear options consisting of flats and medium heel sandals will make you want to style your perfect #OOTD. Chique styles complemented by colourful designs, they will offer you the perfect summer collection.
Shop Online Here | https://thecaistore.com/collections/special-offer-sale 
Check Out Their FB Page | https://www.facebook.com/caishoes
2. PAIO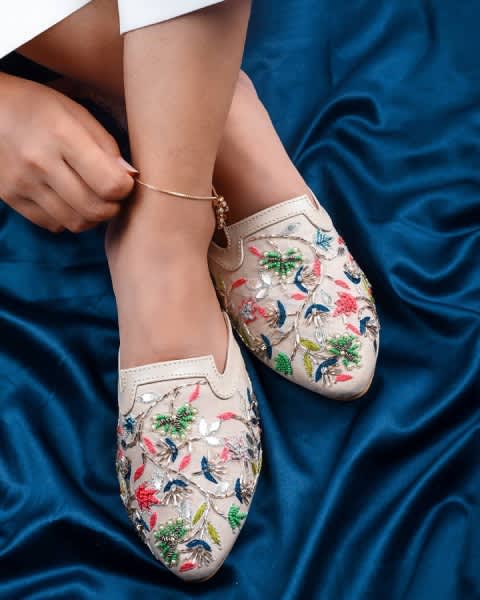 If you love embroidered shoes, then this is the perfect stop for you fashionistas out there. Their wide range of variety includes several kinds of footwear options like metallic d'Orsay, mule heels, strappy slip-on and LOTS more that you can check out and add to your closet of shoes. 
Shop Online Here | https://www.paio.co/sale.html 
Check Out Their FB Page | https://www.facebook.com/paioshoes/
3. Aparajita Toor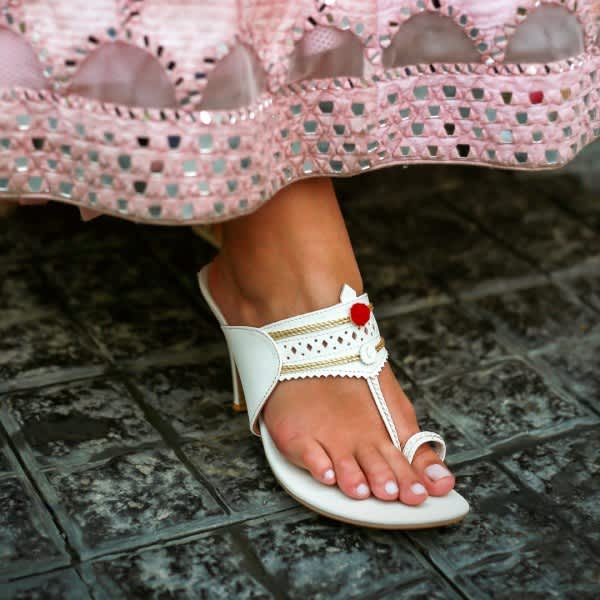 Aparajita Toor is another label that's known for its awesomesauce collection of footwear. We're totally crushing over the leather flats that come in bright hues and give the impression of a Kolhapuri chappal. Their collection includes quirky designs like Gold Flats For Women with Shells, Flats For Women with Zardosi Work, Embroidery Mirror Embellished Box Heels and TONS more. Plus, they have great picks for men as well, which makes it awesome.
Shop Online Here | https://www.aprajitatoor.com/product-category/collections/
Check Out Their FB Page | https://www.facebook.com/aprajitatoorofficial/
4. Mochi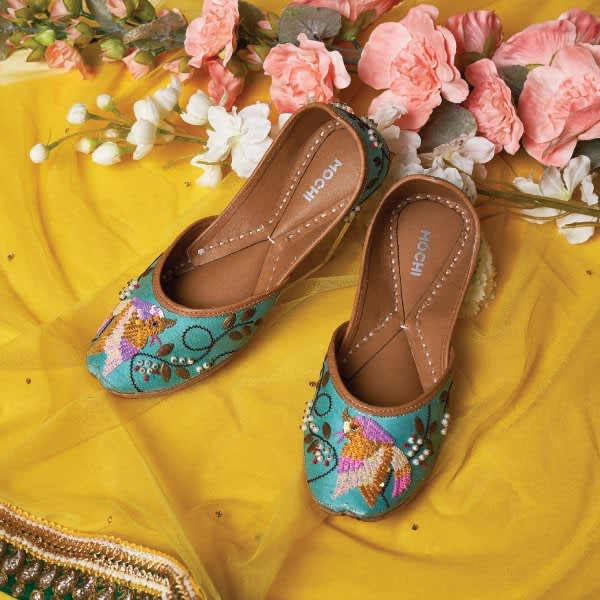 Mochi is a fairly well-known label that does elegant designs when it comes to footwear. They have something for everyone be it men, women or children! From snazzy party wear to subtle designs that are suitable for the workplace, their wide collection has every kind of design that you'd wanna snag.
Shop Online Here | https://www.mochishoes.com/
Check Out Their FB Page | https://www.facebook.com/mochishoesin/
5. The Sole Sisters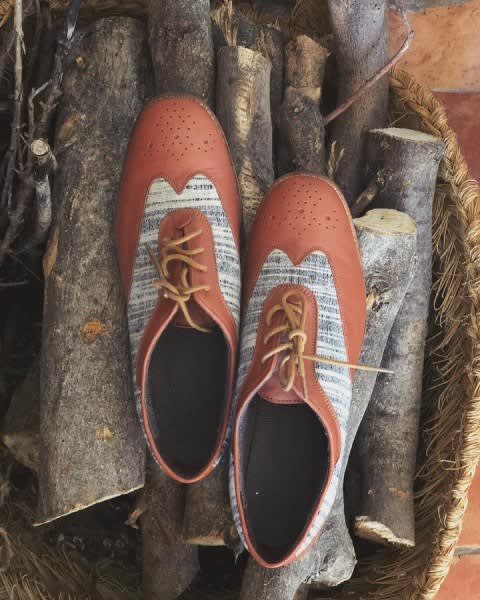 Though they will deliver once the lockdown restrictions are lifted, you can still place an order. These folks have a vibrant collection that will defo add a splash of colour to your outfit. So, if you wanna shop, then all you've gotta do is drop 'em a DM and they will send you a catalogue from where you can choose!
Skim Through Their Insta Feed | https://www.instagram.com/mysolesisters/
6. Truffle Collection
This one is a brand that will keep your wardrobe updated with the latest fashion trends. We're going bonkers over the kickass sock shoes that look absolutely stunning and classy. Paired up correctly, these will definitely turn heads when you pass by people. Plus their collection also includes pretty bags, which just makes shopping more fun!
Shop Online Here | https://www.trufflecollection.co.in/ 
Check Out Their FB Page | https://www.facebook.com/truffleIndiacollection/
Here's a list of a few brands that are now delivering the prettiest footwear at your doorstep, so make sure you upgrade your wardrobe ASAP!