Delhi
6 Hatke Diwali Gifts Under Rs 2,000 You Can Send Over To Your Fam This Festive Season
As Diwali approaches, the urgency to look for unique gifts for all our loved ones this festive holiday significantly rises. Be it your fam or your friends' gang; your gift game needs to be strong AF! Who needs the same ol' boring sweet boxes and snack hampers?! We're looking for something hatke, and for all those searching for those trendy and unique gift options this Diwali, like us, we've got the perfect list for you to check out to make your gifts stand out for its creativity and thoughtfulness. So scroll down to enlighten yourselves! 
1. Nyassa Set Of 9 Soaps Gift Set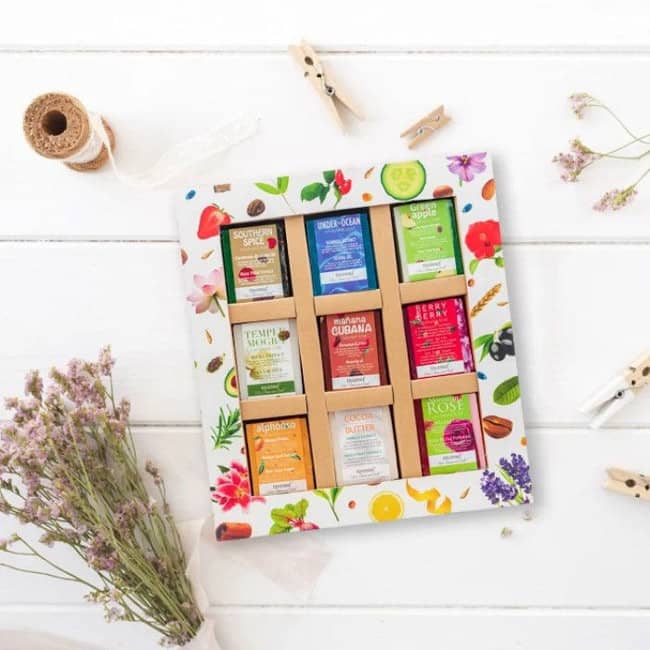 Get ready to pamper your fam with this gorgeous and delicious-smelling soap gift set this Diwali. Comprising of an exquisite collection of 9 beautifully handcrafted and natural soaps with unique and pleasant fragrances like Under the Ocean, Moroccan Rose, Shea Butter, Berry Berry, Alphonso, Manana Cubana, Green Apple, Southern Spice, and Temple Mogra - you'll continuously be left trying to get a whiff of their heavenly scents! We're absolutely sold and in the process of ordering up a set for ourselves. What about you?! 
Price | Rs 600
Shop Online Here | https://bit.ly/32fb5Eg
2. Eco-Friendly Gift Hamper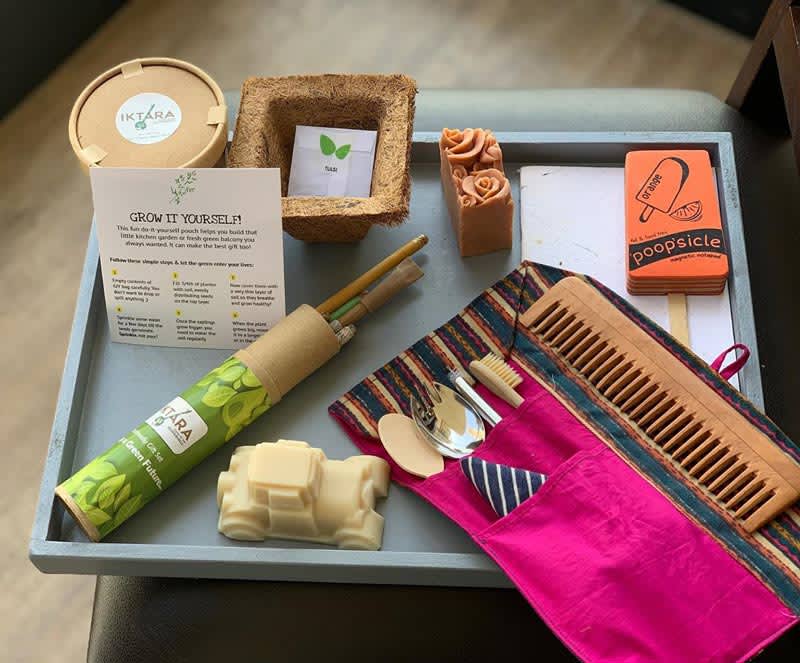 This gift hamper is unique, and as you can tell, completely eco-friendly! If that wasn't enough to make us appreciate this gift to no end - this hamper in itself didn't stop to bowl us over completely. Comprising of 'grow your own plant', box of 2 newspaper pencils + 2 seed pencils + 2 paper pens, one fragrance-free soap bar, a magnetic notepad from handmade paper, a travel cutlery pouch, and a bamboo toothbrush - we're in awe of how it's not only creative but the brand also promises to plant trees from the proceeds of your purchase. Isn't that fantastic?! Go and order it up for your favourite people, ASAP! 
Price | Rs 1,650
Shop Online Here | https://bit.ly/2HXea5e
 3. Watering Can Diyas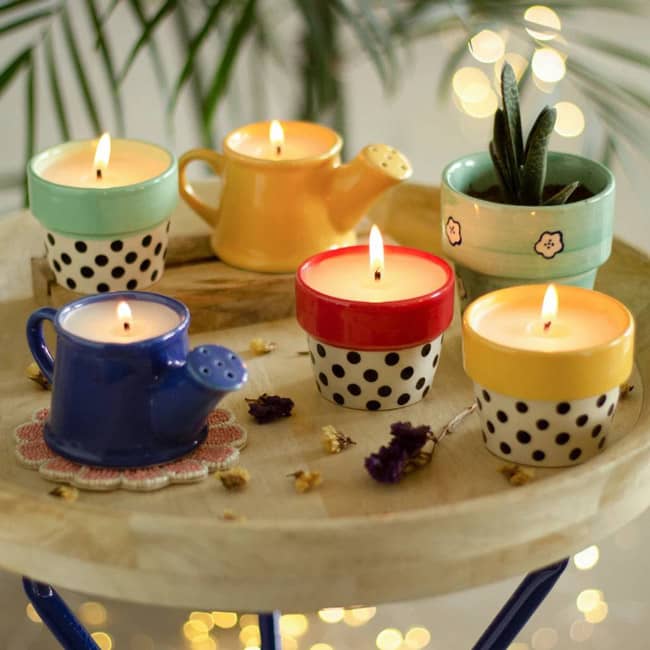 Wishing Chair is a brand that we simply adore and appreciate! The brand is wholly women-led, and they get the magic flowing by breathing life into products that are carefully designed and perfected to celebrate artistic craftsmanship! They're also known for their whimsical and magical designs like these cute watering can diyas, inspired by the magical lands of Enid Blyton books that'll defo look dreamy in your homes this Diwali. Order these up ASAP to see the faces of your loved ones light up in delight! 
Price | Rs 750
Shop Online Here | https://wishingchair.in/collections/lighting/products/watering-can-diya-set-of-2 
4.  Saregama Carvaan Mini 2.0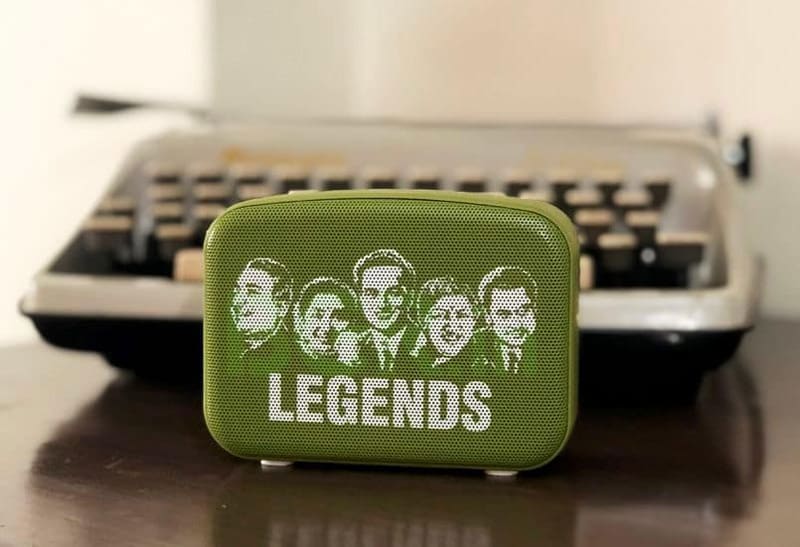 We'd say that this one's a quintessential gift for your musically-inclined grandparents or parents and if you still haven't gifted them this masterpiece, what have you been doing?! Saregama Carvaan is a cuter and smaller version of the bigger Carvaan, making it more portable, and comes in numerous colours, with a collection of 351 old Hindi songs inbuilt. The size and Bluetooth features that it comes with makes for the perfect entertainment for those festive family gatherings or picnics. Sounds awesome, doesn't it?! So gift it to your fam this Diwali! 
Price | Rs 1,850
Shop Online Here | https://amzn.to/2HWdHjJ
5. Artisanal Diwali Gift Box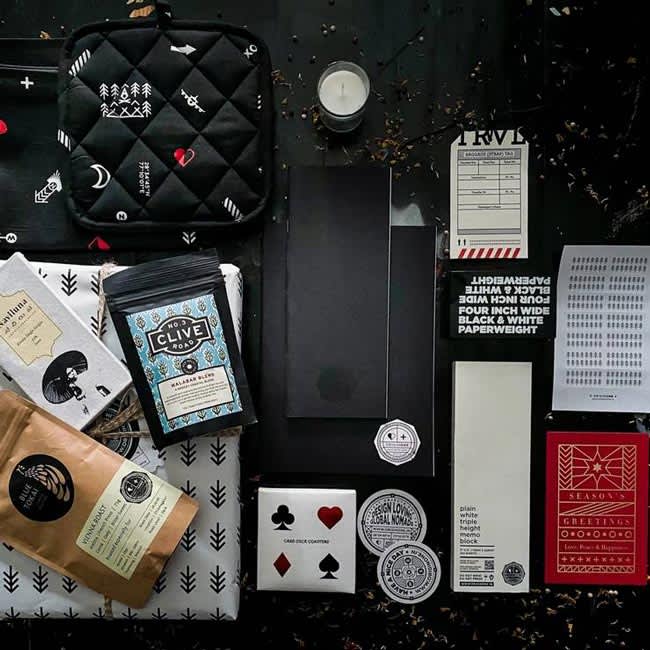 We came across this Artisnal Diwali Gift Box from Origin One while trying to look for our own Diwali gift and felt that we defo had to share this with y'all! This is a beautifully organised and designed stationery box that comprises Origin One stationery, Earth Loaf chocolates, Ikka Dukka candles, Three Clive Road tea, Blue Tokai coffee, and Safomasi x Origin One home products. *CRAY* They'll also add in a handwritten note that you can personalise accordingly, making this gift a super intimate and personal affair. Order it up and let us know in the comments what you thought of it! 
Price | Rs 1,100
Shop Online Here | https://www.originone.in/products/artisanal-diwali-gift-box 
6.  Handmade Diwali LED Embroidery Hoop Art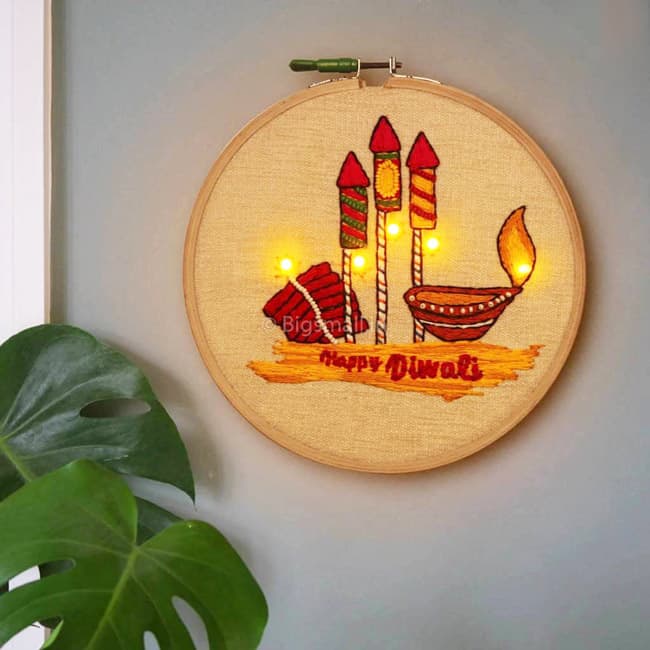 If you're looking for something completely out-of-the-box for your fam, we'd tell you to take a look at this charming Handmade Diwali LED Embroidery Hoop Art, that'll make any wall in your home, light up with Diwali cheer and celebrations! The embroidery on the hoop is done with brightly-coloured thread, and the LED lights attached to the frame make sure to completely light up the corner of the room they adorn! Gift it to that embroidery enthusiast in your family and watch them gush over the beautiful art. You're welcome!  
Price | Rs 1,599
Shop Online Here | https://www.bigsmall.in/products/handmade-diwali-led-embroidery-hoop-art 
So, get to gifting, peeps, and give these awesome quirky gifts to your fam for a super cheerful Diwali!