Delhi
6 Hatke Dishes Like Kadak Rumali Roti That You'll Find At MAGGI FUSIAN Presents Horn OK Please
The information in this article might be outdated.
Hola, foodies! So, y'all know that MAGGI FUSIAN presents Horn OK Please, driven by Spinny and co-powered by Nescafe and Sparx is making its way back to town at warp speed. And there will be scads of delicious dishes that you've gotta try while you're here. And so, to make it a tad bit easier for you guys, we have curated a list of all the places that are bringing some really popular dishes to Delhi's Happiest Food Festival. Let's dig into it right away!
1. Kadak Rumali Roti From Indus Flavour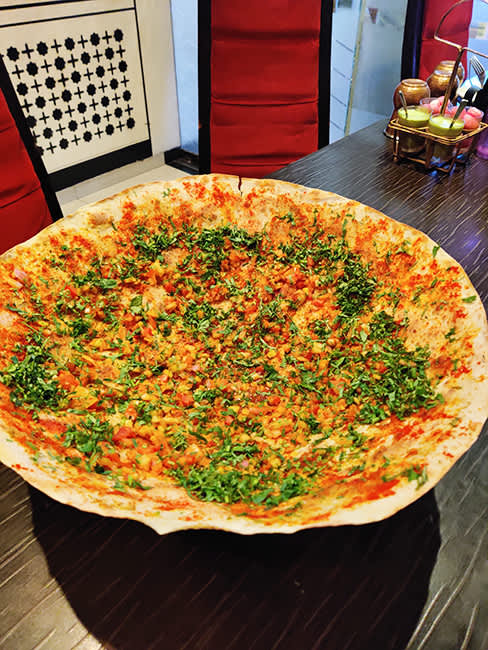 Kadak Rumali is a dish that every foodie must try at least once. These folks will be parked at the Delhi's Happiest Food Festival dishing out a range of drool-worthy offerings. Apart from this quirky item, the list includes yummies such as Peri Peri Tandoori Momos, Smokey Dal Makhni Fondue with Cheese Naan Skewers, Frozen Chocolate Paan Mousse and Candy Floss Paan, to name a few. So remember to drop by on an empty stomach and hit up Indus Flavour's stall fosho!
2. Red Velvet Freak Shake From Xero Degrees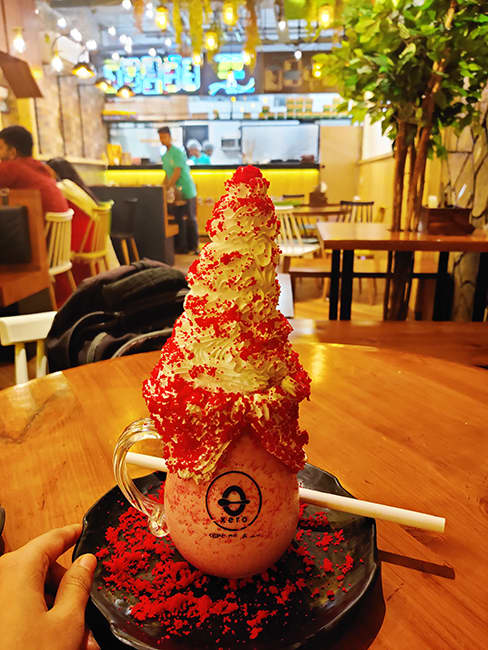 After a good binging sesh, it's only fair that one sample loaded AF shakes. And to make sure you guys can slurp on some toothsome options, Xero Degrees is bringing their insane Red Velvet and even Popcorn Caramel Freak Shakes. Apart from this rich and frothy drinks, you must try a bunch of other dishes such as Veg Pizza In Jar, Tipsy Smoking Chicken Fries In Jar, Big Bang Theory Slider, Sugo Rosa Pasta, Juicy Lucy Sandwich and more here!
3. Tornado Potato From Twisters India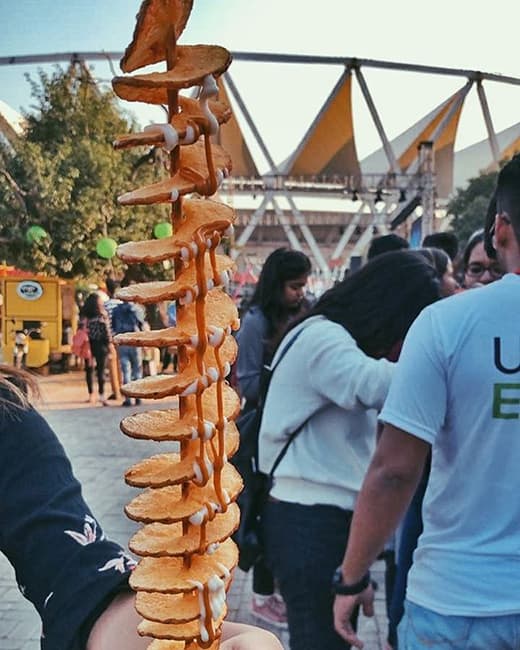 We love our fries to the moon and back. But if there's one other thing that we totally adore, it's fried Tornado Potato. And Twisters India is bringing their delish flavours which are then topped with sauces to make it all the more yummy! Imagine walking around the fest taking in the peppy vibe while you chow down on these scrummy twisters. Sounds good, doesn't it?!
4. Blue Sky From Refections The Juice Bar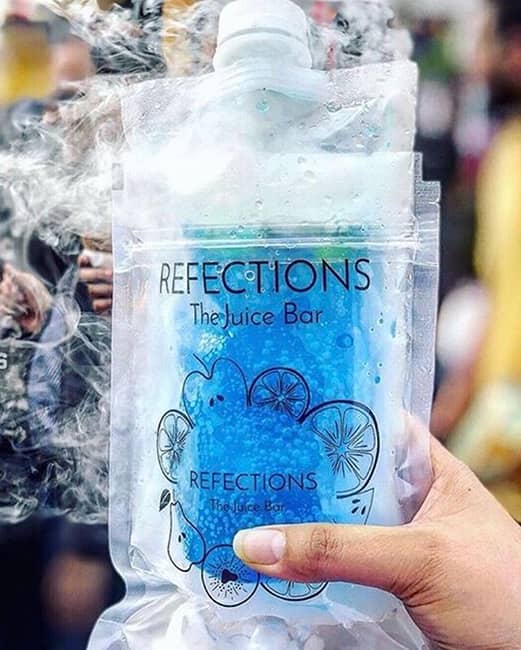 These folks are known for their selection of quirky and lip-smacking options in drinks and juices. Their Blue Sky is totally Instagrammable beverage which literally emits smoke making it all the funkier. So while you're busy sipping on these yummylicious options, do snap up that Insta-worthy image!
5. Herbivorous Platter From Woodbox Cafe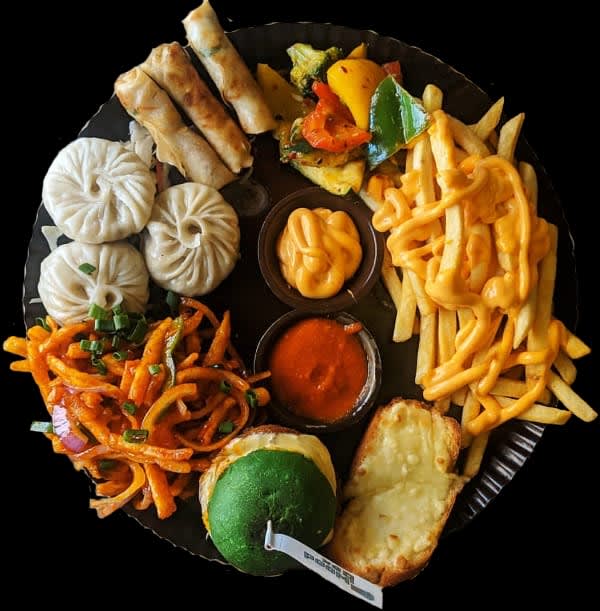 You read that absolutely correct! Student-fave Woodbox Cafe is bringing in their well-known and loaded Herbivorous Platter and we just can't keep calm about it. The platter is stacked with dimsums, Dragon Rolls, Honey Chilli Potatoes, a Mini Burger, Peri-Peri Mayo Fries, Cheese Garlic Bread and Grilled Vegetables which is served with dips - yum! Ain't this an awesome piece of news for your tastebuds?
6. Black Burger From Fat Guy's Kitchen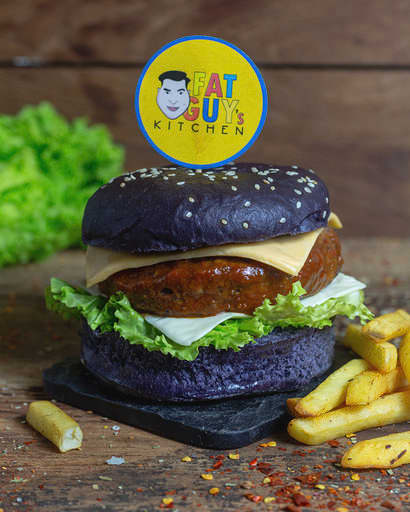 Yep, you can actually pig out on colourful burgers, Rainbow and Black Pasta from Fat Guy's Kitchen at this happening food fiesta. Not only will it be a treat to the eyes, but also satiate all your cravings for the burgers are supremely loaded and the pastas come slathered in thick and absolutely drool-worthy white sauce. The famished soul inside you will certainly break into the rumba after a bite of these tempting dishes! 
This splendid fiesta is zooming back to town from Friday - Sunday, 15th - 17th of November at JLN Stadium and the tickets are already out. So, grab your spots NOW!
When | Friday - Sunday, 15th - 17th November
Timings | 12 Noon - 10 PM
Where | Gate No. 2, Jawaharlal Nehru Stadium
Entry | Rs 299
Book Your Tickets Online Here | https://www.nearbuy.com/delhi-ncr/horn-ok-please-food-truck-festival-pragati-vihar 
RSVP On FB Here |  https://www.facebook.com/events/386295138933587/