Delhi
8 Gorgeous Parks That Are Picture-Perfect For A Smashing Photoshoot In Delhi
Be it your birthday, wedding, or even just a casual photoshoot with your bae, there's no doubt you need a good location with a lush-green backdrop to click some jaw-droppingly good pictures and maybe slide in a couple of candids as well. To help y'all out, we've culled out a number of beautiful AF parks scattered all over Delhi, so read on, make your plans and pop by with your camera in tow!
1. The Garden Of Five Senses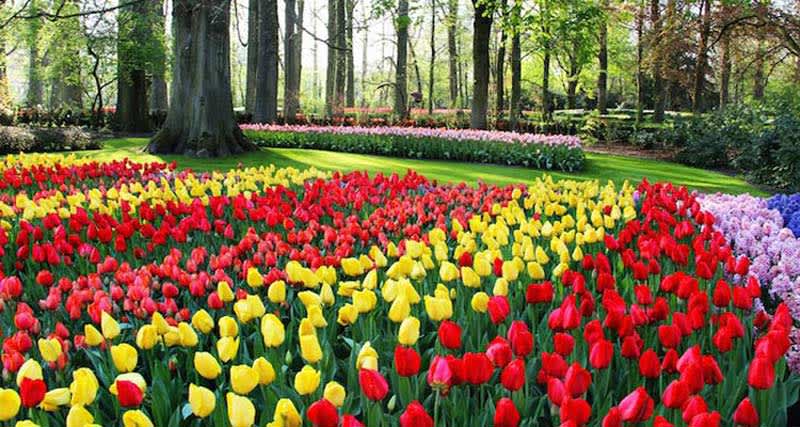 Picture Credits: delhitourism
The absolutely gorgeous Garden of Five Senses doesn't need any introduction at all, does it?! Situated in the Mehrauli Heritage Area in South Delhi, this garden is spread over 20 acres of lush green land and rocky terrain with aesthetically designed walkways and a number of themed areas like the Mughal Garden, Pools of Water Lily, Bamboo Courts, Herb Garden, and even a Solar Energy Park within the premises! This location would serve perfectly for all your photoshoot needs and even for just a quiet stroll amidst nature, so head on over!
Where | The Garden Of Five Senses - Westend Marg, Saidulajab, Saiyad ul Ajaib, Saket
Timings |  9 AM - 5:30 PM
2. Japanese Park
Picture Credits: neverending_steps
Nestled in the Rohini area of North-West Delhi and also known as Swarna Jayanti Park, this one is one of the biggest parks in Delhi. Have your picture clicked underneath the massive trees in the manicured gardens full of pretty blooms and shrubs. You could also make the most out of the lake present in the garden - go boating or get a picture clicked along with the swans in the vicinity. If you happen to be in North or West Delhi, you simply cannot afford to miss out on getting your pictures clicked here!
Where | Japanese Garden - Swarn Jayanti Park, Sector 10, Rohini
Timings | 5 AM - 8 PM
3. Talkatora Garden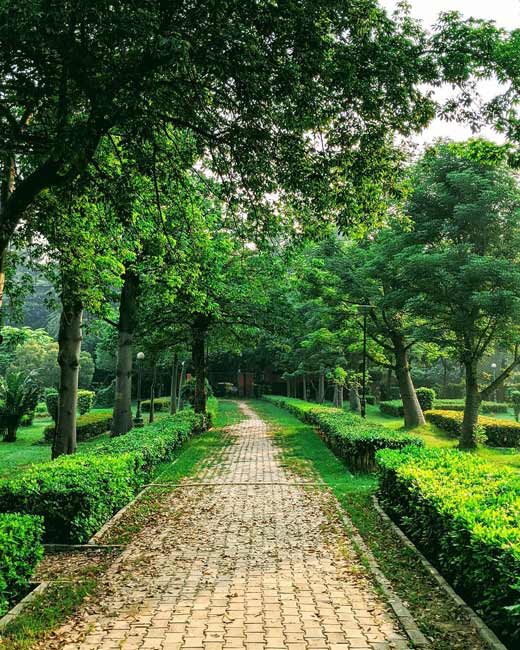 Picture Credits: /brij.pauls
Situated in Central Delhi near Rashtrapati Bhavan, this garden is well-maintained since it shares space with the world-class Talkatora Stadium known for its use in the Commonwealth Games and for hosting other important sporting events in the country. The garden is usually brimming with flowers all around and rows of lush-green, neatly trimmed trees which makes it an ideal spot for having the photoshoot of your dreams!
Where | Talkatora Garden - Rashtrapati Bhawan, President's Estate
Timings | 5 AM - 8 PM
 4. National Rose Garden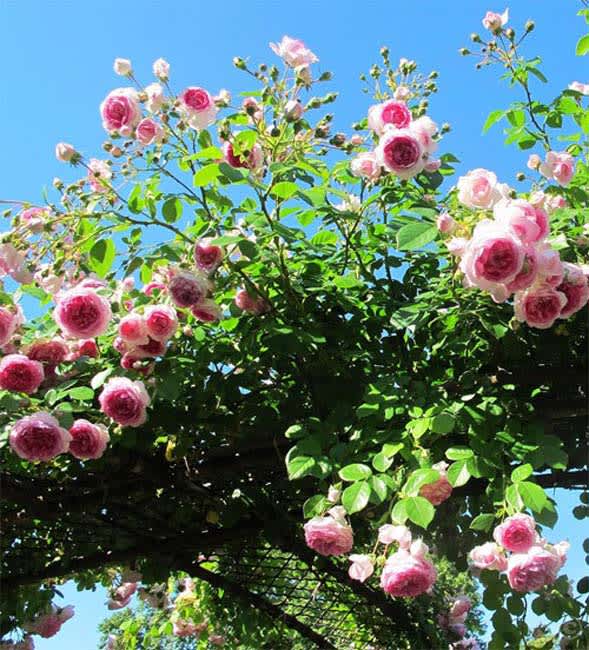 Picture Credits: arenaflowers
What's a better backdrop than a bunch of fresh and blooming roses? The National Rose Garden situated in Chanakyapuri is home to a plethora of rose varieties, spanning all kinds of beautiful colours and shades. You may even be able to spot black roses if you're lucky, so head over here and we bet you won't be able to resist taking a million pretty pictures for the 'gram!
Where | National Indo-Africa Friendship Rose Garden - Satya Marg, Chanakyapuri
Timings | 6 AM - 8 PM
5. Lodhi Gardens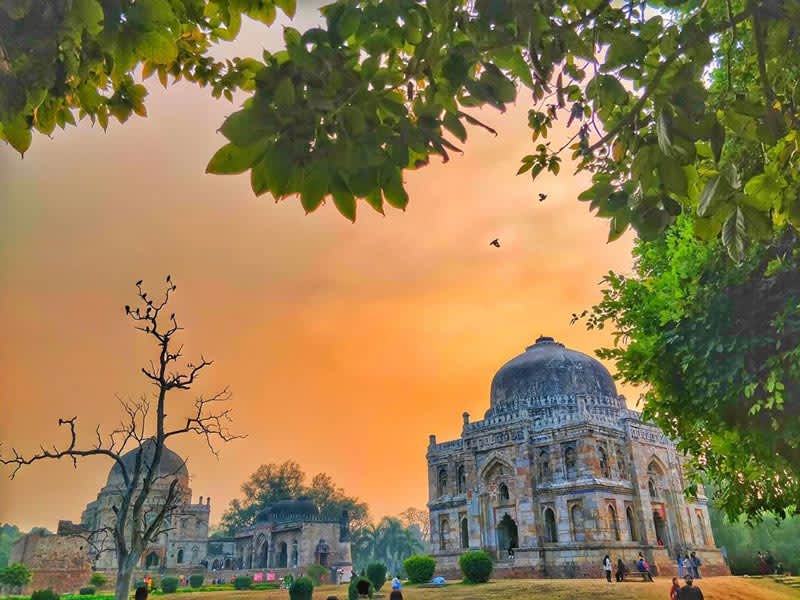 Picture Credits: himanshudeka
One of the most famous and visited gardens in Delhi, situated on the Lodhi Estate, Lodhi Gardens was built to commemorate the Tomb of Sikandar Lodi. This garden is spread over 90 acres (woah!) and boasts of clay jogging tracks, exotic species of flora and fauna, and even a peaceful lake where ducks can be spotted enjoying their time bathing and playing. It's the one-stop destination for all your dreamy photoshoots, complete with lush backgrounds and serene views, so when are you dropping by?!
Where | Lodhi Gardens - Lodhi Road, Lodhi Estate
Timings | 6 AM - 8 PM
6. Buddha Jayanti Park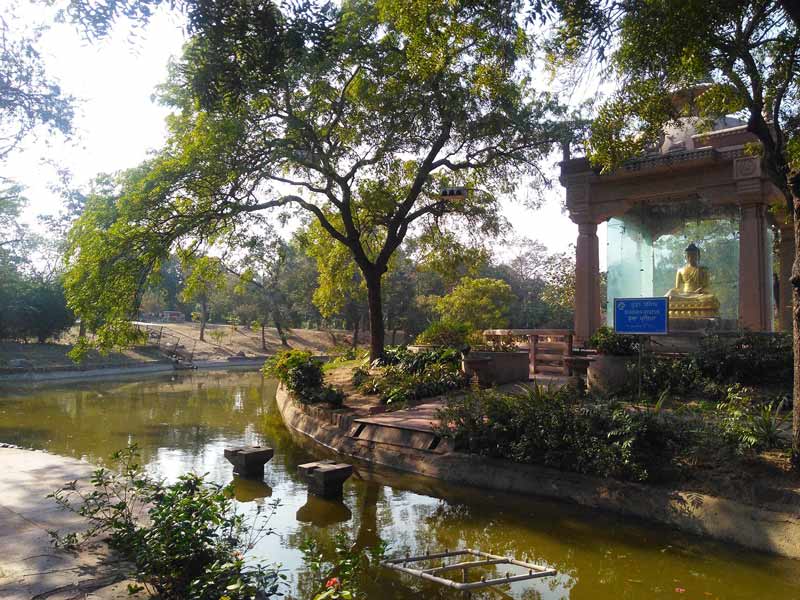 Picture Credits: cpwd
This picturesque park situated in Central Delhi was built out of respect for the 14th Dalai Lama and the former Prime Minister of India, Shri Lal Bahadur Shastri himself planted a Bodhi tree brought in from Sri Lanka to pay his respects to Lord Buddha. The park boasts of an 8 ft copper statue of Lord Buddha and the people of Delhi celebrate Buddha Purnima here every day. You can only begin to imagine how well-kept and beautiful a park of such importance might be. Go take a look for yourselves and click the most perfect pictures!
Where | Buddha Jayanti Park - Vandemataram Marg, Central Ridge Reserve Forest
Timings | 5:30 AM - 8 PM
7. Deer Park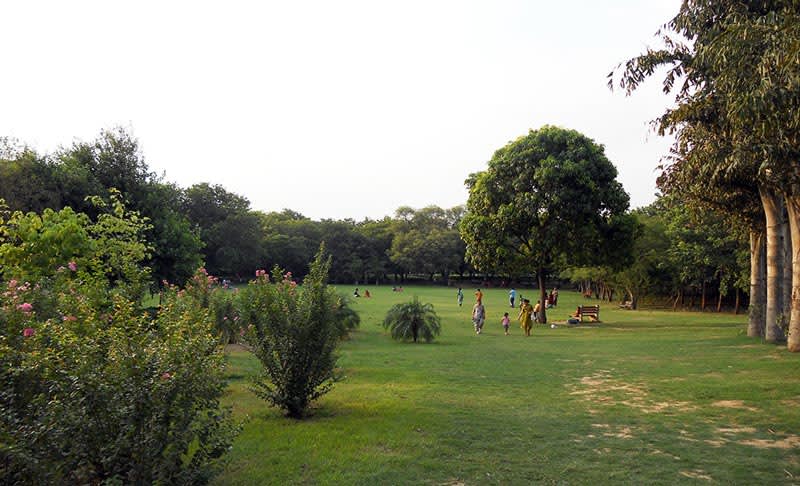 Deer Park is truly one of the most famous parks in Delhi. It's huge in area and can be accessed from Hauz Khas, Safdarjung Enclave & Green Park. A little to the right from this gate, along a narrow trail, you come across three monuments - a Mosque from the Lodi period located in the Tughlaq-period garden, Bagh-I-Alam ka Gumbad & a square Tomb of the Lodi period with a dome on top. This location is fantastic for a photoshoot. Head over here with your squad and slick some amazing pictures now!
Where | Deer Park - Hauz Khas
Timings | 5 AM - 8 PM
8. Sunder Nursery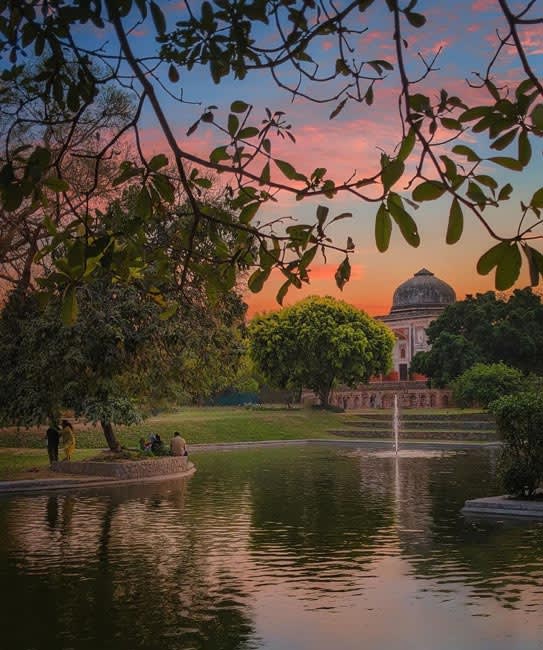 Picture Credits: ratulupadhyay
Sunder Nursery is another spot in the city that is perfect for a stunning photoshoot. After the revamp, this heritage park ticks all brackets of an aesthetic-looking space for a shoot. Here you can utilise lush greenery, symmetric sections, Mughal ruins and plenty of water channels as backdrops. Could it be any better?
Where | Sunder Nursery - Bharat Scouts and Guides Marg, National Zoological Park, Sundar Nagar
Timings | 7 AM - 10 PM
Now that you know where to click the perfect pictures, what're you waiting for? Hurry up and visit any one of these iconic parks in Delhi, and don't forget to take your camera along!