Delhi
9 Gloriously Green Spaces You'll Prolly Refuse To Believe Are In Delhi
There are few pleasures in life as beautiful as basking in the winter sun, away from all distractions, with your family by your side, and picnics on those warm winter afternoons are the perfect way to break away from the monotony of workdays and just lose yourself in the lap of mother nature, even if for a couple of hours. So, to help y'all out, here's a list of green spaces around the city to lose yourselves in - take a look and start packing that picnic basket!
1. Asola-Bhatti Wildlife Sanctuary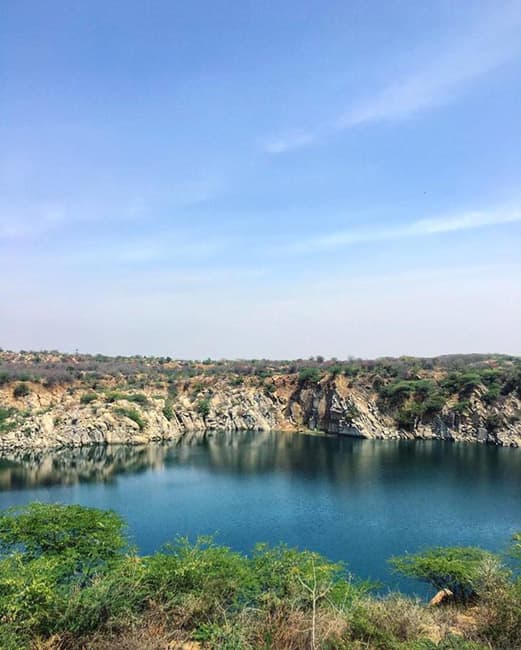 Picture Credits: aershd
The flourishing Asola-Bhatti Wildlife Sanctuary lies on the Delhi-Haryana border which is easily accessible by road. More than 193 bird species, 80 species of butterflies and a variety of mammals can be found here. Several different trees like the Inderjao, Dhok, Kadamba and Jaand can also be spotted. This one is a must-visit, especially if you're a nature lover! 
Where | Asola Bhatti Wildlife Sanctuary - Shooting Range Road, Asola Wildlife Sanctuary, Tughlakabad
Timings | 9 AM - 5 PM
Entry | Rs 100
2. The Garden Of Five Senses
Picture Credits: bibintravelclub
The Garden of Five Senses is a rather famous place among Delhites and the park also serves as a significant cultural venue as it plays host to a variety of cultural events. Made to revitalize the five senses, the park holds various theme areas including the Herb Garden, Water-Lily Pools, and the Solar Energy Park and is defo worth a visit during sunny winter afternoons!
Where | Garden Of Five Senses - Westend Marg, Saidulajab, Saiyad ul Ajaib, Saket
Timings | 9 AM - 6 PM
Entry | Rs 30
3. Aravali Biodiversity Park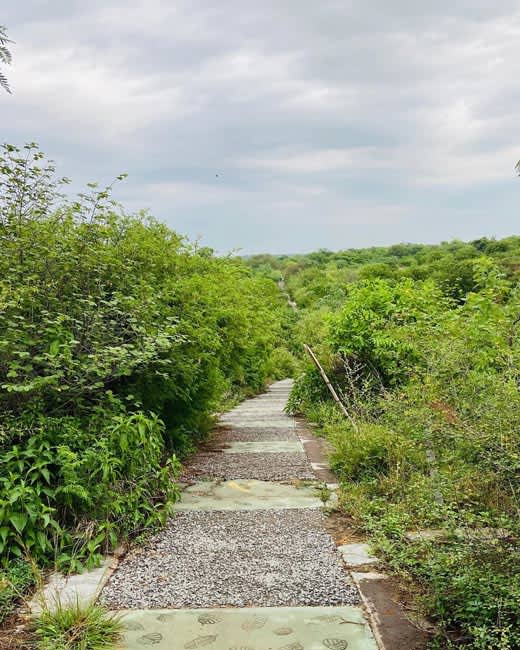 Picture Credits: diaries_of_a_wanderlust
The calmest place amidst the hustle-bustle of Gurgaon, the Aravali Biodiversity Park is spread over a sprawling area of 153 hectares. Previously a wasteland, through the government's efforts to regenerate the land, the park is now home to over 150 species of flora and fauna and serves as an excellent spot for early morning runs. We'd say you head over here with a good book to enjoy some me-time in the lap of nature!
Where | Aravali Biodiversity Park - Gurugram
Timings | 6 AM - 6 PM 
Entry | Free
4. Jahanpanah City Forest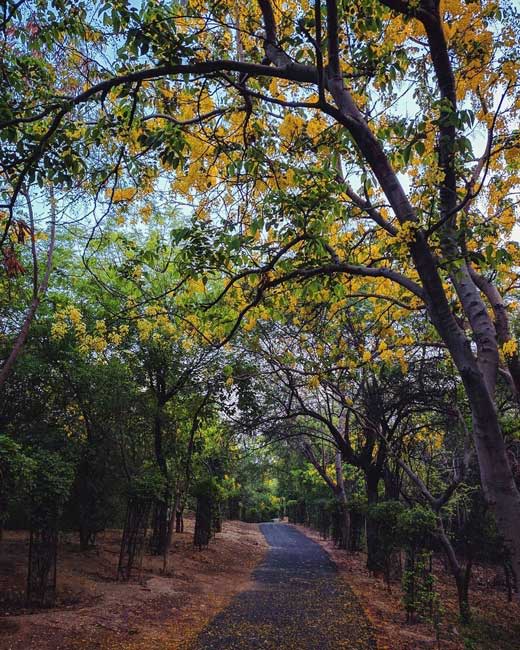 Picture Credits: kai_chongloi
Spread across 445 acres and nestled close to the areas of GK, Tughlakabad Extension, and Chirag Delhi, among others, the Jahanpanah City Forest is well known for its jogging trails. With well-maintained flora and convenient markers to assist joggers, the forest is also home to peacocks and antelopes. We're definitely making plans to head over for a nice picnic with the entire fam - how about you?!
Where | Jahanpanah City Forest - Greater Kailash, Chirag Delhi
Timings | 5 AM - 7 PM
Entry | Free
5. National Rose Garden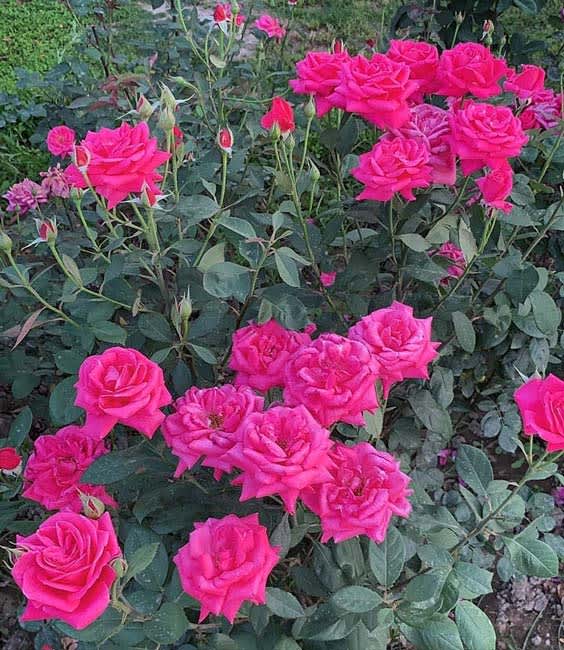 Picture Credits: talesofa_flowerstagramer
Close to the National Rail Museum, the Rose Garden in Chanakyapuri is quite famous for the large variety of roses that can be spotted here. Inaugurated as a symbol of Indo-African friendship, it is not as well-known as the other parks, and hence one can avoid the crowds here. Look out for the Green and Black Roses when you land up here!
Where | National Rose Garden - Satya Marg, Chanakyapuri
Timings | 10 AM - 6 PM (Open Only In February & March)
Entry | Free
6. Yamuna Biodiversity Park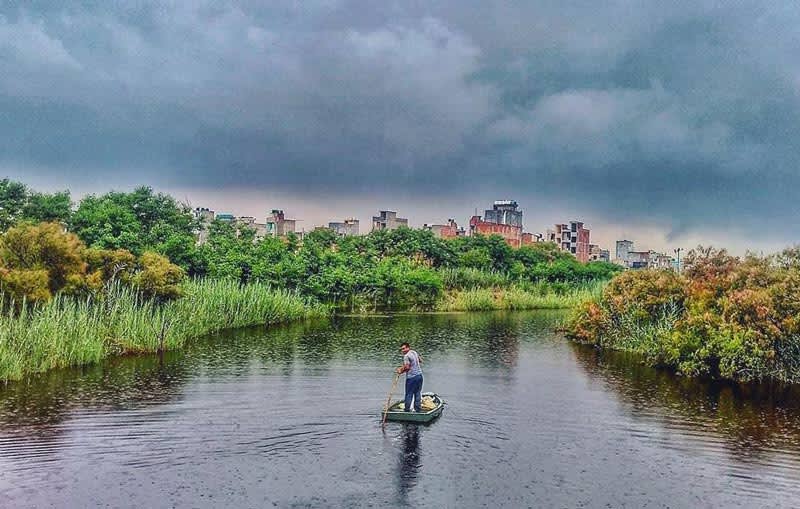 Picture Credits: srivastava_dp
The Yamuna Biodiversity Park, on the western banks of the River Yamuna, supports more than 1,500 species of flora and fauna and the ecosystem indigenous to the Yamuna River Basin. The park is segregated into two zones – the Visitor Zone and the Nature Reserve Zone. One can spot various migratory birds like the Grey Herons and the Lesser Whistling Duck here, so make sure you carry binoculars along when you visit this place!
Where | Yamuna Biodiversity Park - Main Jagatpur Road, Wazirabad
Timings | 10 AM - 5 PM
Entry | Free
7. Sanjay Van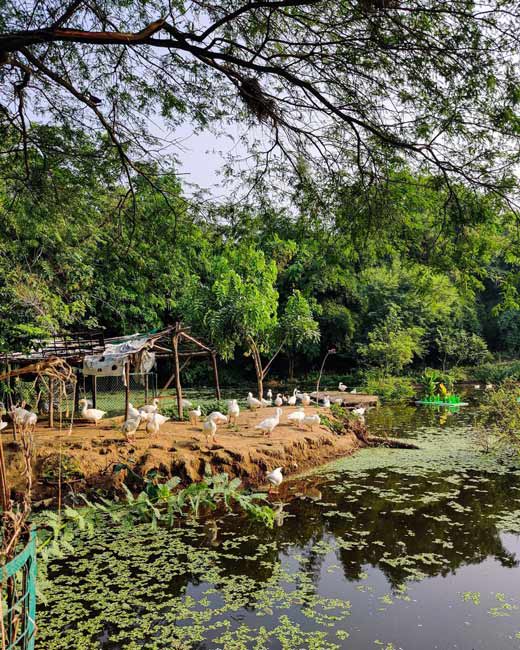 Picture Credits: /zubair._.zuby/
One of the most thickly-wooded areas of the city and the city's green lungs, Sanjay Van adjoining the JNU Campus is a haven for peace & tranquillity. It adds a ton of charm to the entire area, and whether you wanna cycle through the forest or go for a walk, Sanjay Van is the ideal place to take in the green. 
Where | Sanjay Van - Qila Rai Pithora, Aruna Asaf Ali Marg, Mehrauli 
Entry | Free
8. Kamla Nehru Ridge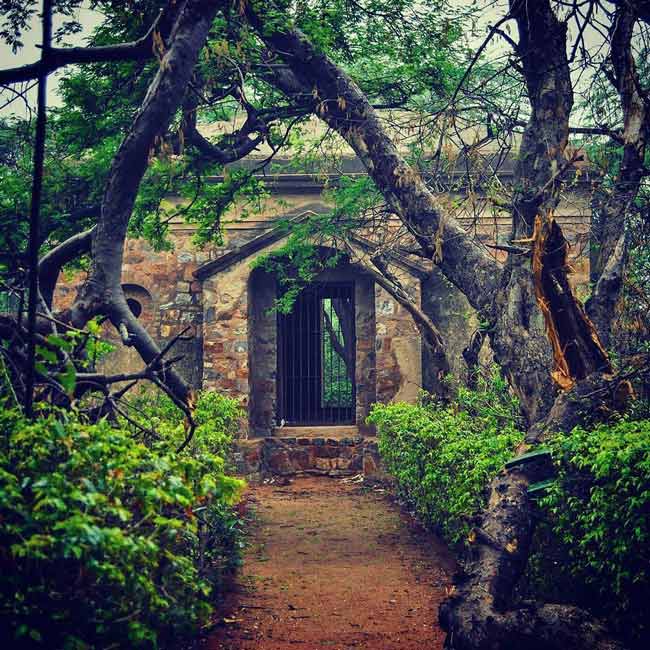 Picture Credits: sanjana.115
Popularly known as the 'Bonta Park,' Kamla Nehru Ridge is not just a sweet memory for all those who studied at DU's North Campus. Y'all can visit anytime for a stroll amidst the lush greenery and enjoy the marvellous views & the relaxing atmosphere it offers. As you visit this sea of green, you will be greeted by the birds chirping and the sight of monkeys playing! 
Where | Kamla Nehru Ridge - Near Chauburja, Vishwavidyalaya Marg, Civil lines
Entry | Free
9. Nehru Park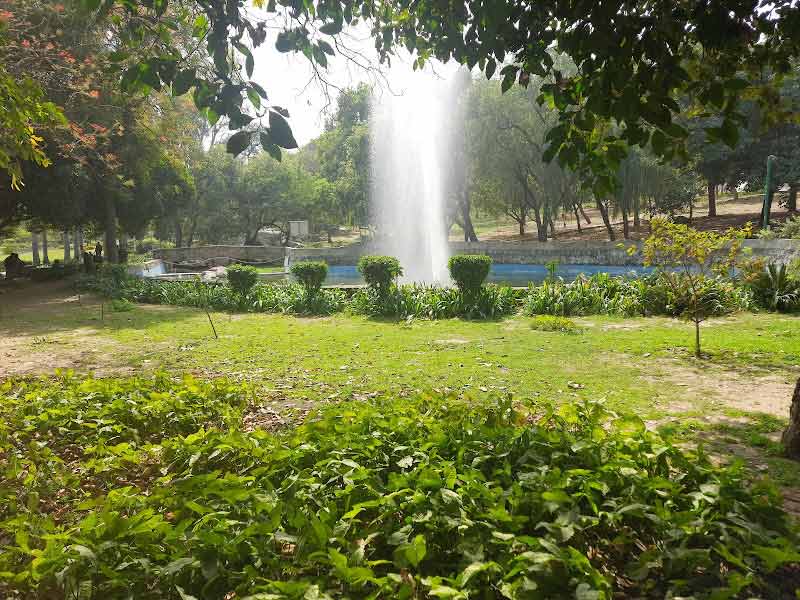 Picture Credits: Dibyojit Dutta
Located in the posh diplomatic area of Chanakyapuri, Nehru Park has garnered quite the fame for itself in recent years. Whether you wanna push yourself with a rigorous workout or have a chill hangout and picnic with your fam, Nehru Park is where y'all can head to. Filled with designated walkways, playground equipment for children and well-maintained lawns, this green area is definitely one you should not miss! 
Where | Nehru Park - Ashoka Hotel In The Chanakyapuri Diplomatic Area
Entry | Free
A pair of comfortable shoes and a camera to capture some beautiful memories, and you're all set to make the most of these places!