Delhi
6 Fail-Proof YouTube Video Recipes You Can Follow To Make Domino's Style Pizza Right At Home!
This Is A Representative Image
Pizzas are the perfect soul food that always seems to ease all our troubles away! This perfectly round and flattened wheat-dough base, topped with luscious green vegetables or meaty ingredients and freshly baked out of an oven, is the perfect meal that'll immediately make us forget even the thought of dieting. All of us insanely love eating pizza and doesn't your heart just skip a beat whenever that cheese oozes out with each bite? What if we tell you that you can make Domino's style pizza at home, by yourself? No, we ain't joking! Scroll down and find out how to master this sorcery! 
1. Recreating Domino's Cheese Pizza At Home By Anti-Chef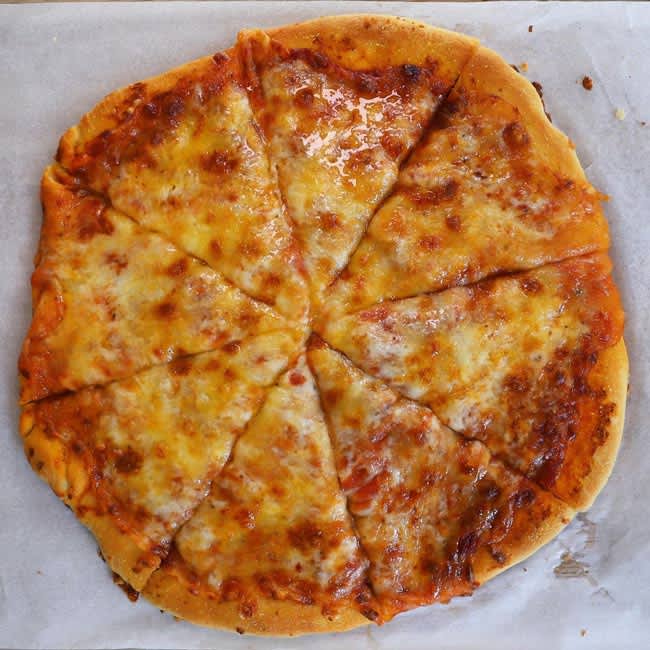 Anti-Chef has found the perfect solution for our all-time greatest guilty pleasure and we're living for it. He brings us the recipe to recreate that perfect savoury taste of the Domino's pizza, as closely as possible, along with some excellent tips to master that lip-smacking taste. This recipe will not only save you bucks but also gives you the full-on Domino's pizza experience, right at home without compromising on taste. We call that an absolute win, folks, so give the recipe a try!  
Watch On YouTube Here | https://www.youtube.com/watch?v=OpZh3eanc14
2. Dominos Style Pizza Recipe By Pooja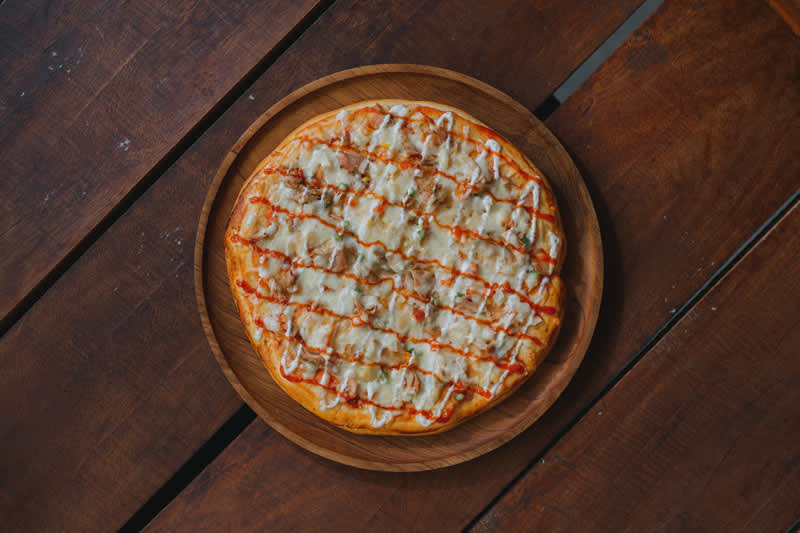 This Is A Representative Image
Pooja makes the arduous task of making a pizza from scratch, and getting it to taste as similar to the Domino's one, look like an easy task! Making sure to give us a detailed explanation of all the steps, she gives you proper tips and tricks on how to ensure that your dough and pizza sauce come out tasting absolutely sinful! Her soothing voice will also make your job feel ever so simple and you'll be left with the yummiest looking, perfectly baked pizza for you to feast on! Sounds easy, no? 
Watch On YouTube Here | https://www.youtube.com/watch?v=c-CMuC7Z7XI
 3. Make Dominos Cheese Burst Pizza By Hebbars Kitchen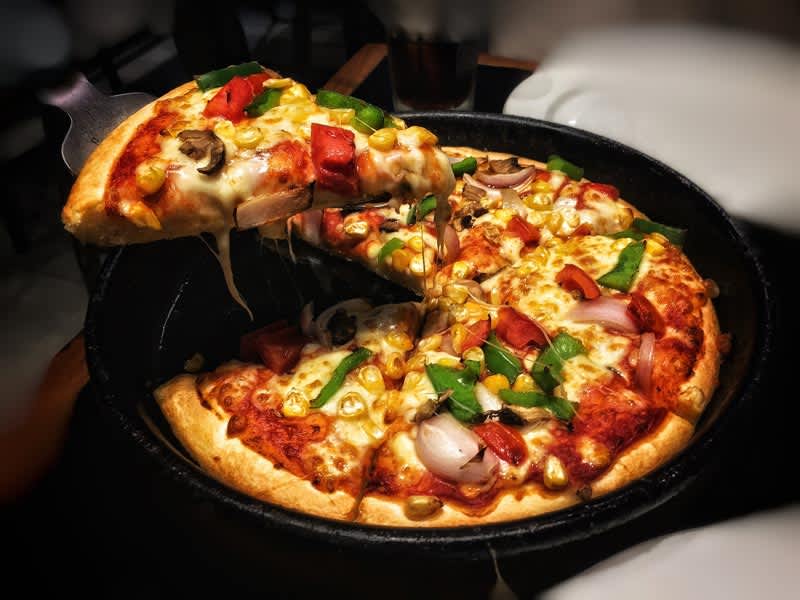 This Is A Representative Image
Hebbars Kitchen gets straight to the point and starts off the recipe for those uber cheesy cheese burst pizzas, that make it look like child's play! They'll take you through a step-by-step tutorial of how to perfect your base and add that extra cheese to make your pizza stand out and taste heavenly! So go, learn and get cooking and then let us know in the comments, how it turned out! 
Watch On YouTube Here | https://www.youtube.com/watch?v=BTpv_nPCtuQ
4. Make Farmhouse Pizza Like Domino's At Home By Yummylicious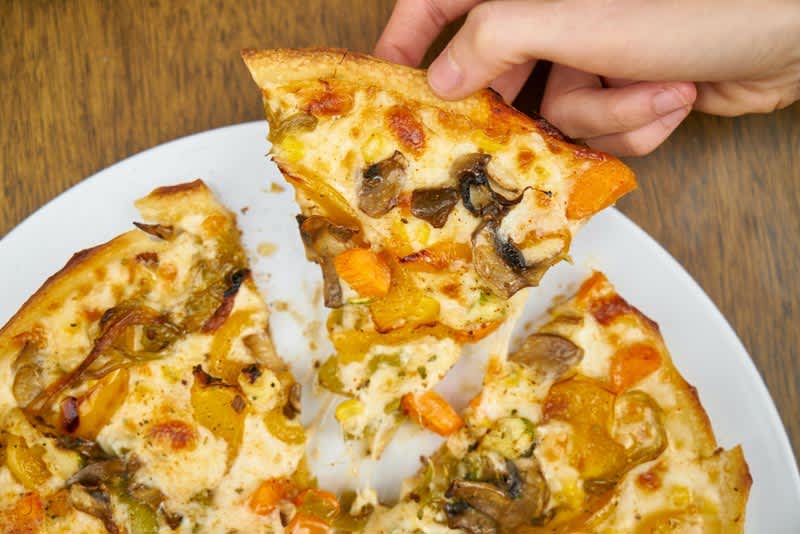 This Is A Representative Image
Are you a veggie lover who has always wondered how Domino's achieved that perfect balance of cheese and veggies?! Well, folks, here's the answer! Yummylicious's amazing video tutorial teaches you how to make that scrumptious farmhouse pizza, just the way Domino's makes it! Follow their recipe for that veggie delight and amaze your friends and family with your cooking skills!  Sounds like a plan to us! 
Watch On YouTube Here | https://www.youtube.com/watch?v=ATKfssaIRGI
5. Cheese Burst Pizza Recipe By CookingShooking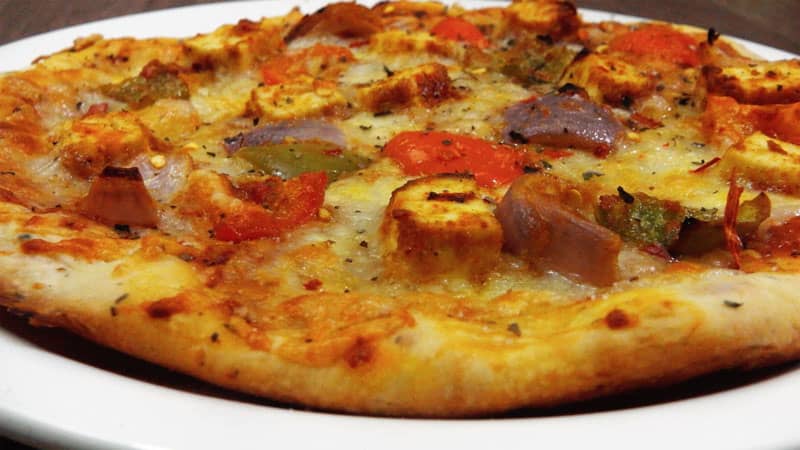 CookingShooking's recipes are super easy with spot-on taste, and in this video, he teaches you how to attain that ideal texture for your pizzas to look just like those Domino's ones. After following the recipe, when you finally take out that freshly baked pizza out of the oven and notice the delectable cheese oozing out, it'll feel like you're in seventh heaven. So, go and try out this stunning recipe, and thank us later!
Watch On YouTube Here | https://www.youtube.com/watch?v=sw0XLwcMZKg&list=PLb7BLjesZlNnjOZ1lvAGsdQotnIn9zP6C&index=44
6. Domino's Cheese Burst Pizza Recipe By Bhumika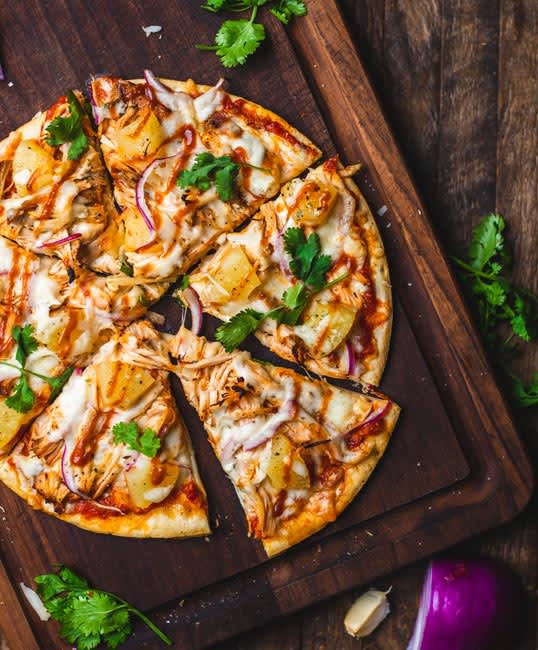 This Is A Representative Image
That irresistible cheese burst pizza is every pizza lover's dream! And in this recipe, Bhumika guides you and helps you attain that flawless cheesy quality to your dough, which is a sign of a good cheese burst pizza. Follow her along as she takes you through the recipe slowly and guides you on how to make that perfect topping for your cheesy pizza, right from the comfort of your home. Go and cheggit! 
Watch On YouTube Here | https://www.youtube.com/watch?v=aMa1Bq8QIpU
We have carefully hand-picked some of the best recipes for making your favourite Domino's style pizza at home. We 10/10 would legit recommend them. Get set and start cooking!