Delhi
6 Fabulous & Curated Websites In Delhi To Rent Books At Insanely Low Prices
We readers are always on the lookout for new reads, and the cost of buying a new book every single time can be a massive blow to our shoe-string budgets *sigh*. So we ask you, why buy a book when you can rent one at an insanely low price? How cheap are we talking, you ask? Around 50%, maybe even 70%, less! Awesome, no? So scroll on and check out our curated list of 7 places to rent books on the cheap in the city and gear up for a read-a-thon!
1. Ram Gopal Sharma & Sons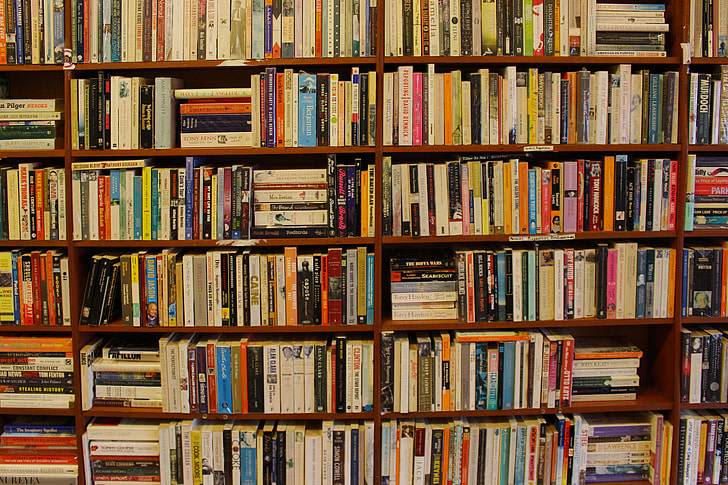 One of the oldest bookstores in the city, Ram Gopal Sharma & Sons have now ventured into the online marketplace to cater to the needs of their millennial readers. Their online rental platform, Book Me A Book, is the one-stop point for all your reads, be it fiction or nonfiction, and that too for everyone of all ages. You can even choose from really affordable subscription plans as per your reading pace, and the chosen book will be delivered right at your doorstep within a day or two - isn't that seriously awesomesauce?!
Where | Ram Gopal Sharma & Sons - 44 Shankar Market, CP
Call Them | +91 11 2341 2043
Price | Rs 600 Onwards (6 Months)
Here's Their Website | http://bookmeabook.com/ 
2. Library@Home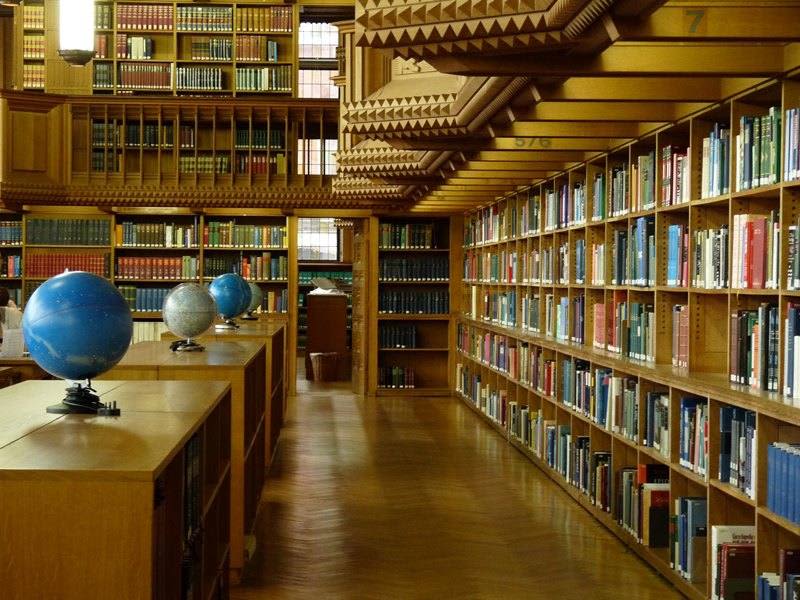 As the name suggests, Library@Home is like an online library that comes along with numerous membership plans. Be it fiction, nonfiction, college textbooks, regional texts or magazines, they have it all. You can customise your plan as per your reading habits, and the books will be in your possession within a day's time so you can kick back, brew a whole pot of tea and read away!
Where | Library@Home - 280P, Basement Level, Sector 28, Gurgaon
Call Them | +91 9911 329 999
Price | Rs 30 Onwards (Per Book)
Check Out Their FB Page | https://www.facebook.com/libraryathome 
Here's Their Website | https://www.libraryathome.com/ 
3. IlovereadDelhi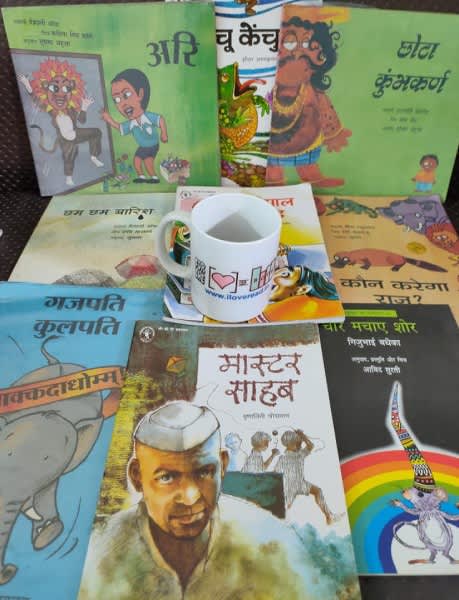 IlovereadDelhi is an online library of physical books, run by a network of entrepreneurs who love to read in the comfort of their homes. After subscribing to a plan as per your needs, the process is simple - you finish reading a book, they come to your home to pick it up and deliver the next book as well, and it goes on and on. This does give you a push to continue reading, doesn't it? Get cracking, then!
Call Them | +91 8130 286 286
Price | Rs 600 Onwards (1 Month)
Check Out Their FB Page | https://www.facebook.com/ilovereaddelhi/ 
Here's Their Website | https://iloveread.in/library/ 
4. Padhega India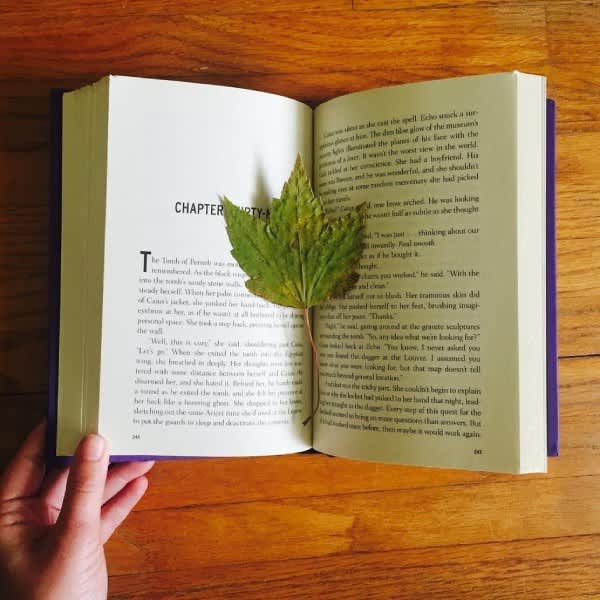 Padhega India is an online portal where people can buy, sell, rent and donate second-hand (we call them pre-loved) books of all kinds - be it for studies or pleasure. They believe in making knowledge accessible and affordable to all. The best thing is that you pay AFTER the book is delivered, i.e., full-on accountability and no damaged goods! Go check these guys out for sure, bookaholics!
Where | Padhega India - H.No 88, Basement, New Manglapuri, MG Road
Call Them | +91 9873 166 694
Price | Upto 55% Of The Price Of The Book Is Refunded
Check Out Their FB Page | https://www.facebook.com/padhegaindiainitiative 
Here's Their Website | http://www.padhegaindia.in/ 
5. DoorstepBooks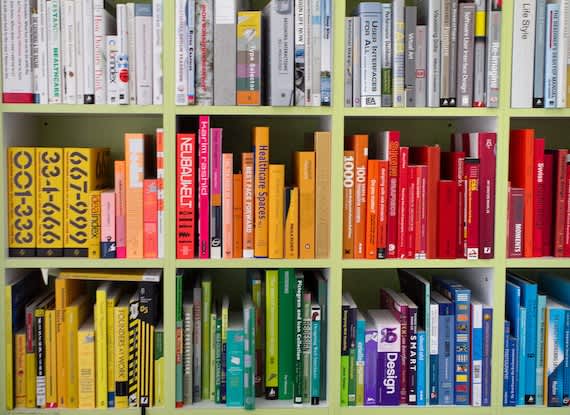 Living upto its name, DoorstepBooks is like a library that literally comes home to deliver books at your doorstep! With membership plans catering to your reading speed and a wide variety of books available in their stock, we see no reason why you should be deprived of a whole new stack of books, so log onto their website and order away!
Call Them | +91 9830 448 800
Price | Rs 2,100 Onwards (1 Year)
Check Out Their FB Page | https://www.facebook.com/doorstepbooks 
Here's Their Website | https://www.doorstepbooks.com/ 
6. Pustakkosh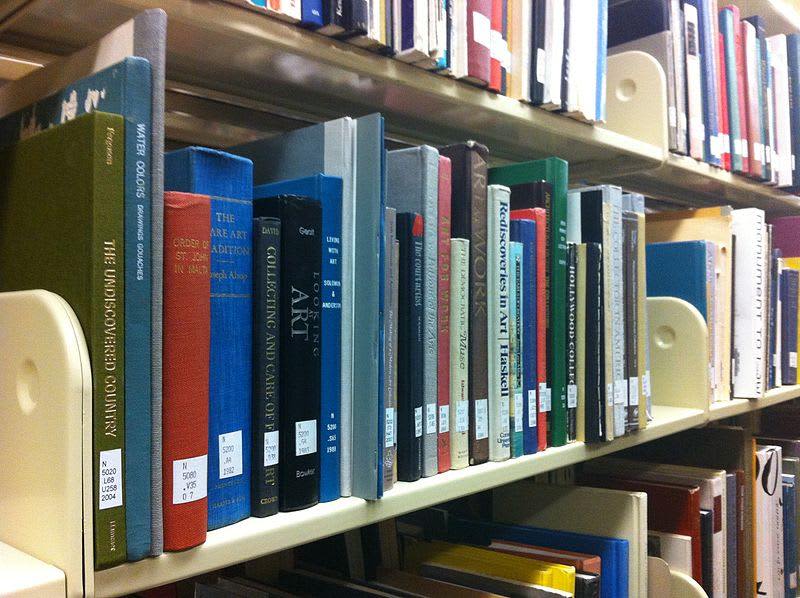 With a humongous database on hand, Pustakkosh is the one-stop destination for your college textbooks needs. They provide some really affordable options for books of all the engineering branches as well as those for entrance examinations like CAT and UPSC. The best part is that you don't need to bind yourself to a subscription plan, just rent the books you need and they'll be with you within two days. You can also sell your old books here and make a little extra pocket money, so win-win!
Where | Pustakkosh - Botanical Garden Metro Station, Sector 38, Noida
Call Them | +91 9136 437 970
Price | Rs 49 Onwards (Per Book)
Check Out Their FB Page | https://www.facebook.com/pustakkosh 
Here's Their Website | https://pustakkosh.com/ 
That was it for online book rental stores, but here's something a little extra cool all Delhiites should be thankful for! 
Books On The Delhi Metro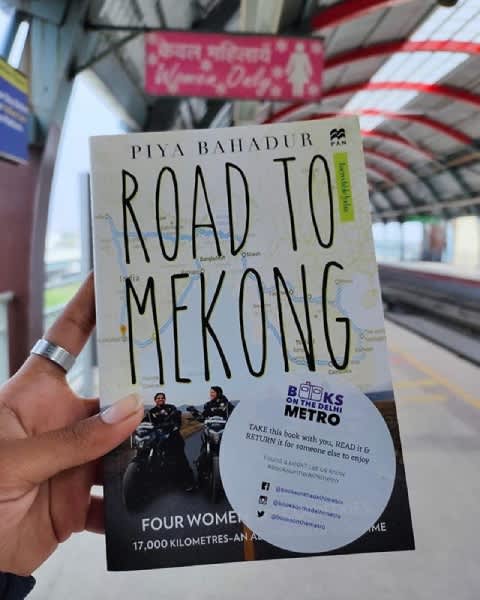 Picture Credits: booksonthedelhimetro
We all love to give books and get them in return, right? And the excitement increases exponentially when it's a surprise, for there's no better gift than a book for us bibliophiles. Books On The Delhi Metro is a beautiful initiative that never fails to cheer us up. The next time you see a book lying on a bench at a metro station, count yourself lucky for you have just been blessed by the book fairy! Take it home, read it and drop it off anywhere at any metro station for the next reader to discover it. We know it's not a rental store per se, but isn't the concept just beautiful?
Where | Aboard The Delhi Metro
Check Out Their Insta Page | https://www.instagram.com/booksonthedelhimetro/ 
So, what are you reading next?