Delhi
6 Eateries Where You & BFF Can Devour Yummies Under Rs 500 @ DDA Market, Hudson Lane
We're all familiar with our fair city's cafe hub Hudson Lane, especially for all North Campus students, aren't we? Well, there's one part of it that's still unexplored and has tons of budget-friendly yet yummy food options under 150 bucks (say what?)! This lesser-known part is the DDA Market and we've found numerous hidden gems which won't be harsh on your pockets there! You can devour everything from the South Indian dosa and North Indian chole rice to Tibetan momos and Middle Eastern shawarmas here, so let's dive into it without further ado!
1. Amma South Indian Cafe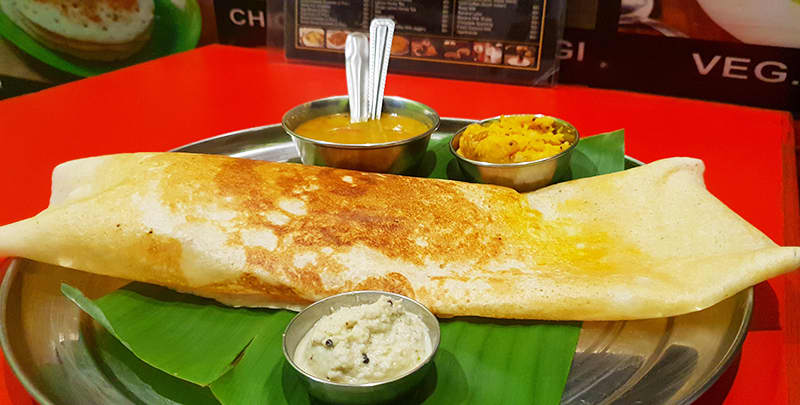 We're suckers for good South Indian food that's not overly priced and we believe that our search has come to an end. Amma South Indian Cafe is run by a South Indian family and will make you feel like home if tasty dosas and idlis are your things. They have an array of options when it comes to uttapams, dosas and authentic South Indian dishes like Idiyappam. They even offer some snacks and Chinese options if you're feeling experimental!
Where | Amma South Indian Cafe - Shop 19
Call Them | +91 8448 334 903
Timings | 9 AM - 10:45 PM
Meal For Two | Rs 300
2. Prince Snacks And Momos Point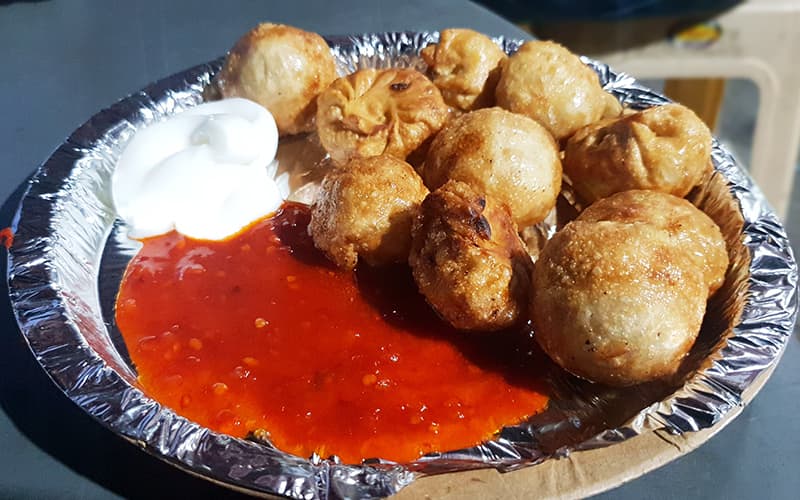 DDA might be the most unlikely place to find authentic Tibetan and Chinese food but tucked away in this market is the Prince Snacks And Momo Points. Quite like its name, this place serves a wide array of Chinese and Tibetan snacks to fill your appetite on a hungry evening. From noodles and Manchurian to momos, they have everything you need to kill your hunger pangs while being light on your pockets. The best part? Everything is prepared right in front of you including the momos which are freshly steamed or fried if you want. We could not resist having their Fried Veg Momos at just 70 bucks which were bang on the buck. Served with the classic momo chutney and mayo, these little treats were crunchy, well-fried and the filling hit all the right spots. We would defo recommend this eatery to all the momos lovers out there!
Where | Prince Snacks And Momos Point - Shop No 23
Call Them | +91 9818 282 448 & +91 9971 875 970
Timings | 11 AM - 10 PM
Meal For Two | Rs 300
3. Stack9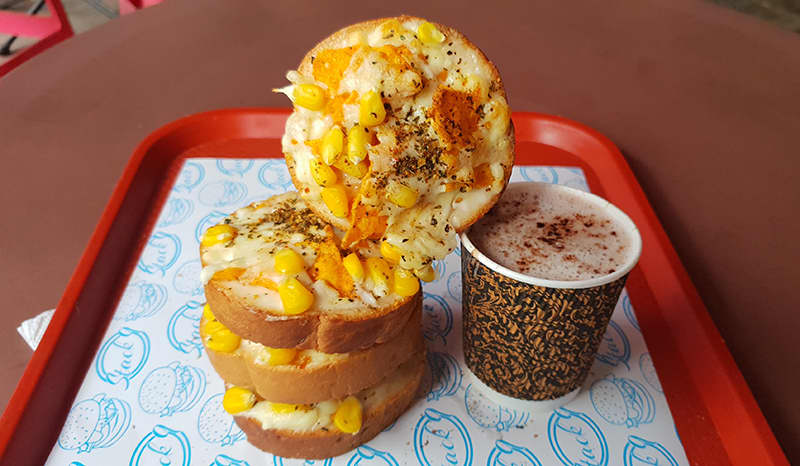 Stack9 is defo one of our faves in terms of variety and taste. It's a small joint with indoor and outdoor seating areas and offers all kinds of fast food dishes and drinks. We don't know the story behind its name but we surely know that this is the place to be if you wanna grab a quick bite between classes. Our favourite from here has to be their Corn and Cheese Garlic Bread combined with their Cold Coffee or Hot Chocolate, take your pick. They're also known for their Kurkure Momos if wanna try those!
Where | Stack9 - Shop No 13
Call Them | +91 9899 222 133
Timings | 11 AM - 11 PM
Meal For Two | Rs 500
Check Out Their FB Page | https://www.facebook.com/officialstack9/
4. Take N Taste Shawarma Zone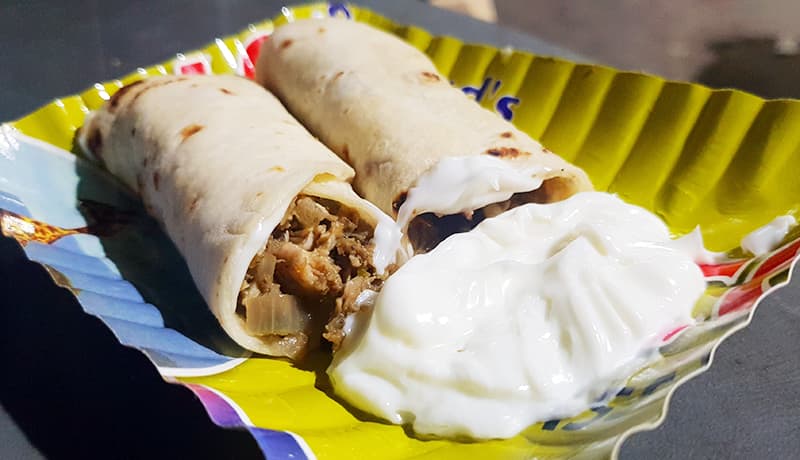 For all the non-vegetarian lovers out there (we did not forget about you), we found a hidden treasure in this market. Named Take N Taste Shawarma Zone, this eatery offers yummy Chicken and Mutton Shawarma Rolls that are both filling and within your budget. Their Chicken Shawarma Roll which we had was the perfect mix of meat and mayo wrapped in bread and left us wanting for more. This shop is especially generous with the mayo and we would recommend you take full benefit of that. Head over here with your bhukkad squad for an evening binge!
Where | Take N Taste Shawarma Zone - Shop No 24
Call Them | +91 9212 342 678
Timings | 4 - 10 PM
Meal For Two | Rs 100
Check Out Their FB Page | https://www.facebook.com/takentaste.786/
5. Suresh Fast Food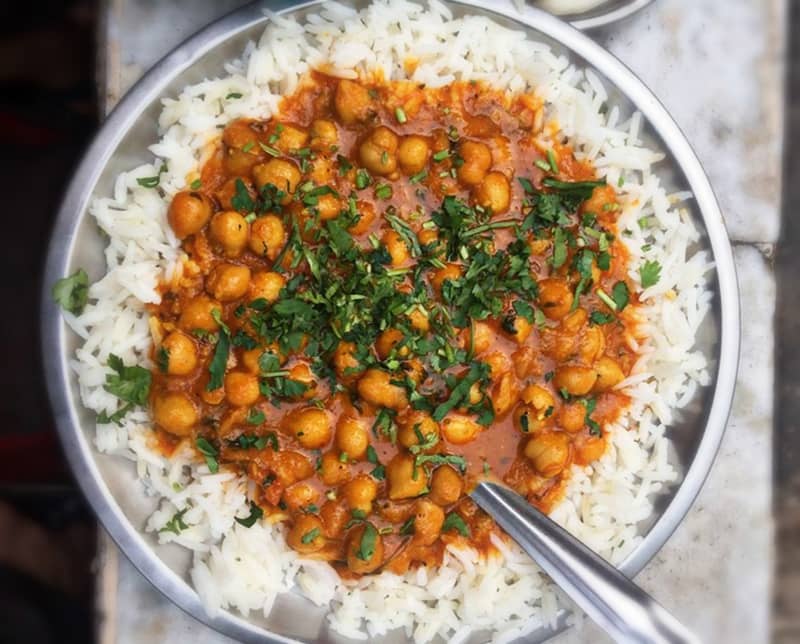 Hidden away from the main DDA Market, you will find treasures like Suresh Fast Food on the other side of the complex. Serving all kinds of homely North Indian items such as Chole Rice, Rajma Rice and all kinds of paranthas, this place is the perfect place if you are craving some filling yet economical food. We tried their Chole Rice and it immediately reminded us of our freshly served homemade food that's so wholesome. This place is a student-fave and is, therefore, always thronged with people. So what are you waiting for? Go try this one right away!
Where | Suresh Fast Food - Shop No 5
Call Them | +91 9873 476 713
Timings | 9:30 AM - 10:30 PM
Meal For Two | Rs 250
6. Recharge & Cold Drinks Shop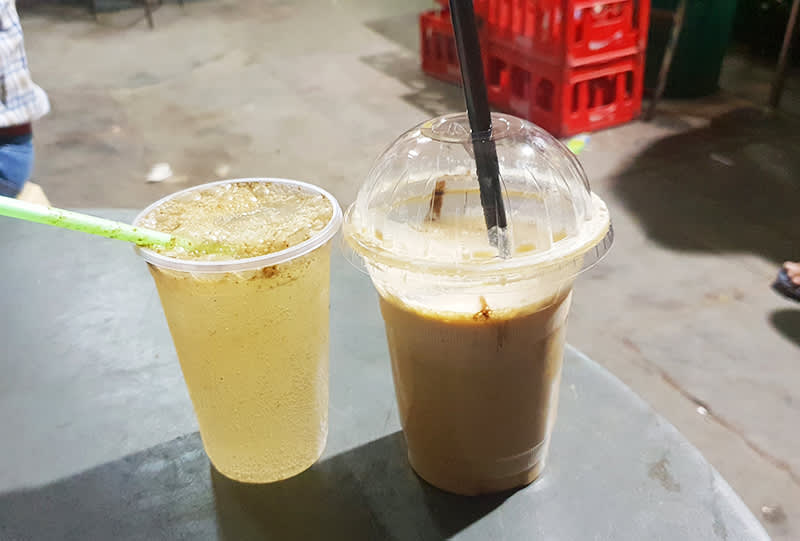 This tiny shack offers multiple beverages for the people who might be thirsty after trying so many other things on this list. With low-priced beverage options such as Cold Coffee and Nimbu Lemon, this is your go-to place to quench your thirst and tone down the spice of the momos chutney you just had. We were not disappointed with their offerings in the least bit and would advise you to check them out fosho!
Where | Recharge & Cold Drinks Shop - Shop 25
Timings | 10 AM - 10 PM
So, when you don't feel like spending big bucks at the numerous eateries at Hudson Lane, hop over to the DDA Market and nosh on yummies on the cheap!