Delhi
6 Easy Ways You Can Fashion Discarded Plastic Bottles Into Pretty Utility Items For Your Home
Hello, folks! We often see plastic bottles littered in the dustbins which consequently contributes to piling up of junk. So, instead of throwing them away, we have made a list of ways that you can actually use the old bottles and craft them into something that can be used around your home to add some spunk to your living space. Let's dive right into the list.
1. Bird Feeder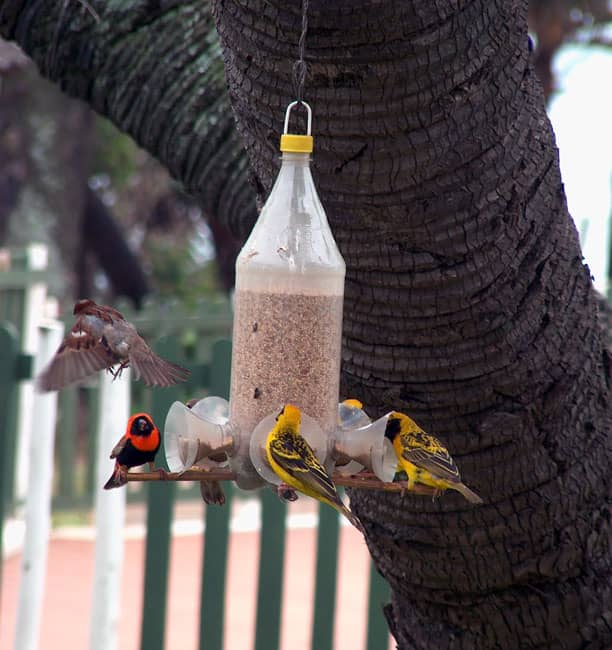 This one is something you can put up at home and it's pretty easy to make as well. All you will need is a plastic bottle that you can cut out in the most creative manner you can think of and decorate it. After it's done, fill it up with bird food and hang it on that tree in your verandah that's frequented by birdies. Yep, we can totally see ourselves doing this.
2. Indoor Planter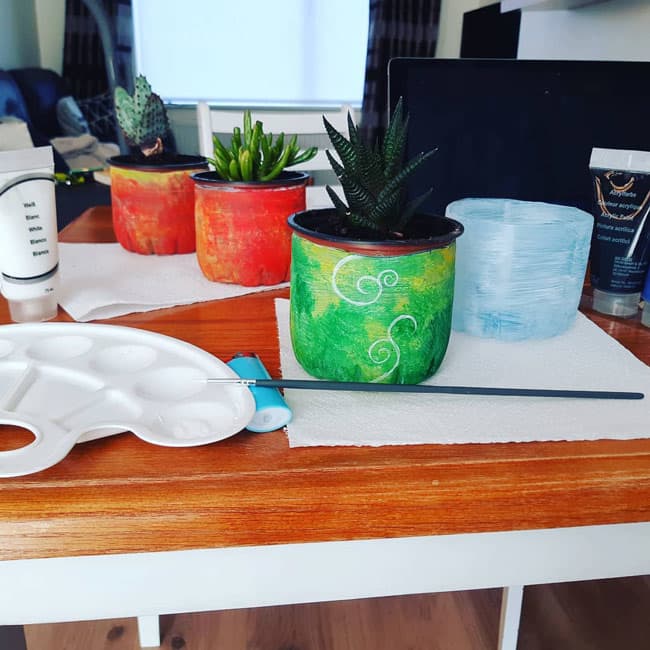 Picture Credits: heidi.wiese
It's a well-known fact that plants can brighten up your living space and will add a splash of green to your otherwise cold corner. But one of the best ways to use old bottles is by fashioning them into a planter that you can set up on your desk or in the living room. Yep, instead of spending hundreds of bucks on a planter, you can make and customise one as per your requirement!
3. Hanging Containers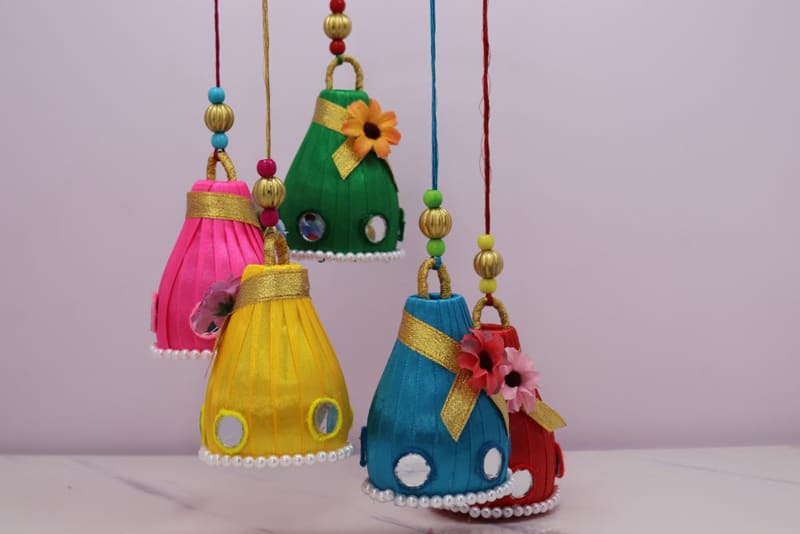 Picture Credits: skillflair
The next one on the list is hanging containers which you can use for either storage purposes or just to decorate a little corner in your home. All you will need for this DIY is some patience and a bit of imagination. Then you can either use to plant a little flower or just keep one of those important jewellery pieces!
4. Wall Planter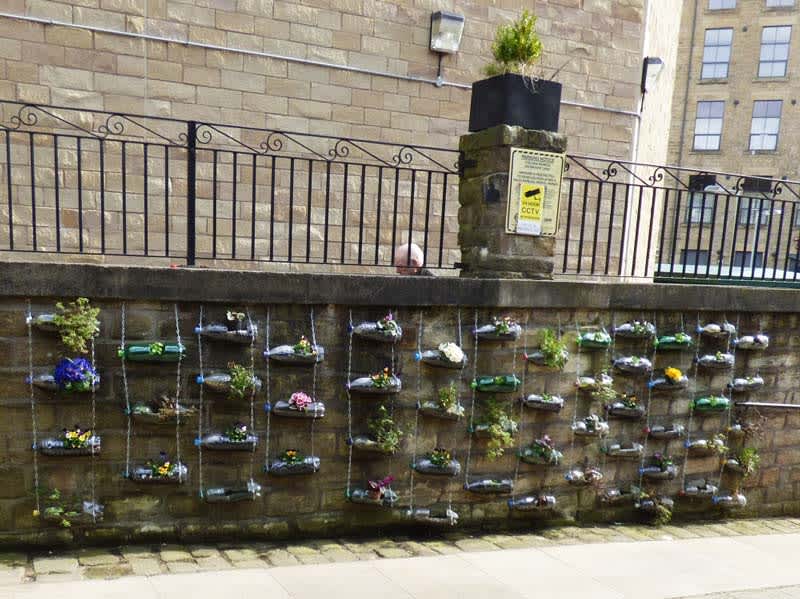 Wall planter makes for a gorgeous verticle garden which is not just easy on the eyes but is also a great way to have your own little garden if you don't live on the ground floor or you don't really have a space to accommodate potted plants. Stacked up together against a single wall, it's a great way to use your space and decorate the same.
5. Water Sprinkler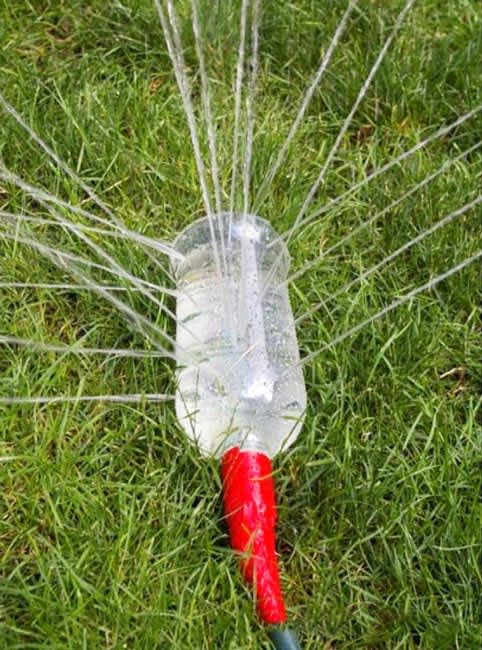 Picture Credits: notoriousstylez
If your house is blessed with a sprawling lawn then you'd understand the plight of watering the grass to keep it lush green. This is a great way to spray them without much effort and spending too much money on buying a sprinkler. All you will need is an old plastic bottle, duct tape and a pin to poke holes - easy peasy!
6. Pencil Stand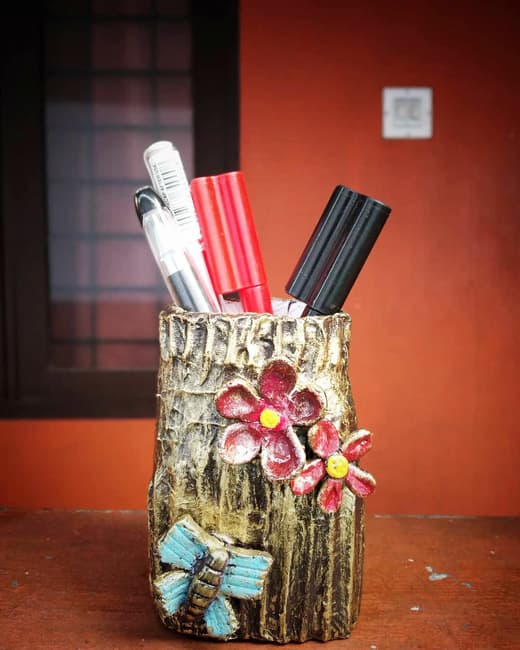 Picture Credits: craft__hub___
This one is pretty easy and all you will need is to unleash your artistic streak and a dash of creativity. Then you can use your old soda bottle as a new and absolutely quirky pencil or pen stand. The quirky stand can either be placed on your desk or you could keep it on your shelf, either way, this one useful decorative piece to add to your space.
So, which of these are you going to try?