Delhi
6 Dishes Like Bacon Wrapped Chicken That'll Blow You Away @ Cafe Diva In RK Puram
Cafe Diva, a pretty well-known name for all the Italian gourmands out there, has been dishing up yummies for ages. A mix of fine dining plus a trendy café vibe, Café Diva at Sangam Courtyard stands out owing to its brightly-lit ambience and gracious and super hospitable service.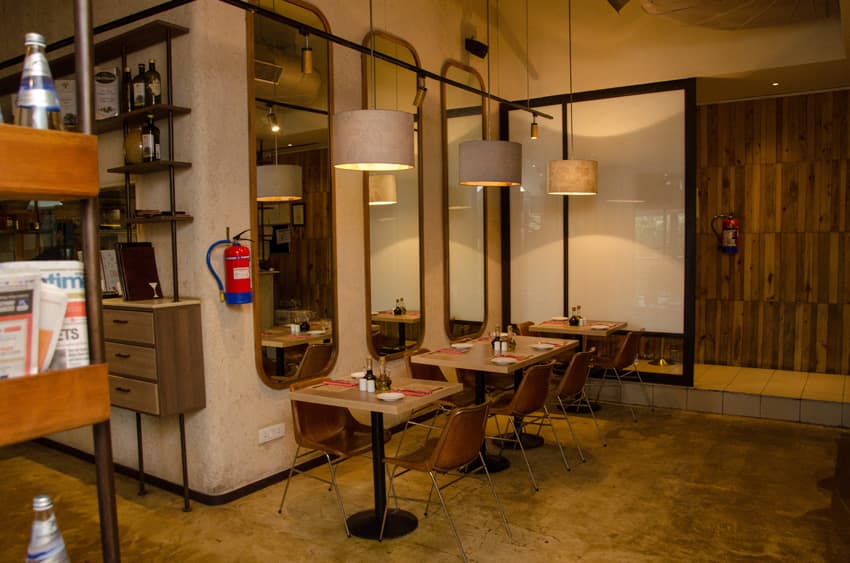 These guys recently came out with a new menu which is an amalgamation of European and Italian delicacies but you'll also find some Asian flavours on the menu here and there. We marched over with hungry bellies and our camera phones at the ready to try all these new yummy dishes and here's all the awesomeness we unearthed!
1. Kiwi & Mint Cooler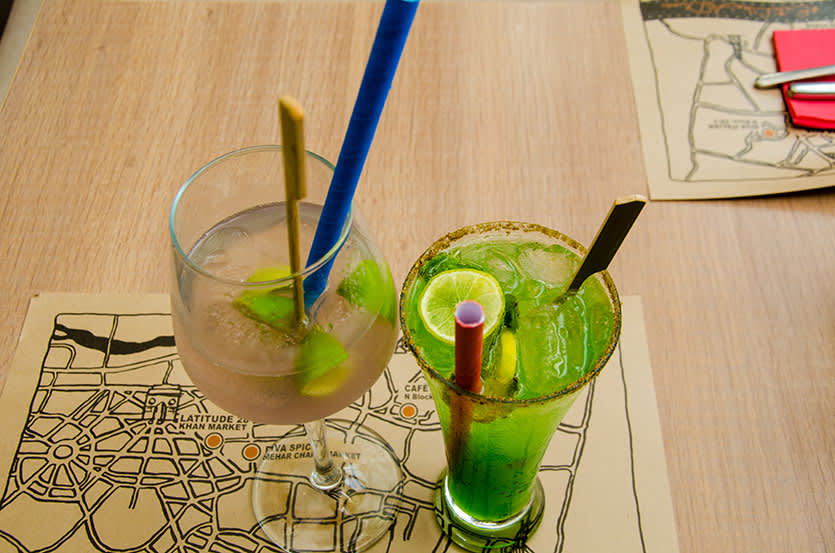 This Insta-worthy drink looked superbly refreshing the moment it was placed in front of us. The addition of jaljeera on the rim reminded us of our childhood summer memories. With ingredients like kiwi and mint, this citrus enriched drink was perfect for us to cool down in this sweltering weather. Served with lots of ice and a mint leaf on top, the sweetness added to this beverage was just enough to cut down the tanginess and also complemented the other flavours really well. All in all, make sure you order this one!
Price | Rs 250
2. Zucchini Carpaccio, Roasted Tomatoes & Rocket Salad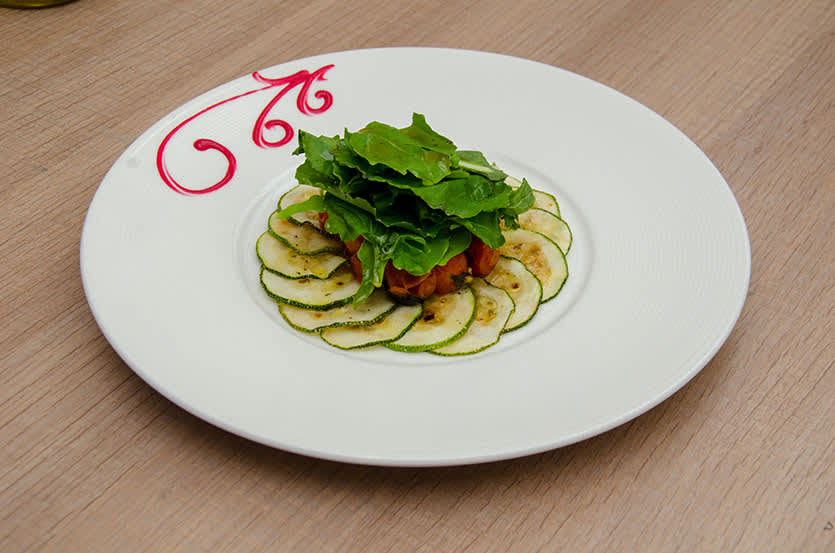 This plate was a perfect example of how we like our salads, a harmonic blend of flavours and textures. On a bed of roasted tomatoes and beautifully laid zucchini slices (carpaccio) lay fresh rocket leaves drizzled with light but flavourful vinegar. The roasted tomatoes lent the dish a hint of earthiness and their natural sweetness was balanced by balsamic vinegar which was packed with strong punches of savoury and sour, which we loved. The zucchini and rocket leaves were fresh and well-seasoned with lemon juice, olive oil, thyme, salt & pepper. This snack was a torrent of textures that we still can't get over and we bet you won't be able to, too!
Price | Rs 460
3. Wood Baked Flatbread With Sundried Tomatoes, Rocket Leaves & Crumbled Feta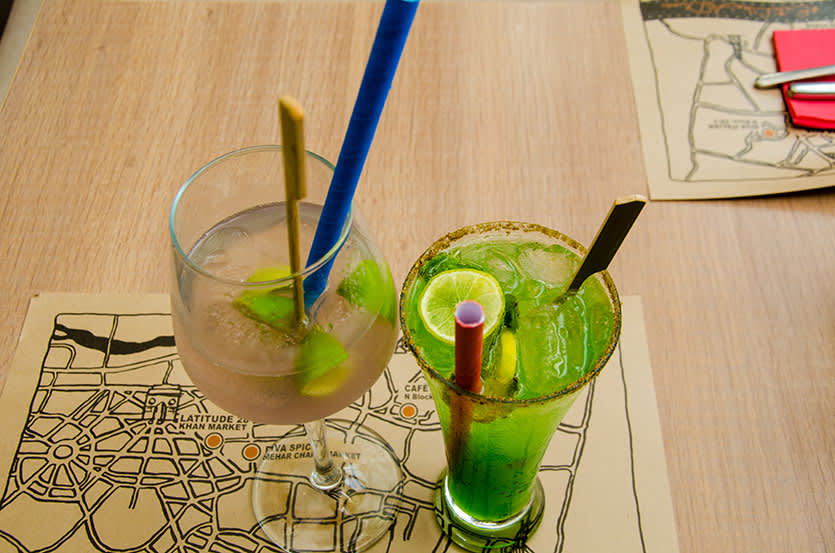 This salad, made with splendidly flavoured sundried tomatoes, rocket leaves and the best feta cheese crumble ever was served to us on a slowly baked flatbread. We could smell the butter off of that flaky and warm bread. The feta was milky, cheesy and instantly melted in our mouths. Curiosity got the better of us, so when we enquired about the tomatoes, we were told that they'd been dried for three months and then preserved, giving it their signature sweet and umami flavours. Though the dish had many components, they all came together to complement each other quite well. If you aren't a salad person, try this, it might just change your opinion!
Price | Rs 410
4. Wok Tossed Prawns With Garlic Butter & Pink Peppercorn
From the Asian additions to the menu, we tried this seemingly simple dish, but let us tell you, there was absolutely nothing simple about it. The stir-fried prawns were seamlessly cooked, giving them their beautiful golden colour. In terms of flavour, this dish was undoubtedly a superstar, with a tinge of sweetness being provided to it owing to the caramelization of the prawns and strong salty and garlicky flavours because of the generous use of garlic butter. Seafood lovers, this one's especially for you!
Price | Rs 570
5. Bacon Wrapped Chicken Breast With Lime & Cherry Tomato Sauce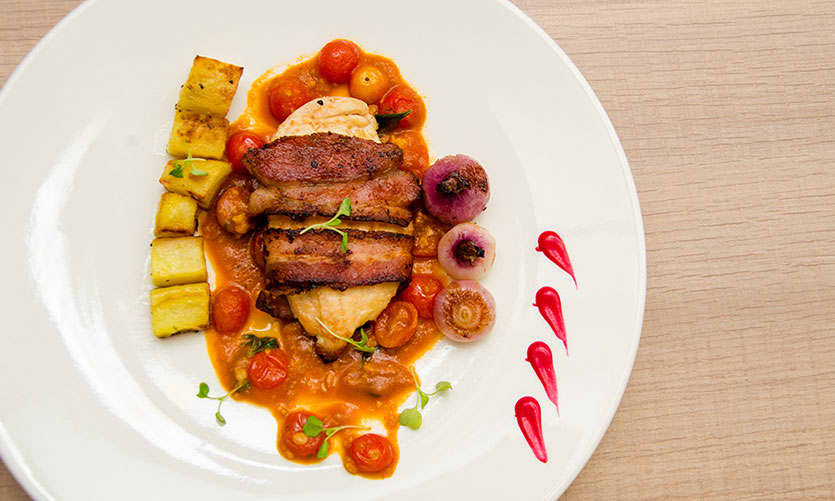 For the main course, we had this beautiful dish that truly was a sight to behold. The chicken was effortlessly cooked and came encased in bacon, which proved to be the perfect wrapping for the delicious gift inside. The rich and thick tomato sauce tied the whole dish together and elevated the flavours altogether. This gorgeous plate of intricate flavours is something our palates will remember for a long time!
Price | Rs 710
6. Classic Tiramisu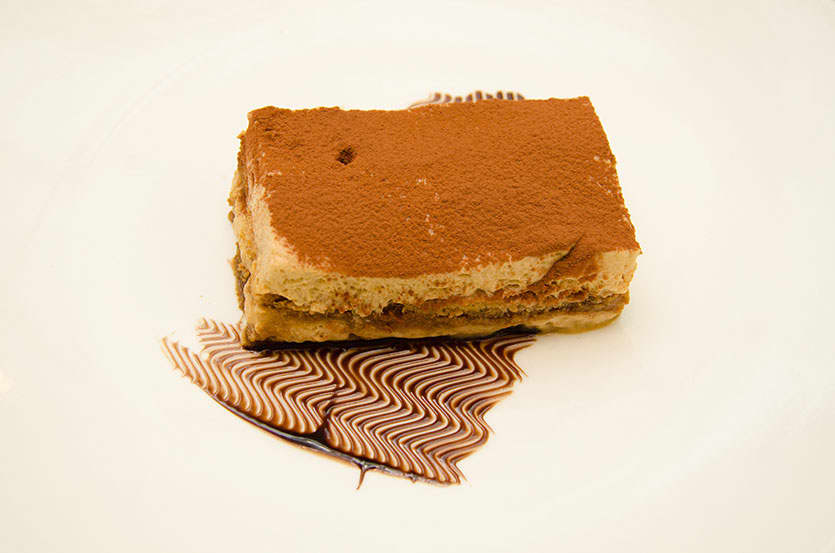 Since we just couldn't pick what to have for dessert thanks to their perplexingly amazing menu, we let the staff decide for us. They chose to surprise us with a classic Tiramisu. Neither too sweet, nor too bitter, this item was a delight for our taste buds. The mascarpone cheese and coffee soaked bread slices could be tasted distinctly. Altogether, it made for one heck of a dessert. It was light, airy and a perfect meal ending dish! 
Price | Rs 350
For a full-on hogging session over lively conversation and great drinks, head out to the quaint and perfect Café Diva!
Where | Cafe Diva - Sangam Courtyard, RK Puram
Call Them | +91 11 3923 5623
Timings | 11:30 AM - 11 PM