Delhi
6 Desified & Cray Cocktails We're Waiting To Get High On @ Horn OK Please Food Truck Fest!
Picture Credits: omnihotels
Delhi's Original Food Truck, Pepsi presents Horn OK Please is almost here and we're about to give you 6 more reasons to head straight on over! So get this - Delhi Cocktail Week is gonna be setting up a rad AF Cocktail Bar for y'all booze-heads and we've pried out a list of 6 ah-mazing and thoroughly desi-fied (it IS a food truck fest after all) cocktails that you just gotta glug down there on 5th November - read on!
1. Kaala Khatta Moscow Mule
 
They say don't mess with the classics, but if a lil experiment can turn the classic into something totally RAD, then why not! The awesome peeps over at Delhi Cocktail Week are giving our classic Moscow Mule a twist by adding our fave chuski flavour - Kaala Khatta to vodka, ginger ale and lime wedges and making a Kala Khatta Moscow Mule out of it! Okay, this one begs to be tried for sure!
2. Gulabo LIIT
The all-time fave Long Island Iced Tea, or, as we know it - LIIT, is gonna be given a facelift here too - it'll be a chatpata pink colour people! Besides the usual vodka, white rum, gin, lime and Pepsi, these guys are also adding rose syrup *OMG wow* to give it a brand new chulbuli colour and we can't wait to get high on this one!
3. Ganne Ke Juice Wali Margarita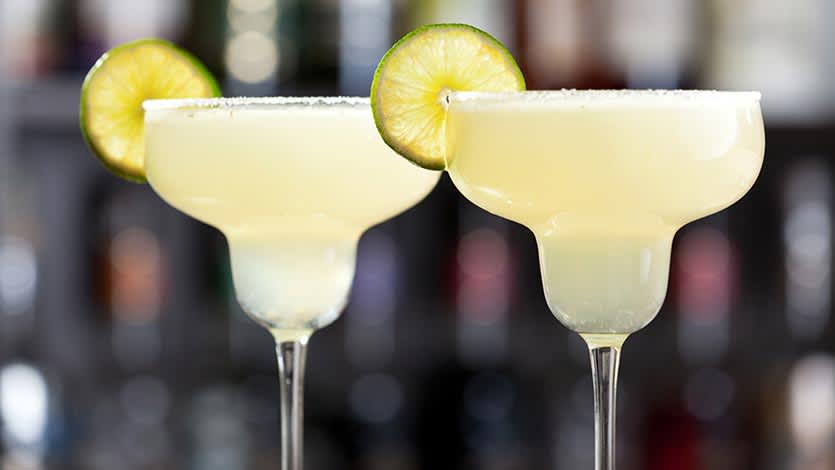 Picture Credits: nbcnews
So you thought that your Margarita couldn't taste any better? Then think again, 'cause these guys are literally magicians behind the bar! We mean, who could have thought of adding gaane ka juice (sugarcane juice to you) to the magical mixture of tequila, rock salt, mint and lemon juice? Woah, we're SO going to been slurping on this one, folks!
4. Basanti Banta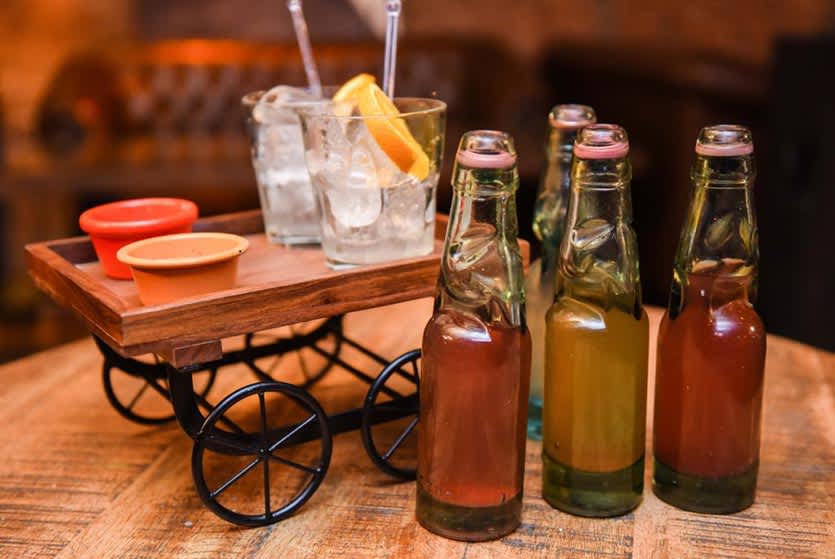 Picture Credits: TheHotelExplorer
So our summer-time angel is on this list too and trust us, you wouldn't wanna miss this one out! The Basanti Banta served here would consist of vodka paired with sweet & sour homemade masala topped with bubbling and crisp soda. Who knew our kanche wala banta would turn into a cocktail someday *starry eyed*?! 
5. Sharabi Chai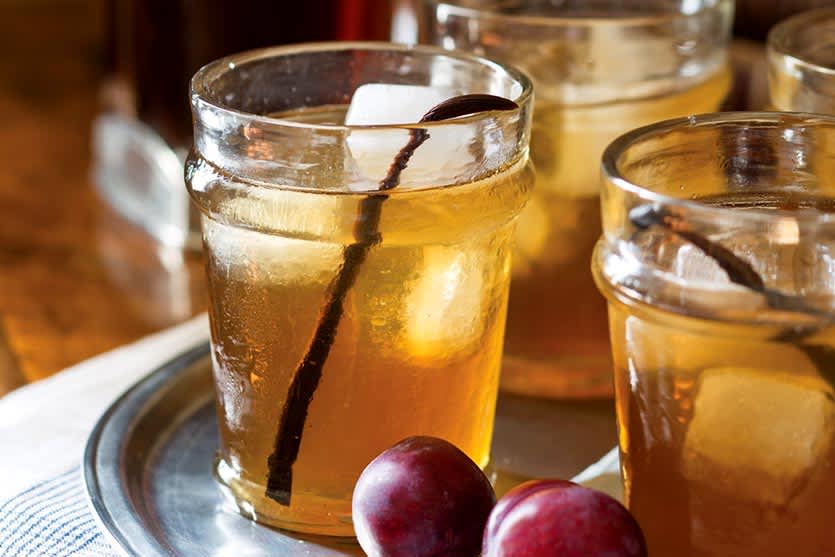 Picture Credits: Victoria Magazine
Now this one legit took the cocktail game to a new high! The peeps from Delhi Cocktail Week are making our sanskari chai a cocktail diva! They're giving the chamomile tea a sweet and sour ta6 Desified & Cray Cocktails We're Waiting To Get High On @ Horn OK Please Food Truck Fest!ste by adding Wisken Whiskey to it. Crazy, but quite innovative, nahi? 
6. Cuba Libre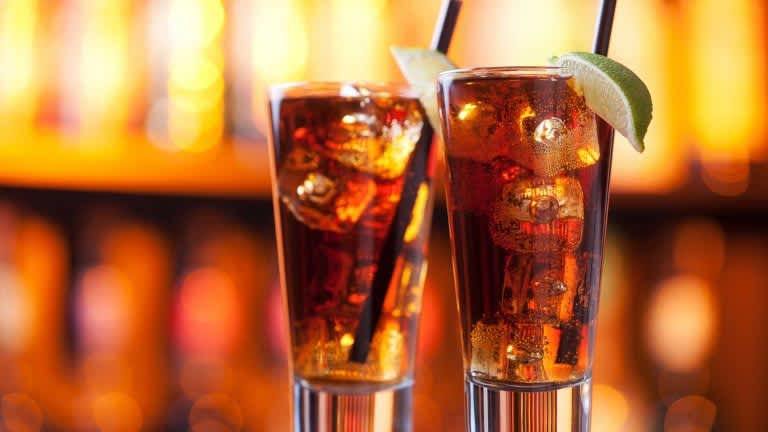 Picture Credits: Himbuds
This one's a caffeinated cocktail that has your winter saviour - rum, teamed up with tart and zesty lime wedges and our beloved Pepsi, giving you a never-tasted-before flavour and you have to give this one a try!
Already know which ones you'll be trying first?! Don't forget to fill your tummies at the 40+ food trucks that are gonna be lined up at this event before going all-out at the bar *smirk, smirk*! 
Seeya there!
Event Dates | Saturday & Sunday, 4th & 5th November
Timings | 11 AM - 10 PM
Location | Gate No. 14, Jawaharlal Nehru Stadium 
RSVP On FB Here | https://www.facebook.com/events/1955604748029371
Buy Your Tickets Online Here | https://goo.gl/G3oBzJ
Tickets will also be available at the venue!