Delhi
6 Delish Dishes To Try From The Plethora Of Food Carts @ Nescafé Presents Horn OK Please
Hello, awesome Delhizens! We're sure by this time you all are well aware that Delhi's Happiest Food Festival - Nescafé presents Horn OK Please co-powered by VI-JOHN and Mahou is hurtling back to the city with its 5th edition, and it'll be more kickass than ever before! This fest is called Delhi's Happiest Food Festival and for all the right reasons - there'll be a bunch of food carts stationed here, which will be serving up lip-smacking food all weekend long. Wanna find out what to look forward to? Then keep scrolling and bookmark away folks!
1. Shikanji @ Lemon Ji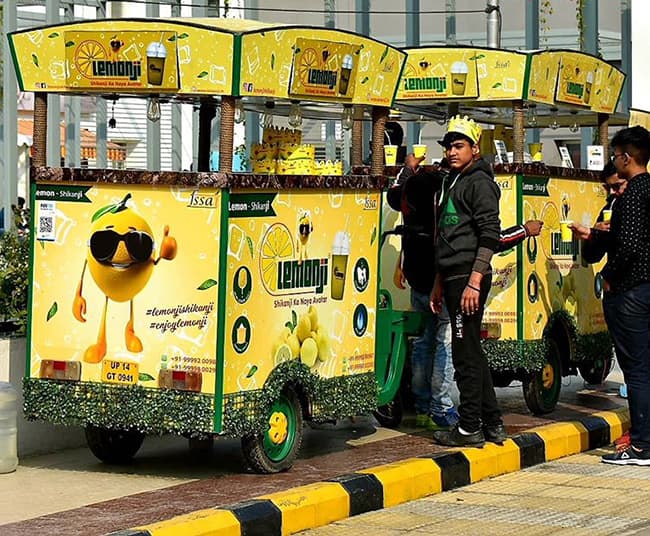 Since you'll probably want to walk around exploring all the awesome things on offer at this CRAZY fest, you'll naturally need to keep yourselves hydrated and Lemon Ji shall make sure that you do just that. They'll be serving boatloads of their delicious Shikanji, so make sure you make a pitstop here and grab your glasses!
Skim Through Their Insta Feed | https://www.instagram.com/lemonjishikanji/
2. Kiwi Kulfi @ King's Kulfi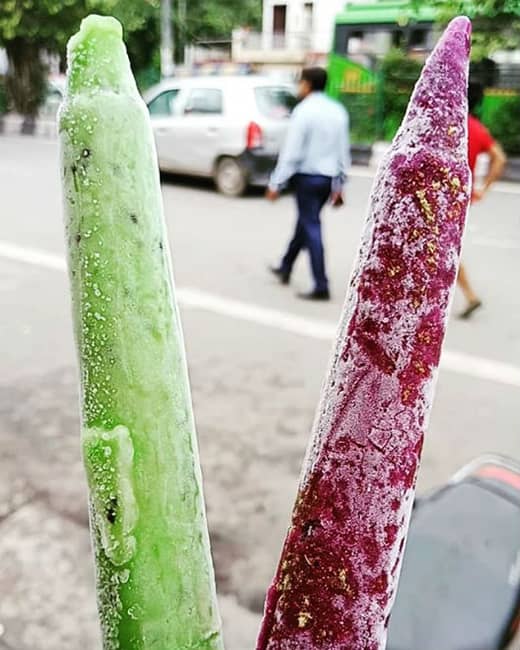 King's Kulfi is making its way to Horn OK Please, people! These guys are known for their kickass collection of insane varieties of fruit kulfis like Jamun, Kiwi and even Kesar Pista and more. Plus, they also serve ice cream sundaes for the insatiable ice cream addict in you, so drop by here fosho!
Check Out Their FB Page | https://www.facebook.com/KINGSKULFI/?tn-str=k*F
3. Ferrero Rocher Paan @  Banaraas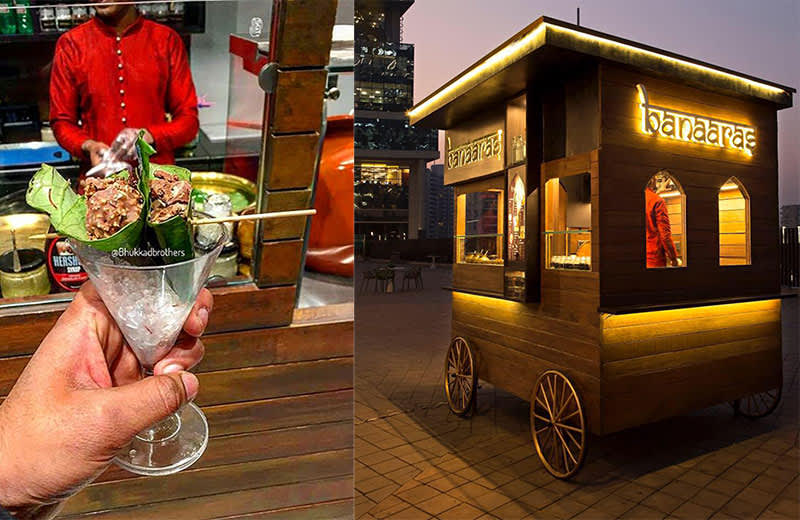 Picture Credits: bhukkadbrothers
For all you paan lovers, Delhi's Happiest Food Festival just got a whole lot happier - 'cause Banaaras is coming over to enthral you with their lip-smacking paans! These peeps do quirky kinds of paans you'll love like their chocolate-loaded Ferrero Rocher Paan and Cold Paan (this one comes lots of with shaved ice), so defo keep an eye out for this one!
Check Out Their FB Page | https://www.facebook.com/banaaraspaan/?ref=br_rs
4. Peach Iced Tea @ Brewhouse Ice Tea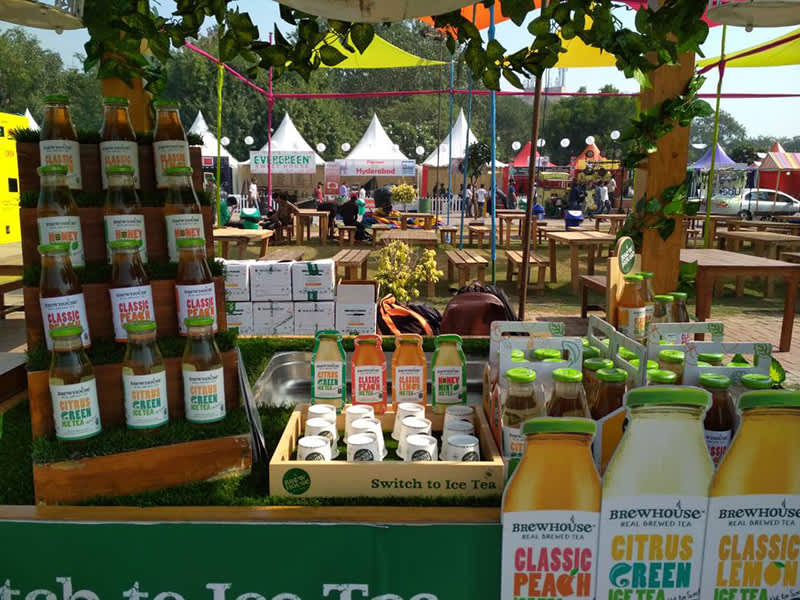 If you love tea, chance are you've prolly already tried Brew House Tea! These peeps will serve you with their amazing range of iced teas including Peach, Lemon and more, in a cutesy bottle you can carry around at Horn OK Please! If that ain't an amazing piece of news for you chai lovers, then what is?
Check Out Their FB Page | https://www.facebook.com/brewhouseicetea/
5. Barbecue Burgers @  BBQ Ride India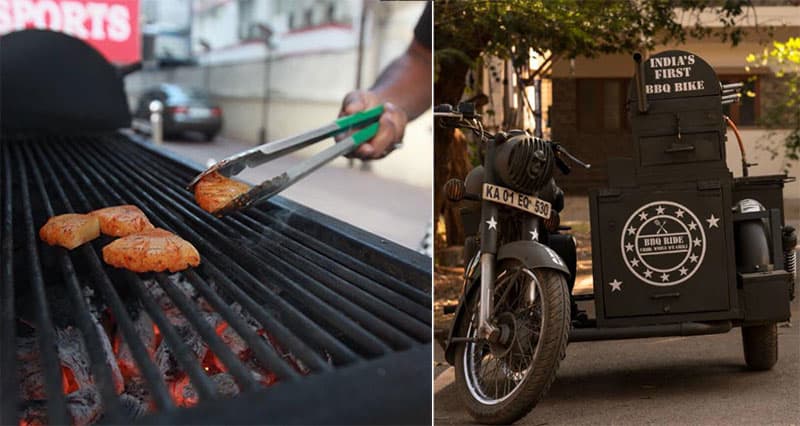 BBQ Ride India offers barbeque on wheels! Literally! These peeps make sure you get piping hot and meaty yummies served straight outta custom-made bikes. They serve everything from Chicken Wings to Barbecue Grilled Burgers and you can catch them in their element at Horn OK Please food fest at JLN Stadium!
Check Out Their FB Page | https://www.facebook.com/BBQrideIndia/?ref=page_internal
6. Candy Kingdom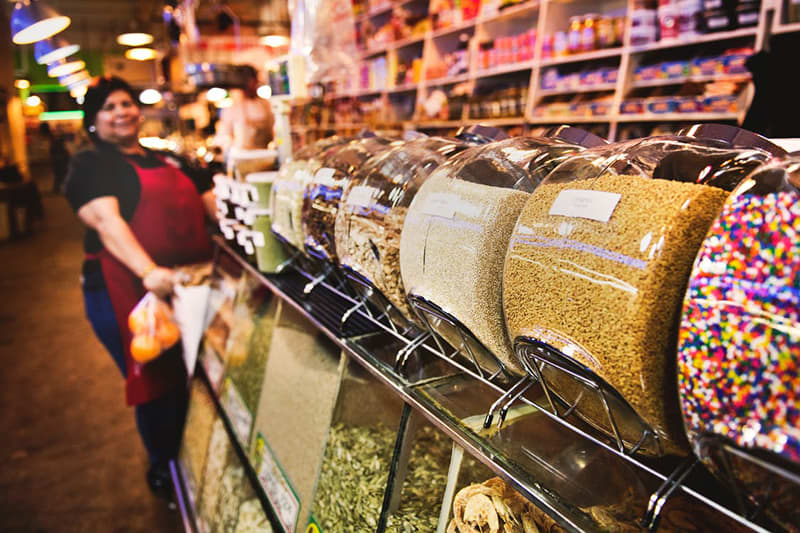 This Is A Representative Image
As kids, we absolutely adored candy in all forms, right? Well, it's time we relive our childhood again with the amazing candy collection by Candy Kingdom! Or if you plan to bring your lil munchkins, you can let them indulge in this goodness as well - 'cause these peeps are making their way to this brilliant food fest this March!
In addition to all this, Horn OK Please will also feature 20+ homegrown bands & artists performing LIVE, a flea market called The Quirk Bazaar, a fun-filled Kiddie Land for your all the kiddos out there, a Walking Street lined with top-notch eateries with lots of cosy al fresco seating areas, an ATV track for the adventure junkies, a student-friendly zone called The Grub Campus where everything will be available for under Rs 250, a Dessert Lane and much more! But did you know that kids under 8 years of age will get FREE entry? Yep! So think no more and make sure you swing by with the squad!
Where | Gate No. 14, Jawaharlal Nehru Stadium
When | Friday - Sunday, 1st - 3rd March
Timings | 12 Noon - 10 PM
RSVP On FB Here | https://www.facebook.com/events/557065438127159/