Delhi
6 Day Care Centres That All Ya Working Parents Need To Check Out For Proper Nurturing Of Your Kiddos
We all wanna give our tiny tots the best time of their lives, filled with laughter, fun and joy! So, to nurture them in a caring and loving environment while you work your way through the deadlines and targets at work, what's better than a dedicated day care centre? Nothing, absolutely nothing!
And to give your kids the best of care, we picked out 6 amazing day care centres in the city that have got your back, check it out! 
1. 360 Degree Kids Day Care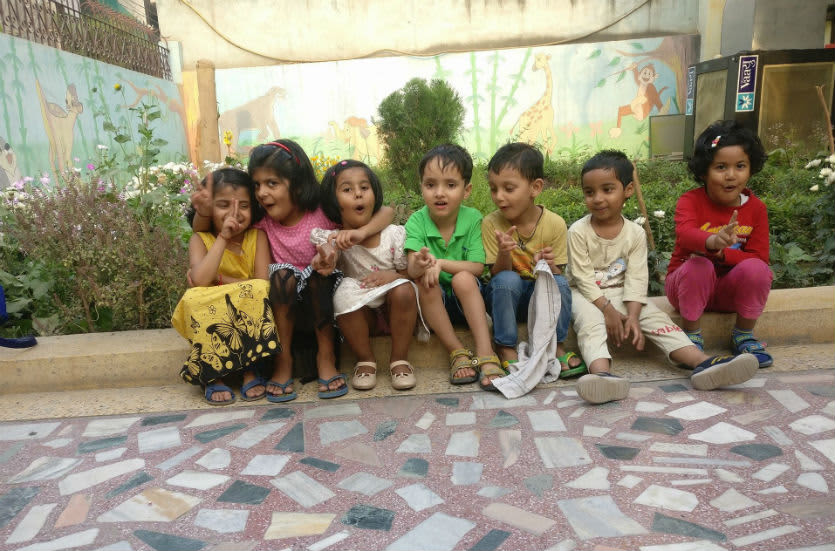 It's absolutely necessary to foster the child from a very tender age and 360 Degree Kids Day Care helps children develop an active learning and healthy competitive spirit through various activities, and many other skills *NAICE*! So check out this place for your little one's perfect growth. 
Where | RZ A 1/21, Vijay Enclave, Palam Dabri Marg, Sector 1A Dwarka, Mahavir Enclave
Call Them | + 91 8527 177 855
Check Out Their FB Page | https://www.facebook.com/360DayCare/
2. Bubbles 'n' Blossoms
Bubbles 'n' Blossoms in Gurgaon believes in providing the highest quality of childcare in a safe and loving environment for your li'l ones! From their infrastructure to teachers to the early child-centric learning programmes to nutritional menus, everything here is designed to provide the best care for your child. 
Where | S -18, Uppals Southend, Sector 49, Sohna Road, Gurgaon 
Call Them | + 91 9910 062 109
Check Out Their FB Page | https://www.facebook.com/bubblesnblossoms
3. The Banyan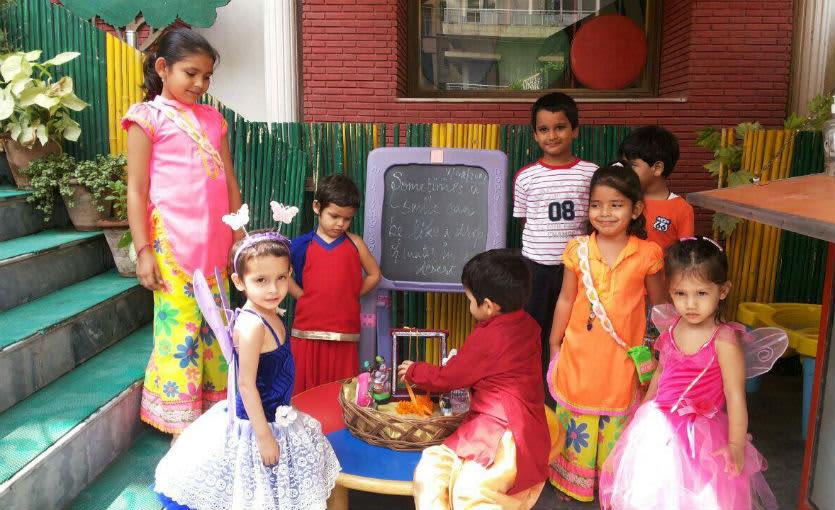 Day care centres are the saving graces of all the working parents! And if you agree with us then The Banyan in Safdarjung Enclave is just what you need. This centre deserves a mention 'cause it's one of the few corporate day cares which fulfill all the needs of all ya hard working parents! So, check this one out right now. 
Where |  B–4/42, Safdarjung Enclave
Call Them | +91 11 4174 1418
Check Out Their FB Page | https://www.facebook.com/TheBanyan1
4. Twinkling Star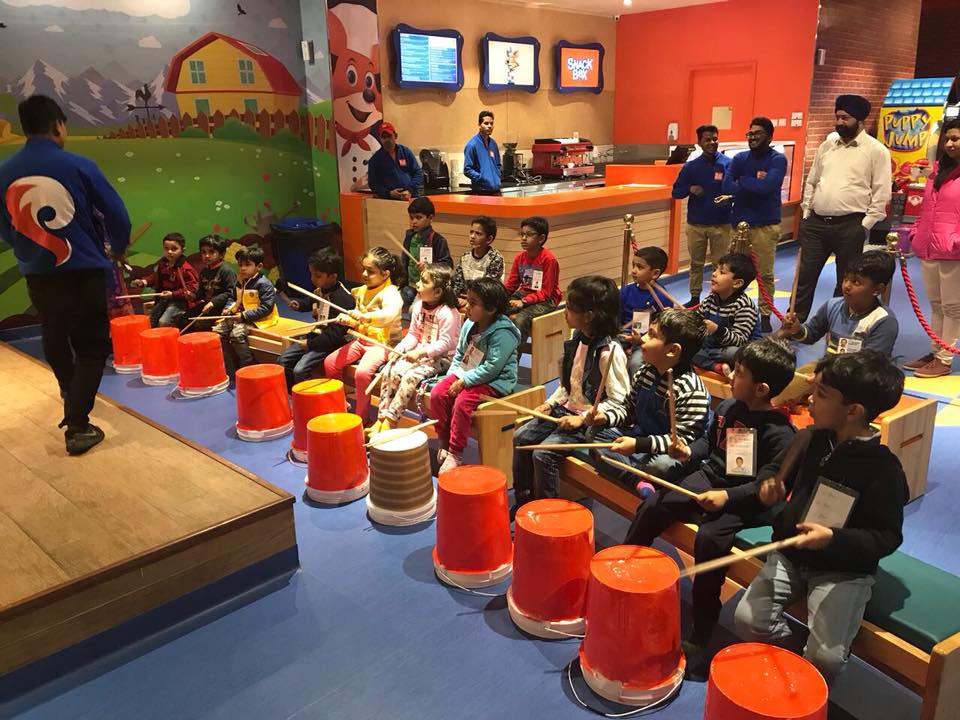 The lovelies at Twinkling Star work towards improving your child's cognitive, motor and social skills, which ultimately enables them to build a strong foundation of learning and growth! This place offers a safe and educationally engaging environment, so defo call 'em up! 
Where | Sector 117, KO-05, Noida
Call Them | + 91 9871 124 499
Check Out Their FB Page | https://www.facebook.com/TwinklingStarOfficial
5. Naughty Genius Daycare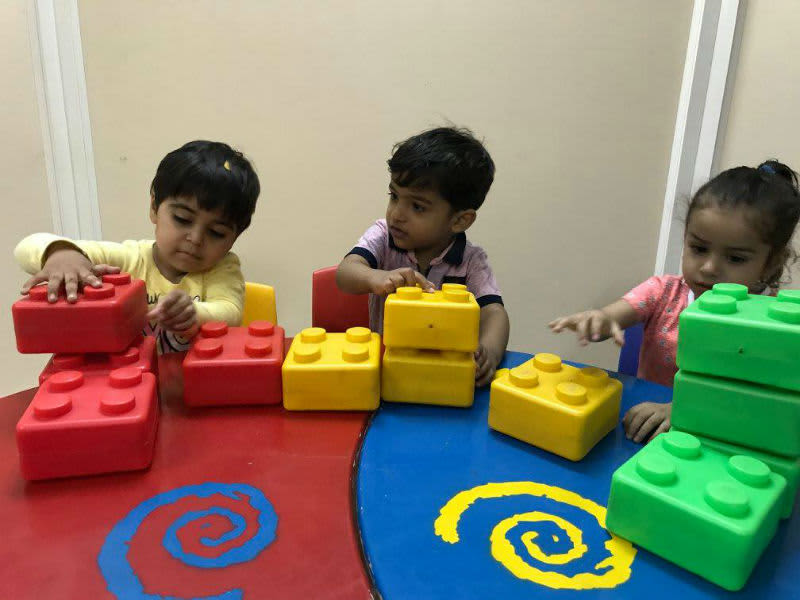 These guys believe in taking care of your kids in the most creative and innovative way possible! They engage and encourage every child to take part in activities like clay making, colouring and painting that basically requires your tiny tots to showcase their creative side. 
Where | 13/24, West Patel Nagar 
Call Them | + 91 9999 005 558
Check Out Their FB Page | https://www.facebook.com/NGPatelNGR
6. The Little Company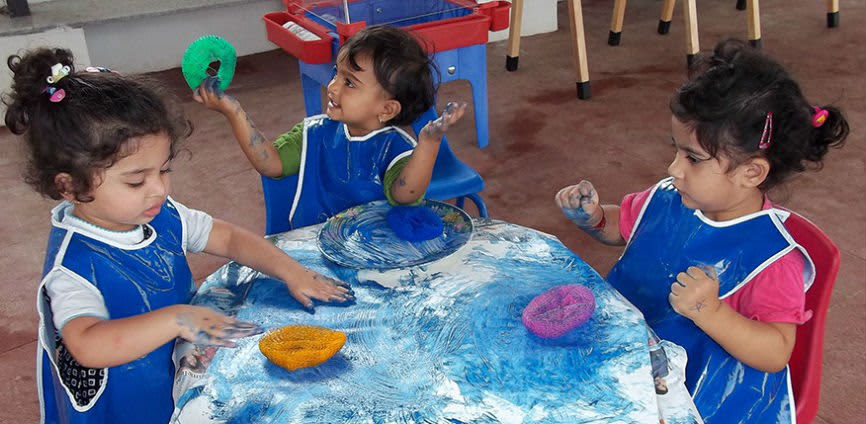 With an experience of a decade, The Little Company is a chain of corporate day care centres in India. Working closely with parents and corporates to help create and provide a caring environment, these guys cater to an age group of 6 months to 6 years. So, defo put this one on your list! 
Where |  216, Okhla Phase III, Okhla Industrial Area
Call Them | + 91 11 4060 6000
Browse Through Their Website | http://thelittlecompany.co.in
Which one are you picking out?!