Delhi
6 CRAZY Stationery Items To Score From The Quirk Bazaar At MAGGI FUSIAN Presents Horn OK Please
The information in this article might be outdated.
Hello, shopaholics! We know you guys absolutely love bagging the cutest stationery items that you can get your hands on. And so, we've curated a handy list of some totally ah-mazing things that you must hoard at the Quirk Bazaar at MAGGI FUSIAN presents Horn OK Please driven by Spinny and co-powered by Nescafe and Sparx. Start stuffing your wallet already for you'd wanna bring home all these cute and zany finds!
1. Notebooks With Sassy Quotes From The Glitter Cup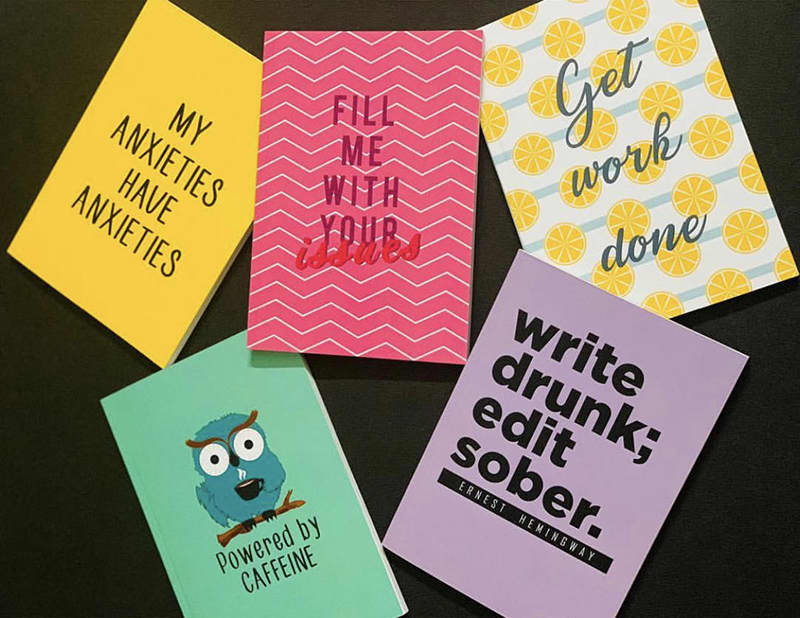 The Glitter Cup is carting over to Delhi's Happiest Food Festival with their CRAZY variety of totally quirky notebooks. And we're kinda losing it over their range of notebooks with sassy quotes on the covers like 'My Anxieties Have Anxieties' and more. Apart from these, they also have these really aw-dorable Unicorn Fur Notebooks and a bunch of other stuff that you must check out, like cutesy colourful pens and even Thanos keyrings - pretty rad, ain't it?
2. Quirky Posters From Posterhook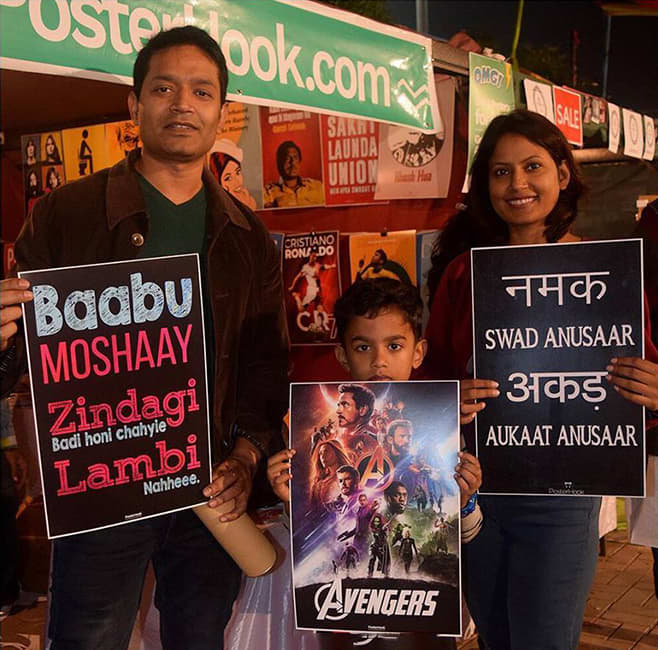 Posterhook is a name that's known for their collection of posters with hilarious and unconventional quotes like 'Laal Quila Laal Hai Bhai Tumhara Maal Hai' or 'Namak Swad Anusaar Akad Aukaat Anusaar' to name a few options, on them that you must defo check out. From witty to fandom posters, these folks stock them all. These will definitely add a bit of funk and personality to your personal space so bringing one home from this awesomesauce carnival is sorta mandatory!
3. 3D Pop-Up Cards From Wee Bit Of Love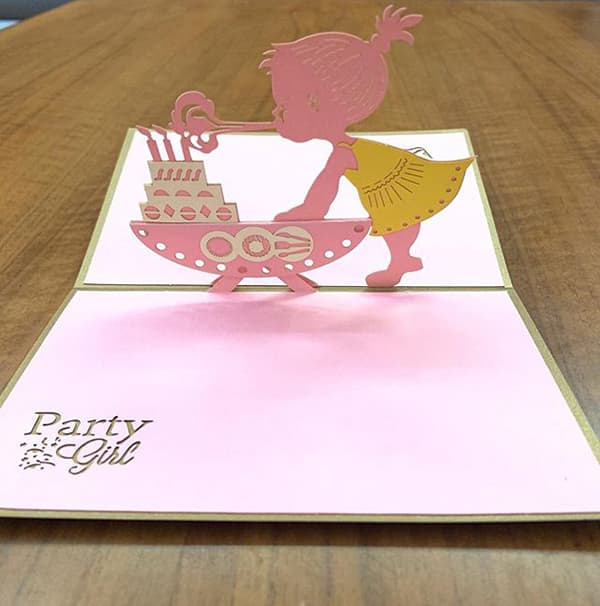 Gifting can be a pretty tedious and confusing task and what's better than an adorable greeting card? Nothing at all! Wee Bit Of Love is bringing a collection of splendid 3D Pop-Up Cards that must find a way to your collection if you wish to gift something to your best bud or maybe your beloved sibling. These come in several shapes and sizes and are sure to make a lasting impression on the receiver's mind!
4. Witty Quotation Notebooks From Paperphile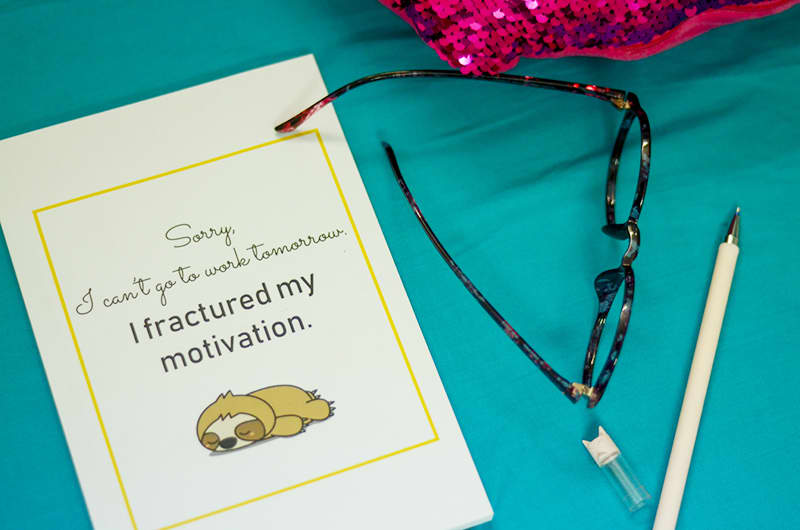 Paperphile is bringing their collection of pretty, muted coloured notebooks with clever and comical quotes on them that all you stationery hoarders must definitely check out! After all, working becomes all the more fun when it's a cutesy book, right? Apart from these, you can also snag vibrant bookmarks and many other cool things from their stall at the Quirk Bazaar!
5. Leather Journals From Fitoor Co.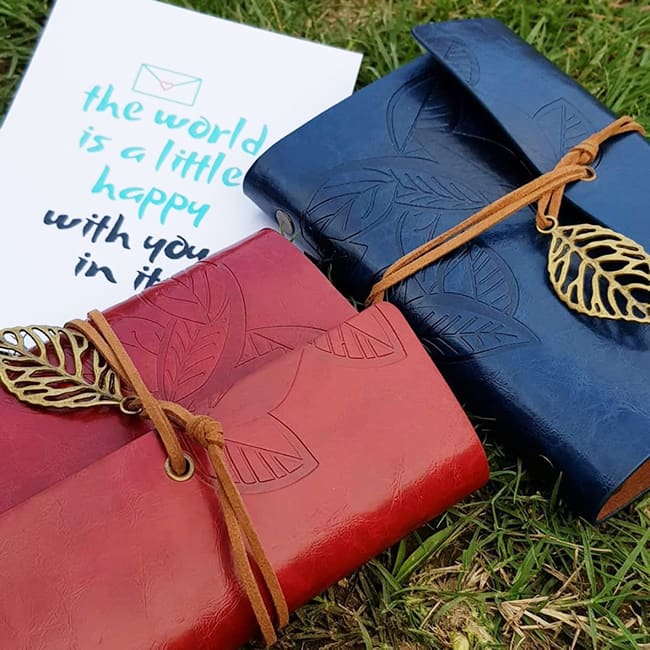 Writing journal is not just an art, it's the form of most intimate expression out there. And Fitoor Co. understands this emotion, so they're bringing their range of Leather Journals which look extremely elegant and make for just the thing that will excite the writer in you. Don't these beauties look like something that you MUST absolutely get your hands on?!
6. Emoji Bag Charms From Figures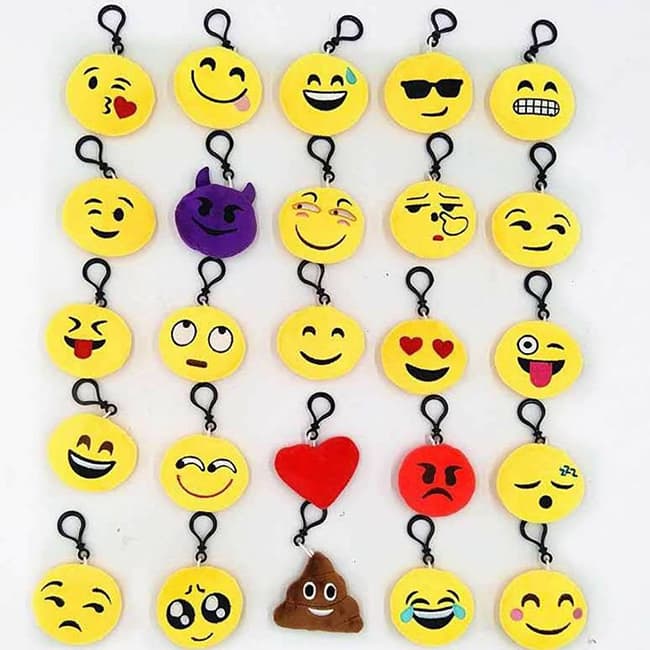 Bag Charms are something that can easily be defined as a guilty pleasure. These personal totems don't just make your stylish bags snazzy, but they also make it look absolutely chic and lend that touch of personality to your belongings. We're excited about the cutesy emoji bag charms that you can get your hands on, while you're busy having the time of your life at this extravaganza!
We've made the task easier for you, now fellow stationery hoarders, get your tix for this EPIC fiesta and mark your calendar dates for Friday - Sunday, the 15th - 17th of November and prepare for a shopping spree like never before!
When | Friday - Sunday, 15th - 17th November
Timings | 12 Noon - 10 PM
Where | Gate No. 2, Jawaharlal Nehru Stadium
Entry | Rs 299
Book Your Tickets Online Here | https://www.nearbuy.com/delhi-ncr/horn-ok-please-food-truck-festival-pragati-vihar 
RSVP On FB Here |  https://www.facebook.com/events/386295138933587/