Delhi
5 Buzzing Events Taking Place In Delhi This Weekend You Guys Should Defo Bookmark
Did all your plans fall through at the last moment and now you're looking at a bummer of a weekend ahead? Well don't fret, 'cause we've brought for you this hand-picked list of amazing events which you shouldn't miss at any cost!
1.  Mintanine Presents The Confluence 2019 (23rd June)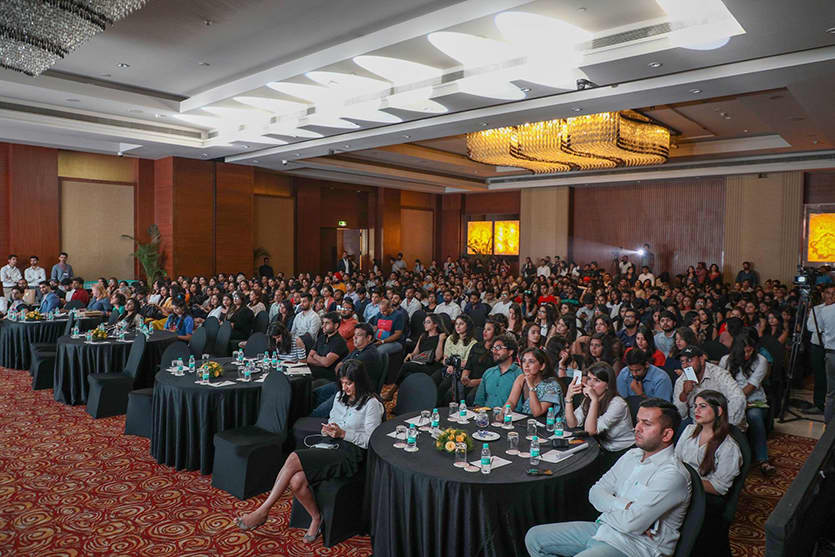 The most-anticipated event in the blogosphere, Mintanine presents The Confluence 2019 is back with Associate Partner Vapereon, Pouring Partner Grover Wines, Hair Care Partner Bare Anatomy and Fueled By Medusa for its 5th edition. The event will see a bevvy of bloggers and influencers from across the country and if you're one of them, you shouldn't miss out on this. You can expect prolific panellists like Viraj Gehlani, Rohit Raj, Neha Doodles and even a Q&A session with Bhuvan Bam at this invite-only event. Some of the topics that'll be covered will be based on themes like The Advent Of The Rising Stars Dominating All Of YouTube, A How-To Guide: Virality & How You Can Chase It and more. Get ready for the biggest event in the blogger-verse this weekend folks!
When | Sunday, 23rd June
Where | The Lalit New Delhi - Barakhamba Road, CP
Timings | 11 AM - 6 PM
For Any Queries, Call On | +91 7290 007 471
Entry | By Invite Only
Here's The Registration Link | https://forms.gle/rMkywGALGH1AwhRB6
2. 5th International Day Of Yoga (21st June)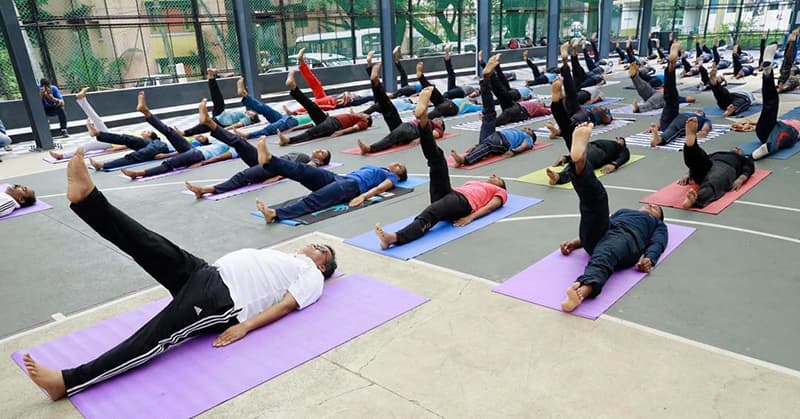 Worn out after a long week of chasing deadlines? Well, no worries 'cause this weekend you can embrace a lighter and fitter you at this amazing event. Come over, bright and energetic early in the morning and catch a breather from your usual chaotic schedule, loosen your muscles and just relax! So, go ahead, book your spots and have a refreshing time at Yogalife this International Yoga Day!
When | Friday, June 21st
Where | Yogalife - Grih Kalyan Kendra, Andrews Ganj Extension
Entry | Free
Timings | 6:30 - 7:30 AM
Call Them For Reservations | +91 9717 977 400
RSVP On FB Page | https://www.facebook.com/events/871937753145553/
3. Sufiyana Night With Nooran Sisters @ Siri Fort Auditorium (22nd June)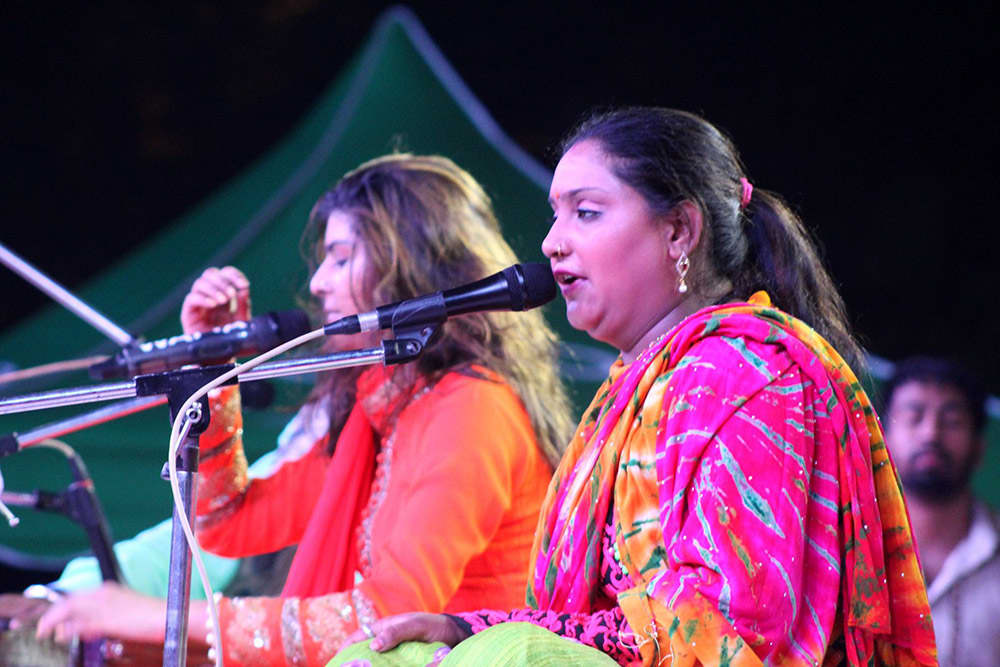 For all the fellas who've had their fill of pop and EDM & just wanna indulge in a soothing, magical Sufi night, this is your jam. Enjoy the renowned Nooran Sisters' performance who vision to promote peace through their soulful music and have won numerous awards. They're sure to mesmerize you with their charismatic personalities. So, book your tickets right away!
When | Saturday, 22nd June
Where | Siri Fort Auditorium - August Kranti Marg, Siri Fort Institutional Area
Entry | Rs 599 Onwards
Timings | 5 PM Onwards
Book Your Tickets Here | https://in.bookmyshow.com/events/sufiyana-night-by-nooran-sisters/ET00100820
4. K-POP Contest (22nd June)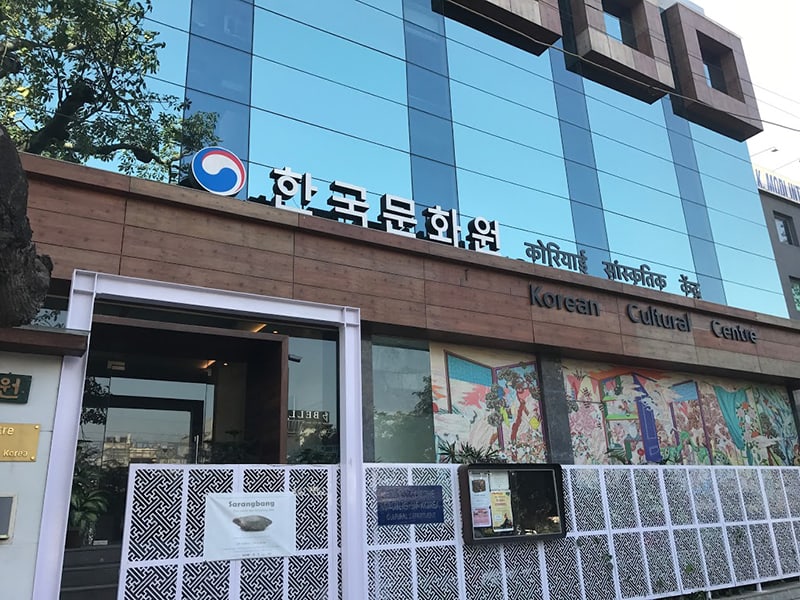 Picture Credits: borayantu
Shoutout to all the K-POP fans out here! The 2019 LG K-POP Contest is back in Delhi for its regional round. Contestants will be performing either a K-POP song or a dance recital so it's time for you to watch the talented competitors mimic the Mic Drop dance break moves, belt out some Ailee level tunes and spit fire like Suga 'cause guess what? This weekend, watch everyone bring their insane A-game and have a daebak time!
When | Saturday, June 22nd
Where | Korean Cultural Center India - 25 A, Ring Road, Lajpat Nagar IV
Entry | Free
Timings | 5 - 9 PM
RSVP On FB Here | https://www.facebook.com/events/2229380433796975/
5. Gaurav Gupta Stand Up Comedy (23rd June)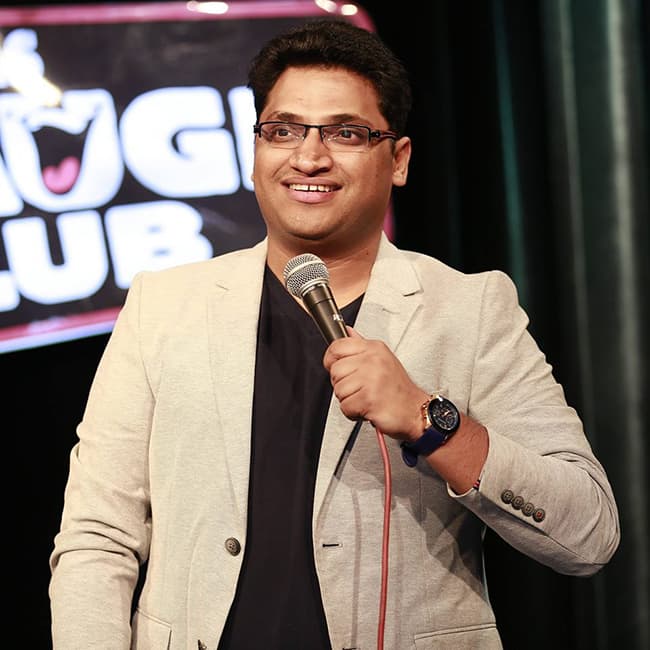 Stand-up comedian Gaurav Gupta is back in town to recount his shenanigans and leave us in splits. With his snappy sense of humour and being-a-Baniya antics, he's gonna crack you up with every joke. Funny anecdotes and crisp one-liners are his jam so, ring up your bae, book your tickets and spend an evening of LOL-ing!
When | Sunday, 23rd June
Where | Canvas Laugh Club, Noida - DLF Mall of India, Sector 18, Noida
Entry | Rs 399 Onwards
Timings | 7:30 PM Onwards
Book Your Tickets Here | https://in.bookmyshow.com/events/not-just-baniya-gaurav-gupta/ET00079982
RSVP On FB Here | https://www.facebook.com/events/406994470030579/
With so much happening in the city this weekend, can you really afford to stay put at home?