Delhi
6 Brand New Things Like Dining In The Sky & More To Try In 2020
Bigger, bolder, and better, if that's how you envision the year 2020 to be, you are not alone. Channelling our inner Bunny from Yeh Jawaani Hai Deewani, we have decided that this year, we are going to run, fly, even fall down but won't stop. The time is here to wake up and smell the coffee, so, get rid of the winter laziness, step out of the comfy blankets and mark your calendars for we have listed out brand new experiences for you to give a try this year.
1. Let Your Hair Down At Horn OK Please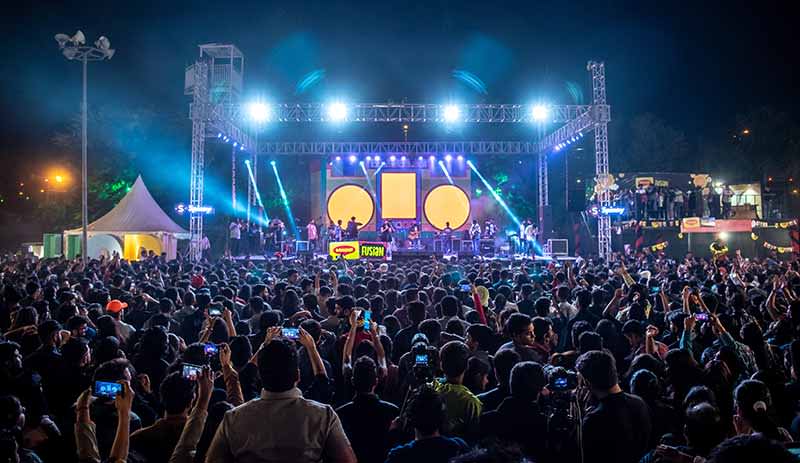 Delhi's Happiest Food Festival is back with more food, more adventure and more fun! The carnival promises to be larger than life with endless options to choose from, for the hungry souls or adventure-seekers or the shopaholics. And to ease your life, it is planned for Valentine's Day weekend. So, all your lunch & dinner dates are sorted already!
When | Friday - Sunday, 14th - 16th February
Where | Gate No.2, JLN Stadium
Entry | TBD
Timings | 12 Noon - 10 PM
RSVP On FB Here | https://www.facebook.com/events/586675582186475/
2. Explore The City With Yulu Bikes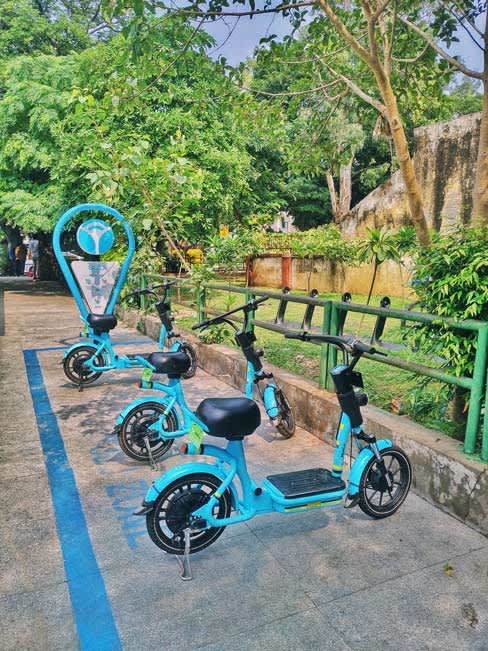 Backed by Uber and Bajaj Automobiles, this technology-driven startup is fast gaining popularity for its last-mile mobility services and that too through bicycles! Irritated by the never-ending traffic jams, the founder, Amit Gupta, put his mind to change the connectivity issues faced by the commuters in daily life. With fares starting from as low as Rs. 10 and Yulu Zones bursting on the scenes, zip away by just a tap of your phone!
Where | Multiple Metro Stations On Magenta, Pink, Violet and Yellow Lines
Price | Rs 10 Onwards
Check Out Their FB Page | https://www.facebook.com/yulumobility/ 
3. Dine High Up In The Sky Flydining Noida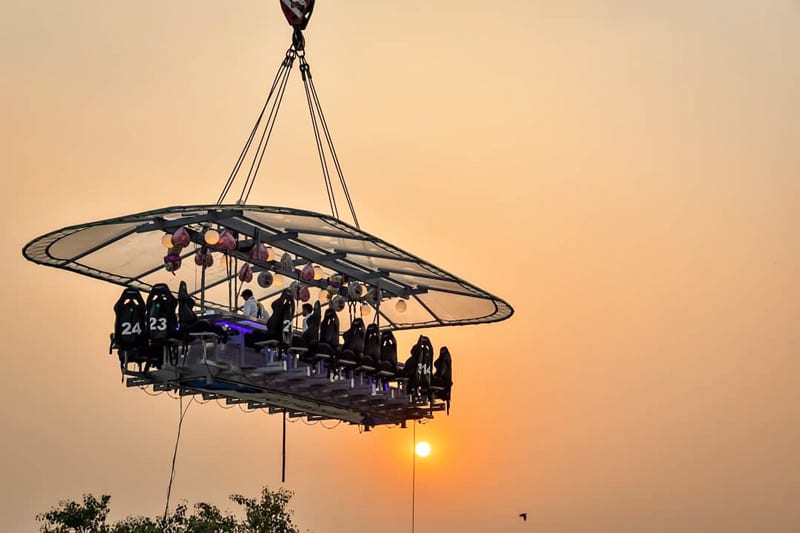 No, you no longer have to go to Belgium or Paris or Las Vegas to have dinner in the sky. You can experience the thrill of having a meal in the sky right here in Noida with a view to kill. The dining is carefully curated both in terms of meals and safety. Accommodating up to 24 people and lasting from 30 minutes to an hour, a meal at 50 metres above the ground is definitely worth a try
Where | Flydining Noida - Gardens Galleria, Sector 38, Noida
Timings | 4 -11:30 PM
Meal For Two | Rs 5,000
Call Them | +91 8448 444 960
Check Out Their FB Page | https://www.facebook.com/flydiningnoida/ 
4. Bring Out The Storyteller In You At Conversations By Baatein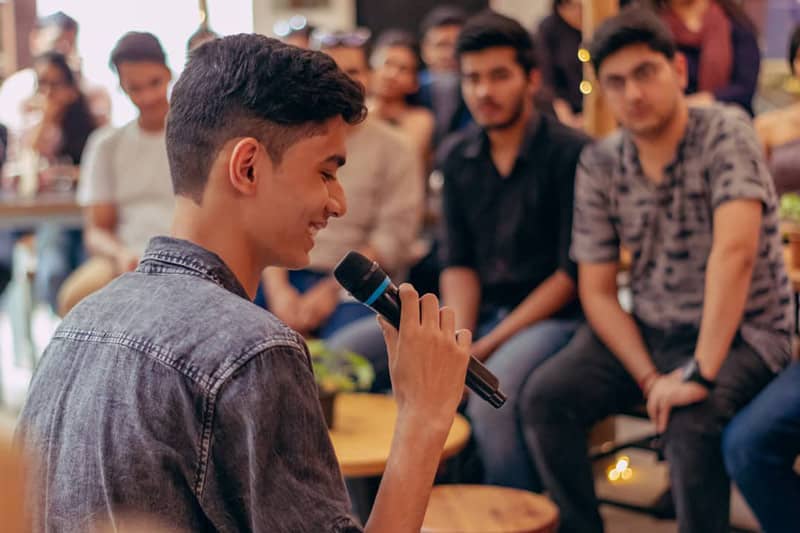 An initiative by Chhaya Dabas, Baatein, was a way to rekindle those deep and long conversations which we had somewhat lost during the humdrum of life. A cancer survivor, TedX speaker, and a writer herself, she has taken it a notch higher by conducting Open Mics where everyone is given the opportunity to talk it out through varying mediums of poems, stories, music or magic. These cozy rooftop sessions are bound to ignite the writer within you and if you already are one, you might get to perform too!
When | March
Check Out Their FB Page | https://www.facebook.com/baateinposts/ 
5. Upgrade Your Coffee Making Skills With Coffee Classes At Blue Tokai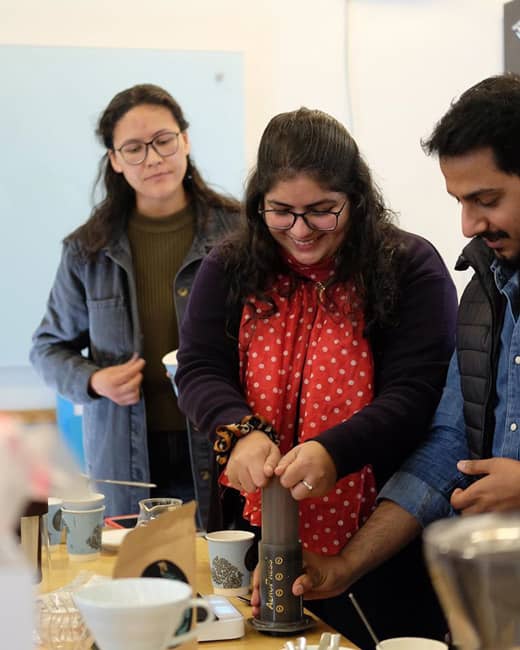 Coffee is no longer just another alternative for tea, its rising popularity and awareness has made sure people know that like wine, coffee is a drink which grows with you. Blue Tokai has been a pioneer in introducing us Delhiites to the nuances of making that perfect cuppa and now they are sharing their knowledge gained over the last few years of roasting and brewing. They conduct different classes almost every other month, tickets for which get sold out very quickly. Want to make the perfect cup of coffee? Head over to one of the classes and increase your knowledge manifold.
Where | Blue Tokai Coffee Roasters - Khasra 258, Lane 3, Westend Marg, Saidulajab
When | Saturday, 22nd February 
Price | Rs 1,500 Onwards
Check Out Their FB Page | https://www.facebook.com/bluetokaicoffee/ 
6 . Experience Weightlessness With Aerial Yoga At Delhi Rock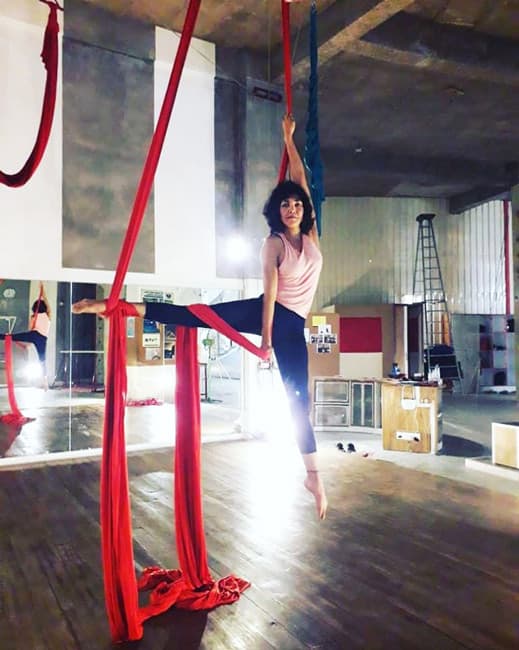 Picture Credits: Nitu Basumatary
For the fitness freaks looking to break the monotony of gyms and regular workout routines, aerial yoga or should we say, flying yoga is the ideal way to relieve all the weekday stress. Suspended in silk hammocks, free from gravity, aerial yoga practitioners are able to stretch and completely relax by actually being high, above the ground. Acharya Suresh Dutt conducts yoga classes in small batches at this wonderful indoor gym which also houses other enthralling sports such as parkour and rock climbing. Book your slot for the upcoming weekends before they are sold out!
Where | Nanaksar Gurudwara Compound, GK II, Opposite M-39
When | Saturday - Sunday, 9:30 - 11 AM 
Price | Rs 1,000 Onwards
Check Out Their FB Page | https://www.facebook.com/delhirock/ 
Mark your calendars, call up your peeps, book those appointments and make sure the year 2020 becomes a memorable one for all of you!