Delhi
7 Must-Visit Absolutely Awesome Tibetan Shops In Janpath For All Ya Antique Lovers!
If you're a shopaholic and you live in Delhi, then you've definitely been to Janpath 'cause this place is literally a hub of street vendors and stalls catering to the fashion needs of those on a budget. But what you may not know is that this shoppers' haven has a twin market that goes by the name of Tibetan Market and is loaded with junk jewellery and antiques. And here's our list of the favourite stalls in this market, check them out!
1. Injung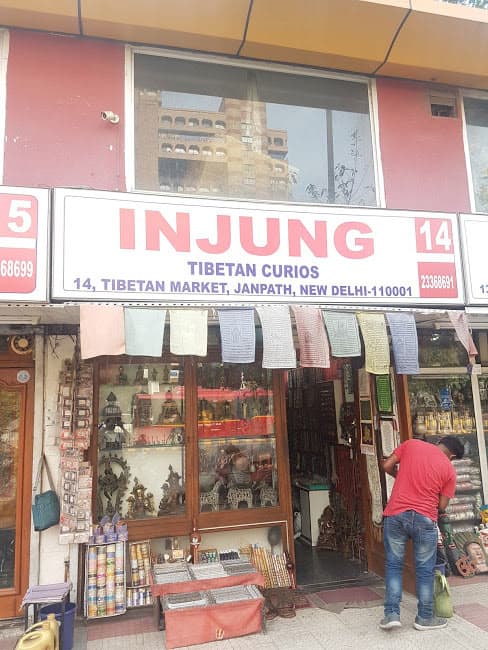 Picture Credits: Bupesh Kumar
Topping our Tibetan trail list is this shop which can surely be called the nimiety of the novelty verse. With racks full of aesthetically enriching artefacts beautifully depicting Tibetan culture is nothing less than a promised land for all artefact collectors. The pieces make a thoughtful gift and you can defo put them up in your homes to step up your artful game.
Where | Injung -  Shop No 14
2.  Gift Art Center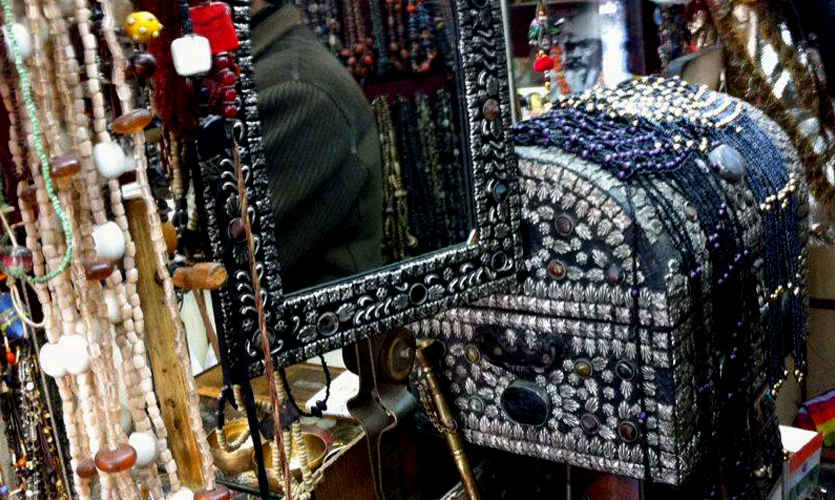 The very first stop on our Tibetan trail is this haven for junk jewellery lovers 'cause this shop has innumerable options. From earrings, necklaces and anklets to pretty wall hangings, statues, metallic portraits & utensils, you can find everything at this store. Head over here and buy yourself a pretty pair of earrings (or 5)!
Where | Gift Art Center - Shop No 4
Call Them | +91 9911 554 035
3. Tibetan Nepalese Corne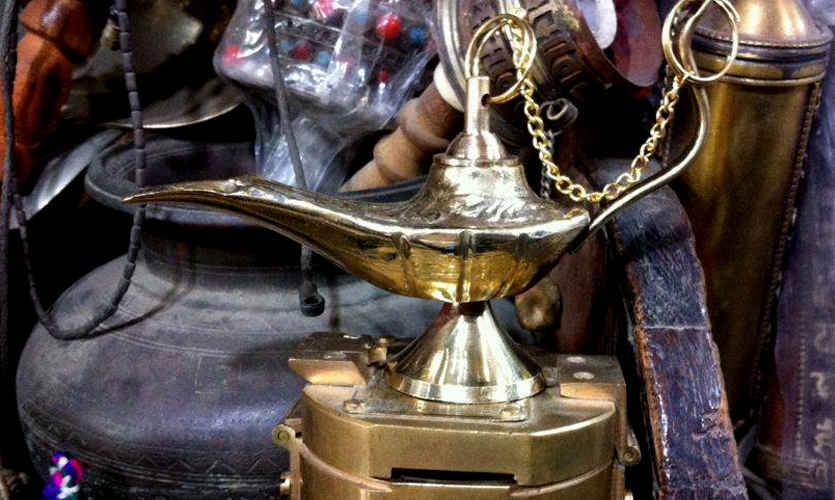 If you have the patience to rummage through the heaps of junk jewellery, then this outlet is meant for you. Jam packed with antiques in every nook and corner, this shop is loaded with relics hailing from a bygone era. The shop specializes in pieces that are used, bumped into and passed around. But you'll have to hunt hard to find relics hidden beneath layers of relics.
Where | Tibetan Nepalese Corner - Shop No 11
4. Doma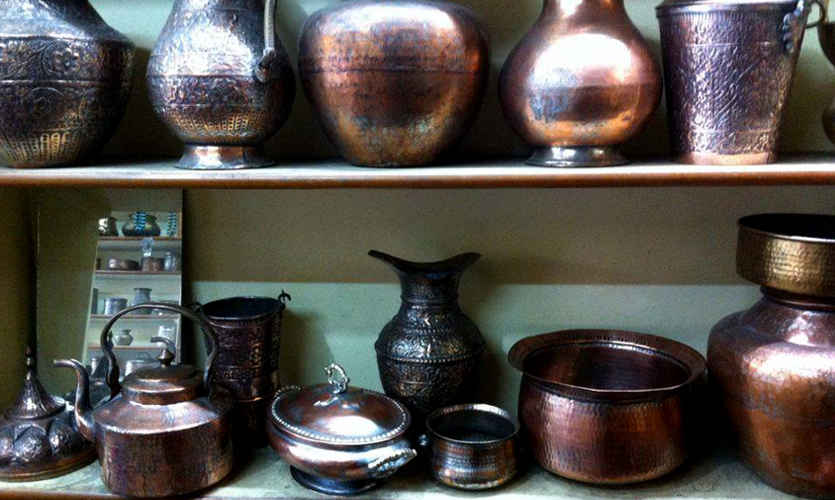 "I don't like changes", says Doma, the owner of the oldest and most well-maintained shop. It is the cleanest shop in the place with everything kept neatly in its place. She primarily sells brass utensils with exemplary carvings making them exclusive. Among other knick knacks are precious stones like emeralds and mirror rings with decorative hangings attached to them.  Filled with the positivity and politeness of Doma Aunty, as her helper addresses her, the store is laid out nicely. Do visit Doma Aunty's store, she has a lot of pretty stuff!
Where | Doma - Shop No 12
5. Rathor Art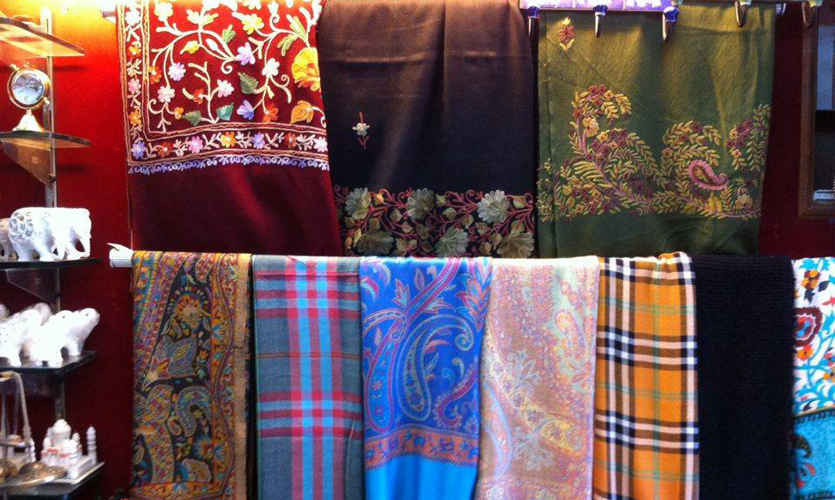 Among Nepalese and Tibetan shops, lies a Kashmiri shop which is an abode of relics from Kashmir. From pashmina shawls, paper mache bibelots to ponchos of aari work, colourful embroidered shawls and carpets, this shop is sure to bring a smile to your face. Though the store is small, it is stacked with curios and oddities that beg to be explored!
Where | Rathor Art - Shop No 24
Call Them | +91 11 2335 6080
6. The Mandala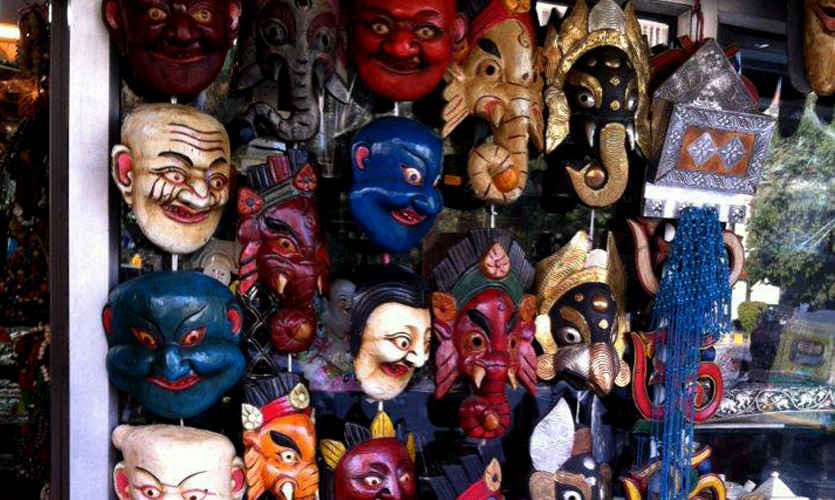 The mandala defines its own shop as a house of portraits and masks of spiritual gods and goddesses. There are some really good finds if you rummage through the junk. Upcycling beads into colourful masks, the shop is always good to pop into and
see what new fun finds they have.
Where | The Mandala - Shop No 5
Call Them | +91 11 2336 8033
7. Indo Tibetan Arts
Picture Credits: Bupesh Kumar
The moment we stepped in, we came across a wall that was full of necklaces made with old watch dials and the shelves were stocked with perfume bottles, bibelots, pill boxes and locks. Looking at all the beautiful pieces, we couldn't resist asking the owner about the story behind the store and he told us that the shop was started in 1929 by his grandfather who used to sit on the pavement to sell the relics he got from Pakistan during Partition. So, this shop actually houses antique pieces from generations ago and are nothing less than treasures in themselves, so go check them out!
Where | Indo Tibetan Arts - Shop No 2
Call Them | +91 11 2336 8674
Check out these Tibetan shops and add a few more beautiful antique pieces to your collection!