Delhi
5 Best Places In NSP Dishing Yummy Pasta Under Rs 200 Per Cheesy Plateful
If you haven't been living under a rock, you've definitely heard of the famous NSP or Netaji Subhash Place which houses an exceptional amount of stores and eateries. It's one of the most beloved places to hang out for college students and office-goers alike. Learning of its immense popularity, we set out to explore NSP and here are our favourite spots there to get a plate of steaming hot, cheesy and flavourful pasta from!
Pssst - Some of these places might be closed at the moment, so do check-in with them before you decide to swing by!
1. Hashtag Foods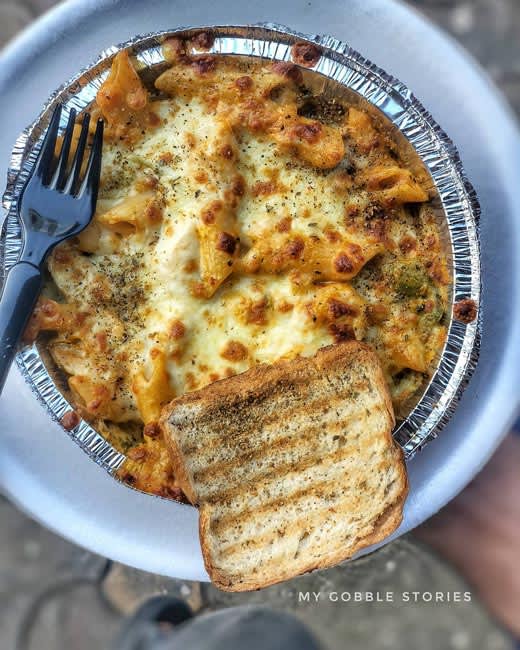 Picture Credits: mygobblestories
One of the most affordable places on the list, this one offers an amazing variety of hot and cold dishes that go extremely well together. It offers Maggi, sandwiches, pastas and even shakes. We lost our hearts to their Punjabi Baked Pasta with its spicy yet subtle flavours, baked to perfection with a light smoky flavour. 
The Mix Sauce Pasta was also a stellar dish off their menu. With a side order of fresh and crispy garlic bread and an Oreo Shake that could give some of its more expensive counterparts a serious run for their money, we're definitely visiting again! They open as early as 9:30 AM, so hop on over for some breakfast soon! 
Where | Hashtag Foods - G-89, Aggarwal Millenium, Tower 2
Price | Rs 140 Onwards
Timings | 9:30 - 12:30 AM
Check Out Their FB Page | https://www.facebook.com/hashtagfoodsofficial/
2. Billu's Hut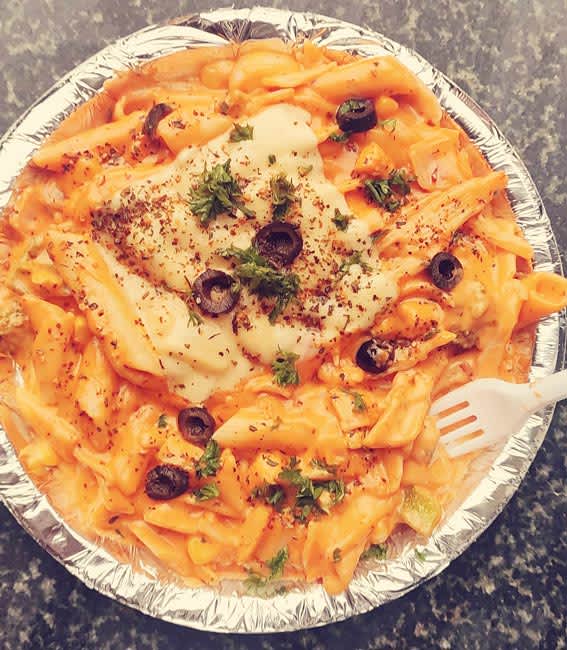 Picture Credits: aperfect_roast
The appearance of this place could throw you off, with no proper seating available and the fact that it is literally a brick hut. However, no matter what time it is, you can always find this place buzzing! The pastas on offer are quite unique with the Nacho Corn Pasta and Schezwan Sauce Pasta being two of their most popular choices. 
We also tried the White Sauce Pasta and the Punjabi Pasta along with a KitKat Shake. The pasta was delish with plenty of flavour and generous dollops of their yummy sauce. We suggest getting the food packed and taking it home as the crowds and lack of seating space can get tiring!
Where | Billu's Hut - G-28, Aggarwal Millenium Tower
Price | Rs 180 Onwards
Timings | 10 AM - 11 PM
Call Them | +91 9773 921 114
3. Pasta Hut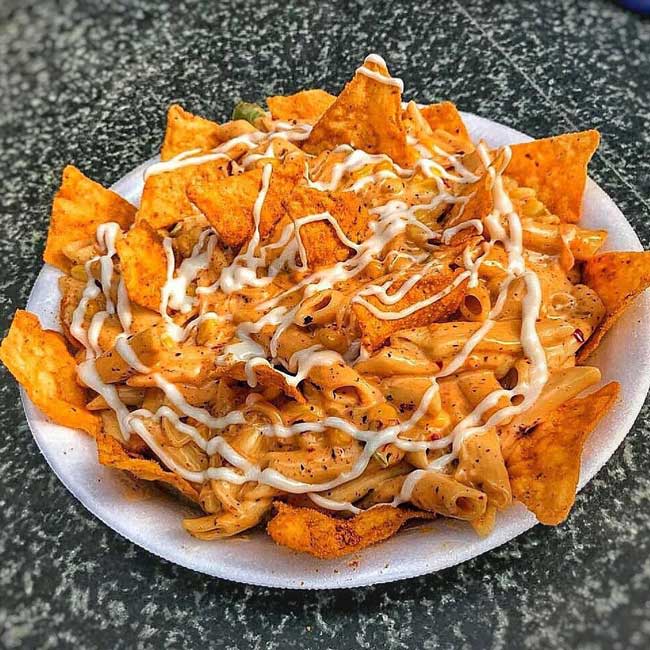 Picture Credits: clumsyy_eaters
This little gem does approximately 13 types of pasta variants that will leave you drooling! We just can't seem to get over their saucy and oh-so-creamy Corn And Nacho Pasta. Available in mixed sauce, this promising option is a must-try for every pasta lover out there. 
Plus, they also do a bunch of other options like Tomato Tangy Pasta in Red Sauce, Cheese Maggi Pasta in White Sauce and Chilli Paneer Maggi Pasta, which frankly are making us salivate as we write this, so defo go try 'em out!
Where | Pasta Hut - G-72, Aggarwal Metro Heights
Price | Rs 160 Onwards
Timings | 10 - 1 AM
Call Them | +91 11 4938 5072
4. Hot Spot
Picture Credits: chaidict
Do big things really come in small packages? Absolutely! Hot Spot is a tiny, tiny place. In fact, even their poster says 'Mini Shop'. But the food here will leave you awestruck! This place has more than 15 types of pastas on offer, y'all! It took us quite some time to decide on an order but we finally ordered their Hot Spot Special Pasta and a Special Cheese Garlic Pasta. We were blown away by the taste and even more surprised to see such a tiny space serving yummy pasta with such style and lots of yummy garnishing. We say you simply pop over and see what the fuss is all about!
Where | Hot Spot - G-49, Aggarwal Millenium Tower 1
Price | Rs 180 Onwards
Timings | 8 AM - 11 PM
Call Them | +91 9999 730 071
5. Chills N Grills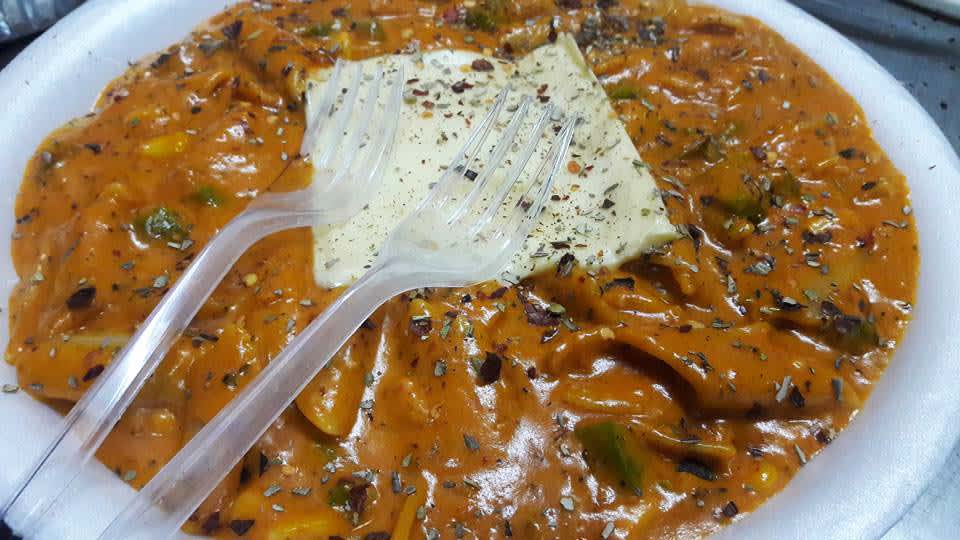 This place is another hidden gem in the NSP market which we were delighted to find! It's famous for its grilled sandwiches and rolls, these being the most popular dishes. However, the cheesy and delicious pastas were the winners here. It was made so perfectly that it practically melts in your mouth! We tried the Classic Masala White Sauce Pasta and the slightly riskier Chaap Tikka Pasta and neither disappointed us. The best part is the generous amounts of veggies and cheese, which we adored!
Where | Chills N Grill - G-33, Aggarwal Millenium Tower
Price | Rs 140 Onwards
Timings | 11 AM - 11 PM
Call Them | +91 9213 260 698
Check Out Their FB Page | https://www.facebook.com/chillsngrillss/
So there you go fellow pasta-hoggers, head over to NSP and do your very own pasta food trail - scram!