Delhi
6 Best Chole Kulche Places You Need To Try That Are Atleast 30+ Years Old
Delhi is home to some of the oldest and iconic restaurants like Karim's, Khan Chacha, Wenger's, Moti Mahal and many more and today, we're going to tell you guys about six food joints that have been serving scrummy plates of chole kulche for the past 30 years or more! So scroll down folks, 'cause we've taken it upon ourselves to introduce you to the best that this city has to offer!
1. Kulachi Ke Mashhoor Chole Kulche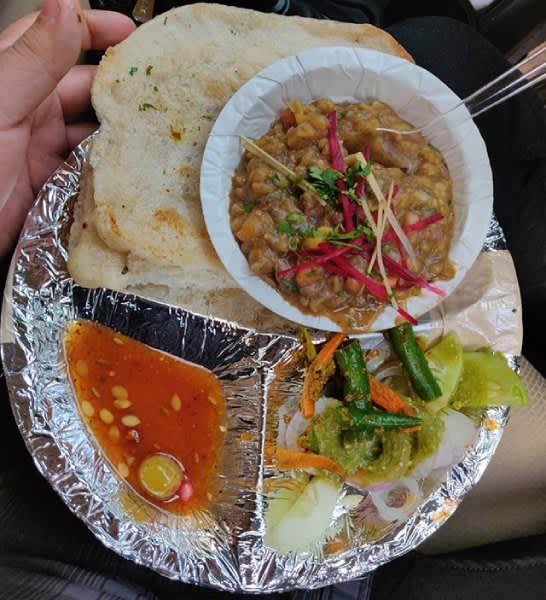 Picture Credits: ayushvaid
This humble stall in front of Hansraj Model School has been dishing out delectable plates of chole kulche since decades and is a hot fave amongst the locals! Heaps of butter is slathered on the lightly toasted kulche and the chole is made with a blend of spices and garnished with coriander & lemon juice. It is served with their signature imly chutney that is tangy and refreshing - you're missing out big time if you haven't checked out this place yet!
Where | Kulachi Ke Mashhoor Chole Kulche - Aggarwal Millenium, Tower 2, Netaji Subhash Place, Pitampura
Price | Rs 65 Onwards
Call Them | +91 9311 308 704
2. Lotan Ke Chole Kulche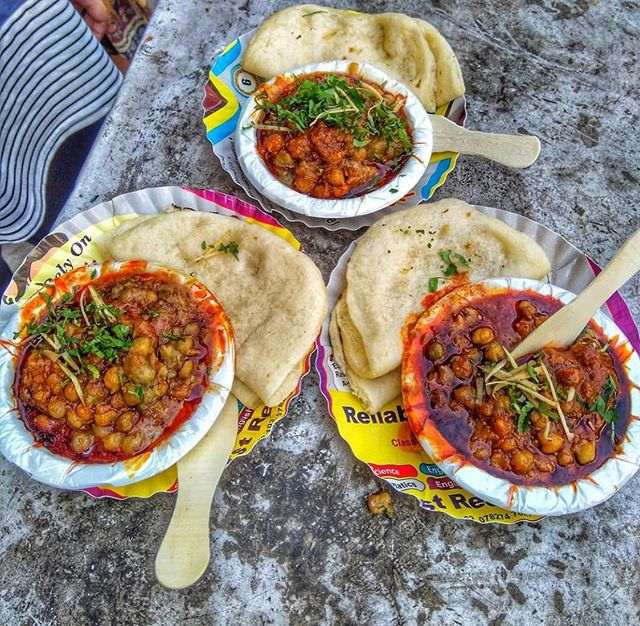 Picture Credits: delhi_ke_bukkhe
Touted to be one of the oldest food joints in Delhi who have been in business since the past 100 years or so, Lotan Ke Chole Kulche needs no introduction! Huddled in the bustling lanes of Purani Dilli, these folks have been treating foodies with their scrummy chole kulche at super affordable prices. Do drop by once the current situation improves!
Where | Lotan Ke Chole Kulche - 2363, Chatta Shahji, Chawri Bazar
Price | Rs 20 Onwards
Call Them | +91 9212 476 146
3. Nathu's Sweets, Bengali Market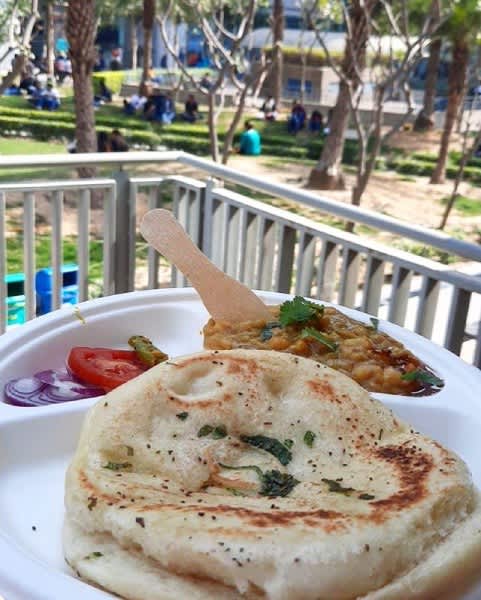 Picture Credits: hungryy_pandaa_
This Is A Representative Image
Nathu's Sweets was established in 1936 and is known for its expansive array of drool-worthy Bengali sweets. However, their Mutter Kulche is no less! The taste, hygiene levels and the overall experience here is surely up to the mark and oh, currently they're also delivering to your doorsteps. So, order up and feast on!
Where | Nathu's Sweets, Bengali Market - 23-25, Bengali Market, Mandi House
Price | Rs 90
Call Them | +91 11 2371 7313, +91 11 2371 9784 & +91 11 2371 6326
Check Out Their FB Page | https://www.facebook.com/NathusSweetsBengaliMarket/?rf=340253416036655
4. Ganesh Chole Kulche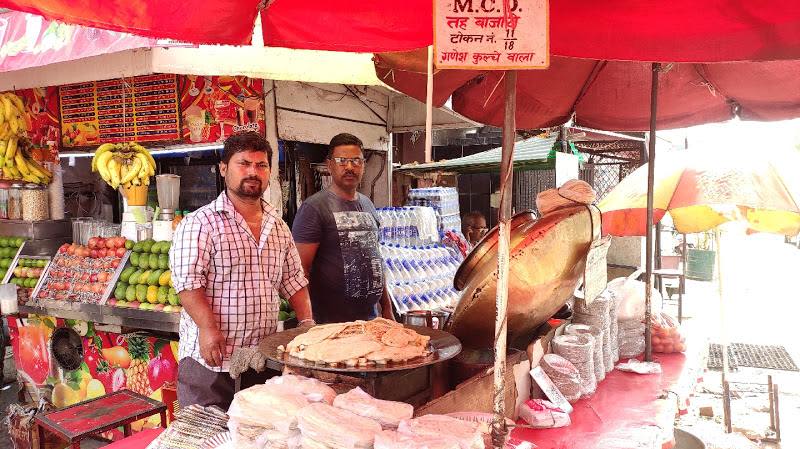 This lil stall in Gaffar Market is usually buzzing with patrons (of course guys, we talkin' about pre-COVID times here!) and the reason is simple - their flavourful chole kulche that are served with picked chillies and fried potatoes. Scamper over when things get better and check out this place for yourselves!
Where | Ganesh Chole Kulche - Arya Samaj Road, Ghaffar Market, Block 23, Beadonpura, Karol Bagh
Call Them | +91 9811 734 460
5. Haldirams Online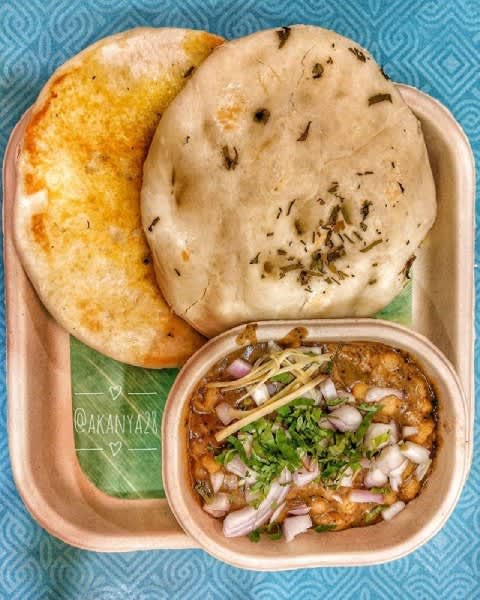 Picture Credits: akanya28
Haldirams Online was founded in Bikaner nearly 80 years ago and is legit one of the best places in Delhi that does lip-smacking plates of chole kulche! The kulchas are soft and fluffy while the matar are basically bombs of flavour that will defo keep you coming back for more. So, when are you trying this place out?
Where | Haldirams Online - Malviya Nagar, Lajpat Nagar, Noida & Other Locations
Price | Rs 115
Call Them | +91 7289 003 063
Check Out Their FB Page | https://www.facebook.com/haldiramsonline/
6. Unnamed Stall In Mayapuri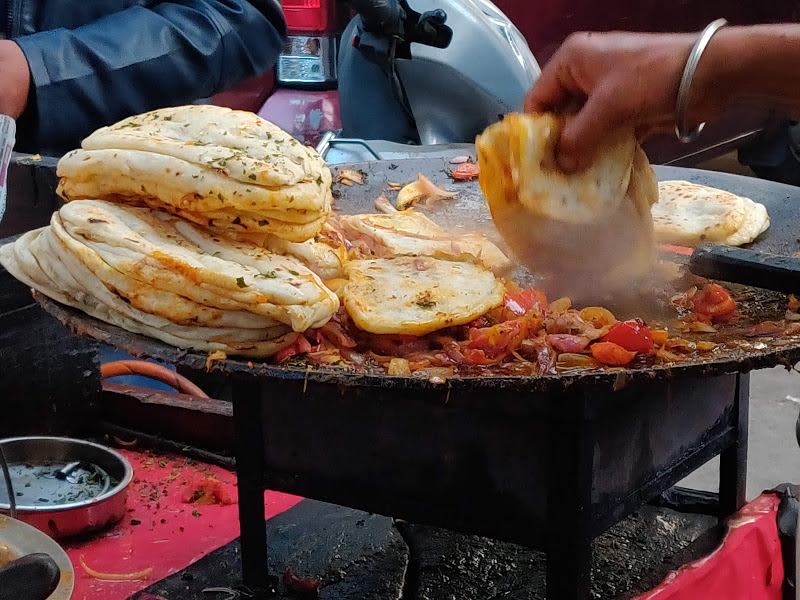 Picture Credits: Anuj Goyal
These guys whip up nosh-worthy chole kulche and that too at the cheap price of just 50 bucks! The heavenly combo of fried kulchas, spicy chole, sliced onions and pickles will satiate all your cravings - so now y'all know where to head over to when you're craving some Dilli style street food!
Where | Unnamed Stall - Junk Market Mayapuri, Mayapuri Industrial Area, Phase II, Mayapuri
Price | Rs 50
Foodies, do keep these places in mind and hit 'em up to indulge in some really delicious chole kulche!