Delhi
6 Best Home Decor Items Under Rs 700 That'll Jazz Up Your Space This Diwali
Diwali is always one of the happiest times for us all. Our city gleams with lights just like our hearts gleam with joy. While every year we all eagerly wait for Diwali melas to grab the best items for our homes, this year that isn't a possibility thanks to the pandemic. But to still help you amp up your space, we've curated a list of some amazing decorative pieces that you could order from the comfort of your home without compromising on beauty and quality. So scroll through and brighten up some dull-looking corners with this loot. 
1. Brass Special Designer Agarbatti Stands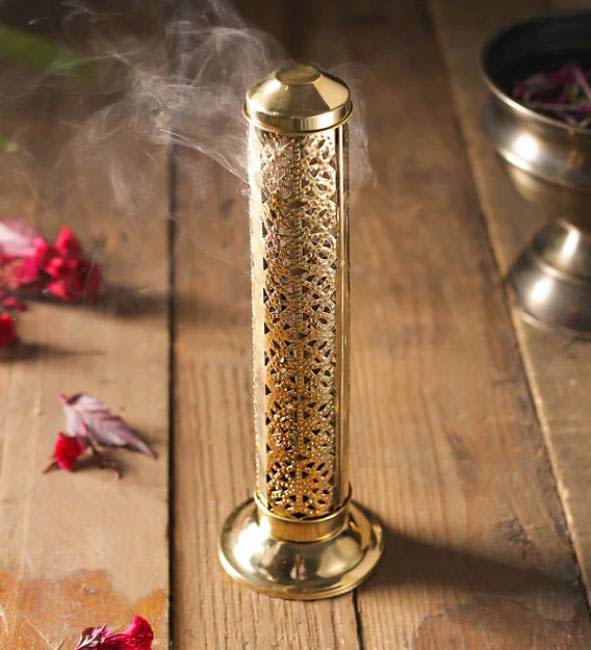 Imagine a set of two of these stands put at the door, slowly releasing scented smoke in the air from your chosen flavour of agarbatti. Wouldn't it make for a beautiful, peaceful and different entry for your guests? These stands are dazzling decor pieces and for the perfect festive look, come in a variety of different engravings. How about an Om engraved agarbatti stand that emits out sandalwood fragrance through the day in the house?! Sounds perfect to us! 
Price | Rs 340
Shop Online Here | https://www.pepperfry.com/
2. Set of 10 Mini Hot Air Balloon Paper Lamps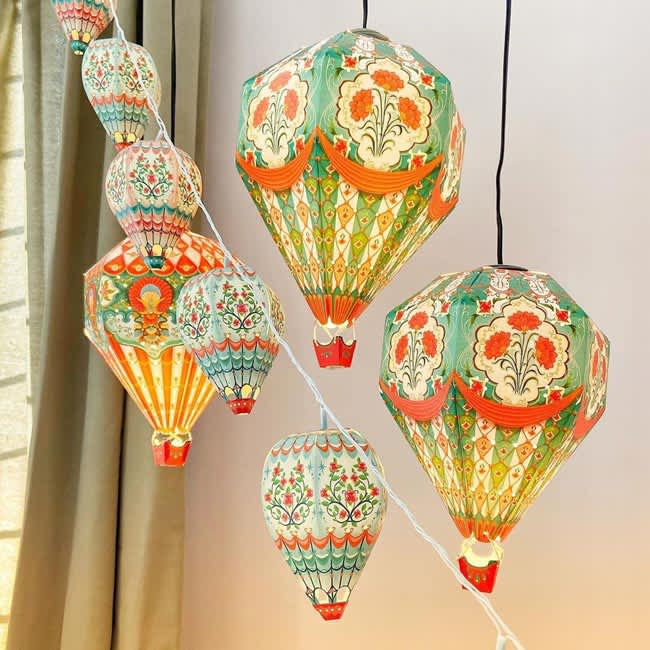 Colourful Hot Air Balloons look so dreamy, don't they? Imagine a bunch of them floating over the sky against the setting sun. Sounds so picturesque, doesn't it? This could be your daily view with these strings of hot air balloon shaped fairy lights. The balloons are colourful and have an exquisite pattern. Their design is unique and on Diwali serves as the perfect lighting but pre and post serves as the cutest room decor item! 
Price | Rs 599
Shop Online Here | https://in.skygoodies.co/products/
3. LED Curtain String Light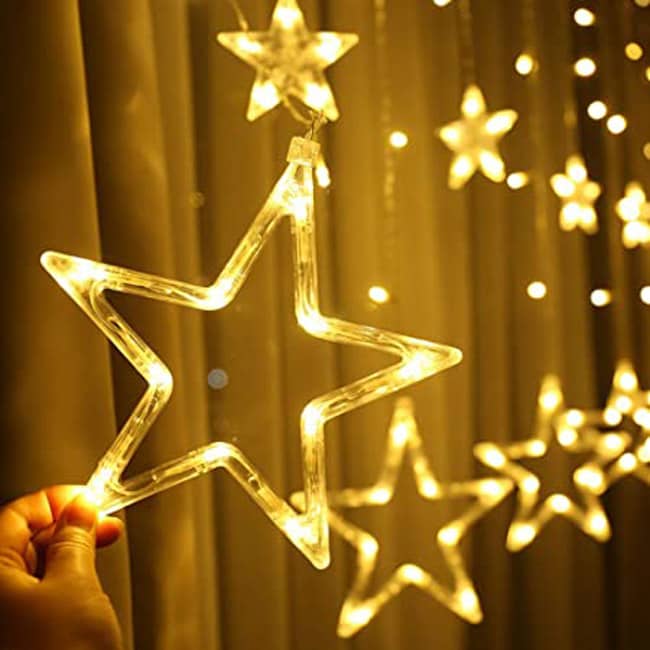 These dazzling star-shaped curtain string lights can be used both indoor and outdoor, decking your home with the prettiest soft mellow glow! They make super pretty decorations for your Diwali Parties at home and these strings of lights come with eight different light modes, giving a gorgeous waterfall effect when switched on! If you're planning a terrace party or just want to glam up your home this festive season, then buy these and watch your home come to life! 
Price | Rs 690
Shop Online Here | https://www.amazon.in/DesiDiya®-Curtain-Lights-Bedroom-Decorations/
4. Jar Candles
Wishing Tree is treating us once again this festive season by launching these uber-cute double wick glass jar candles made from soy wax. These will light up even the darkest of corners of your home and come with a sweet scent that will entice all the guests that grace your home this Diwali. For all the candle hoarders out there, this one's for you! So go and grab these from their website and give your homes a fantastic sparkle of love! 
Price | Rs 500 
Shop Online Here | https://wishingchair.in/collections/lighting/products/
5. Textured Lanterns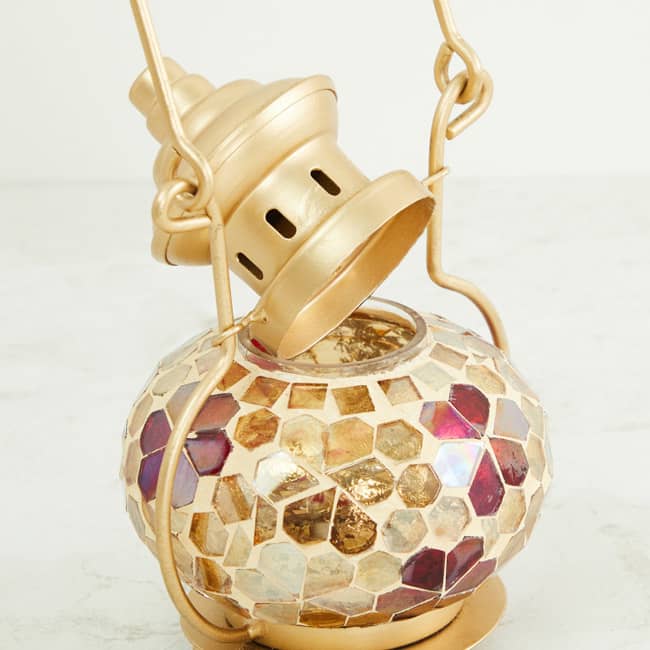 Diwali is the time when we love to deck up our homes with vibrant and pretty glass-stained lanterns that throw a myriad of beautiful patterns on the wall and we bring you one such item that'll make for an ideal decor piece for your homes! These textured lamps from Home Centre are beautifully designed with embellished mosaic patterns that'll fosho bring a royal and classy look to your prayer room or the main entry doorways, lighting up the way to your homes and exuding positive vibes!  
Price | Rs 700
Shop Online Here | https://www.homecentre.in/in/en/Decor/Fragrance/Lanterns/
6. Metal Ball String Lights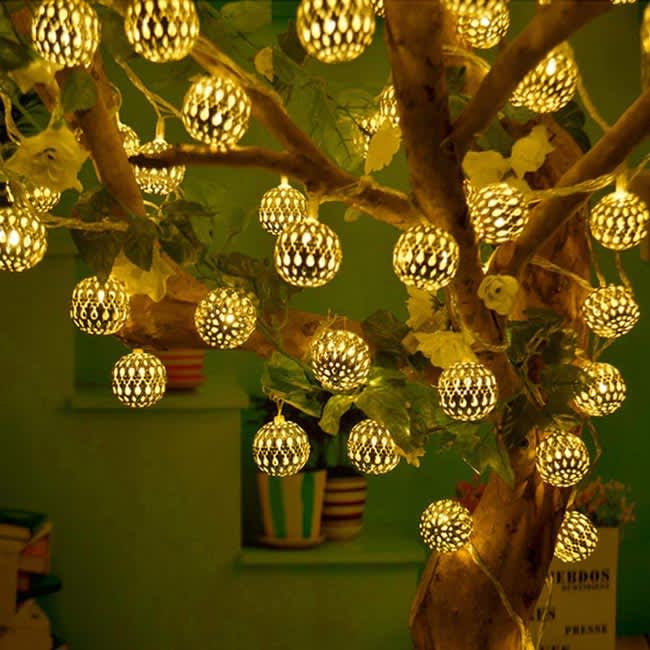 And last but not least, these super cute Gold Metal Ball String Lights come with 16 metal hollow ball decorations with bulbs inside that'll provide an elegant sparkle and wild-but-pretty geometric patterns when placed on walls, windows, doors, trees, etc. Hang these up for a pretty pop of light in your backyard or inside your homes. It also makes for a perfect decoration for your rooms or the mandir, so buy these to add a touch of warmth and cosiness to your homes, this Diwali! 
Price | Rs 300
Shop Online Here | https://www.amazon.in/Navratri-Christmas-Decoration-Romantic-Bedroom/
This year, Diwali is even more auspicious for all of us as it comes as a beacon of light after these dark pandemic days. So stay safe by avoiding crowded markets but make sure Diwali is still special by lightening up your house with these lovely decor pieces.