Delhi
6 Best Book Cafes Across India Where You Can Curl Up With A Book & Rich Coffee
Picture Credits: Abhinav Chandel
Good food and good books are two of the most precious things in life, and if you find us any place that has both - we're sold. Like to sit right in the middle of hundreds of books and sip on that perfect cup of coffee? Head to these six book cafes across the country that are much-adored gems!
1. The Coffee Cup In Hyderabad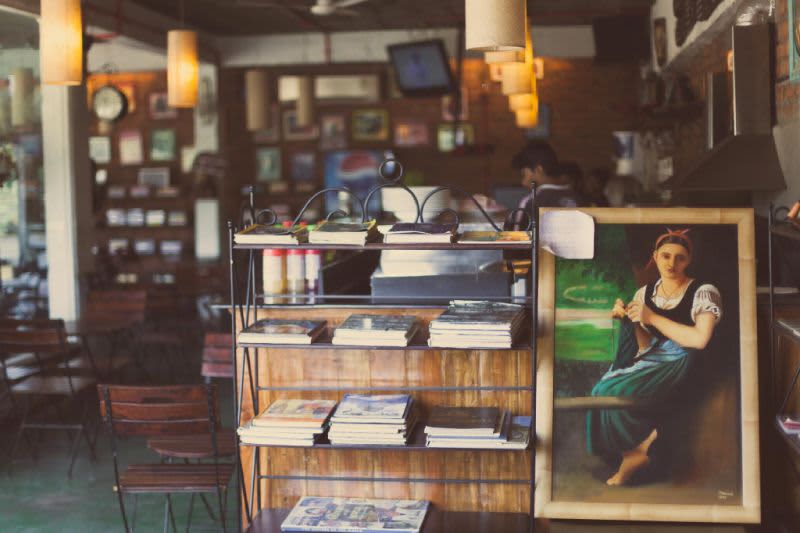 If you're looking for the perfect place to hang out with your fellow bibliophiles, The Coffee Cup should be your pick. The ambience will surely remind you of your childhood with board games, cartoon characters and movie posters. Plus, with a wall stacked with a plethora of novels, best sellers and poetry books, you will always have something fresh to read and the lovely food only adds to the charm. We recommend the Cafe Frappe, Cheese Garlic Bread and Murgh Platter when you land up here!
Meal For Two | Rs 800
Where | E 89, Above Canara Bank, Sainikpuri, Secunderabad, Hyderabad
Check Out Their FB Page | https://www.facebook.com/thecoffeecupp/
2. Literati In Goa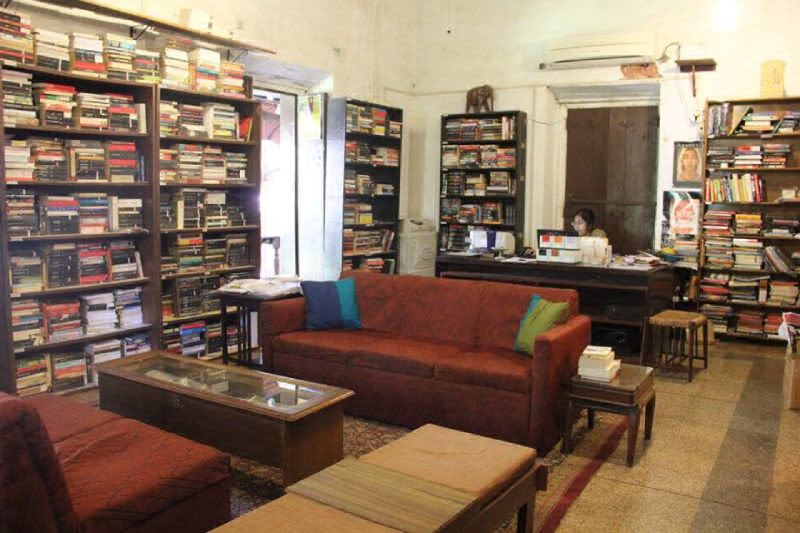 Think of Goa and books aren't really the first thing that comes to mind right? But if you're in the state and wish for quiet time away from all the tourists and partying, head over to this book cafe established in a Portuguese bungalow *starry-eyed*. You might just forget that you're in a cafe as you immerse yourself in the homely, friendly vibe of the place. Hop over here and enjoy some authentic coffee and homemade snacks as you thumb through the pages of a brand new read! 
Meal For Two | Rs 350
Where | E/1-282 Gaura Vaddo (Next To ABC Farms, Opp Old Tarcar Ice Factory), Calangute, Goa
Check Out Their FB Page | https://www.facebook.com/LiteratiBookshop/
3. Illiterati In Mcleodganj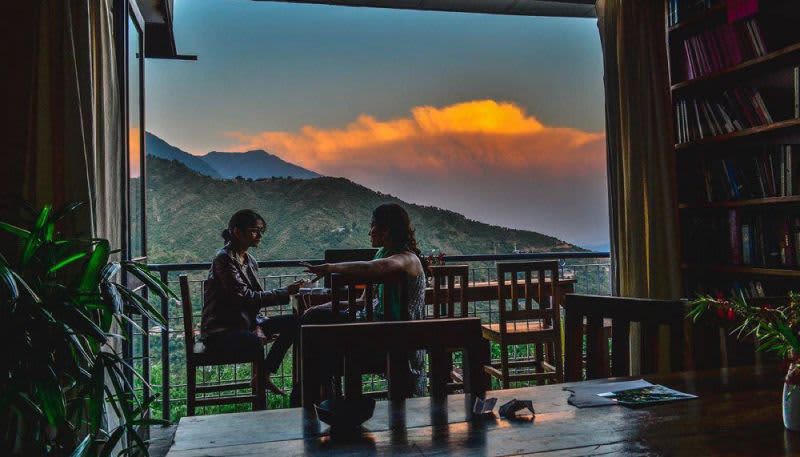 Picture Credits: Abhinav Chandel
Most people know about this place without ever having been here and that comes as no surprise, given the absolute magic that Illiterati holds! The Instagram-famous cafe offers a beautiful view of the Himalayan mountains and valley from its balcony and is always filled with travelers who all share a love for stories. With affordable, freshly prepared food and books literally everywhere you look, Illiterati will become a home away from home for any book lover in the first few seconds itself! 
Meal For Two | Rs 800
Where | Jogibara Road, Dharamshala, Himachal Pradesh
Check Out Their FB Page | https://www.facebook.com/Illiterati-books-and-coffee-378691765509107
4. Atta Galatta In Bengaluru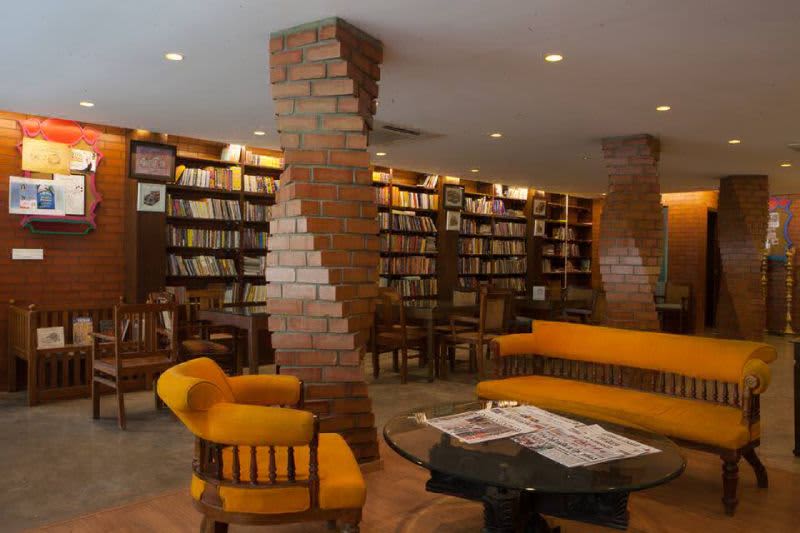 A space for all artists, Atta Galatta is a cultural hub in itself with some event or the other always in swing! It's not just a cafe with books, rather, there are numerous literary events being held all the time and you can either join one or enjoy the quiet corners with a good book. Not only do they have books in English and Hindi, but in languages from all across the country and in various genres to boot. Munch on a Chicken Burger and grab a Masala Chai or a classic Filter Coffee for the perfect evening cosy evening! 
Meal For Two | Rs 200
Where | 134, KHB Colony, 5th Block, Koramangala, Bangalore
Check Out Their FB Page | https://www.facebook.com/AttaGalattaKoramangala/
5. Pagdandi Cafe In Pune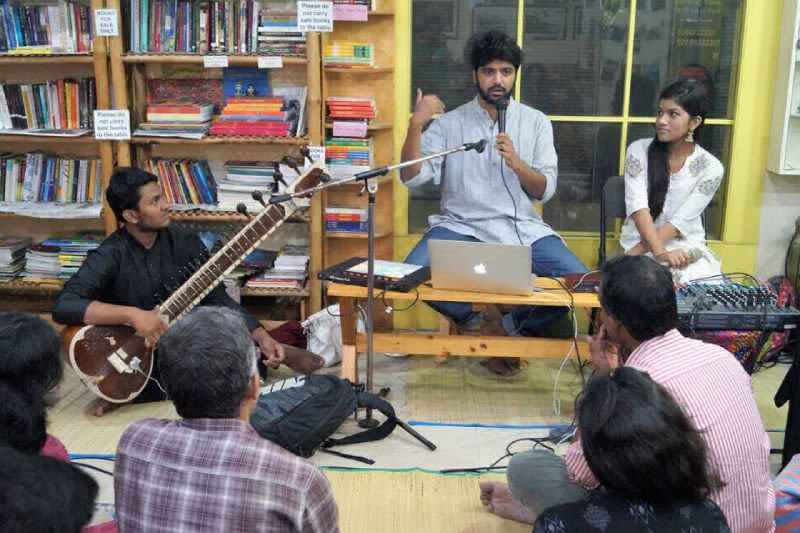 This books-and-chai cafe feels like hanging out at a friend's place with the warm setting, cozy mattresses and piles upon piles of books found here. Just the place for a lazy Sunday, Pagdandi is something completely unique found in the city of Pune. With pocket-friendly prices, we're especially fond of their Bun Maskas and Kashmiri Kahwa. If you visit, be sure to have some of their famous frozen yogurt too! 
Meal For Two | Rs 250
Where | Shop 6, Regent Plaza, Baner Pashan Link Road, Behind Symantec, Baner, Pune
Check Out Their FB Page | https://www.facebook.com/pagdandiworld/
6. Leaping Windows In Mumbai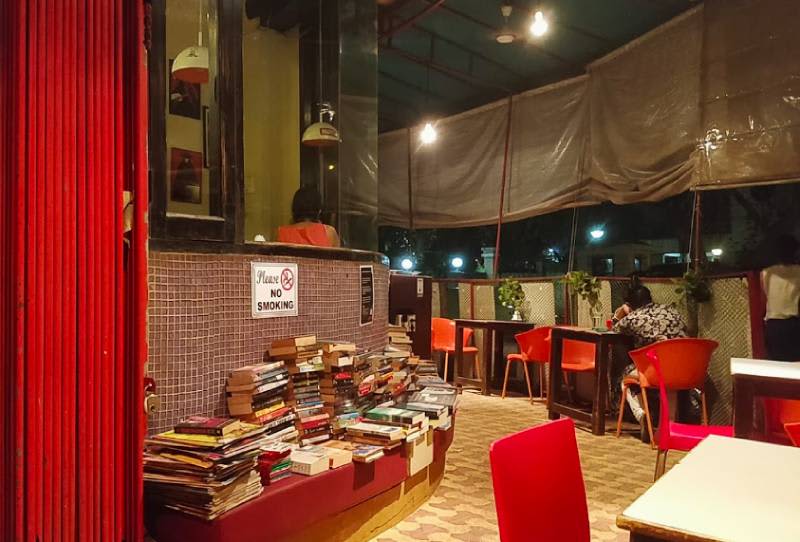 Picture Credits: Ovisek Lahiri
Spread across two floors and a basement, Leaping Windows Cafe is a beautiful space with quirky comic strips painted across its walls. The Cajun Chicken Burger and Nutella Stuffed Pancake are some of the best dishes from their menu, which has a multiplicity of cuisines such as European, Continental and American. 
The food is light, fresh and focuses on organic recipes. The reading room has minimal rates per month and is a comfortable space where one can spend hours snuggled up. The best part about this cafe is the basement, where there are literally shelves upon shelves of every comic book you can possibly think of! 
Meal For Two | Rs 1,200
Where | 3 Corner View, Off Yari Road, Opp. Bianca Towers, Versova, Andheri West, Mumbai
Check Out Their FB Page | https://www.facebook.com/leapingwindows/
We've listed all the places that let you unwind and we promise that once you visit, you won't be leaving anytime soon. Happy reading!