Delhi
7 Bang On Reasons That'll Compel You To Watch Axone On Netflix
Delhi is definitely a melting pot of different cultures, but then, don't we all already know that racial discrimination and cultural differences still remain a part of this city?! This is exactly what Axone (pronounced as Akhuni) is all about. This movie is about a group of friends who try to prepare a famous Naga pork dish called Axone for their best friend's wedding but go through a lot of hardships in the capital, just because they all are from the North East. If you haven't watched it already, here's why you need to watch it right away!
1. Gives You A Glimpse Into The Lives Of Northeasterners In Delhi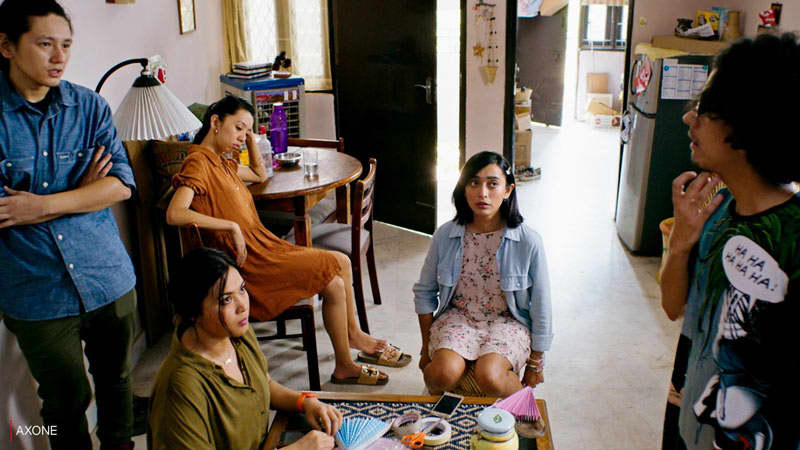 Picture Credits: NetflixIN
Delhi is home to a lot of people from the North East and Axone gives you an insight into their lives with intense scenes and passionate dialogues. The movie revolves around a bunch of friends from different states of North-East India and their struggles in Delhi.
2. Highlights The Cultural Differences In The Capital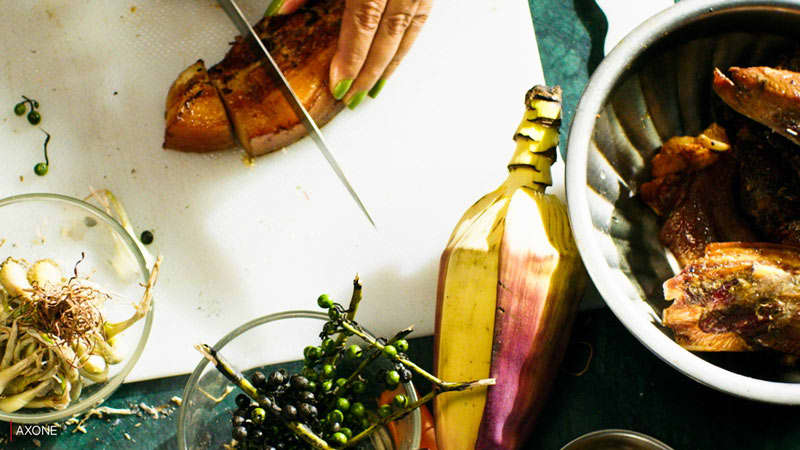 Picture Credits: NetflixIN
An underlying theme of the movie is discrimination. Racial slurs like "iski to aankehin nahi khuli" and "sab ek jaise hi to lagte ho aap", showcase the cultural differences in the city, and if there's any film that has captured it right, it has to be this one. It'll get you thinking about all the instances where you might have been a part of the problem, without even realising it.
3. Vinay Pathak & Dolly Ahluwalia's Perfect Portrayal Of A Typical Delhiite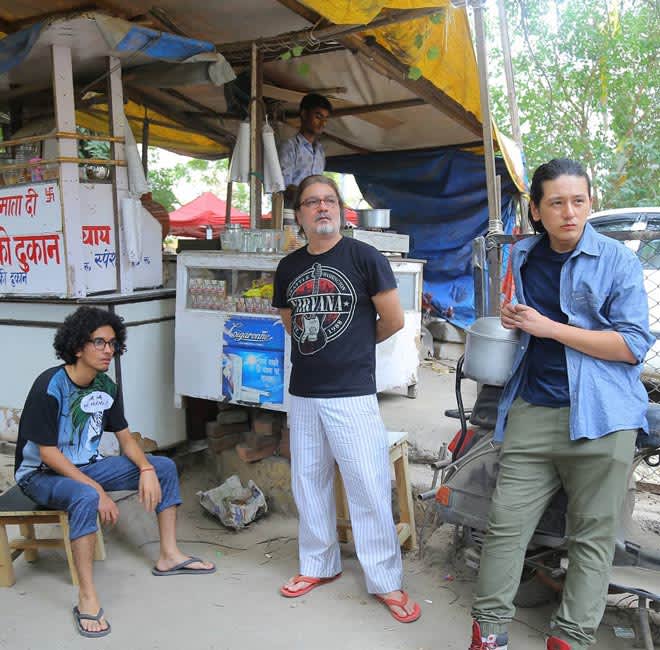 Picture Credits: roganjosh__
The movie also has guest appearances by Vinay Pathak and Dolly Ahluwalia who portray typical Delhiites. Where Dolly Ahluwalia plays the classic unpleasant & overbearing "maataji" who is constantly loud and frustrated, Vinay Pathak along with his son add the comedic factor representing Dilli Dilwalon Ki!
4.  An Excellent Starcast Who Stunned Us With Their Remarkable Performances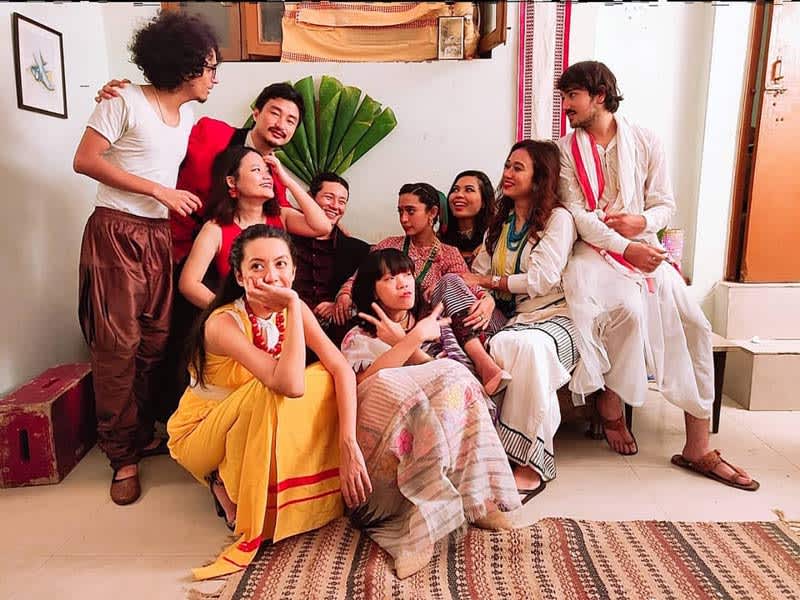 Picture Credits: roganjosh__
The director, Nicholas Kharkongor brought together a bunch of talented actors including Sayani Gupta, Lin Laishram, Rohan Joshi, Adil Hussain, Vinay Pathak, Dolly Ahluwalia, Merenela Imsong, Lanuakam Ao, Jimpa Bhutia and Tenzin Dalha who killed it with their striking performances, and yep, we can't wait to watch 'em on the big screen once again!
5. For Perfectly Capturing One Of Delhi's Neighbourhoods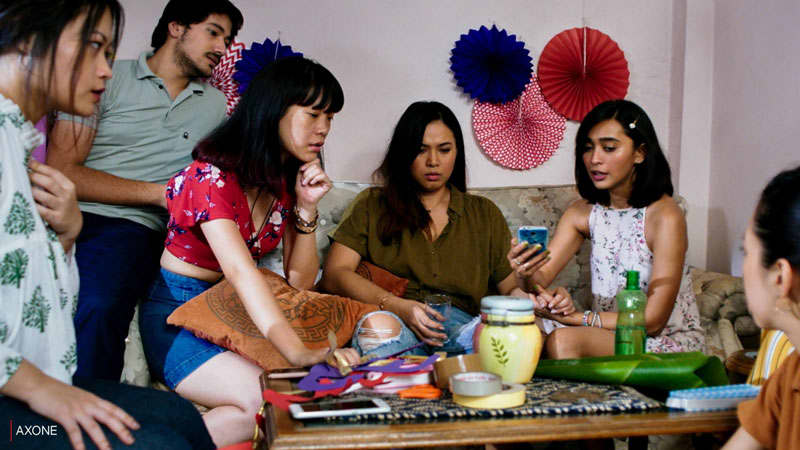 Picture Credits: NetflixIN
Be it the cramped lanes of Munirka, Humayunpur or Safdarjung, Axone has beautifully captured the true essence of the Delhi's neighbourhoods that each resident can relate to! At the starting of the film, you'll see an aerial shot of Delhi overlooking the iconic Qutub Minar that invokes a love for the city, we call home.
6. An Unexplored Theme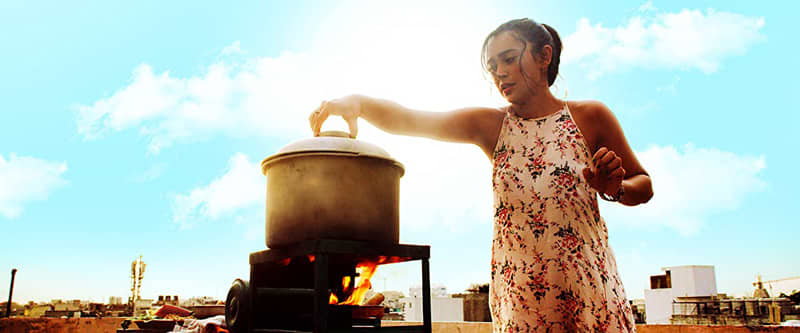 Picture Credits: imdb
The whole movie revolves around a local delicacy and the hardships these folks have to go through in order to cook it. Axone showcases the age-old traditions, local attire, the different dialects and the cultural diaspora of the North East against the backdrop of Delhi.
7. And How This Film Teaches You About Love, Compassion & Kindness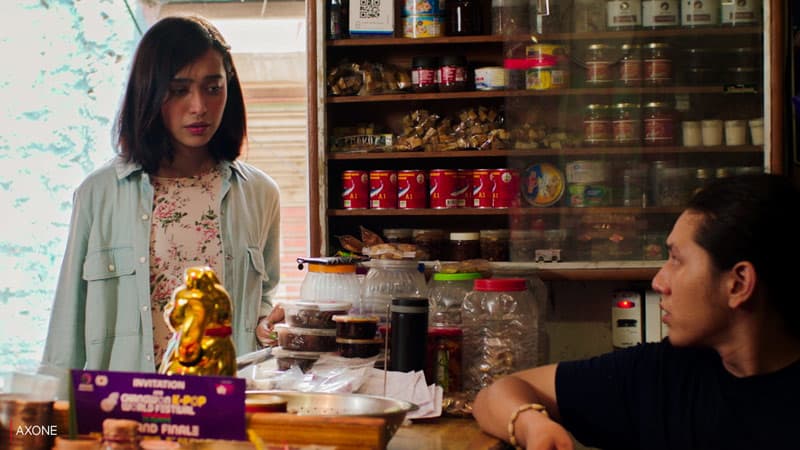 Picture Credits: NetflixIN 
Delhi might have a bad image, but a bit of compassion goes a long way. Apart from the excellent storyline, this movie has also taught us to be kind towards everyone, no matter where they're from. After all, they're only humans and deserve the same kind of love as everyone else.
Honestly, we could go on and on about it, but you'll understand the hype and praises only when you watch it yourself. So, take out some time and watch this one, you'll be thanking us later, fosho!
Watch Online Here | Axone