Delhi
6 Bakeries To Check Out In South Point, Gurgaon To Satiate All Your Sugary Cravings NOW!
South Point is very popular among the Gurgaon populace and all for good reason, we assure you. This mall has SO many different types of food joints that once you enter here you'll be spoilt for choice for sure. So, for an indulgent time and the ultimate sugar rush, check out these 6 awesome-sauce bakeries here and visit each one of them!
1. Sibang Bakery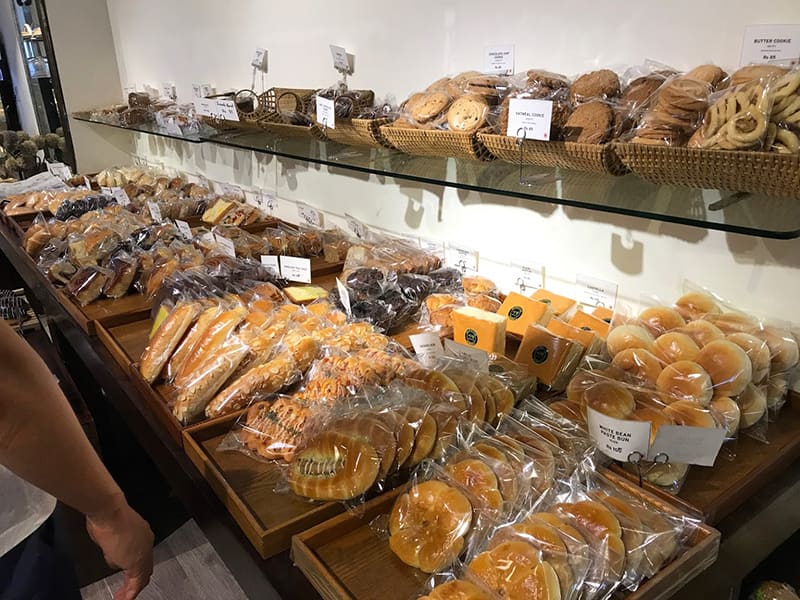 Picture Credits: Neo Park
This Korean and Japanese style bakery has a RAD menu offering breads, coffees, shakes, a plethora of desserts and so much more. They have a variety of waffles on their menu as well, apart from Apple Pie, Apple Cake, Banana Bread and a range of beverages. Their Caramel Macchiato is so soul-satisfying that you'd be tempted to come back here time and again. So, take your fam-jam for a brunch here this weekend!
Call Them | +91 9811 268 210
Timings | 10 AM - 9 PM
Meal For Two | Rs 500
2. Sonya Bakery Cafe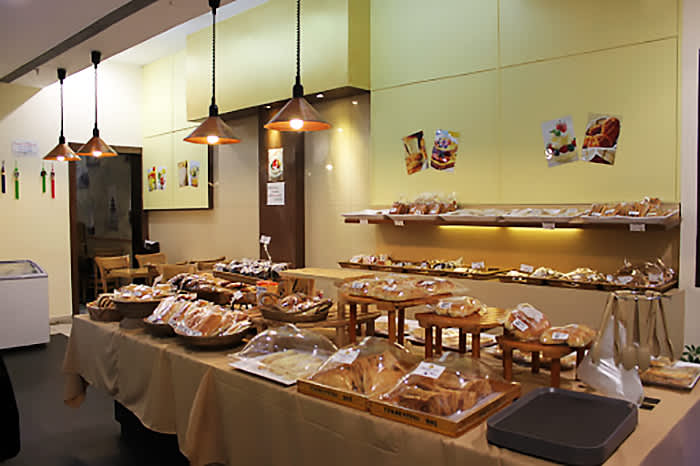 Sonya Bakery Cafe has a wide range of bread collection with everything from Cinnamon Roll, Onion Cheese Bread, Coco Rabbit, Melon Bread, Croissant and more. Apart from that, they've got an extensive menu for cakes as well which comprises Choco Roll Cake, Blueberry Chiffon, Banana Pound Cake, Cheese Cake and tons of other goodies. Also, they do designer cakes for special occasions too, be it anniversaries, parties, weddings or any other thing. So, whenever you Gurgaon peeps wanna devour something sweet, head here for sure!
Call Them | +91 1246 672 016
Timings | 9:30 AM - 10 PM
Meal For Two | Rs 350
3. De Cakery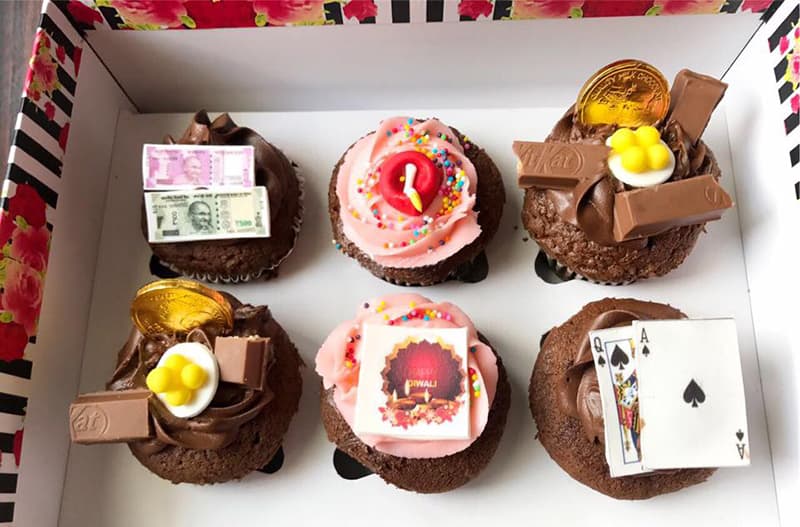 De Cakery here in South Point is about all things sweet. This place is known for producing beautiful looking and extremely yummy and appetizing cakes. Earlier, it used to be a home bakery but a few years back the owner opened an outlet here at this mall. They whip up amazing Pineapple, Ferrero Rocher, Chocolate Truffle and many more flavours cakes. So, when you're on a hunt for a bakery to order the perfect sugary delight from for your mom's birthday, head here!
Call Them | +91 8800 339 207
Timings | 10 AM - 10 PM
Meal For Two | Rs 600 
Check Out Their FB Page | https://www.facebook.com/De-Cakery-176016585749373/
4. Cafe Amaretto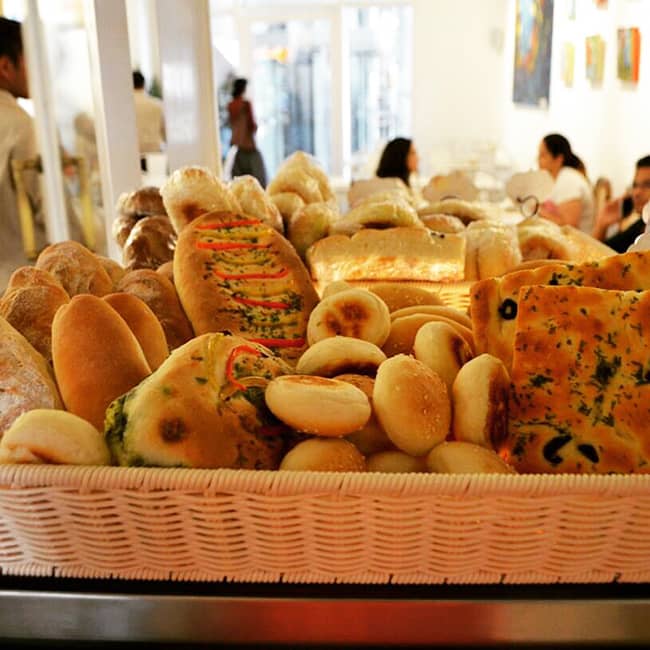 This white hued cutesy cafe is the perf date destination with your bae. Cafe Amaretto has an exclusive dessert menu which includes exquisite delights like Apple Pie WIth Vanilla Custard, Salted Caramel Cake, Panna Cotta With Passion Fruit and more. This cafe also serves delish brekkie dishes like Masala Omelette and Eggs Benedict amongst others. So, kickstart your day on a yummy note and dig your forks into sugary delights here!
Meal For Two | Rs 1,400
Timings | 10 AM - 10 PM
Call Them | +91 8130 329 955
Check Out Their FB Page | https://www.facebook.com/CafeAmarettoGurgaon/
5. The Mad Teapot/The Wishing Chair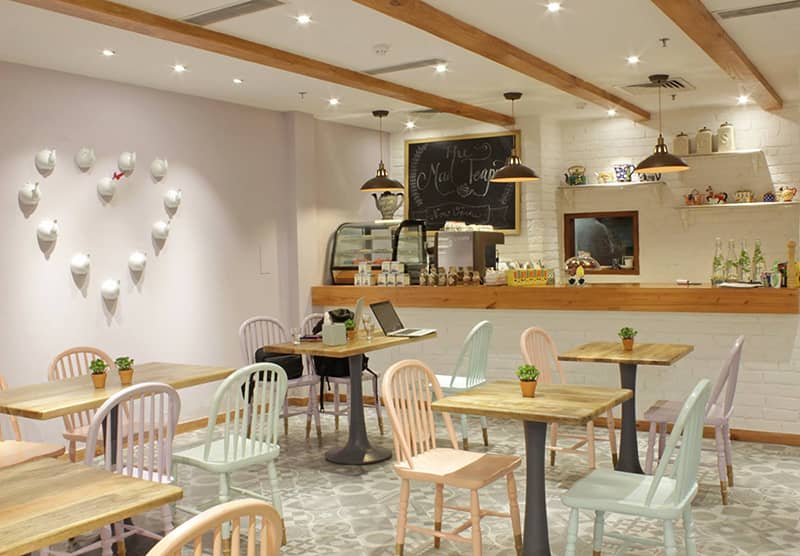 Did you really think we'd skip this particular place from the list? This cutesy place is so adorable that you'd wanna come back here time and again to enjoy the vibe and of course, the food. Their Flatbreads section is RAD for it offers options like Island Of Greek Stories, The Folk Of Faraway, The Adventure Of Miss Evergreen and a few more. They've freshly brewed coffees as well to jolt your sense awake in the morning. So, swing by here and while you sit at the cafe, take a look at their cutesy home decor items too and shop away!
Call Them | +91 1242 576 892
Timings | 11 AM - 8 PM
Meal For Two | Rs 1,000
Check Out Their FB Page | https://www.facebook.com/wishingchairgurgaon/
6. Anjlika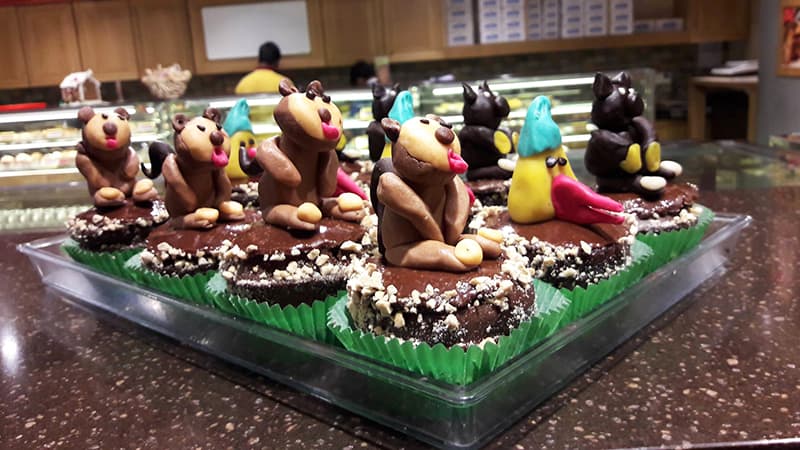 Anjlika is one place where you will be defo spoilt for choice. Their menu boasts of SO many types of pastries like Choco Mud, Plum Pastry, Choco Marble and 24 more scrumptious flavours. Apart from this, the bread menu here also has about 32 types of fresh and soft options. So, for the ultimate #foodgasm, scamper here and enjoy their yummy bites!
Call Them | +91 1244 014 041
Timings |10 AM - 8 PM
Meal For Two | Rs 400
Check Out Their FB Page | https://www.facebook.com/Anjlika-gurgaon-474904566034414/
So, check out these bakeries in South Point and appease your insatiable sweet tooth!