Delhi
6 Awesome Dhabas Serving A Complete Meal Under 100 Bucks In South Delhi
Did you spend good stacks of money at the starting of the month without realising it? We feel ya! Especially for those living on tight budgets and away from home-cooked meals, when you are broke, everything seems a bit too expensive. Acting as your knights in shining armour though, we've gone and scouted out a bunch of awesome South Delhi dhabas that serve a wholesome, filling and complete meal for under 100 bucks - now isn't that simply ah-mazing?! So read on and hop over and you needn't worry about your shoe-string budgets!
1. Amritasya Foods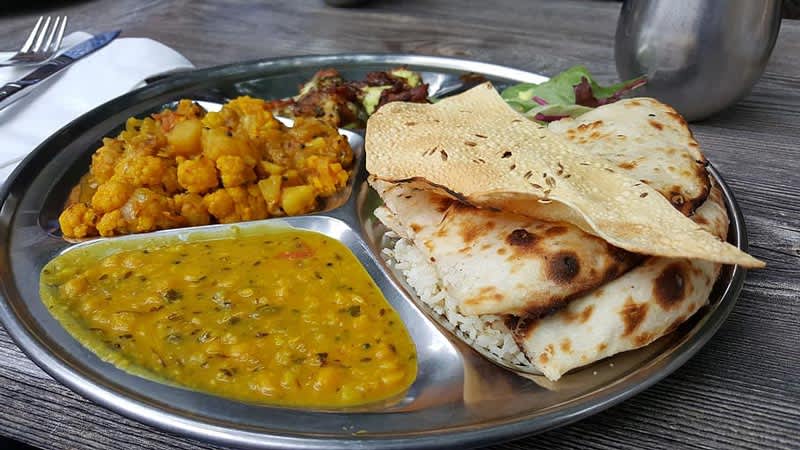 This Is A Representative Image
When your hunger pangs reach an all-time high, tuck into yummy Kadhi Pakoda & Zeera Rice from Amritasya Foods without emptying your pockets. They serve meal-combos as varied as Pav Bhajji and Idli Sambar at an economical price without compromising on the taste even one bit. Come right over and feast away to glory, fellow foodies!
Where | Amritsaya Foods - S 266, 1st Floor, GK I
Timings | 10:30 AM - 5:30 PM, 6:30 - 8:30 PM
Call Them | +91 9212 999 994  
Meal For One | Rs 100                                                                           
2. Mehfil Dhaba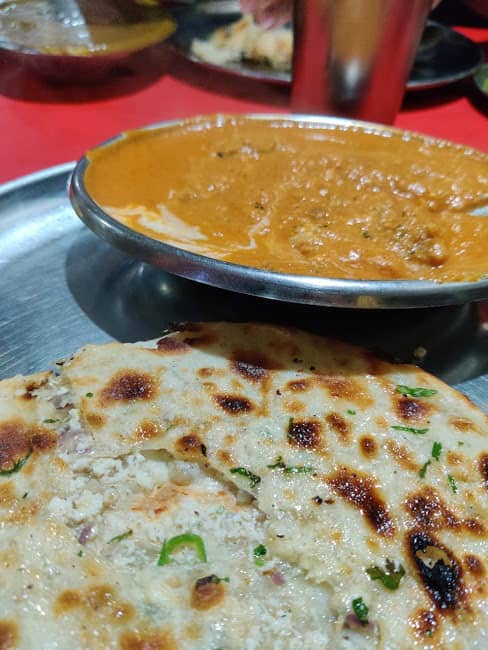 Picture Credits:  Ritwik Roy
Who has ever been able to keep their hands off shahi paneer, dal makhni, and butter chicken for too long? The budget won't ever come in the way of a flavoursome meal as long as Mehfil Dhaba keeps serving us! You can easily depend on this dhaba for a delicious dinner without burning a hole in your pockets. They serve a delicious Paneer Naan under 40 bucks, so make a beeline straight here, folks!
Where | Mehfil Dhaba - Plot No 2, Old Market, Shivalik Colony, Malviya Nagar
Timings | 11:30 AM - 3:30 PM, 7:30 - 10:30 PM
Call Them | +91 11 2668 4123
Meal For One | Rs 90
3. Anand Ji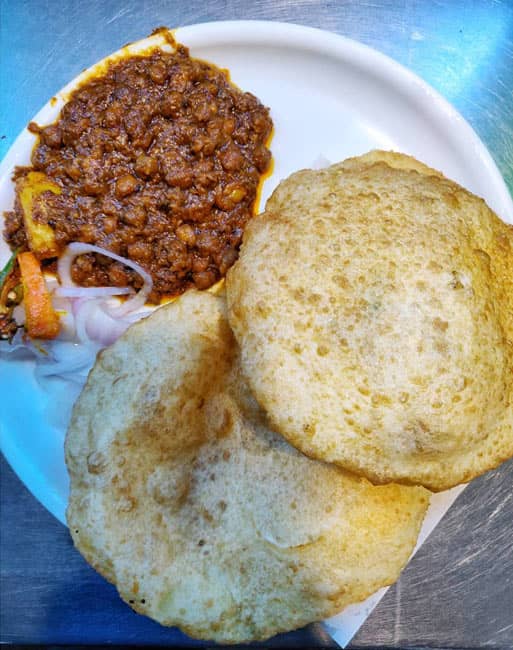 Picture Credits:  foodigramdilli
You can break free and go crazy when at Anand Ji, for your pockets won't hold you back here! Anand Ji is pretty famous for their Rajma Chawal combo - it has a typical Punjabi taste and is extremely hot and spicy and super filling to boot. You'll bow down in front of their mouth-watering Chole Bhature as they are just too good to resist. Head over with your gang for a power-packed meal at dirt cheap prices!
Where | Anand Ji - Shop No. 3, Dr Ramlal Verma Marg, Krishna Market, Block D, Lajpat Nagar I 
Timings | 8 AM - 8 PM
Call Them  | +91 11 4132 6226
Meal For One | Rs 50 
4. Mehak Food Corner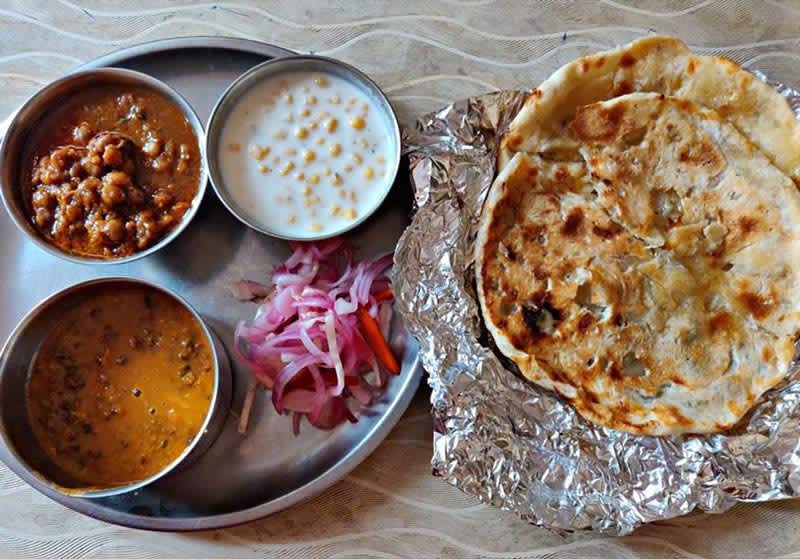 Picture Credits:  eye_gourmet
In a metropolis like Delhi where it costs to even breathe (really, masks are expensive!), Mehak Food Corner is serving absolutely delightful combos starting from JUST Rs 60! Their smashing Special Choor Choor Naan has two massive paneer filled naans along with a side of Dal Makhni, Shahi Paneer, Raita, and Salad, all for just Rs 100! Don't believe us? Order up a storm here and see for yourselves!
Where | Mehak Food Corner - A-105, Ground Floor, Double Storey, Hansraj Sethi Marg, Kalkaji
Timings | 8 AM - 8 PM
Call Them | +91 9871 209 998
Meal For One | Rs 70 
5. Moolchand Parantha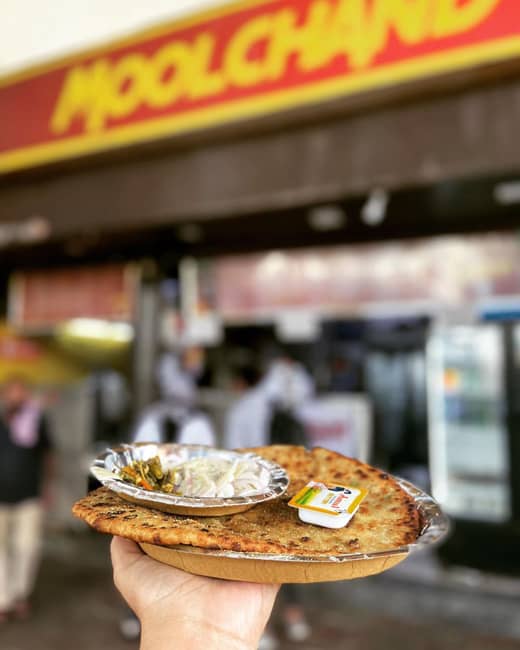 Picture Credits:  galainmykitchen
Give the best start to your day by grabbing some heavenly paranthas from Moolchand! This shop dedicates itself to feeding you a crazy variety of parathas and has earned quite a reputation for itself for being the best paratha junction in Delhi. Starting from just Rs 70, you can order thick Aloo Parathas with a side of Amul butter tikki or extend your budget a little if you want to taste their iconic Egg Chicken Parathas and we promise you won't be disappointed!
Where | Moolchand Parantha - 4, 5, 6 Lala Lajpat Rai Marg Moolchand Metro Station, Vikram Vihar, Lajpat Nagar
Timings | 8 AM - 11 PM
Call Them | +91 9871 734 042
Meal For One | Rs 70 
6. Sri Gagan Dhaba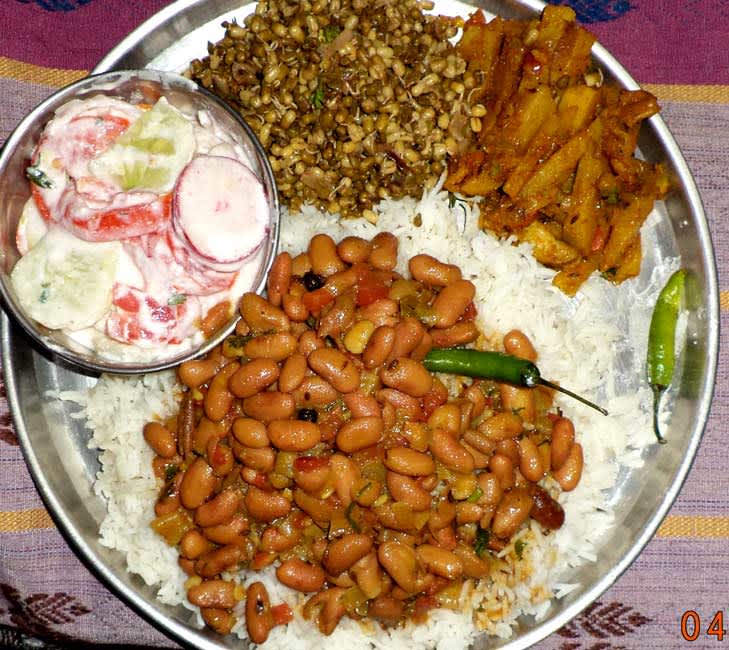 This Is A Representative Image
Sri Gagan Dhaba is charming in its simplicity! Their preparations are appetizing and fresh and taste just like homemade food. This dhaba has come up with a menu that includes everything one would like to eat for a filling desi meal. The food has no over the top masalas or extra cooking agents, only a fair-square nourishing meal that is genuinely light on the pocket, so come try this one for sure!
Where | Sri Gagan Dhaba - Shankar Lane, Masoodpur, Vasant Kunj
Timings | 11:30 AM - 2:30 PM, 7 PM - 11 PM
Call Them | +91 9871 257 176
Meal For One | Rs 100
Take yourself out on a solo date and try out all these dhabas and tell us in the comments below which one you liked best!