Delhi
6 Annoying AF Questions Every North Campus Student Has Been Asked At Least Once!
This Is A Representative Image
Getting into Delhi University is in itself a mammoth task. And to add to the dilemma, the colleges are spread all over the city that divides it into two major areas - North Campus & South Campus. There's always been a heated debate about which one's better than the other, owing to which North Campus peeps have been asked some really absurd questions. If you've also been the victim to these irritating questions, you'll defo agree with this list, so read on!
1. "Oh, You're From North Campus? Woh Shah Rukh Khan Wala College Na?"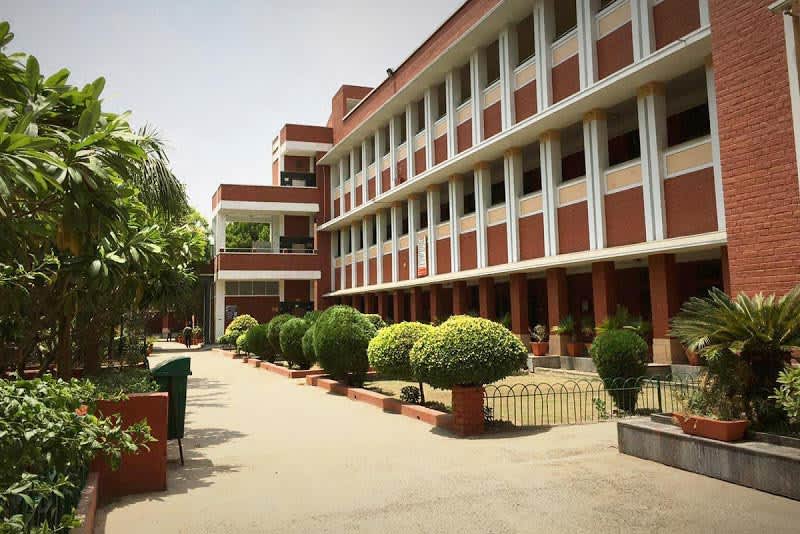 Picture Credits: Sumit Nautuyal
Peeps you've really gotta up your DU game coz NO! All North Campus colleges are NOT where SRK studied. What you're talking about is the famous Hansraj College from where our King Khan graduated. But that's not all, North Campus is home to many other colleges like Kirori Mal, Hindu, St. Stephens, Daulat Ram and loads more. Stop with this question already, please! 
2. "What's All The Hype About Tom Uncle Maggi Point, Seriously?"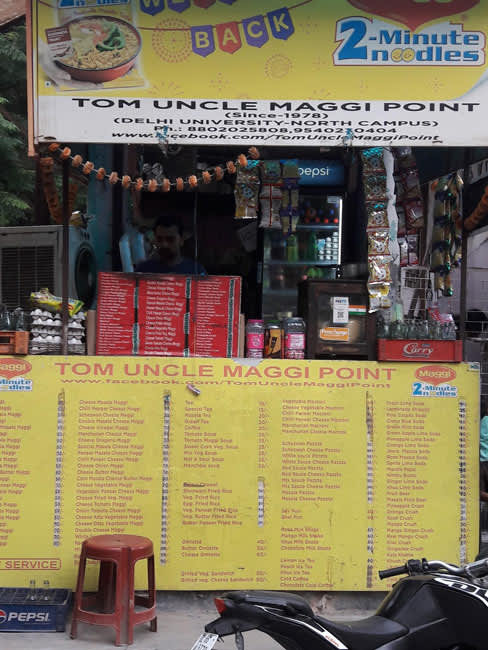 Tom Uncle Maggi Point is no ordinary Maggi joint in town, y'all! It's an absolute gem of a place and only those fortunate ones who've savoured their divine Maggi know what we're talking about! And yes, the hype is super real. Name another food joint with over 100 varieties of Maggi, we'll wait! Tom Uncle's stall has been serving delish Maggi & other yummies for decades and no one should dare question its authenticity *North Campus Peeps Unite*!
3. "E- Rickshaws Are Your Second Home, Right?"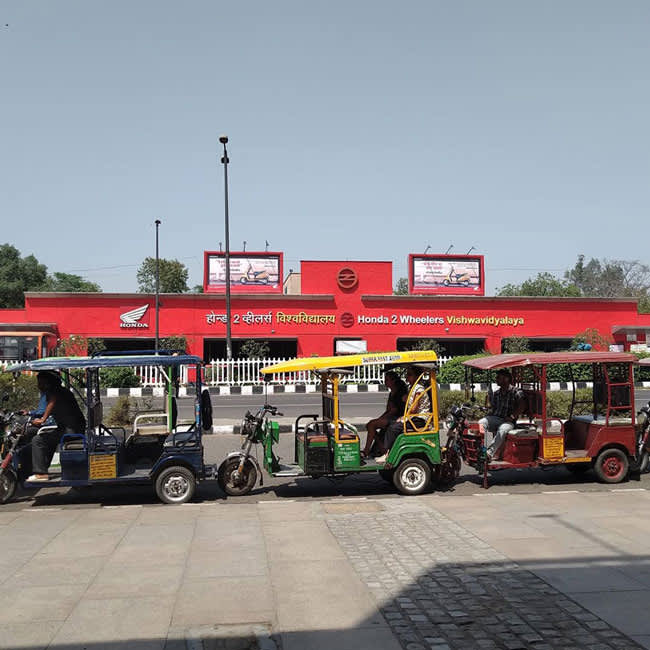 Picture Credits: chemistryduuni
This one is mandatory! Yes, North Campus's fave metro station Vishwavidyalaya is always bustling with e-rickshaw walas. And they're so inexpensive and easy to ride, we wouldn't have it any other way, you guys! Students love travelling to nearby hotspots via these e-rickshaws and we're extremely glad for their existence!
4. "Why Are You Guys Always Protesting?"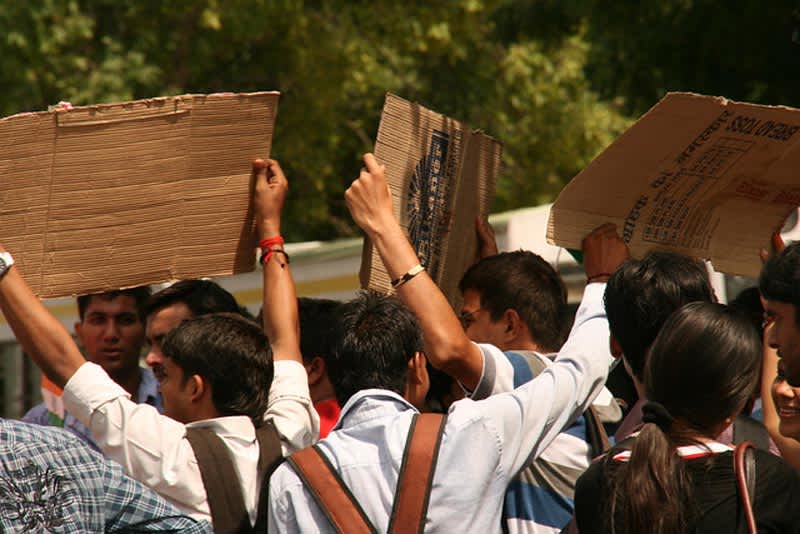 This Is A Representative Image
Can't skip this one now, can you? We agree, North Campus is a more politically active wing as compared to South Campus. But why should we be shy about it?! The election season is a sight to witness in the North Campus 'cause the rallies are massive and inspiring, and the overall atmosphere is electric. After all, we all are the future leaders of tomorrow, aren't we?!
5. "Why Do You Always Hang Out At Hudson Lane?"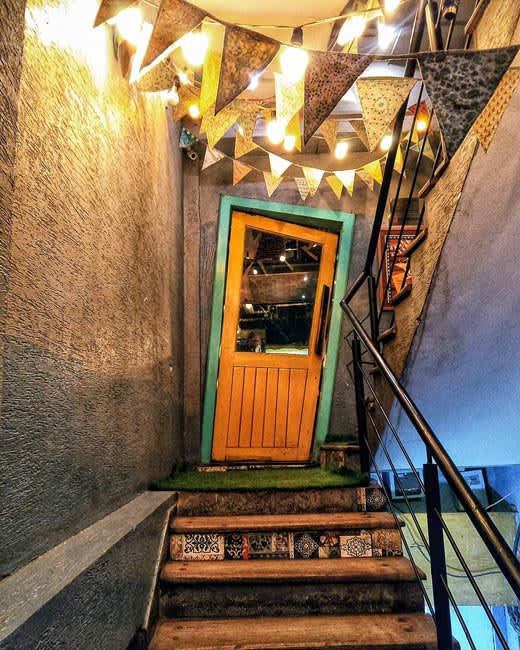 Picture Credits: partnersinfood_
Yep, this one's a very typical annoying question haunting all the students of North Campus. This area is not randomly called the food hub of Delhi. Hudson Lane is just ONE out of the many food hotspots North Campus has to offer! Other gorge places include Sudama Tea Stall, Sharma Kachori Wala, Lotan Ke Chole Kulche and Chaudhary Kulfi to name just a few. We can even scamper over to GTB Nagar & MKT faster than y'all, so the joke's on you!
6. "Y'All Always Have Celebrities Visiting Your Campus, Do You Even Study?"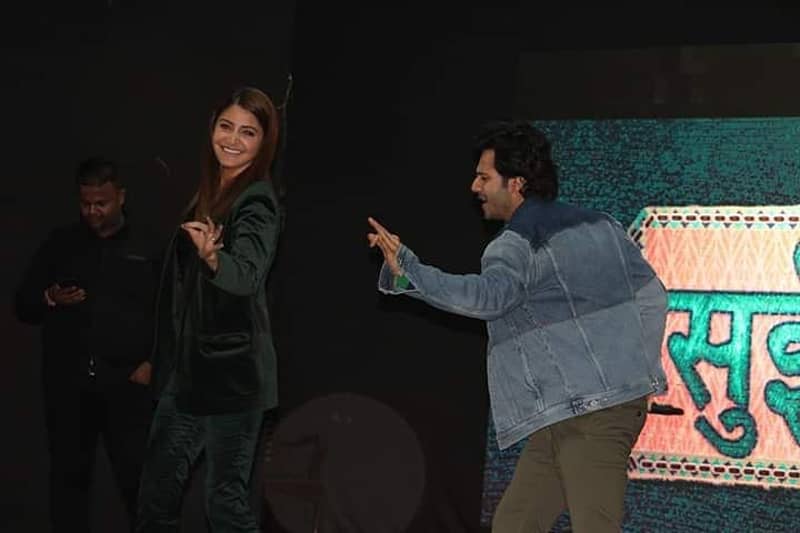 Picture Credits: hindu_college_official
This one's a classic, stereotypical question we've all been asked. No biggie, time to take pride in the fact that North Campus students get the best of both worlds. As tough as it is to score & get admission in North Campus, thanks to the sky-high cut-offs, college life is all-the-more hep & fascinating. Bollywood biggies promote & even shoot for their movies here, and that's just something that y'all have to learn to not be jealous about, sorry!
This pretty much sums up the plight of all North Campus students. So folks, let your friends know about these questions so they don't annoy you with 'em again!