Delhi
6 Amazeballs Stationery Brands Setting Up Shop @ Boho Bazaar To Go Looting At!
We're counting down the days till the legendary Boho Bazaar hits us with all its awesomeness. This badass shopping bonanza is here to start the new year on a happy note. 50+ curated exhibitors are heading to this fiesta and will be offering upto 70% discounts on their incredible goodies. You can relish yummy grub with pocket-friendly booze and do the boogie-woogie on live performances by awesome artists here!
If your love for stationery runs deep, Boho Bazaar is where you need to hop over to. From artsy diaries to delicate greeting cards, poppin' posters to funky badges, this shopping gala has all this and so much more. These mind-blowing stationery brands are heading to this extravaganza and it's getting difficult to resist our temptations!
1. Paperkami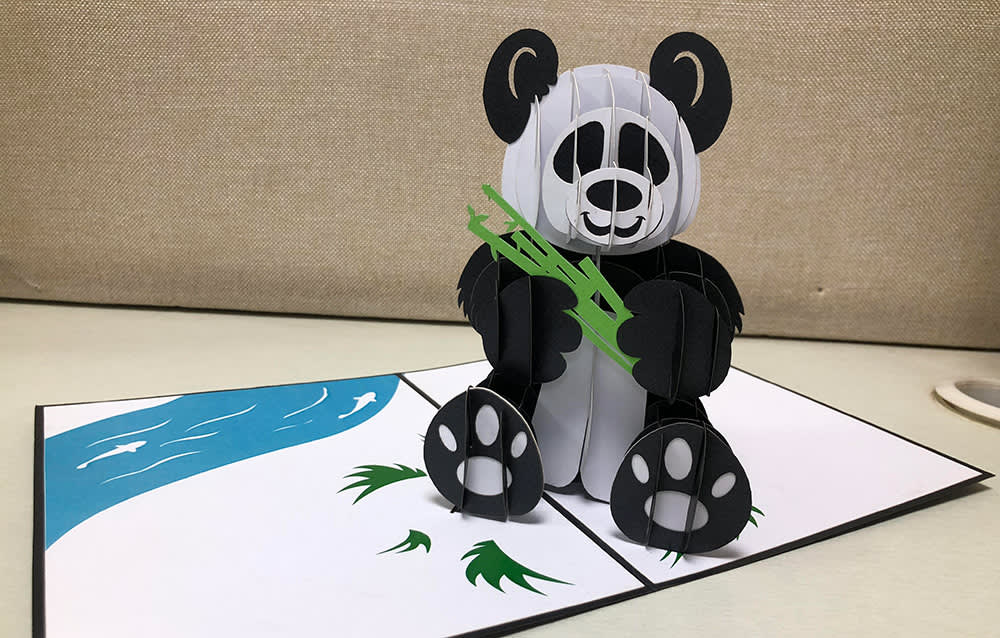 This elegant brand is bringing greeting cards back with a bang. They believe emotions are best communicated in the form of personalised gifts and we couldn't agree more. Inspired by the exquisite Japanese art of Kirigami, Paperkami makes awe-inspiring pop-up cards. Each piece in the card is laser cut and assembled with love and impeccable craftsmanship. These masterpieces are more than just a card, they are an experience that are perfect gifts for every occasion!
Check Out Their FB Page |  https://www.facebook.com/paperkamipopcards/
2. Mad Fat Monkey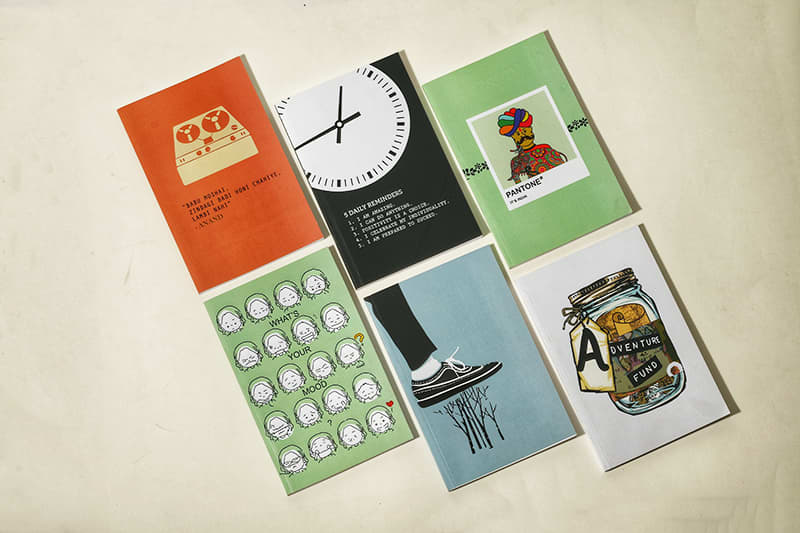 This one's for the diary hoarders as Mad Fat Monkey has a maddening collection of artsy diaries. You'll also love flaunting their funky tees and making your rooms pop with their cool posters. They will be pampering you with a 10% discount on their products. Pretty great right? The fact that they don't have a store in Delhi and are coming to Boho Bazaar is so RAD! We can't wait to raid their stall.
3. Charuka Arora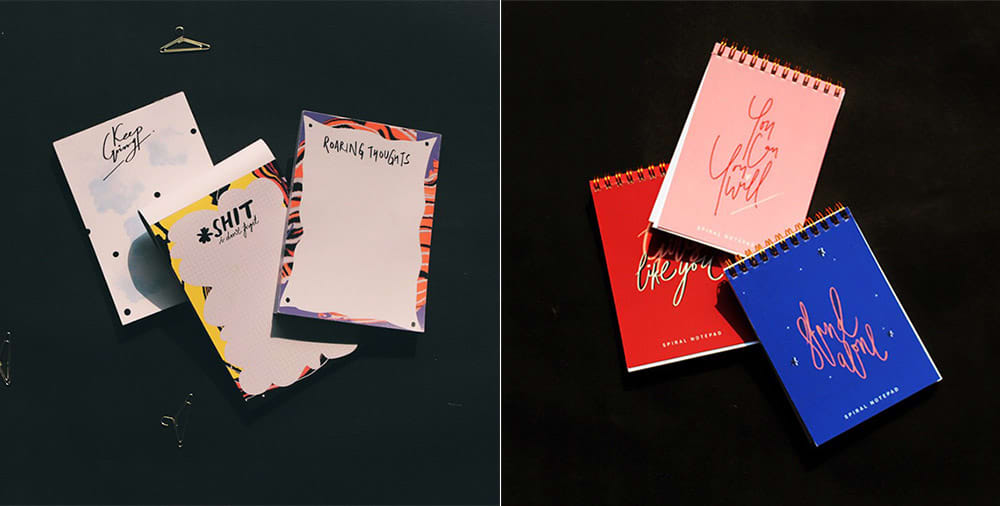 If you want to add cool items to your collection of quirky stationery, you need some (or many) Charuka Arora pieces in your lives. Her stall at Boho Bazaar is going to have a kickass range of funky diaries, notebooks, spiral notepads, notes holders, planners and tons more. Trust us when we say this, you're gonna be spoilt for choice here and will have a hard time deciding what to buy. Protip - Bag everything (wink wink)!
4. Neha Doodles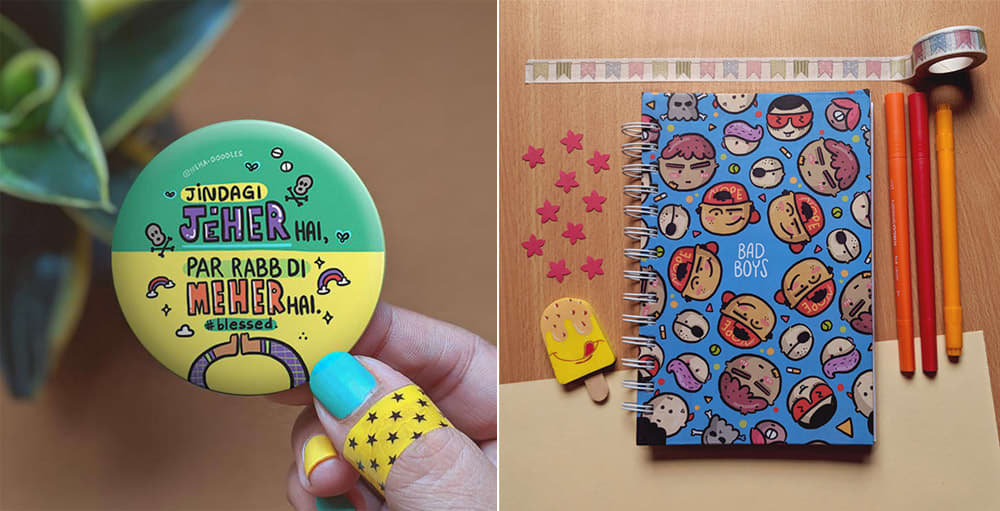 Instagram celeb Neha Doodles is going to be at this awesome fiesta and we are squealing with happiness. You can now spruce up your jackets and backpacks with her punk stickers, stamps and badges. Flaunting funky quotes like 'Out Of Your League' and 'Kaafi Sensitive' is going to make heads turn, so brace yourselves! Our happiness is off the charts because she's going to give 20% off on her products which also include the raddest fridge magnets and posters!
Check Out Her FB Page | https://www.facebook.com/neha.doodles/
5. POPxo Shop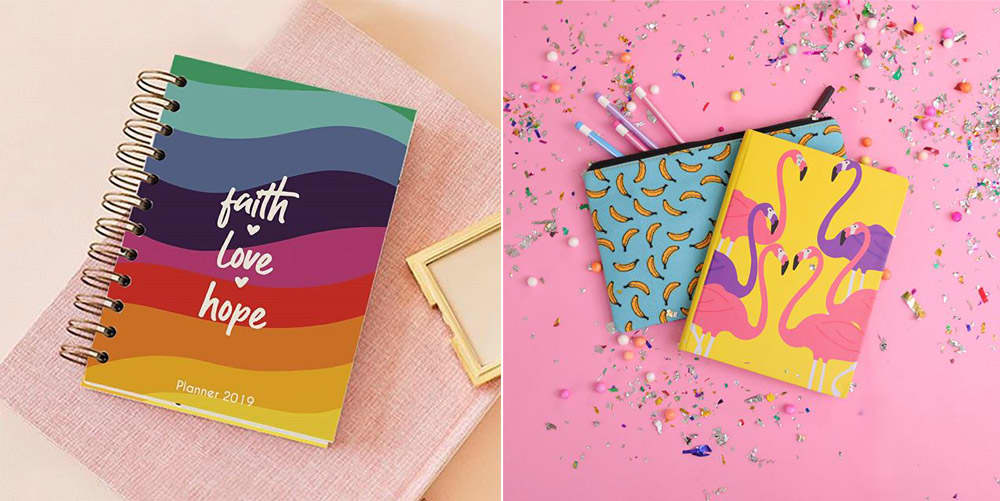 If you like to stand apart from the crowd, you need to check out POPxo Shop. Their products are totally hatke and make a funky statement. They have an eclectic collection of sloganed diaries, Powerpuff Girls phone covers, pretty notebooks, trendy passport covers, pouches and so much more. We are absolutely psyched about their stall at Boho Bazaar where they'll be dishing out up to 50% off on these beauties!
Check Out Their FB Page | https://www.facebook.com/popxoshop/
6. Crease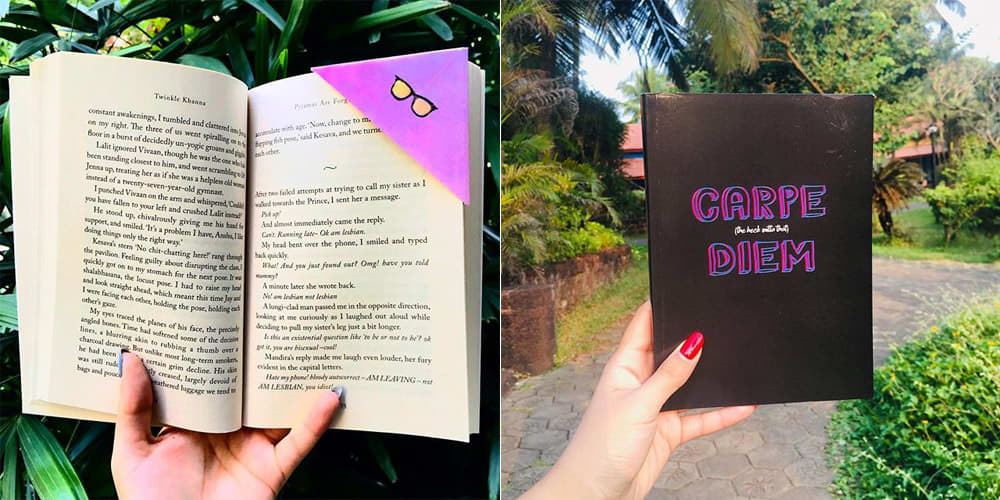 Now, bibliophiles, you're especially gonna love this stall. Why, you ask? Well for starters, along with super vibrant and cool notebooks, planners, cards and calendars, these guys also have these also have a selection of bookmarks and not just your regulars ones but even funky conical ones that you can stick on the edges of your pages. So basically, with these, you can dog-ear your books without actually having to do it. Pretty convenient, isn't it? Grab these and oh so much more from their awesome stall only at Boho Bazaar for they don't have a brick and mortar store in Delhi!   
Check Out Their FB Page | https://www.facebook.com/creasestationery/
And what's more is that this carnival is gonna have a 20 feet long BBQ grill (WOW!), food trucks, beer at MRP rates and fun activities like dreamcatcher-making workshops, nail & tattoo art, doodling classes and tons more! And if you love music and live performances, this extravaganza is gonna keep you entertained with over 10 home-grown artists and bands! And EVERYTHING will be available at slashed rates here with discounts of upto a whopping 70%!
So head over for some mandatory stationery hoarding at this incredibly cool fiesta! See you all there!
When | Saturday & Sunday - 19th & 20th January
Where | The HUB - DLF Promenade, Vasant Kunj
Entry | Free
Timings | 11 AM - 11 PM
RSVP On FB Here | https://www.facebook.com/events/797053314001173/