Delhi
6 Yummy & Affordable Eats You Can Score For Under 200 Bucks Near SBSC & CVS Colleges
Shaheed Bhagat Singh College and College of Vocational Studies have an incredible reputation for having amazing crowds, exemplary academics and extracurriculars. But no day at the college could never be complete without getting yummies in the tummies. And since students are always on a budget, going to SELECT Citywalk is not an affordable option every day. So here's a list of pocket-friendly and scrumptious dishes you all can score around these awesome colleges!
1. Mosami Juice @ Delhi Shakes & Juices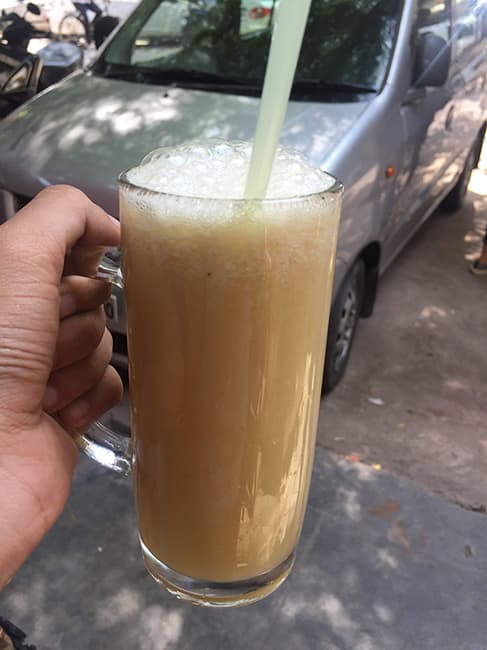 This one's for all the health conscious guys and gals. You can always find a large crowd chilling around this shop, with mugs of fresh juices in their hands. The owner of this enterprise is a cheerful man who serves up amazing fresh fruit juices and milkshakes and is always willing to give you suggestions if you're confused about what to order. We went with the most basic one, i.e., the Mosami Juice but you all should try the other flavours too, for they're all oh-so amazing!
Price | Rs 30
2. Cold Coffee @ Adda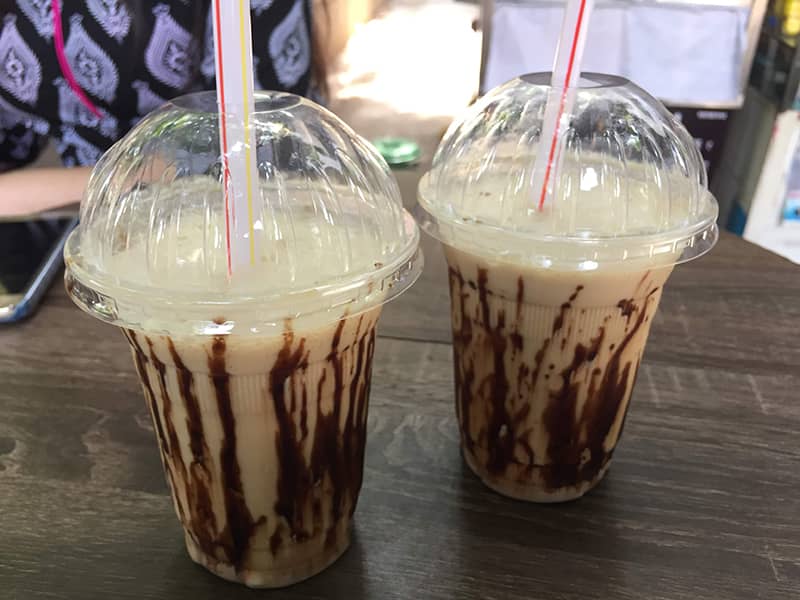 We can never say no to a glass of our favourite cold coffee and when we tried this beverage to refuel here, we were certainly not disappointed. Adda is a small cafe, serving delish dishes like sandwiches, pasta and Maggi to delight tired students and keep them going for those hectic society meetings. It's the perfect hangout spot and their Cold Coffee is something we absolutely relished!
Price | Rs 30
3. Paneer Kathi Roll @ Romi Rolls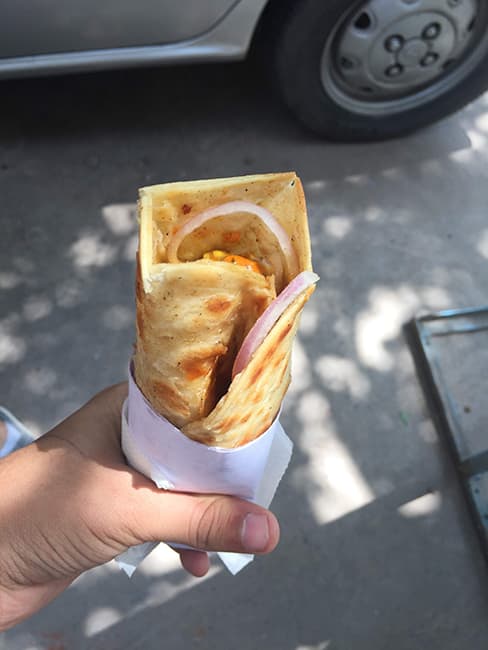 Yummy kathi rolls are the solution to all our food dilemmas. Paneer, chicken or veg, the rolls at Romi Rolls were super heavy and uber yummy. They were made right in front of us by the beloved Romi uncle on his huge tawa. He starts dishing out these yummy rolls right in the morning and keeps them going till the night without compromising on the taste or quality. So, come over and grab yours right now!
Price | Rs 80
4. Dilli 6 Pizza @ Dilli Bakery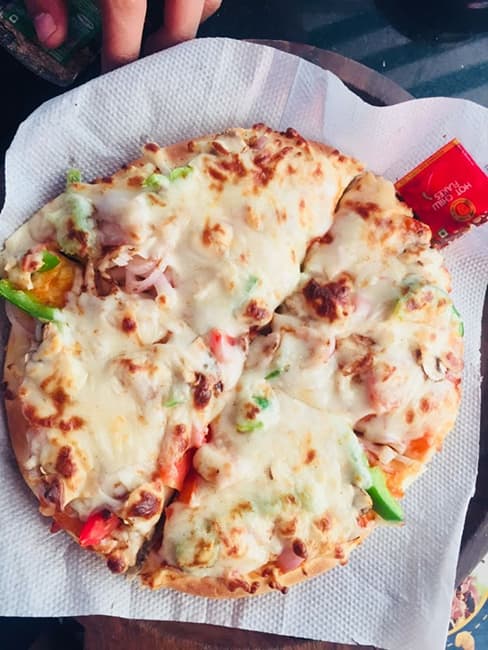 We loved the Dilli 6 pizza from Dilli Bakery which is located right opposite CVS. Served on a wooden platter right from the oven, this pizza was a heavenly cure for all those midday hunger pangs. Topped with a generous amount of cheese and veggies like mushroom, onions and capsicum, this pizza was filling and genuinely very tasty. We say you give it a shot too!
Price | Rs 150
5. Grilled Sandwich @ Adda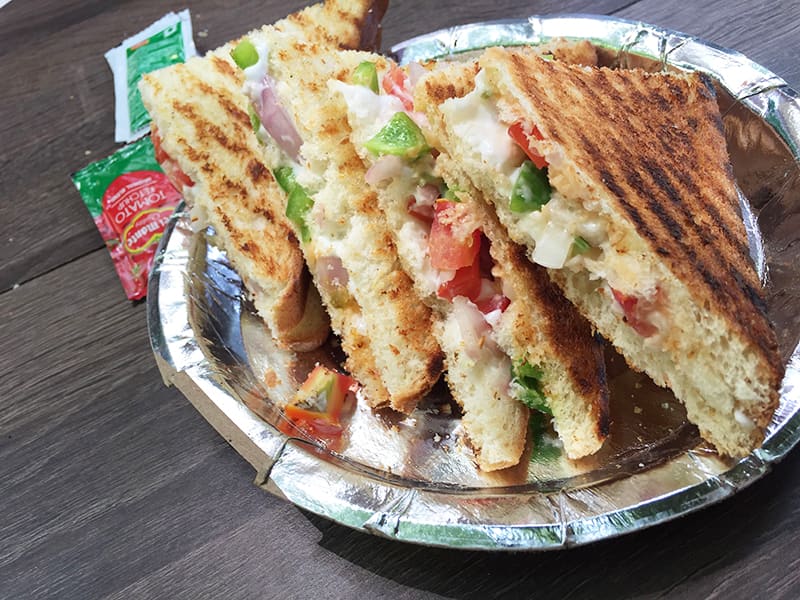 A warm and crispy grilled cheese sandwich is one of our favourite snacks. Pair it with a cup of tea or a cold drink and you're set for a filling meal under RS 100.  We keep going back to Adda for their Cheese & Veg Grilled Sandwich and the Cheese Garlic Sandwich. Y'all should get your hands on them ASAP!
Price | Rs 55
6. Choco Chip Brownie @ Choco Smith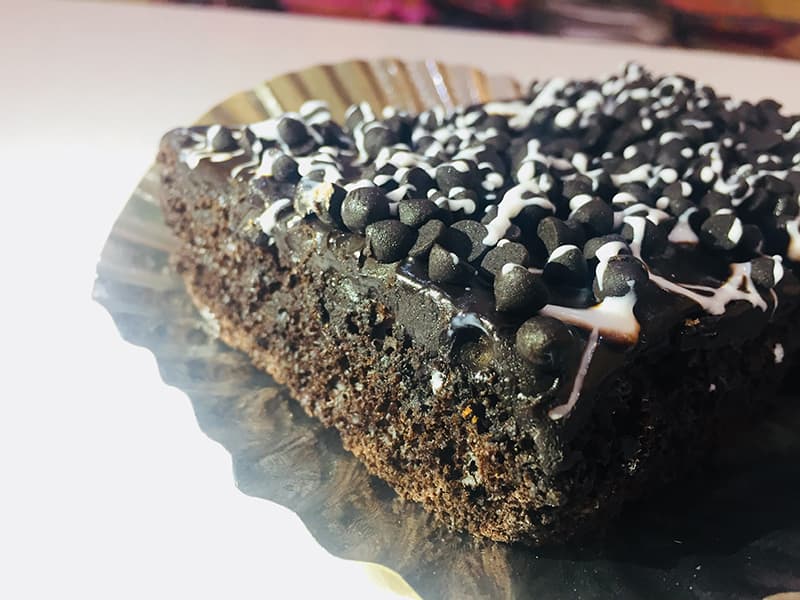 Covered with white & dark chocolate and laden with yummy choco chips, this brownie had us drooling as soon as we set our eyes on it. And we were delighted when we realised that it was just as yummy as it looked. Situated right next to Magnum Bookstore, Choco Smith serves yummy cakes and pastries at very economical rates without compromising on taste. We visit the bakery regularly for to get out sugar high and so should you!
Price | Rs 80
Students from SBSC and CVS share a common boundary wall as well as these superb eateries. All you freshers should definitely devour these yummy pocket-friendly dishes while making unforgettable memories with pals!
Where | Near Shaheed Bhagat Singh College And College Of Vocational Studies, Sheikh Sarai