Delhi
6 Adorable Cafes In Indirapuram You Can Head To For Coffee & Chill Scenes With Your BFF
In Delhi's harsh winter, there's nothing we could want more than a cozy cafe where we can curl up and read a good book in solitude, or have a cup of coffee with our best friends. From delicious, handcrafted pizzas to dreamy places where you can spend some me time with your favourite books and snacks, these cafes will light up your evenings with their delicious menus and lovely ambience!
1. Haristo

Exploring the food scene over Europe while backpacking there, Haristo's founder dreamed of opening the a cafe that dished up thin crust pizzas and doner kebabs back home, and we are so thankful he did! From their rich, delicious pizzas, sliced to perfection, to the cheesy nachos and amazing, chocolatey shakes, the cafe is a treat to the taste buds. And the colourful, cutesy ambience just adds to the wonderful experience! 
Meal For Two | Rs 800
Location | AG 19, Aditya City Centre Mall
Check Out Their FB Page | https://www.facebook.com/IndiHaristo/
2. Yeoh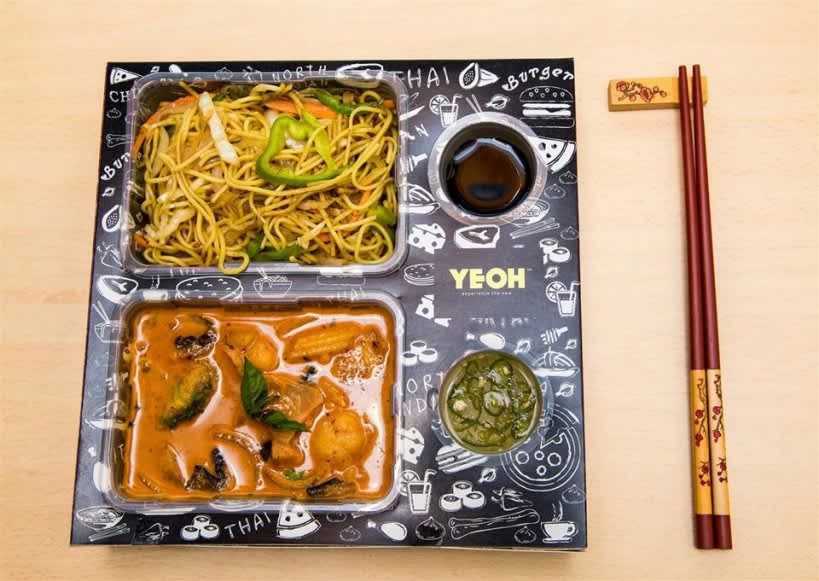 This multi cuisine restaurant serves delicious dishes in all sizes and cuisines, including Indian, Thai, Chinese and Italian, with a host of mocktails and other beverages. Their thalis are not only perfectly cooked, but also presented in cute, totally Instagrammable boxes! You can even get one of those delivered to your loved ones, with custom handwritten messages, to show them how much you care! 
Meal For Two | Rs 750
Location | 106, Orange County Square
Check Out Their FB Page | https://www.facebook.com/YeohIndia/
3. Sandwedges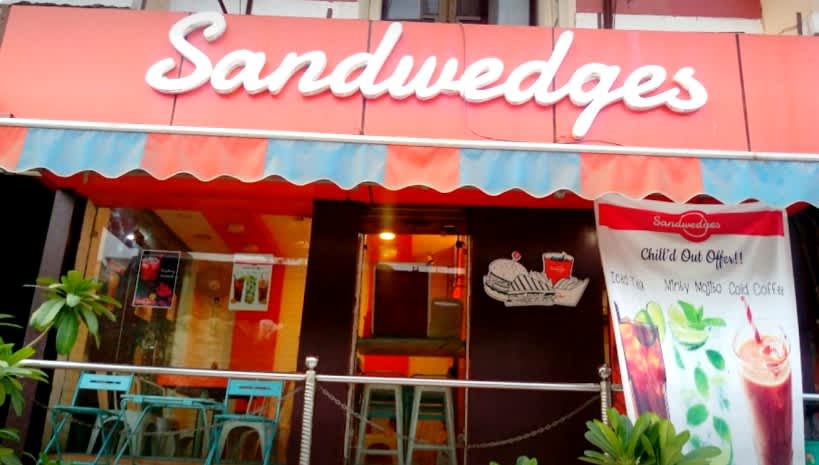 Picture Credits: Arti Singh
All about awesome snacks and happy people, the cafe provides an array of sandwiches with different kinds of fillings, ranging from Veggie Delight and paneer to chocolate and macaroni sandwiches! 
So if you're one of those who'd take a bullet for saving a sandwich (like Joey), and refuse to share your food, you need to check this place out. They serve sandwiches, burgwiches, shakes, and lots of love - all at unbelievably pocket friendly prices! 
Meal For Two | Rs 250 
Location | Windsor Road, Express Garden Market, Vaibhav Khand
Check Out Their FB Page | https://www.facebook.com/Sandwedges/ 
4. Hashtag Waffles
Bringing their yummilicious waffles, this cutesy joint has opened up in Indirapuram, offering all their crunchy waffle varieties and toppings. They've even got sugar free waffles for their diabetic fans (extra points for thoughtfulness!). 
Apart from their magical Nutella waffles, they've got low cal grilled sandwiches and Maggi too! Their cute outdoor seating area and wooden furniture makes it an even sweeter and unforgettable experience!
Meal For Two | Rs 200
Location | Shop No 2, Ground floor, GC, Grand Street Market, Vaibhav Khand
Check Out Their FB Page | https://www.facebook.com/loveforwaffle
5. The Reader's Cafe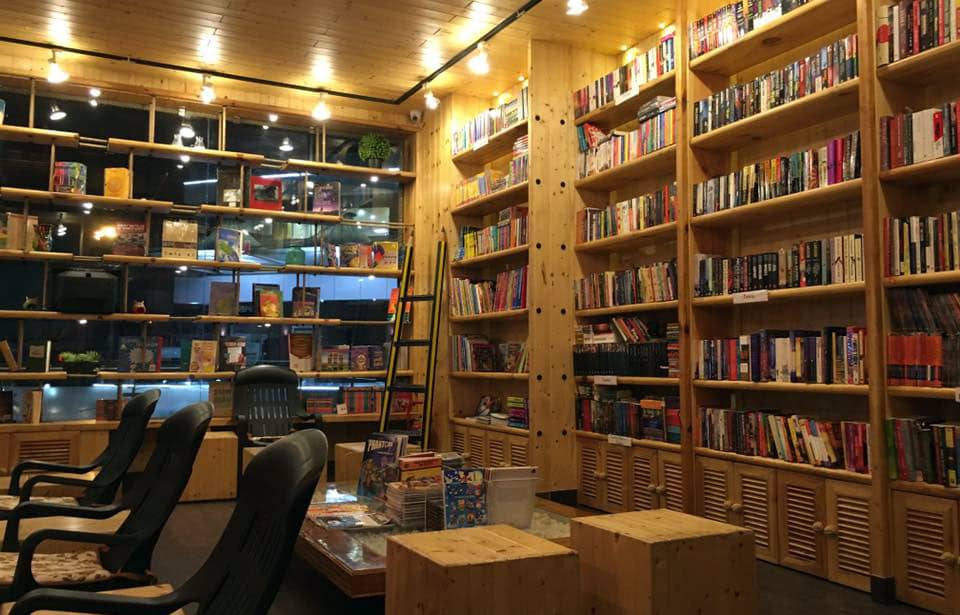 With colourful furniture, wooden flooring, and walls filled with bookshelves and bookshelves filled with books, The Reader's Cafe in Indirapuram seems to be just out of a book lover's dream! Curling up on one of their sofas, perched on piles of cushions, and armed with an enchanting cup of coffee, you'll feel invincible in your own little fictional world! 
So head there with all your book lover friends, 'cause we don't see any reason to not have all your intense Harry Potter discussions and all book club meetings here! 
Meal For Two | Rs 900
Location | B-208-212, First Floor, Indirapuram Habitat Centre,, Plot No 16, Ahinsa Khand 1
Check Out Their FB Page | https://www.facebook.com/thereaderscafeindirapuram/
6. 11 Chaa Street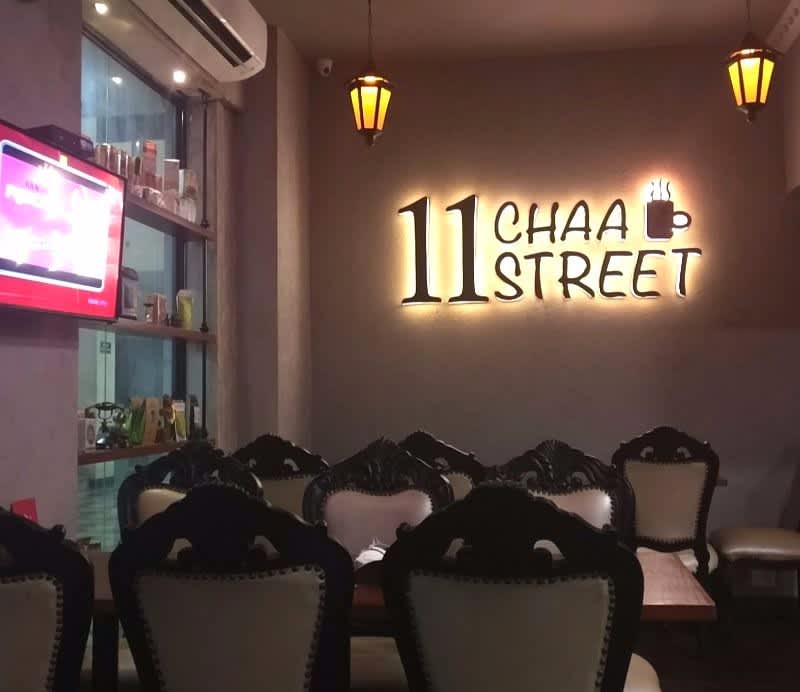 11 Chaa Street in Indirapuram is a haven for chai and healthy food lovers! They have an ah-mazing variety of 32 different kinds of hot teas, iced teas AND coffee, and trust us peeps, they're all divine! Their tea is organic and sourced directly from Assam, Arunachal Pradesh, Darjeeling and Sikkim. Come, drop by with your bestie here!
Meal For Two | Rs 250
Where | 11 Chaa Street - Shop - 4, GF, Eros Market Place, Shakti Khand 2
Check Out Their FB Page | https://www.facebook.com/11chaastreet/
So the next time you can't decide where to head to for that impromptu coffee plan, check out some of these cute places!